10 Things to Do on Your Last Day of Work
Whether you have found a better job opportunity, have decided to continue with your studies or are starting your own business, there are many reasons to leave a job. Leaving your previous position in a professional manner is fundamental for making your transition as smooth as possible.
Even if you hate your job, you want to leave in the right way for a number of different reasons. Here is what to do on your last day of work.
Is There Work Left to Do?
Ideally by your last day of work, you should've finished up all your work-related tasks, as this could leave you more time for finishing up everything else. If there is any actual work to finish on this day, get to it right away when you arrive, so you can complete it as soon as possible.
Wrapping up everything helps both your employer and yourself, ensuring you can depart without worrying about any unfinished business. Once this is done, you will still need to tie up some loose ends in the form of important conversations and gestures.
Since those final hours can be rather stressful, this can also help ease your anxiety and keep you on good terms with your colleagues professionally and personally.
10 Things to Do on Your Last Day
Here are 10 practical things to do on your last day of work.
1. Notify Anyone Who Needs Ongoing Contact
Everyone you were working with outside the company will need to be notified about the departure. Let them know who they will be dealing with from now on, and thank them for the time and effort they have invested in collaborating with you.
If your successor is already in training and ready to take over, you will probably need to provide their details. If your post won't be filled anytime soon, you can inquire with management about the contact details you should provide.
2. Share Any Documents Your Coworkers Might Need
As a courtesy to your teammates and anyone who may be taking over your post in the future, it's good to leave useful or necessary information behind in a way that makes the transition smoother.
Transfer all your work-related data to a folder you share with your teammates. You can even add a few helpful notes for the new member. You can discuss the details of this with your management and HR team. Let everyone know where they can find the necessary information.
3. Wipe Any Personal Data From Your Work Computer
After filtering out anything your colleagues may need to follow up on and sharing it with them, you can proceed to clearing out your work computer and company phone. Delete any unimportant messages and emails.
You should particularly pay attention to keeping your professional and personal information exchange separate. As with the work-related information, the company's HR team can help you handle all the other data and clear your digital slate once you depart from the company.
4. Send Any Necessary Documents to Your Personal Address
Apart from sending work information to your soon-to-be former teammates, you should send any relevant data to your personal address, as well, before clearing all your work gadgets.
Make sure to check with management what you can save and what belongs exclusively to the company. Having done that, you can save any important documents and emails you may find helpful in the future.
5. Thank Your Coworkers and Your Boss Personally
If you had a strained relationship with your boss or coworkers, you may not feel inclined to thank them for their collaboration. This may feel a little awkward if you were fired or laid off, but leaving on good terms has many benefits.
When your last shift is about to end, do a little tour around the office and give a farewell to your employer and coworkers.
Make sure to express gratitude for the shared time and teamwork so you can tie up all loose ends professionally. You can even let them know where you will work in the future.
6. Collect Contact Details to Stay in Touch
Feel free to approach all your teammates with whom you want to stay in touch after you leave the company. Apart from management, HR and the executive team, you should consider asking anyone you have stayed on good terms with.
This keeps your social circle wider, as you will have people you can stay friends with outside the work setting. It will also allow you to have a professional network to rely on in your future career.
Whether it's for a letter of recommendation for a new position or building confidence in your own company, professional contacts are always good to have.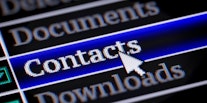 10 Things to Do on Your Last Day of Work
7. Ask For a Letter of Reference
Ask your manager or employer for a letter of reference if you apply to similar positions. Apart from having adequate proof of your workplace skills, this is another good way to check in with your superiors on your last day of work.
After expressing your gratitude for their supervision and encouragement and wishing them the best, you can move on to asking them for one last favor: to recommend your skills to future prospects. Your superior will likely appreciate knowing they have helped you progress in your career and can contribute to further professional development.
8. Return Any Company Property
Whether your replacement is ready to take over or the position is yet to be filled, be sure to hand over all work-related material that belongs to the company. This could include everything from general office supplies to electronics and your employee pass.
Unless you have purchased an item with your own money or have gotten it from any other source than your employer, you must return it to the company. As they were necessary for you to be productive, they are just as essential for your replacement.
9. Clean Out Your Desk or Office
On your last day, you will need to pack up your personal items and clear your desk or office space so it can be ready for your replacement. Make sure to grab any sentimental items, such as picture frames, and take them with you.
Taking work samples may be a good idea as well. However, you should consider giving some of your belongings that you no longer need to your teammates if they can use them.
While it's generally best to wait to do all this until the end of the day, if you have a larger space to empty, you may begin a couple of days before.
10. Give a Professional Exit Interview
The purpose of an exit interview is to state your opinion about your experience with your employer. For this reason, it's crucial to prepare for it in advance.
Here are some common questions you can expect during this interview:
What is your reason for switching jobs and what do you expect to accomplish in doing so?
What is your experience with the company and do you have any feedback on how it can improve?
What skills and accomplishments have you gained during your time at the company?
Were you satisfied with your training and the skills you have acquired in your position?
Would you recommend the company to those looking for similar work?
Why Your Last Day Matters
Your behavior on your last day can have an enormous impact on your future, whether it's in the same company or in an entirely different venture. Here are some of the crucial reasons why your last day at work matters.
Last Impressions Matter Too
While you might be worried about making a good first impression at your new post, you mustn't forget about the impression you're leaving behind with your former employment, either.
The last image you portray to your soon-to-be former employer and colleagues can have a lasting impact on your professional reputation. Even if you don't plan to return to the company, you may still need to keep in touch with colleagues for networking purposes. This will only be possible if you part ways on amicable terms.
Exit Interviews Are Crucial
Exit interviews are a great way to provide constructive feedback to your employer and are often requested by leaders for the same reason. If your employer or manager doesn't require you to do an interview upon leaving, you should still ask for it yourself.
Remember, someone will have to fill your shoes. Knowing what you were facing when doing your job can help your boss determine if they need to make any adjustments for the new employee to enter the team.
You can also get information about benefits and everything else your prospective employers may be interested in. Not only that, but if you ever want to rejoin the company, your boss needs to know they will be able to cooperate with you.
Keep the interview on a positive note and be honest about your reasons for leaving the company and all your accomplishments during your time there.
You Want a Good Reference
If you are going to apply for a similar position, stating your skills and accomplishments on your CV and during the interview won't be enough. You will need a good recommendation letter from someone who can attest to your professional experience and acquired skill set in the relevant niche.
You Must Tie Up All Work
If you still have work to tie up on your last day, leaving it unfinished could reflect poorly on your professional reputation. It may interrupt the workflow of your entire team, as they may be obligated to finish the work instead of you.
Your employer may even call you to wrap things up before hiring your replacement if you're contractually obliged. Even if they are able to find someone who will do the job on short notice, it's always better to leave a clean slate for the next person.
You Are Expected to Act Professionally
It's common courtesy to remain a productive employee until your work at the company ends. This applies not only to following your boss's orders but being a reasonable member of your team for the entire time you are in your post.
Remember your team's ability to accomplish their own tasks depends on whether you are able to do yours in a timely fashion. For this reason, you should make sure to wrap up everything you need to before leaving.
Regardless of your relationships with your colleagues, you owe it to them to finish everything and remain professional while doing so. You should also make it easier for your successor to enter the team by leaving everything readily available for them.
Frequently Asked Questions
Needless to say, you shouldn't leave any work outstanding on your last day of work. Don't leave any unfinished business for your successor, nor should you ever delete data or take supplies your team needs for future projects.
No matter how frustrating working with them was, you should not start an argument with your soon-to-be former colleagues.
Never keep unimportant messages or emails from your employer, but make sure you don't delete any positive ones, as these could motivate you in the future. Do not leave any personal documentation or belongings in your office or leave the place in disarray at the end of your last work day.
Whether your relationship with your boss was good or strained, you should aim to stay on professional terms with them because you don't know when your paths may cross again. As with your resignation, simply go and thank your employer for the opportunity they have given you.
Make sure you acknowledge their help and all the feedback they have provided to you, as these helped you acquire the skills you now have. If you remain in the same field, you should also ask your boss to stay in contact with you, so you can use them for networking.
When asking your boss for a recommendation letter, the first thing to do is politely explain why you need it. The best way to do this is by scheduling a meeting with your employer, during which you can discuss all the necessary details.
Make sure to share all the details about your potential future position and the qualifications and skills you need your boss to highlight in their recommendation.
Information about your prospective employer will also be helpful for increasing your chance of getting the desired position. Provide the submission deadline to ensure your employer knows when they need to have the letter ready. Follow up with your boss after the deadline, so you can express your gratitude for the time they have invested in helping you out.
While you should keep the environment professional until your work hours end, there is nothing wrong with throwing a little going away party after that. It can help make the final goodbyes more personal and let you exchange information with the teammates you want to keep in touch with in the future.
If you aren't allowed to attend a full-on party, you can simply invite your colleagues for a drink or dinner. You can celebrate your time working together and reflect on your collective achievements and memories in a less formal setting.
In most industries, saying thank you to your coworkers in person when leaving for a new job is greatly appreciated.
Sometimes this isn't possible; in which case, you may be obligated to write a thank-you letter or farewell email expressing your gratitude for their help. However you choose to say your final goodbye, make sure to keep your tone positive, regardless of your past grievances.
Choose your words carefully to make sure you won't upset anyone. End your thanks with gratitude and mention a few things you will miss about working with your coworkers.
It's a good idea to prepare your note or speech well ahead of time. This will allow you to let everyone know they have played a crucial part in your work life.
Final Thoughts
Leaving your job for a new opportunity can be a joyous occasion, but it can also be a bittersweet experience. Either way, switching workplaces brings a lot of stress, which is why it's crucial to handle it as gracefully as possible.
Staying professional on your last day can help you stay on good terms with former teammates and leave the door open for future opportunities. Make sure to wrap your work up in a productive way and give your best until you depart.
Now you know what to do on your last day, you'll soon need to know what to do on the first day of your new job.
---