Coinbase Broker Review
All products and services featured are independently selected by WikiJob. When you make a purchase through links on this page, we may earn a commission.
Trade Crypto with Coinbase
In this article Skip to section
If you are on the hunt for the best cryptocurrency exchange to trade with, Coinbase is definitely a contender.
But first, do your research.
All exchanges have their pros and cons, some suiting one type of investor better than another.
This article investigates the benefits of Coinbase, what it offers, and any drawbacks you might encounter.
A common entry point for new investors, Coinbase provides an array of cryptocurrency products, including custodial accounts for institutions, a wallet and an advanced trading platform – to name but a few.
As with all financial decisions, it is imperative to do your homework before you take the plunge, especially if you are new to trading.
What Is Coinbase?
Founded in 2012, Coinbase is a regulated cryptocurrency exchange that supports trades from over 100 countries, including the US (except Hawaii). The trading platform supports 100+ cryptocurrencies.
Coinbase has several cryptocurrencies which users can buy or sell, and continues to add more to its offering. Some of the currencies available include:
Bitcoin Cash (BCH)
Bancor Network Token (BNT)
district0x (DNT)
EOS (EOS)
Ethereum Classic (ETC)
Ethereum (ETH)
One of the reasons Coinbase is so popular is its easy-to-use interface and format. It is aimed at beginners and thrives on providing a simple process. Also, the platform can be accessed via an Android or Apple device.
However, for some users, its lack of downloadable trading software is a disadvantage.
Coinbase Versus Coinbase Pro
Coinbase is great for beginners and newer investors. It is a simple-to-use platform that provides training on how to trade and use the platform. However, Coinbase Pro offers a more intricate, in-depth charting and trade system that is more suited to experienced traders.
Coinbase Pro, formerly known as GDAX, offers advanced functionality and allows traders to make crypto-to-crypto trades.
A more robust platform, Coinbase Pro offers users stop-limit orders with low commission fees and rates. It also provides more extensive analytic tools.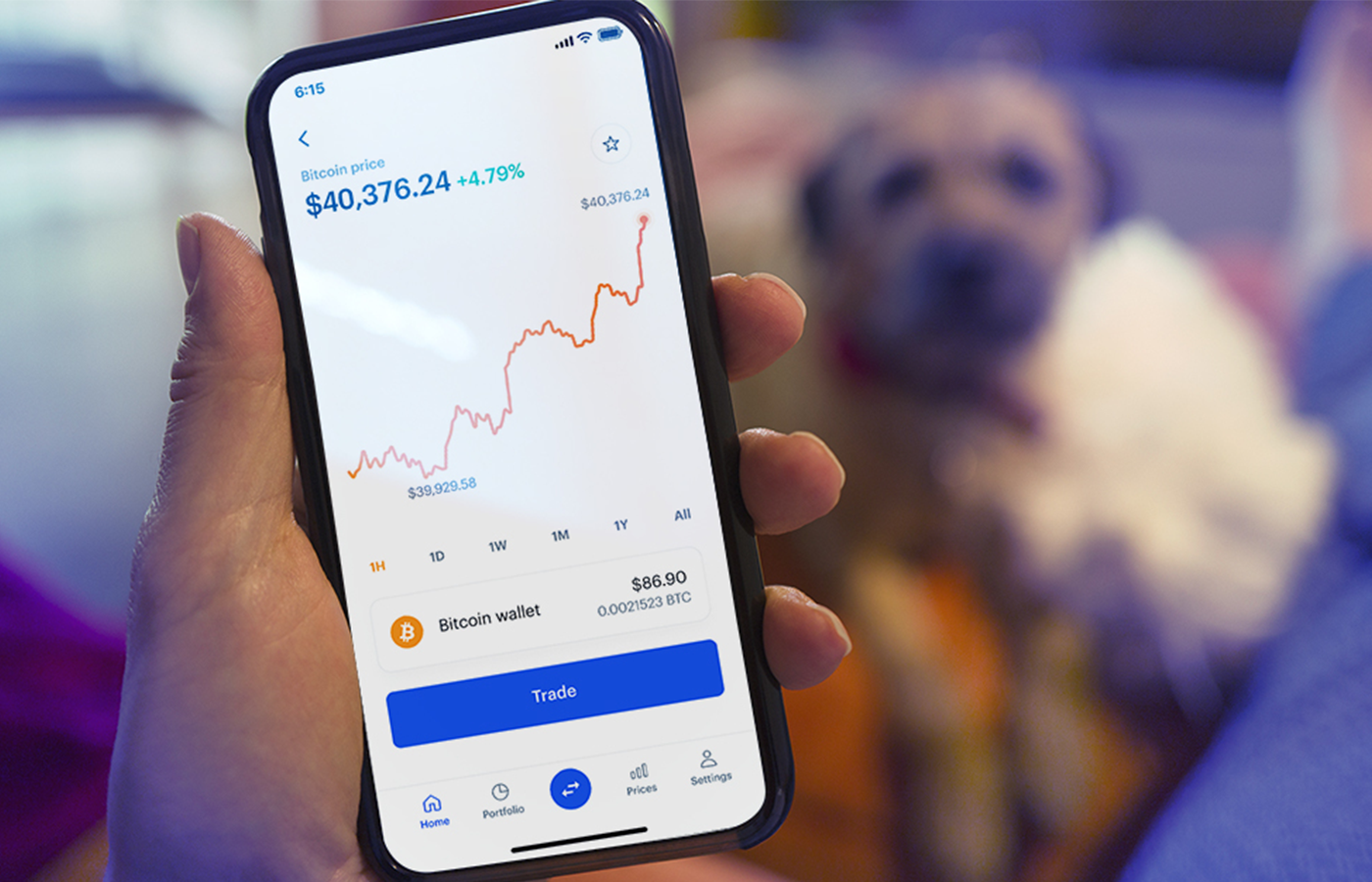 coinbase Review
What Are the Key Features of Coinbase?
Coinbase has many highly recommended features, but here are a few key ones:
How Does Coinbase Work?
It is simple to set up a Coinbase account:
Enter your name, email address and the (very secure) password you would like to use.
You will receive an email to verify your email address.
After you have verified your email, you will need to enter your phone number so that you can get a verification code to submit on your phone.
As part of the two-step verification process we mentioned earlier, you will also need to enter personal information for an ID check. This information is standard and includes your full name, address and date of birth.
Once you have set up your Coinbase account, if you are new, or need to brush up on some aspects of trading, head to the 'Learn' section on the website to learn about deciphering each currency, the basics and the process.
However, if you are clued up already, log in to your account where you will be shown your portfolio. This is the page where you will see your performance and balance over time.
Above your portfolio balance, you'll see the option 'Buy Crypto'. This function will allow you to enter a dollar value and place your market orders on the currencies of your choosing.
You also have the option to convert or sell your crypto and set up recurring orders – these can be placed every day, week or month – with Coinbase it will be on either the 1st or 15th of the month.
How Secure Is Coinbase?
We touched on Coinbase's security earlier, but just how secure is the cryptocurrency platform?
As mentioned, Coinbase, like other credible platforms, has a two-step verification process. It also has biometric fingerprint logins for extra security. This helps provide extra protection in the unlikely event that there is a data breach on your Coinbase account.
The platform also holds 98% of user funds in cold storage offline.
As digital currency is not considered legal tender, it is not backed up by the FDIC or SIPC, whose thresholds state that money is not at risk of loss in a bank in the event of a bank misstep. This can be seen as a disadvantage for some traders.
However, Coinbase does offer a good level of security compared to some other platforms. This is one more reason why it is classed as one of the leading cryptocurrency platforms in the world.
What Are the Coinbase Fees?
For some traders, Coinbase's fees might be considered quite expensive (although Coinbase Pro is known for its low fees). The cost of trading on the original platform can be quite high compared to other platforms.
However, because of its simple navigation and easy-to-use interface, most newbies look past the fees.
Coinbase charges a spread of about 0.5% for cryptocurrency purchases and sales below $10,000. Rates might be higher or lower depending on the market.
As well as these fees, Coinbase also charges variable spreads on both trades and purchases.
Here is the fee structure for the US:
$10 or less – $0.99
$10.01 to $25 – $1.49
$25.01 to $50 – $1.99
$50.01 to $200 – $2.99
Coinbase Pro's fee model is lower than the standard platform, and some traders claim it is easier to understand.
The model is based upon your monthly trading capacity and the asset liquidity at the time of purchase. For instance, if the asset is instantly available, you will be charged a taker fee, and if you are waiting for a buyer, you will be charged a maker fee.
Please note that, with Coinbase Pro, withdrawals and deposits will need to be made via a bank account – no card purchases are allowed. Wire transfer fees will also apply.
Final Thoughts
Coinbase and Coinbase Pro are two of the leading cryptocurrency platforms in the US. This is mainly due to their security and easy-to-use interface. However, the fees can be higher than usual on the standard version, as opposed to Coinbase Pro.
It is easy to register an account, and you can sign up and begin trading within a matter of minutes. Its learning program is also really beneficial.
However, the high fees and the lack of control over your own wallet key may be considered drawbacks, although the latter is the norm with most exchanges, Coinbase has a growing selection of altcoins.
WikiJob does not provide tax, investment, or financial services and advice. The information is being presented without consideration of the investment objectives, risk tolerance, or financial circumstances of any specific investor and might not be suitable for all investors. Past performance is not indicative of future results. Investing involves risk including the possible loss of principal.
---