Coinrule Review
With the ever-evolving digital age, crypto trading has become increasingly popular and used as a way of investment in recent years.
Traders use cryptocurrency as security, and anti-counterfeiting measures mean it is generally a safe and secure way to trade and make a living.
It can also be overwhelming to learn and maintain analyzing the market, however.
To be successful, the trader must constantly watch the market and trends; however, most do not have the opportunity to watch a screen constantly.
This is where automated trading platforms come into use, such as Coinrule, a company founded in 2017, incorporated under UK law.
Coinrule is specially designed to help crypto trader beginners, though it can also be helpful for the more experienced too.
The company helps traders to compete with hedge funds and professional crypto traders with its automated bots.
The Benefits of Coinrule
The company helps boost returns by focusing on trading rule creation and helps the trader to build strategies with its easy-to-use interface.
Another benefit is that it is run by experienced professionals with vast knowledge in the industry and the program to ensure the program runs smoothly.
Having this team on board to advise is another excellent benefit for the users.
Key Features of Coinrule
The key features are all advantages of the service that can sway a trader to use the service.
Intuitive interface – The highlight feature of Coinrule is the interface, which can be accessed from most browsers. It is easy to navigate, has no jargon and is not filled with adverts and pop-ups.

Supportive crypto exchange – The service has an impressive list of supported exchanges that it connects with through its Automated Programming Interface (API). Some of the most recognizable exchanges are Bitmap, BitMex, Binance, Liquid, Kraken and HitBC.

Security – Traders can feel reassured their data is protected as Coinrule stores it through encryption. They are also safe from hacking, with private keys designed to forbid withdrawals from exchange.

Technical tools – The technical tools to use for analysis are easily accessible and very easy to use.

Technical indicators – The advanced technical indicators can be used to assess a specific scenario, such as a closing price for a certain timeframe.

Strategy templates – The service offers more than 130 strategy templates based on bot trading. The team will send out daily emails to help the user change their strategies and create new rules if needs be. The set strategies include Maximise Profit, Buy the Dip and Divide and Conquer. There are flexible strategies based on the 'If-This-Then-That' logic.

Top class customer service – Real-time customer service is offered, as well as extensive guides to help with any questions.

Free version – The Starter Kit is available for beginning their trading journey. It allows users to trade up to $3,000 per month and limit the indicators, but it works for many.

Cost – There are three price plans; Hobbyist Tier, which costs 29.99monthly,wherethetraderhasaccesstomoreindicatorsandcantradeupto50,000 per year. Trader Plan costs 59.99permonthandallowsthetraderaccesstoallstrategytemplates,twoexchanges,monthlytrainingandprioritysupport.Theycantradeupto30,000 monthly. The Pro Plan at $449.99 gives the trader a specific service for trading and a limitless number of exchanges (though you can only create 50 rules at a time).

Demo – There is currently no backtesting; however, the built-in demo uses prices from Binance and allows a user to test a rule in a virtual allocation and see how it would fare.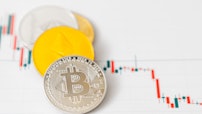 What Is Coinrule?
How Does Coinrule Work?
Once the trader has decided which package they would like, it is time to create the rules and choose a strategy template.
As mentioned, Coinrule uses the 'If-This-Then-That' approach. This means if something happens on the market, then your order will need to be executed.
It is an intelligent way to ensure that the trader is fully covered and secure.
To create a rule, first, decide on which exchange to connect with.
Use one of the many templates to create a strategy, all of which are customizable in some form.
Then, set the conditions that will execute your order and the actions to take once the order is executed.
The rule is now ready to launch, and the trader has complete control over the rule to avoid over or under trading and similar.
Setting Up Your Coinrule Account
It is relatively simple to set up your account. You need to enter an email address and create a password by clicking on the signup tab.
The email address will need to be confirmed with a code, and the terms of use need to be agreed upon and signed.
This is the same process if logging in through social media.
Final Thoughts
Coinrule is a safe and secure trading bot platform for beginners to create automated trading strategies by choosing rules and using the 'If-This-Then-That' approach.
It is managed by a highly experienced team who could help in the process and creation of your strategies and be on hand for any questions.
Coinrule could be considered unique in its services and is becoming increasingly popular.
WikiJob does not provide tax, investment or financial services and advice. The information is being presented without consideration of the investment objectives, risk tolerance or financial circumstances of any specific investor and might not be suitable for all investors. Past performance is not indicative of future results. Investing involves risk including the possible loss of principal.
---