Bitcoin Faucets
All products and services featured are independently selected by WikiJob. When you register or purchase through links on this page, we may earn a commission.
Spread bets and CFDs are complex instruments and come with a high risk of losing money rapidly due to leverage. 74.7% of retail investor accounts lose money when trading spread bets and CFDs with this provider. You should consider whether you understand how spread bets and CFDs work and whether you can afford to take the high risk of losing your money.
What Is a Bitcoin Faucet?
A bitcoin faucet is a website where a user receives a small amount of bitcoin for performing an action.
These might include:
Viewing or clicking on ads
Solving a captcha
Playing a simple online game, etc.
Bitcoin faucets are perhaps the best known form of cryptocurrency faucet; however, other cryptocurrency faucets are available, and you can earn small amounts of many different digital currencies through a faucet.
When you use a bitcoin faucet, you earn a 1/100 millionth of a bitcoin, known as a satoshi.
This denomination of a bitcoin is named after the inventor of Bitcoin, Satoshi Nakamoto.
One satoshi is 0.00000001 BTC (bitcoin).
Why Were Bitcoin Faucets Invented?
When bitcoin was announced as a new digital currency in 2009, there was little uptake or interest.
Many people were wary of a decentralized coin that had no physical presence.
Even by 2010, Bitcoin was almost worthless, and few people had heard of it.
Gavin Andresen was a firm believer in the future of Bitcoin and the development of blockchain.
To spread awareness and educate people he offered free bitcoins for participating in captcha completion.
This original bitcoin faucet paid five bitcoins for the simple task of clicking images.
Five BTC is now worth more than $250,000.
As the currency became more popular and more faucets emerged, earnings diminished and cryptocurrency faucets lost their lucrativeness.
How Do Bitcoin Faucets Work Now?
Bitcoin faucets are still available and provide small amounts of satoshis.
The websites might function as an affiliate, presenting adverts and banners, ask for captcha completion or offer satoshis that can be gambled to potentially make more.
Sometimes crypto faucets can ask you to play games while they use your CPU to mine for cryptocurrency. Often a heavy workload can make your electricity usage much higher.
In most cases, your use of the site is free; however, your time is a commodity that the site uses to bombard you with third-party apps and advertisements.
What to Look for in a Bitcoin Faucet
Choosing the appropriate faucets to interact with can be difficult, and the sheer volume of cryptocurrencies can make that decision even harder.
There are a few things that should be considered when examining a faucet:
Claim amount – How much satoshi can you earn, and how often? As a rule, the more complicated the action you have to complete, the less often it refreshes and the more it is worth. Actions that can be regularly repeated are usually worthless, such as clicking a 'claim' button.

Timer – Faucets will have a refresh time that can vary from every 15 minutes to just once a day.

Minimum withdrawal – Many faucets will not let you withdraw to your wallet until you have earned a certain amount of satoshi (or equivalent). This is approximately 10,000 (or about $5 worth at current prices).

Withdrawal method – You will need a digital wallet; however, some faucets will have wallets available (and pay you interest on a balance you keep there). Micropayment wallets are also available specifically for satoshi-sized withdrawals.

Referral fee – These websites work on volume and they often offer reasonably good rewards for signing friends up, although they are usually based on your referrals using the site and earning their cryptocurrency.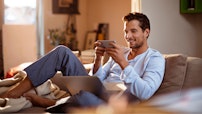 Bitcoin Faucets: A Beginners Guide
Are Bitcoin Faucets Worth Using?
Bitcoin faucets might not be huge moneymakers; however, that does not mean they are worthless.
If you can find a source that is reliable and pays out regularly, it is a great way to learn more about cryptocurrency, blockchain and digital wallets without the need for a huge financial investment.
All cryptocurrency faucets will require you to have your digital wallet to make withdrawals, and there might be extra charges to convert those digital funds into fiat (traditional) currency.
What Are Some of the Bigger Bitcoin Faucets Operating Now?
There are many bitcoin and other cryptocurrency faucets available, and some do pay more than others.
Cryptocurrency available: Bitcoin, litecoin
Claim amount: Up to $0.25 per day (depending on how often you play)
Minimum withdrawal: 10,000 satoshi/100,000 litoshi
Withdrawal method: Direct to your digital wallet
Established in 2014, Bitcoin Aliens is a series of gamified apps that encourage you to take part in simple games to earn cryptocurrency.
You can earn both bitcoin and litecoin, and as long as you have earned the minimum amount required for withdrawal, you will receive a weekly payout into the wallet of your choice.
Cryptocurrency available: Bitcoin, doge
Claim amount: Average 200 satoshi per hour
Minimum withdrawal: Withdraw anytime
Withdrawal method: FaucetHub/personal wallet
Cointiply was founded in 2018, and users need to watch videos, complete surveys, play browser games and do tasks to earn both bitcoin and doge.
There is a multiplier available that can leverage your coins up to 61x.
There are bonuses available for logging in regularly and referring others to use them too.
Users can earn 5% interest on any balance over 35,000 coins.
Cryptocurrency available: Bitcoin, doge, ethereum, litecoin (20 in total)
Claim amount: Claim button refreshes every 40 minutes
Minimum withdrawal: No minimum withdrawal
Withdrawal method: Personal wallet
There are 20 different cryptocurrencies on offer through Crypto Faucet.
Coins can be earned through watching adverts, clicking a claim button and an RPG-style gamified earner that allows leveling up to earn more.
Every time you level up your reward increases by a certain percentage; therefore, all the coin you earn is worth more.
It offers a generous 20% of all referral earnings too.
Cryptocurrency available: Bitcoin
Claim amount: Up to $200 worth every hour, plus multiplier bonuses, referrals, lotteries and other games
Minimum withdrawal: No minimum withdrawal
Withdrawal method: FreeBitcoin wallet, personal wallet
FreeBitcoin is a game-based crypto faucet that has a multitude of options to win coins.
You can earn 4.08% interest on bitcoin held in your FreeBitcoin wallet, 50% of whatever your friends win when you sign them up on the referral program and you can even win a Lamborghini.
Final Thoughts
The heyday of Bitcoin faucets may be long gone; however, if you have the time available to set up (and use) them regularly, they can work as a simple introduction to cryptocurrency.
Digital currency is a fast-developing area, and a cryptocurrency faucet is a great entry point that does not put any capital at risk, unlike cryptocurrency trading.
Take the time to find the right website that suits you and look into some of the other currency options to see where your incremental earnings could potentially be worth a little bit more than the skyrocketing bitcoin.
WikiJob does not provide tax, investment or financial services and advice. The information is being presented without consideration of the investment objectives, risk tolerance or financial circumstances of any specific investor and might not be suitable for all investors. Past performance is not indicative of future results. Investing involves risk including the possible loss of principal.
Spread bets and CFDs are complex instruments and come with a high risk of losing money rapidly due to leverage. 74.7% of retail investor accounts lose money when trading spread bets and CFDs with this provider. You should consider whether you understand how spread bets and CFDs work and whether you can afford to take the high risk of losing your money.
---