Asia Forex Mentor Review
All products and services featured are independently selected by WikiJob. When you register or purchase through links on this page, we may earn a commission.
What Is Asia Forex Mentor?
Asia Forex Mentor was founded by Ezekiel Chew in 2008.
Ezekial Chew is considered one of the top forex traders in the world with over 20 years of trading experience.
It took 42 months for Mr Chew to become a profitable trader, using a strategy he created himself.
His strategy focuses on leverage, compounding and ROI, instead of profit versus loss.
Mr Chew's most popular system, one used by many banks and professional traders, is turning 1into3.
He is also a keynote speaker and strategic growth advisor.
Mr Chew is regularly hired by financial institutions, such as the Development Bank of the Philippines, to teach their traders his forex strategy.
He created Asia Forex Mentor following requests from his friends to teach them his strategy. What began as a small group is now a growing community of aspiring forex traders.
Asia Forex Mentor now includes the:
AFM Proprietary One Core Program
Golden Eye Group
As the name suggests, it is designed for the Asian market.
In an industry where fraud and scams are rife, Asia Forex Mentor is an established and reliable company renowned for its education service.
This Asia Forex Mentor review will cover the courses available and discuss in detail the content of the One Core Program.
What Does Asia Forex Mentor Provide?
The One Core Program is the leading educational program offered by Asia Forex Mentor.
There are 26 lessons spread over 63 videos and an introduction.
Students have commented that the videos are high quality with attention to detail and personal experience.
It is clear that Ezekiel Chew is passionate about his craft and cares about his students. He often reiterates that his program is not a get-rich-quick scheme but a course that teaches how to build wealth through hard work and dedication.
Each student is free to work at their own pace, and the lessons are designed to fit around those with full-time jobs.
In addition to the AFM Proprietary One Core Program, there is also the Golden Eye Group, a series of live trading examples, complete with:
Live trading setup
Personal analysis and point of view on assets
Examples of how he takes his trades
For those unable to or unsure about committing to the course, Chew also offers a free five-part program that covers:
A effective system to grow your profits and income within three months
How to build a successful trading business in less than two hours per day
Inside trade secrets used by fund management companies
How to turn 3 in ROI
Who Is Asia Forex Mentor Academy For?
The One Core Progam will benefit all traders.
For those with no prior trading experience, this course will offer a comprehensive program in forex trading.
Those who already possess forex knowledge could learn new tips and strategies.
With forex trading, there are endless tips, tricks and ways to trade so that every course will be beneficial one way or another.
Possessing no previous knowledge could help you to understand the concepts quicker.
Those who have already traded could struggle to grasp Mr Chew's way of thinking.
What Is the Asia Forex Mentor One Core Program Course Content?
The AFM One Core Program consists of the following modules:
MetaTrader 4 Setup and Basics
MetaTrader 4 (MT4) is one of the most common trading platforms on the market.
The first two modules teach you to create your account and set up your charts.
Price Action
These modules take you through some of the essential candlesticks such as Bullish and Bearish and Engulfing Bars.
The tutorial video shows you the setups and how to interpret them correctly.
Entries, Stoploss and Exits
In this module, you are taught how to handle entries, exits, and stoploss.
Business Behind Trading
This series of tutorials focus on risk-reward ratios and trade management principles.
The idea is for you to see forex trading as a business where you need to define the risk for any decision you make.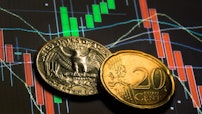 Asia Forex Mentor Review
Chart Reading
This module consists of nine tutorials covering everything from:
MACD
Elliot Wave theories
Fibonacci tools
Stochastic
Exponential moving averages
Trendlines
Resistance levels
Trading Strategies
The trading strategies topic is split into several modules and sub-categories.
The main focuses are:
Retracements
Breakouts
Reversals
Trading Patterns
Mr Chew works through each strategy by building it up step by step before applying it to an active chart on a trading platform.
Road to Millions Formula
This module is all about winning big and losing small.
Trade Management Methods
This module covers the set and forget concept, free trade and the different stoploss levels.
Fundamental Analysis and Advanced Methods
Fundamental analysis is one of the most important forms of data in the trading world.
This module teaches you to understand the information you see and how to interpret it to increase your profit.
Asia Forex Mentor Proprietary Point Calculation System
In this module, you learn the point system calculation method and the checklist that accompanies it.
Trading Psychology, Live Trading and the Roadmap to Success
In the concluding chapters, Mr Chew teaches some of the emotional mistakes traders make, how to avoid them and the next steps you should take to start trading successfully.
The one year live trading is a bar-by-bar breakdown of Mr Chew's previous trading year.
How Long Does It Take to Complete?
How long it takes to complete depends on your schedule and learning ability.
This program is self-paced and comes with lifetime access, so you can take as long as you need to complete it.
There are approximately 20 hours of video instruction. Spending three hours a day will allow you to finish the Asia Forex Mentor course in a week.
Those with full-time responsibilities may need longer.
Those who struggle to understand some concepts may need to revisit some modules more than once.
How Much Is the Asia Forex Mentor Course?
The program comes with two payment options:
$940 upfront for full access
A free seven-day trial, and if you like the course, $997 for lifetime access
It is possible to complete the course within a week; however, you would not be able to revisit the modules after your trial is over.
There is also the option to add a $118 per month subscription to access the Golden Eye Group.
Frequently Asked Questions
The Asia Forex Mentor guide has dedicated sections for beginners on learning forex trading.
Some of these include a 52-week low stocks investment tutorial, information on different types of stocks and everything you need to know about cross-currency swapping.
There are also lots of testimonies from beginners on Trustpilot from individuals who have purchased an Asia Forex Mentor trading program.
On examination of security, the leverage in which you have to trade, the ability to demo trade and the customer service available, there are a few forex brokers to keep your eyes on.
HYCM is a great trading platform for forex, cryptocurrency and stock CFDs. You only need a £100 deposit to start trading with HYCM.
Another forex trading platform that is well trusted is XM. This is one of the leading brokerages across Asia and you only need a $5 deposit to start.
XM has great customer support in languages including Chinese, Arabic, Japanese and even South Korean.
Ezekiel Chew is the founder of Asia Forex Mentor. He is an investor and an entrepreneur that is based in Singapore.
Not only does he offer training to people who are new to trading and forex trades, but he also offers works alongside business owners, banks and other entrepreneurs who are looking to make a success of their business ideas.
Before founding the Asia Forex Mentor program he worked as a Chief Executive Officer for ECG Pte Ltd in Singapore.
For the Asia Forex Mentor comprehensive package you can expect to pay $940. This is a prepayment that is being offered right now. You will get access to the Asia Forex Mentor program for a lifetime.
Without this offer, you can expect to pay $997. You only make the payment after seven days, and if you are not satisfied with the training offered you can get your money back.
Asia Forex Mentor is one of the most reliable education platforms for individuals interested in trading in the Asian market.
It has fantastic reviews across the board and has been in operation since 2008.
The course is known for its solid structure and easy accessibility. If you are wanting to make money and learn how to trade within the Asian market, then Asia Forex Mentor is a wise investment in the long term.
Ezekiel Chew has built the business on the sole foundation that he made six figures per trade. He is now semi-retired and spends his time teaching others how to also derive as much profit.
It is not easy to learn the intricacies of forex trading, especially in a foreign market. However, the vast majority of reviews and reports of success from those who have used Asia Forex Mentor have shown that it is worth the investment.
Users will be expected to pay just under $1,000 to get the package, but the knowledge may lead to a massive profit in the future.
There are several forex mentors and teachers today because it has become a very popular trading method.
Asia Forex Mentor is arguably the most comprehensive training course you can enroll on.
The Forex Trading Coach is also a great online platform you can use to learn the ins and outs of day-trading and cryptocurrency. Udemy also has great courses that are digestible and good for beginners.
Final Thoughts
This course is comprehensive. It details how to:
Understand data and analysis
Apply winning strategies
Use risk management tools
Identify the best currency pairs
Asia Forex Mentor and Ezekiel Chow have an excellent reputation for being trusted and knowledgeable.
More importantly, the course has never promoted itself as a miracle course or a get-rich-quick scheme; therefore, you can be confident that it will give you the necessary skills to become a long-term successful forex trader.
Before trading and investing, it is recommended that you take a reliable course and trade with a demo account before using your own money.
The more knowledge and confidence you have in your strategy, the greater your chance of success.
WikiJob does not provide tax, investment or financial services and advice. The information is being presented without consideration of the investment objectives, risk tolerance, or financial circumstances of any specific investor and might not be suitable for all investors. Past performance is not indicative of future results. Investing involves risk including the possible loss of principal.
---