Best Dividend Stocks With the Highest Yield to Buy in November 2023
Best stocks that pay monthly dividends include:
UGI – 7.1% yield
Whirlpool – 5.6% yield
Highwoods Properties – 10.4% yield
Leggett & Platt – 7.4% yield
Verizon – 8.6% yield
Arbor Realty Trust – 12.6% yield
Ares Capital – 10.1% yield
Main Street Capital – 7.1% yield
Physicians Realty Trust – 7.9% yield
Crown Castle – 6.9% yield
Besides providing better long-term returns than non-dividend stocks, those that pay dividends are also an excellent protection against inflation.
However, an underperforming stock is not worth the hassle of waiting for dividend pay.
Likewise, a high yield might cover slow payouts and minimal progress prospects.
In this article, you will learn the best dividend stocks with high yields to buy this month, helping you to find reliable dividends and avoid running into the issues mentioned above.
The companies in this list are:
Let's get started!
What Are the Best Dividend-Growth Stocks that Pay Monthly?
Looking for the highest paying monthly dividend stocks? Here is a list of great options for stocks that pay monthly dividends.
With a high dividend yield of 7.1%, 138 years of uninterrupted dividend streak, and a solid market performance history, UGI is one of the safest options in the (gas) utilities sector for the best monthly dividend stocks.
Founded in 1882 in Pennsylvania, UGI was America's first public utility holding company. It quickly grew into one of the leading energy products and services marketers and international distributors.
The company generates around 40% of its profits from stable propane distribution businesses, while the remainder of its income comes from the utilities serving customers across Pennsylvania and West Virginia.
UGI generated a solid cash flow generator even during the pandemic of 2020, and the cash flow has grown since then. These qualities indicate that UGI will remain one of the highest paying monthly dividend stocks.
They offer reliable high-yield stock you can conveniently buy directly from the company through UGI's transfer agents. Whether you're looking for the best monthly dividend stocks in 2023 or any other year, UGI always seems to deliver.
Another contender for the best monthly dividend stocks in 2023 is Whirlpool. Established in 1911, it has gone a long way from a simple electric motor-driven wringer washer manufacturer.
Generating $20 billion in annual sales, this giant is at the top of the Consumer Discretionary/Household Appliances sector.
With a current dividend yield of 5.6% and an uninterrupted dividend streak of 67 years, the company is considered safe for income investors looking for top monthly dividend stocks.
Whirlpool earns about half of its revenue from replacement sales, while the other half comes from regular sales. The latter generated profit even when the purchases of new appliances and housing construction dipped due to the recession and the events following the global pandemic.
While shares of Whirlpool can be affected by recession, its high-yield stock continues to be a reliable dividend that investors can buy from the major reputable brokers.
Established in 1978 in North Carolina, Highwoods Properties (HIW) is a proud owner of over 100 properties, all of which show above-average economic growth, making it a solid choice for this list of top monthly dividend stocks.
The company has an impressive dividend yield of 10.4%, which has been uninterrupted for the last 18 years. Because of its relatively short streak of dividend yield, it's considered a borderline safe real estate/office REITs investment opportunity.
The only dividend cut happened in 2003 when a reduced occupancy ratio of 9% caused a payout reduction. Since then, the dividends have become more and more reliable, even when the company switched to a hybrid/remote work model.
Coupled with a moderate payout ratio near 80%, Highwoods represents a high-yield dividend stock you can buy on all major exchanges. It's one of the best REITs that pay monthly dividends and are generally seen as a safe choice.
In operation since 1883, Leggett & Platt (LEG) has had an uninterrupted dividend streak for 56 years, making it another solid choice for this list of the best stocks that pay monthly dividends.
Coupled with a dividend yield of 7.4%, the company is considered a relatively safe investment opportunity in the Consumer Discretionary/Home Furnishings sector.
The company gets circa 50% of its revenue from manufacturing bedding components, while the remainder comes from making engineered components for cars, furniture, flooring underlayment, and fabrics.
LEG's impressive dividend track record reflects its focus on dominating niches and commitment to payouts. The firm's leverage and payout ratios are high compared to historical norms.
However, the company's free cash flow still promises to cover the dividend you can buy from all major exchanges.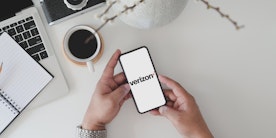 Best Dividend Stocks With the Highest Yield to Buy

Formed in 2000, Verizon (VZ) is America's largest wireless company. Due to its continued superior service reliability, the company has maintained an uninterrupted dividend streak of 39 years and is currently one of the safest investment opportunities in the communications, wireless and internet services sector.

Despite the highly competitive environment it operates in, Verizon has great high yield monthly dividend stocks at 8.6%, making it another addition to this list of monthly dividend stocks.

Despite the slower subscriber rate in recent years, the company maintains a payout ratio of lower than 50% and will be able to retain free cash flow to support cheap monthly dividend stocks and high-yielding dividends you can buy from major stock exchanges.

Another highlighted company that pays monthly dividends is Arbor Realty Trust. Formed in 2003, it quickly became one of the most diversified mortgage REITs and a borderline safe investment opportunity in the financial sector.

With structured loans accounting for 1/3 of the company's earnings, it managed to have an uninterrupted dividend streak of 10 years and currently maintains an impressive dividend yield of 12.6%.

While the increasing interest rates caused the mortgage originations to plummet, Arbor Realty Trust still generates most of its income from recurring mortgage-payment fees and sending them to the originator.

This way, the company can maintain a reliable cash flow and a diversified earnings stream. Coupled with a conservative payout ratio, it remains one of the best high-dividend stocks you can buy on most exchanges.

Next in this list of monthly dividend stocks, Established in 2004, Ares Capital (ARCC) is likely America's most influential business development company (BDC).

With a 10.1% dividend yield and an uninterrupted dividend streak of 13 years, the company offers small loans to highly leveraged companies that can't get financing through traditional means.

Its investments span 400+ businesses, reducing the company's dependence on any single asset. First-lien secured loans account for 50% of the BDC's investments, lowering the chance of major losses during downturns.

The company had a 17% dividend cut in 2009 due to its efforts to strengthen the balance sheet during uncertain credit market conditions. However, nowadays, Ares Capital has fairly reliable, high-paying dividends you can buy from major stock exchanges.

Established in 1997, Main Street Capital (MAIN) is one of the oldest and safest business development companies (BDCs) and a worthy entrant on this list of highest monthly dividend stocks.

With monthly dividend payouts, a dividend yield of 7.1%, and an uninterrupted dividend streak of 15 years, the firm represents a reliable investment opportunity.

The company offers debt and equity capital to relatively small, highly leveraged companies. Unlike many other BDCs, Main Street Capital has maintained its dividend since making its first payout in 2007, including through two recessions.

This is partially due to the company's diversified portfolio, which offers protection from distress at any single company or sector. Main Street is arguably the most conservative high-dividend stock you can buy at major exchanges.

Established in 2011, Physicians Realty Trust (DOC) is a real estate-health care REIT company owning 300 medical office buildings (MOBs) in the US.

Given that it operates in a recession-resistant industry and has a dividend yield of 7.9% and an uninterrupted dividend streak of nine years, it's a safe investment opportunity.

With over 60% of the REIT's tenants being investment-grade caliber, the risk of losses is small, allowing Physicians Realty to collect over 98% even after the global pandemic, where restrictions affected medical providers.

The company continues to pay dividends since making its first payout in 2013 – which is why it's a good option for investors to buy at exchange markets.

Last but not least on this list of companies with the highest monthly dividend stocks is Crown Castle (CGI).

Established in 1994, it is a giant shared wireless infrastructure provider and an investment opportunity in the Real Estate/Wireless Infrastructure REIT sector.

By offering miles of fiber-supporting communications networks, small cell nodes, and thousands of established towers in the country, the company gains 70% of its revenue from major carriers like T-Mobile, AT&T, and Verizon.

Crown Castle has an uninterrupted dividend streak of eight years and a dividend yield of 6.9%, which shows strong growing tendencies.

With wireless data demand continuing to grow, the company will certainly have more business over time. Crown Castle is a high-yield REIT offering attractive income through dividends you can buy at the major stock exchanges.
What Are Dividend Stocks?
When you invest in stocks and shares of a business, you become a partial owner, albeit, in most cases, you own just a minuscule percentage of the company.
There are two different types of stocks you can buy: those that pay dividends and non-dividends.
Dividend stocks are those that make a payment to shareholders based on a regular schedule and the number of shares you own.
It's also worth mentioning that not all companies listed on the stock exchange will pay dividends. For example, Amazon does not pay dividends.
How Do Stock Dividends Work?
Typically, the company's management decides the amount and frequency of the company's dividend payments.
They also determine how much of the organization's capital is held back to support business operations and how much of their income can be distributed to the shareholders.
Most reputable companies pay quarterly, six-monthly, or annual dividends. While in most cases, the payout is an indicator of the company's performance and future prospects, this isn't always the case, as some companies won't pay dividends, regardless of how well they do financially.
The company and the broker they work with manage the distribution of dividends to the investor's account. The investor rarely has to take any action. except maybe to choose between cash or additional stock.
What Is the Yield?
The dividend yield is expressed as a percentage. This is a ratio that indicates how much a company pays the investors in their dividends in relation to the current stock price.
The reciprocal of the dividend yield is the total dividends paid (or net income), which is the dividend payout ratio.
What to Consider When Buying the Best Monthly Dividend Stocks
Numerous things should be considered when investing in stock dividends. These include:
Your Capital
The amount you have to fund your investment plays a massive role in which dividend you can invest.
Some companies have minimum requirements, while others sell dividend stocks at a relatively high price. They might offer better returns, too, but if you can't afford them, opt for another instead.
The Dividend Frequency
You can determine this by first looking at the stock's payout ratio, which hints at how much of the company's income is allocated toward dividends.
A payout ratio of 80% or more indicates that they're turning a large chunk of their income into their dividend payout.
This isn't sustainable, as it means that the company might go into debt to pay the dividends.
Then, look into the company's income frequency to see how frequently you can expect the yield. With a high stock payout ratio, the dividend frequency will be more unreliable than with a mid-range ratio.
The Value of the Dividends
Besides looking for high-dividend stock, you should also compare these among themselves.
If a business's dividend yield promises to vastly over-perform that of similar companies, it's a good time to pause and research the company and the safety of its dividends.
As a rule of thumb, if you're looking to invest in a dividend with a yield higher than 4%, you should research it further. The higher the dividend yield, the greater the chances of sporadic payouts.
It might also be significant that the investor wants to sell the stock as soon as possible, and the low stock prices drive up the dividend yield.
Another thing to keep in mind is that if you have a high income and a taxable account, your dividend yield might be lower due to the added taxes.
The Company's Risk Factors
Everything a company does or doesn't do affects how its dividend stocks perform on the market.
Besides screening for stocks that pay dividends on online brokers and other financial sites, make sure to also look for its media presence and history.
Certain companies are notorious for manipulating stock movement through media, while others will neglect to use media channels to their advantage, which might cause their stock to plummet, depending on the situation.
The Company's Financial Performance
Look up the latest financial reports (reliable businesses regularly post this information on their websites) to determine whether investing in its stock is a good idea.
The Company's Prospective Future
The company's past financial performance can be a good indicator of what you can expect from it in the future.
See how its financial performance affected its stock in the last year and five years.
If it had large variations in performance, which were followed by similar yield activity, the company might not be the most reliable.
Frequently Asked Questions
It can vary depending on your investment goals and risk tolerance. Some popular monthly dividend stocks include real estate investment trusts (REITs), business development companies (BDCs), and certain dividend-focused exchange-traded funds (ETFs).
A good dividend portfolio is diversified, well-balanced, and aligned with your financial goals. It typically consists of a mix of stocks and other dividend-paying assets. Diversification can help manage risk.
You might consider a mix of high-yield, growth, and blue-chip dividend stocks along with other income-producing assets.
To generate $1,000 per month in dividends, you would need to build a strong dividend portfolio.
The exact amount of capital needed will depend on the dividend yield of the individual investments. Be cautious about reaching for high-yield stocks, as they often come with higher risk.
As above, it's all about having a strong portfolio and managing your risk. It's important to do thorough research before any investment. With sound judgments, you have the potential to make $500 a month or more.
Yes, some individuals can live off dividends, especially if they have a substantial investment portfolio. Living off dividends is often associated with retirement planning.
However, it requires careful financial planning and a sizable investment portfolio to generate sufficient income.
Yes, dividends are typically subject to taxation. In the United States, dividends can be taxed at different rates depending on your income and the type of dividend (qualified or non-qualified).
Tax laws vary by country, so it's essential to understand the tax implications in your specific jurisdiction.
Several companies and investment funds offer monthly dividend payments. Some examples include real estate investment trusts (REITs) like Realty Income (O) and EPR Properties (EPR), as well as some business development companies (BDCs) and specific dividend-focused ETFs.
Final Thoughts
By investing in stocks and shares of a company, you become the partial owner, and if you buy a stock that pays dividends, you'll also earn money from your investment.
The dividend yield can be one of the best ways you can learn to determine whether investing in a stock is a good idea.
However, other factors should also be considered, including the company's past and prospective future performance, risk factors, and the capital you are willing or able to invest. When considering all these factors, you can purchase the best monthly dividend stocks with confidence.
---