AvaTrade Review
All products and services featured are independently selected by WikiJob. When you register or purchase through links on this page, we may earn a commission.
What Is AvaTrade?
AvaTrade is a multinational broker established in 2006. It was created by financial professionals to create a place for retail traders to make confident trades in a reliable and innovative environment.
AvaTrade follows a set of core values for integrity and fairness, with customer service held above all else.
AvaTrade UK is part of a larger, multinational company with offices in Japan, Italy, South Africa and even Mongolia.
Positioning itself as 'the ultimate online trading experience for retail clients', AvaTrade has more than 200,000 registered clients that make approximately two million trades a month, worth more than £60 billion.
It offers a significant amount of trading instruments across several platforms, including MetaTrader, and proprietary offerings too.
AvaTrade operates in Europe, Australia and Asia.
It does not offer services to US customers; however, a deal with Friedberg Direct allows the company to operate in Canada.
It trades throughout normal market trading hours, depending on time zone, (usually 8:00 a.m. to 16:00 p.m. local time).
CFDs are complex instruments and come with a high risk of losing money rapidly due to leverage. 71% of retail investor accounts lose money when trading CFDs with this provider. You should consider whether you understand how CFDs work and whether you can afford to take the high risk of losing your money.
Is AvaTrade Regulated?
AvaTrade is regulated in every country it operates in, which means it is monitored and supervised by the relevant financial governing agencies.
These include:
CBI (Europe)
FSA (UK)
B.V.I FSC (British Virgin Islands)
ASIC (Australia)
FSCA (South Africa)
FSA/FFAJ (Japan)
FRSA (Abu Dhabi)
Is AvaTrade Safe to Use?
A disclaimer on the website mentions that around 71% of retail accounts lose money when trading CFDs with AvaTrade.
However, this is not necessarily any different from any other broker or trading platform; therefore, it should not be a reason to overlook this broker if you are searching for a new home for your trading.
It is considered low-risk by many reviews because AvaTrade segregates client money and is well regulated.
AvaTrade is a long-serving broker; therefore, it has a good reputation and is steadily expanding, even into challenging markets like Japan.
This is another reason that it is less of a risk than many other brokers.
As it is based in Europe, the mandated negative balance protection ensures that you cannot lose more than you deposit.
Who Is AvaTrade For?
AvaTrade is a broker that is suitable for every level of trader from the very beginner to the professional.
It is a good fit for those who are looking to learn from experience and also have support on hand, as well as the opportunity to learn from other traders.
For the professional trader, the opportunity to take advantage of money management tools and trade using several accounts is a great benefit.
More than 200,000 traders moving billions of pounds seems to suggest that the trading experience of using AvaTrade is overwhelmingly positive.
AvaTrade Products and Services
When deciding on a broker, you will probably be looking for the ability to trade using several financial trading instruments, and AvaTrade has an outstanding array of tradeables, including:
Exchange Traded Funds (ETFs)
AvaTrade Platform Features and Tools
The AvaTrade broker offers a tremendous range of features and tools, and several ways to conduct confident trades through numerous platforms.
AvaTrade WebTrader
WebTrader is a way for users to make trades without downloading or installing software. It can be used through the browser to buy and sell in seconds.
With real-time information available, traders do not have to make technical or fundamental analyses to be able to use the system.
The system has the usual tools that are available to traders, including market and pending orders, and take profit and stop loss.
MetaTrader 4
MetaTrader 4 is the most popular trading platform in the world, and its popularity has not diminished, considering that it was created in 2002.
It is the industry benchmark for trading platforms suitable for both novice traders and seasoned professional traders for its usability, flexibility and speed.
You can use expert advisors for algorithmic trading too.
MetaTrader 5
MetaTrader 5 is the successor of MetaTrader 4. It is not as popular; however, the offering is still strong.
The multifunctional, state-of-the-art platform features numerous technical tools for more advanced trading, including copy trading, Expert Advisors, custom indicators and scripts.
MetaTrader 5 is available on the web, PC and mobile and is considered the world's most advanced trading platform.
AvaOptions
AvaOptions is made for options trading; it offers users total control of their portfolio with an intuitive platform.
Alongside risk management tools, the money management options allow for the trading of multiple accounts with a fully customizable interface.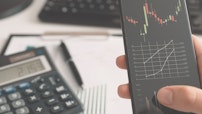 AvaTrade Review
AvaTradeGo
The future of trading is through mobile technology; therefore, AvaTrade has developed an innovative app that creates a smooth trading experience.
It offers step-by-step guidance through the trading process, on your opening trades, giving feedback on your activity, and offering further support when needed.
The AvaTradeGo has a sophisticated dashboard and intuitive money management tools.
AvaSocial
The AvaSocial app allows users to learn from the world's best experts. It simplifies the trades of successful, expert traders for users to copy.
For beginner traders, this is a great way to get exposure to all the trades that professional traders are making.
For experienced traders, the app gives a clear view of the market with no need for in-depth research.
It also allows users to develop a trading network where you can ask questions and share successes.
Social Trading with DupliTrade and ZuluTrade
AvaTrade offers social trading on more than just its platform – it also works with ZuluTrade and DupliTrade.
These platforms work through the recommendations of experienced traders to make automated trades in the simplest ways.
Both platforms are excellent for inexperienced traders to learn about successful trading strategies.
AvaTrade Account Types
The user simplicity of AvaTrade includes two account types:
A standard or retail account
The standard account can be opened with just £100 (paid by card) or £500 (wire transfer).
AvaTrade Commissions and Fees
When considering a broker, the fees and commissions charged in the process should be considered important.
AvaTrade does not charge commission; instead, the trading fees are built into the spread.
According to most reviews, the trading fees are more reasonable than the majority of other brokers in the industry.
They are also transparent about the costs of overnight financial rates that can make swing or position trading expensive.
AvaTrade deposits and withdrawals are free.
There are inactivity fees, however: £50 per quarter if no trading activity for the three months prior, and a £100 annual administration fee if the account is dormant for 12 consecutive months.
AvaTrade Research and Education
As a broker, AvaTrade is a leader in trading education.
It has reams of top educational materials available to help, whether you are brand new to trading or need some guidance on new assets or strategies.
Education is always developing and expanding as new strategies are devised and new technology is being innovated.
Education includes trading for beginners with easy-to-understand trading guides, including how to trade online, basic information on CFD, forex, cryptocurrency and more.
You will also find information on trading rules, technical analysis, strategies and indicators, as well as market terms.
However, in terms of research, AvaTrade does not have extensive offerings aside from a daily YouTube video that discusses market analysis.
They do, however, plug into and use third-party research like Trading Central.
AvaTrade Advantages and Disadvantages
AvaTrade Advantages:
Highly regulated – The strict regulation of AvaTrade globally makes it more of a low-risk broker than many others, despite not being publicly traded; based in Ireland, they are supervised directly by the Bank of Ireland and have direct access to the European markets.

Experienced financial background from developers – The knowledge and expertise of the team behind AvaTrade give this broker a strong user experience; trading with the support of a team of financial professionals is great whether you have extensive trading experience or are a complete beginner.

Free deposit and withdrawal – Fees for withdrawing profits or putting money into a trading account can make a difference to the amount of money you can make on trades; therefore, free access to your cash is a good thing.

Good tools – AvaTrade offers a good mix of professional tools and their proprietary software to suit both novice and experienced traders alike; they have fully embraced the mobile trading world with apps to allow for seamless trading on the go.

No Commission – Commission-free trading is a great offering, and AvaTrade does not bump up the cost of spreads by a good amount to make up for it.

Speed – The average spread is at a level that is slightly better than the market average.

Low minimum deposit – For those who might be a bit reticent about dropping hundreds into a trading account, the option to start trading on just a £100 deposit is perfect.

Demo account – For those who are uncertain whether to start trading, the demo account will allow you to try out strategies and learn as you go without risking capital.

Social and copy trading – Learning from experienced traders is a good way to educate yourself when you are an inexperienced trader; the proprietary AvaSocial, as well as DupliTrade and ZuluTrade, are perfect.

Networking – You can develop a trusted network of traders to ask questions, share successes with and even build friendships.
Impressive educational resources – An outstanding array of user guides, training videos, and even an eBook make up an impressive educational resource.
Excellent for beginners and advanced traders – Although it is geared for the beginner trader, there is a vast amount of knowledge that is useful for a more experienced trader too.
Offers MetaTrader 4 and 5 – Some brokers have created their trading platforms and restrict users from making the most of MetaTrader; therefore, the option to trade on both MetaTrader 4 and 5 is refreshing, especially considering that the AvaTrade propriety platforms are also good.
AvaTrade Disadvantages
Not available for US clients – Although AvaTrade has a tremendous worldwide presence, the fact that US users cannot open an account does limit them.

Inactivity fees – The charges for inactivity can soon mount up if a trading account is dormant, and the fees themselves are steep – a whole year of account inactivity could incur charges of £300.

Slower than average withdrawal period – Withdrawals are free; however, they can take 3–5 days to process, although the process should take 24–48 hours if completed within banking hours.

No two-step authentication security process – There is no two-step process for authentication on PC or mobile devices; however, there is an AvaTrade One Time Password (OTP) option for better security.
How to Set up an Account With AvaTrade
Setting up an account with AvaTrade is a quick and simple online process:
Fill in basic personal details (can set up using stored details from your Facebook or Google profile).

Answer some questions about your experience of trading and your knowledge/understanding.

Verify your identity and residency by uploading copies of your driving license, passport, or ID, as well as a utility bill or bank statement.

Deposits can be made through wire transfer (£500 minimum) or credit card (£100 minimum). The first 200% of withdrawals must be taken in the same way they are deposited.
Final Thoughts
AvaTrade is a strong, long-standing broker that has much to offer both beginner and experienced traders, and with their vast educational base, there is always something new to learn.
The combination of a strong customer service ethic and a focus on technological development, like apps and trading platforms, make AvaTrade a strong broker.
If you know you are going to use your trading account regularly enough to avoid the inactivity fees and do not mind having to wait a little longer for your withdrawals, then AvaTrade should be the first broker to investigate.
WikiJob does not provide tax, investment, or financial services and advice. The information is being presented without consideration of the investment objectives, risk tolerance, or financial circumstances of any specific investor and might not be suitable for all investors. Past performance is not indicative of future results. Investing involves risk including the possible loss of principal.
---