ETX Capital Review
Founded in 2002 and based in London, ETX Capital is a broker platform offering services in electronic trading, telephone trading and execution.
ETX offers both contract for differences (CFDs) trading and spread betting.
While ETX Capital is new, in comparison to some online trading platforms, its parent company Monecor was founded in 1965.
ETX operates trading hours of Monday to Friday from 7.30 a.m. to 9.00 p.m. Client support is also available during these hours.
ETX Capital has expanded to operate in global markets within Asia and Europe. Regulated by the Financial Conduct Authority (FCA) and safe to use, ETX trading is now used by over 55,000 traders globally.
This ETX Capital review looks at the products, services and fees that ETX trading offers. The pros and cons of ETX trading are also considered.
Pros
Regulated by the FCA
Free deposit and withdrawal options
Over 56 indicators are available in charting tools
Cons
High CFD fees
Inactivity fee
Who Is ETX Capital For?
ETX Capital trading platforms are suitable for both forex and CFD traders.
Two platforms are available for ETX trading. Namely, the MetaTrader 4 forex platform and the TraderPro platform for which ETX has a custom version.
Both of these platforms can be used by less experienced and pro traders. The platforms are straightforward to use with good funding and withdrawal options.
The trading opportunities in CFDs and spread betting are offered across a wide range of global markets:
Shares
Commodities
Forex
Indices
Cryptocurrencies
Both platforms offer at-desk and on-the-go technology. This enables traders to keep on track of trades, markets and updates.
The ETX Capital Trader Experience
The ETX trading experience takes into account the experience of a trader. Also considered is the way traders operate from day to day.
There are desktop/web and app versions of both platforms. Many traders prefer to trade when at their desks. The option for ETX trading when not at a desk is via app versions of both MetaTrader 4 and TraderPro.
Mac and Windows versions of both platforms are available. This enables ETX trading on the version of choice.

Desk versions of ETX platforms are customizable. This enables traders to analyze, view and track trades according to what they are monitoring.

ETX trading offers traders support in eight languages. Support in these languages is offered by both email and telephone.

ETX offers a way of socially connecting with other traders via their ETX Connect app. Using the app allows traders to connect, copy and follow other MetraTrader 4 traders globally.

Accounts are easy to open. The turnaround time for account opening can be as quick as one working day. Note: Traders can view the live platform but will not be able to execute live trades until all compliance checks have been completed.

ETX is a market maker. This means lower minimum bets can be placed as compared to other brokers.

ETX requires a low minimum deposit (as compared to other online brokers). This makes ETX a brokerage platform that appeals to less experienced traders.

Deposits can be made by credit card or debit card.
ETX Capital Platform Review
ETX trading is executed through two online platforms, ETX TraderPro and ETX MetaTrader 4.
The features of each of these platforms are outlined below.
ETX TraderPro
TraderPro is best suited to those who are familiar with trading, or full-time traders. The features of ETX TraderPro are varied.
Live and demo accounts are available for the platform.
The platform is available in multiple languages.
TraderPro offers eight types of charting all in one timeframe.
ETX TraderPro allows traders to customize their workspace layout. Up to ten workspaces can be viewed.
Personalized client service is available in over eight languages, five days a week.
The platform offers analytical tools. By setting stops, limits and alerts traders can calculate the risk before making a trade.
TraderPro allows techniques such as hedging.
There are over 5,000 markets to trade on.
An initial low deposit of $100 or the equivalent currency is required.
Client support is available 24 hours, five days a week.
A TraderPro app is available to download. Traders can keep on top of their trades and set price alerts when on the go.
ETX MetaTrader 4
This platform is best suited to those who have used a MetaTrader platform before and are trading in forex markets.
As with ETX TraderPro, the MetaTrader 4 platform offers many features and tools.
ETX trading using the MetaTrader 4 platform enables traders to use techniques such as hedging.
MetaTrader 4 allows for leveraging when trading.
ETX trading via MetaTrader 4 enables traders to trade in micro lots.
ETX MetaTrader 4 allows for auto trading. Traders can use Expert Advisors (EAs). This enables the setting of parameters for trades and notifications when reached.
As with ETX TraderPro, MetaTrader 4 is available in eight different languages.
Both live and demo accounts of MetaTrader 4 are available.
There is a minimum deposit of $100 or the equivalent currency.
Client support is available 24 hours, five days a week.
Traders can customize their workspace to include multiple chart options. Different markets can be tracked and added to a watch list. Trades can then be executed based on this information.
MetaTrader 4 enables trades to be executed quickly. This is down to ETX Capital operating their own pricing feed.
The platform offers single-click trading. This allows traders to react quickly to changing market prices.
MetaTrader 4 offers its own virtual private server. This gives traders peace of mind and speed of trade execution when using the platform.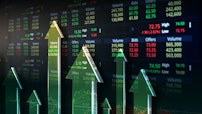 ETX Capital Review
ETX Account Types
There are two main types of ETX trading accounts that can be opened on both ETX TraderPro and MetaTrader 4:
Demo account. Demo accounts are available on both TraderPro and MetaTrader 4. These accounts allow traders to practice using the platform before opening a live account. Accounts are easy to open: enter your name, number and email details.
Live account. An ETX trading live account offers traders access to the full suite of tools available on each of the ETX trading platforms. When a live account has been opened, the app version can be downloaded. Note live accounts can only be opened for individuals. ETX Capital does not offer corporate accounts.
Micro and mini accounts are also available within the relevant ETX trading platform. These enable trading in either micro lots or mini lots depending on the amount of base currency traded.
ETX Commissions and Fees
ETX Capital doesn't take a commission as a broker. Fees are charged dependent on the market ask and spread bet.
Like many online trading brokers, fees are classified into non-trading and trading fees. ETX Capital fees are considered average as compared to other online brokerage platforms. A mix of both high and low fees are charged.
ETX Capital offers low non-trading fees. There is no charge on deposits. There are no fees on up to five withdrawals for $100 or more. Fees are charged for withdrawals of less than $100.
For forex trading ETX Capital's trading fees are classed as low. Fees are taken from the spread of the trade with minimum spreads specified.
Trading fees for CFDs are classed as high as compared to other online brokerage platforms.
An inactivity fee is charged on accounts that have been inactive for six months.
ETX Research and Education
ETX Capital offers a wide range of free educational tools. Both for the less experienced trader and pro trader.
Resources range from webinars to ebooks, courses and platform guides. These are available and can be accessed once a live ETX trading account has been created.
Courses
There are nine ETX Capital Trader Basics courses available. These are available to those with a live account.
Seven courses cover the markets that ETX Capital offers trading in. Some of these courses are geared to those who are less experienced in trading or want to broaden their knowledge. Topics cover Learn Spread Betting, Learn Indices and Learn CFDs.
Two courses are offered around ETX trading in general and cover Margin and Trade Risk and Risk Management.
Webinars
ETX offers a series of regular webinars covering all aspects of trading. Topics cover trading strategies, greater insight into platform guides or specific masterclasses. Webinars run on weekday evenings.
Ebooks
A range of ebooks are provided for those who have a live ETX trading account. These can be downloaded from the ETX Capital website. Titles are varied and subjects range from trading opportunities to trading strategies.
Pros of ETX
There are many pros of ETX trading.
ETX Capital is regulated by the FCA, making it a safe platform to use. Funds are kept in a tier 1 bank so are considered safe. Even if, for whatever reason, ETX Capital ceases to do business.
ETX trading offers free deposit and withdrawal options (up to five withdrawals).
Both ETX trading platforms are user-friendly and intuitive to use.
Both ETX TraderPro and MetaTrader 4 can be customized by layout, charts and watch lists. This provides a personalized experience for the trader.
Over 56 indicators are available in ETX trading platform's charting tools.
A demo account on both TraderPro and MetaTrader 4 is available. This allows traders to practice their trading strategies. Traders can also practice using the platform before opening a live account.
There are a wide range of educational tools available. These include weekly webinars, videos and ebooks
The platform is available in many languages.
Cons of ETX
The cons of ETX trading are the fees, support and the limitations of research tools available. This applies to both the ETX TraderPro and MetaTrader 4 platforms.
There are high CFD fees charged in comparison to other online brokerage platforms.
The ETX Capital product portfolio is considered limited with trading offered in forex and CFDs.
An inactivity fee of $25 per month is charged if an account is inactive for six months.
Limited research tools are available on both the TraderPro and MetaTrader 4 platforms. For example, it does not offer trading ideas, fundamental data or news feed options.
ETX Capital doesn't allow for trading techniques such as scalping.
There is no two-step verification for account security. This applies to both the desk-based and app versions of the platform.
Support to users is limited. No localized support is offered. No 24/7 support is offered.
Neither ETX TraderPro nor MetaTrader 4 offer a live chat option.
There is only one live account option.
How to Set Up an Account With ETX
ETX offers a fully digital account opening process. The process is straightforward and easy to do:
Provide the name, address and contact details of the account holder.
Select the ETX trading platform required: TraderPro or MetaTrader 4.
As with any FCA-regulated organization, ETX requires traders to complete compliance checks when opening an account.
Compliance checks include:
Confirming identification. A scanned color copy of a driving license, passport or national ID card is required.
Confirmation of address. Addresses are checked by providing a recent (within the past three months) utility or bank statement.
ETX Capital also requires basic questions to be answered. These focus on the level of trading experience.
Final Thoughts
ETX Capital is an online brokerage system offering forex trading and CFD trading through their TraderPro and MetaTrader 4 platforms.
Established in 2002, but owned by Monecor which was formed in 1965, ETX is regulated by the FCA. This means it is considered safe to use.
Upon review, ETX Capital platforms are easy and intuitive to use. This makes them suitable for both less experienced and pro traders.
Both platforms offer a variety of educational tools and resources. Both TraderPro and MetaTrader 4 are available in many languages.
It's important to note there are a variety of pros and cons to ETX Capital trading.
The platforms offer a limited product portfolio and research tools. Trading fees charged can be variable. But ETX offers low non-trading fees and a wide variety of educational tools.
These are all factors to be taken into account when considering ETX trading.
WikiJob does not provide tax, investment, or financial services and advice. The information is being presented without consideration of the investment objectives, risk tolerance, or financial circumstances of any specific investor and might not be suitable for all investors. Past performance is not indicative of future results. Investing involves risk including the possible loss of principal.
---