Binance or Coinbase: Where to Invest?
Are you looking for the best place to manage your digital currency?
Within this article, we take a look at whether Binance is better than Coinbase or vice versa, to help you decide which financial system will work best for you.
We also discuss Coinbase and Binance fees as well as the pros and cons of each platform.
What Are Binance and Coinbase?
In short, Binance and Coinbase are both platforms for buying, transferring, storing and selling your digital currency securely.
They are financial systems for cryptocurrency exchange.
A cryptocurrency exchange is a place where you can exchange digital-based currencies with other people.
So, if you have currency you want to exchange or sell, then a platform like Binance or Coinbase can help you do so by cutting out the middleman.
Whether you want to trade currency for another digital currency, asset or just fiat money (a currency established as money), then either Binance or Coinbase can help you do so without the need for a broker.
Some financial systems introduce the seller to the buyer and act as a third party to broker the exchange. However, now there is no other party needed to work the transaction.
You can trade directly with the platform.
So, if you are not sure which path to go down, whether it be the broker path or exchange, then it is best to do your homework on the platforms out there and consider which one is the best for your individual circumstances – plus, the fees.
Important Areas to Consider When Selecting a Cryptocurrency Exchange
There are many different factors to consider when choosing the right cryptocurrency exchange for you, and each one is important in its own way.
Here are just a few of the things to look at before you make your choice:
Value for money – Quality compared to price seems an obvious thing to look at, but in cryptocurrency exchange it is even more valuable. There is a scoring system which compares each platform based on its fees and acceptable quality.

Number of active users – Another way to check out a platform's popularity is to see how many active users it has and the user reviews. In a nutshell, there must be a good reason why one exchange is more popular than another.

User interface – The user interface and usability of a system can greatly impact your choice as the user journey is important, especially when you are using a financial platform every day. Each interface can differ, so it will depend on your own personal preference as to which one works best for you.

Customer support – The customer service side of things is integral, especially if you are new to cryptocurrency trading. Each platform has its own way of looking after its customer base. So again, it will depend on how much help you need and what way you prefer to interact with a support team.

Choice of coins – Some platforms can offer more trading coins than others, including various stablecoins and fiat currencies. So, if you have a lesser-known currency to trade, some systems might not trade such currency, which means it is important for you to research what each exchange offers.

What fiat currency it accepts – Some financial systems might only accept one fiat currency, like USD for instance, whereas others trade across several different countries and can accept EUR, GBP, etc. So, the fiat money you deal in can make a huge difference to the platform you choose.
Binance: Pros and Cons
Best for: Low trading fees
Binance is a trading platform from Tokyo that launched in 2017. It is a popular trading platform with a high number of users, but as always, there are pros and cons:
Pros:
Binance accepts a wide variety of fiat money, more so than Coinbase and some other platforms. It allows currency exchanges from USD to EUR and over 50 more, which means it is quite popular for people who want to trade in that capacity.
Going full steam ahead since its inception, Binance has taken over from many smaller platforms that cannot compete with its large range of cryptocurrencies and altcoins.
The benefits of Binance also include:
Binance has a comprehensive user interface that displays all the information you need in one place, which can make it easier for beginners.
The maximum trading amount is unlimited while others are capped.
Low trading fees at 0.1%
Easy sign-up process
Cons:
Although Binance is one of the more popular platforms, it does have its drawbacks compared to other financial systems. For instance, since it launched, there have been challenges involving using the platform in the US.
It is important to note that Binance is not connected to the classic financial system, at least not in the US. This means, in short, you cannot transfer USD from your bank to Binance for trading.
It is also not as straightforward for beginners, as the customer support section of the platform may not perform as well as other exchanges.
Here are a few other cons:
Higher withdrawal fee than other exchanges at 3.5%
Binance does not have a built-in wallet feature
Medium levels of security
The only buy and deposit method is cryptocurrency, Binance does not allow debit cards or bank transfer.
Overall, Binance is a strong platform with many positive features that continues to grow day by day.
If you want a platform with low trading fees and the use of lesser-known altcoins (which other platforms might not offer), then Binance is the one for you.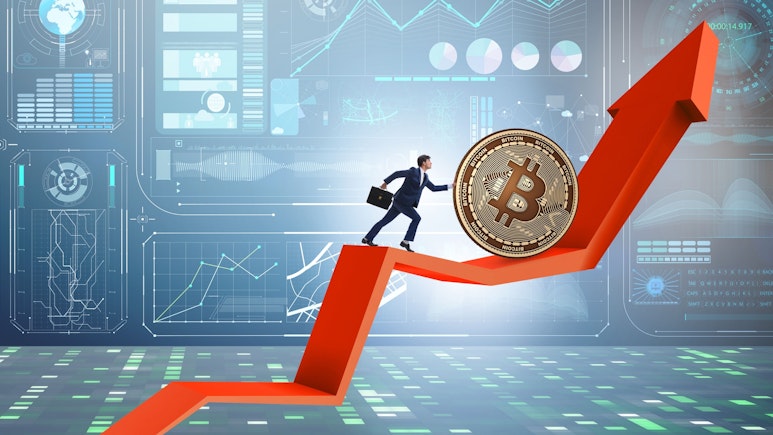 Binance or Coinbase: Where to Invest?
Coinbase: Pros and Cons
Best for: American exchanges
Headquartered in San Francisco, Coinbase has been around since 2012 and has proved a strong platform that, according to users, offers great value for money.
The Coinbase app was also one of the first exchange apps to turn USD in your bank account directly into bitcoin using a broker-style user interface.
Coinbase is widely recognized for its stellar customer service function and array of different funding methods.
Here are just a few of the other benefits Coinbase is known for:
Diverse and ever-changing choice of coin
High security system
Easy to trade in the US
Good for beginners
Coinbase has a high volume of users, around the 13 million mark, and while there is a lot to rave about regarding the platform, there are some cons when it comes to volume of different coins and higher trading fees than other systems.
Here are a few of the cons:
Not available in all countries
Some lesser-known currencies are not supported
Lower number of cryptocurrencies accepted than other platforms
Higher fees
In a nutshell, Coinbase is one of the most popular platforms especially for beginners.
The customer support is known to be good quality and they have a high security system.
Coinbase is perfect if you are looking to trade in fiat money and want withdrawal to your bank. It is also a better platform if you are based in the US.
Which Platform Is Best Overall? Binance or Coinbase?
Comparing exchange platforms to pick the best system for you can be a head-spinner as there are so many things you need to take into consideration when choosing.
How much are the fees?
What currencies does it trade?
Is it user-friendly?
All these scenarios depend on the criteria that you are looking for.
For example, you could be new to trading and want to exchange the most common currency with ease of use and a strong customer support network.
Alternatively, a trader might be quite experienced with exchanging cryptocurrencies and want to trade in new, perhaps lesser-known coin – if this is the case, then a platform that offers more altcoin might be best for you.
Binance and Coinbase are both such big players in the cryptocurrency world that some traders might view either as general financial systems, as well as exchanges.
Each platform has grown to offer a wide variety of new features, from digital wallet functionalities to expanding which coins it trades in.
Both continue to grow as the years go on. However, there are definitely features that work better for some than others.
Each crypto exchange allows its users access to relatively low amounts of currency while at the early stages of your journey.
For example:
You might only need to provide limited personal information to trade just under $10,000 worth of cryptocurrency.
The verification processes for both Coinbase and Binance are known to be less strict than other institutions. In some cases, Binance users can withdraw coin without even verifying their account.
They both support interest and lending accounts. This means there is an array of opportunity for traders to earn and borrow interest with the use of other assets.
Binance is stronger than Coinbase when it comes to this particular feature.
When it comes to countries, this is where things can get a bit trickier…
Which One Is Better for US Trades?
If you are a crypto investor or trader based in the US, then it is widely known that Coinbase is probably your best option.
Although Binance has now created Binance US, there are still some large US states where it does not work for traders, such as Connecticut, Hawaii and Washington, among others.
One of the main differences between the systems that should be taken into consideration is that unlike Coinbase, Binance is not connected to the traditional finance model we mentioned above in the United States, which means you cannot withdraw money from your bank account to complete a trade deal.
This is not the case when it comes to Coinbase.
However, Coinbase can support users in over 85 countries while Binance has users from over 180 countries, including the United Arab Emirates, Niger, Mongolia and Mozambique, among others.
Coinbase covers most countries but not as many as Binance at present.
Which One Is Better If You Are Exchanging Lesser-Known Currencies
If you are in it for the choice of cryptocurrency each platform supports, then it goes without saying that Binance is the clear winner in this instance.
Binance came into fruition at just the right time as new tokens and coins were launched, so they jumped at supporting the smaller currencies which have increased in popularity over the years.
This means if you want a platform that covers more coins, then Binance is the one for you.
Which Platform Is Better for Beginners?
We mentioned this earlier in our pros and cons list, but if you are new to the world of cryptocurrency exchange and you want a simpler user journey with more customer support, then Coinbase might be the one for you.
Simplicity and a good user interface are just some of the things that make Coinbase a platform of choice, especially for new users.
It is designed to make it as easy as possible for new users to explore the ins and outs of how to buy cryptocurrencies while learning about the process at the same time.
You can also connect your bank account to Coinbase and withdraw.
Binance is also user-friendly but is not as focused on beginners.
Tips and Takeaways
Before you pick an exchange, you will have to think about the following factors:
Tax liability – If you are using virtual currencies to pay for services or goods then this may have tax consequences. The same goes for investments. We would recommend registering your cryptocurrency income with your tax authority.

Verification – Even though some verification requirements can be quite low, it is still important to get verified with the platform early on to avoid any issues later down the line. Each service will have different criteria to get verified.

Security – It is imperative you think about cyber security and how secure each platform is; this will avoid account hacking and laundering. You can check what measures the systems follow before you make your decision.
Final Thoughts
Coinbase and Binance are both very highly ranked platforms with crypto investors and they each have a strong portfolio of currencies, countries, features, and more to consider.
However, if you are new to the world of crypto trading or investing and you are based in the US, then Coinbase is the easier choice overall.
This is not to say that Binance will not increase its bandwidth and security going forward but for the most part Coinbase is a good choice to start.
Make sure you consider all the points, do your homework and read reviews from other users.
WikiJob does not provide tax, investment, or financial services and advice. The information is being presented without consideration of the investment objectives, risk tolerance, or financial circumstances of any specific investor and might not be suitable for all investors. Past performance is not indicative of future results. Investing involves risk including the possible loss of principal.
---