What Is a Forex Expert Advisor?
All products and services featured are independently selected by WikiJob. When you make a purchase through links on this page, we may earn a commission.
eToro - Our Favourite Broker
67% of retail investor accounts lose money when trading CFDs with this provider. You should consider whether you can afford to take the high risk of losing your money.
Becoming an expert forex trader takes years of knowledge, practice and experience. Knowing the market, spotting trends and reacting quickly to make trades at the right time is what separates the profit-makers from those that are losing money.
The very best traders have been in the business for many years, working through market changes to recognise the best time to make trades.
You can learn from these experienced traders if you are lucky enough to know one. But there is a more simple way to get access to knowledge, tactics and trading logic – using a forex expert advisor.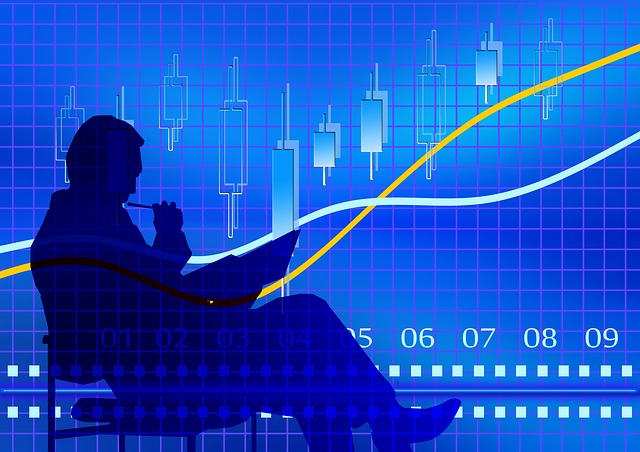 What Is an Expert Advisor?
An expert advisor (EA) is a piece of software that takes care of analysis and uses internal algorithms and technical indicators to notify you when a trade should be taking place – finding the best entry points for high-probability trades.
Created to help both experienced traders and complete beginners, most expert advisors will calculate the lowest price to enter a market and the highest price to sell, following a specific set of trade signals and user settings.
EAs provide users with fast data-processing and higher accuracy than even the most experienced human trader – allowing analysis day and night. There are always trades taking place across the world, and it would be impossible for a single user to monitor, analyse and act on market movements 24 hours a day.
Created in Meta Quotes Language (MQL) as code, the expert advisor is created to work on the MetaTrader 4/5 platform and, using a series of yes/no rules as parameters, it uses a complex mathematical model that creates sophisticated trading strategies.
These trading strategies have been perfected by the developers, and the best of them have been backtested – used alongside historical data to see how it performs when challenged with market movements – so you know that they will react quickly when necessary.
How Is an EA Different to a Forex Robot?
Although the terms are often used interchangeably, an expert advisor and a forex robot are different in one main way:
EAs don't actually trade for you; they just advise.
An expert advisor processes all the possible variables, alerting you to make trades. This gives you a measure of control – the opportunity to decide to make the trade, allowing you to learn more about the market and how it works, and have the final veto.
An expert advisor will notify you about the best trades to make but leave the final decision up to you.
Forex robots go beyond just giving advice. Following your preferred trading style and the parameters that you set regarding stops, limits and amounts, a forex robot will work continuously for you, placing trades no matter what the results.
GPS Forex Robot - Best #1 Forex Robot
What Do Expert Advisors Do?
Expert advisors can work to many types of trading strategy, to match your personal style. Many developers have created EAs that either contain different algorithms in one solution or multiple products that work on single strategies.
When you start using an EA it will depend on the developer as to how much input you need to have before launching. Some EAs are ready to go straight away – just push start. Others will need some guidance, with specific parameters chosen by the user beforehand.
The basic trading styles of EAs fall into five main categories. Although these can be found under different names, they are the basic algorithms that are used:
Hedge expert advisor – This EA opens two opposing positions, reducing the risk (but also reducing possible profit). It doesn't need to analyse market conditions, it just needs to notify the user of the best time to sell in order to minimise losses.

News expert advisor – This type of EA works by monitoring financial news and reacts so that the user can take advantage of large price shifts.

Breakout expert advisor – The breakout EA carries out a constant technical analysis of market behaviour to identify when big movements are coming, placing the user in the best position to take advantage of that.

Scalper expert advisor – By placing lots of small trades, the scalper takes advantage of small movements in prices and sells when they are in profit. This is sometimes less risk to the main capital, but the profit margins tend to be smaller.

Adaptive expert advisor – Many EAs work in an agile, adaptive way. They can be set with different parameters and rules and this makes them able to react in different ways when the market does. So you can use the same program to make trades that focus on hedging, the news or grid/martingale.
Whichever type of EA you want to use, you can either build it yourself, if you have knowledge of MQL, or you can create one using MT4's inbuilt wizard if you don't want to invest the significant amount of time and effort it would take to learn a whole new coding language.
If you decide to download and install an EA that has been created by another developer, it is always a good idea to read user reviews and test the EA in action on a live account.
When you have chosen one, you can backtest it on MT4 using the Strategy Tester system, and try the EA in demo mode so that you can get used to the controls and make trades before risking your capital.
Reasons to Use an EA
Experienced traders use expert advisors – but so can inexperienced beginners. There are many reasons that forex traders look to EAs to help them in their trading:
1. Accessibility
EAs are easy to import and use – and if you are a coding whiz, you can make one to your exact specification.
Some EAs offer flexible ways to change the code, and therefore the trading parameters and strategy, without knowing MQL – with a few simple clicks, you can change the stop-loss limit, the number of trades you want to make or the acceptable slippage rate.
Even if you are not technically able to change the parameters, you can easily access the basic algorithm and make use of it, even without specialised knowledge of trading or coding.
2. Time
As mentioned before, it takes a long time to gain the knowledge and experience needed to become a profitable forex trader. Using an EA might not make you the most knowledgeable trader, but it will monitor the market for you in a way that most humans would struggle to do.
Because the automated expert advisor can run all day, every day, you will have more time to work, spend time with your family or, indeed, sleep without missing any opportunities. Timesaving is a popular feature of EAs and a big selling point.
3. Machine
Machine learning makes your EA a constantly updating piece of software. Most EAs use AI technology that learns as it trades and, with different neural networks available, it can learn much quicker than humans.
The other benefit to an EA being a machine is that the algorithm sees the trade in black and white. It takes the emotion out of the trade by reducing it to a simple yes/no decision, avoiding human recklessness or fear.
4. Flexibility
While forex expert advisors are usually used on forex markets, they are flexible enough to run on indices, cryptocurrencies or commodities too. The EA can be adjusted to react to price movement, economic announcements, current available balance and technical indicators – all using highly sophisticated algorithms.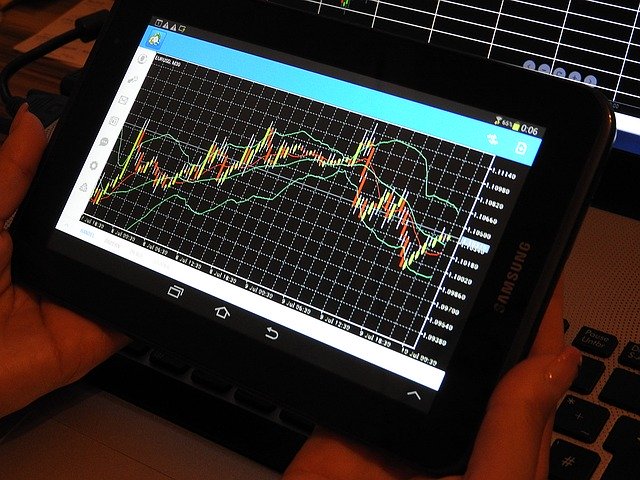 Things to Consider Before Using an EA
When it comes to finding the right EA for you, there are some downsides to consider – you will be trusting your capital to it, after all.
They are not always experts – If you are looking at a product that claims to be better than a human trader, or one that promises a million-pound profit, then it is probably too good to be true. Treat finding the EA for you like you would any investment – look for unbiased reviews, check how they perform against other EAs and in a live market, and look for advice from established traders. Some EAs have been known to be scams, so you will need to do your due diligence before investing.

They are not human – While the lack of humanity in the software reduces the emotional factor, having little human interaction can mean that the software can not react quickly to changing circumstances and can not think creatively. This is a problem that can sometimes be dealt with through changing the code and the parameters of the software, but in the meantime, it can lead to failed trades.

Is your EA always connected? – Unfortunately, the EA can only run on the device it is downloaded to. This means that unless that device is constantly on and connected to not only the internet but also to the trading platform, the monitoring and trading signals are not going to be reliable and regular. Power outages and Wi-Fi connectivity issues can interrupt service. To improve your connectivity, you can download a Virtual Private Server (VPS) that allows you to have a version of your EA online, hosted on an external server so it can run around the clock.
Final Thoughts
A simple search for expert advisors will show hundreds of options – and each has its own unique selling point. However, like anything related to markets, trading and money, there are inherent risks, and no system is foolproof.
It is always worth ensuring that you learn as much as you can about the expert advisor that you are thinking of acquiring. Find out what other users think, look for guides to the software from professional users and check the live performances.
Some EAs claim high returns; make sure that you backtest these and try them in a demo account so you know exactly how they work. Look out for EAs and robots that offer money-back guarantees that may not be substantiated.
If you find a reputable EA and use it according to your preferred strategy, it can make you money and save you time. Taking the emotion and effort out of watching the market 24 hours a day makes trading much easier and will give you the time to focus on other parts of your life without missing a trade.
Forex trading is inherently risky, so even with an excellent expert advisor in your arsenal, be sure you are trading responsibly and only trade what you can afford to lose.
WikiJob does not provide tax, investment or financial services and advice. The information is being presented without consideration of the investment objectives, risk tolerance or financial circumstances of any specific investor and might not be suitable for all investors. Past performance is not indicative of future results. Investing involves risk including the possible loss of principal.
---