The Best Forex Robots in 2021
All products and services featured are independently selected by WikiJob. When you register or purchase through links on this page, we may earn a commission.
If you are looking to become a more profitable forex trader, or if you are a beginner in need of guidance, then our review of the best forex robots will help you find the right one for you.
Forex robots use an algorithm to look for profitable trades. You can usually set them to trade automatically (within agreed parameters) or enter a trade manually.
To become an effective trader, you will need to be able to keep up with movements of the currency markets, world economics and news – as well as use historical knowledge and data to predict when the best time to enter and leave a trade will be.
Using a forex robot automates this and takes the emotional bias out of trading. Some of the best robots operate with trade settings that can be as simple or complex as required, and take total control of the trade process, creating a passive income possibility from trading 24/7.
Forex robots do not need you to have extensive knowledge and experience of trading – most are ready to use from installation and offer everything from basic trading functionality to fully programmable settings – so even the most experienced trader can benefit from the automation involved.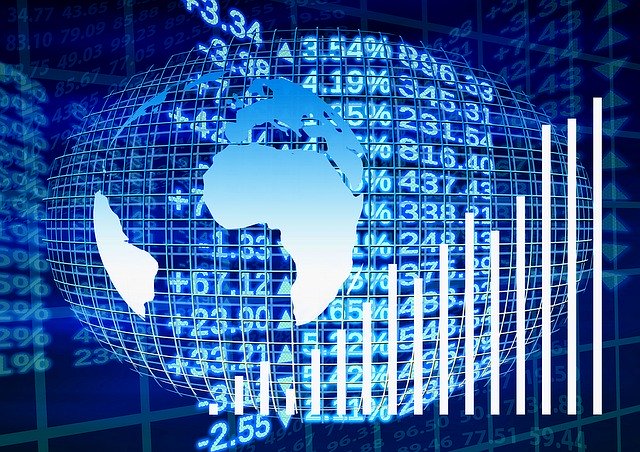 How to Avoid a Scam Product
In forex trading there are no guarantees of profit – the market can be volatile and even the most sophisticated robots (or the most experienced human forex trader) can lose a lot of money.
If you are looking for a forex robot, watch out for products that claim huge profits and cannot provide real-time examples of how they are performing. User reviews are always a good bet, as are reliable review websites.
Aside from user reviews, look for real-time usage on brokers – third party verification sites like myfxbook.com are a good way to see how they are performing.
Robots should be tested; using historical data to see how they are performing (known as backtesting) will show where they struggle to predict trends and where they perform well.
There are, of course, many scam products available online and avoiding these can seem difficult. Although every care has been taken to ensure the products we are listing are not scams, we can take no responsibility for any financial losses.
At WikiJob, we are not financial advisors and any information provided throughout this article is for educational purposes only. We would always recommend that you conduct your own thorough research and due diligence before making your own personal choice.
Things to Consider When Choosing Your Forex Robot
There are a few things to think about when choosing a good forex robot, other than avoiding the scam products:
Look out for a low drawdown rate. This is a measure of decline and reduction of capital, and although high drawdowns can mean higher gains, they can also cause an account to go broke.

The best robots are thoroughly tested, against real tick data, variable spreads and real slippage. This backtesting should be available for you to view before you purchase, and real-time data from third party sites like myfxbook can help inform you how the robot is performing today.

Be wary of product reviews from unverified sources. The developers will only want to show positive reviews, and people who have lost money while using a particular robot will be likely to give it a bad review. Compare reviews from genuine users before investing.

Use a demo account. Before deciding to use a robot, try it in a test environment first. This will allow you to see how it performs under test conditions – although, be aware that test conditions can not fully simulate a real trade situation. If the robot you are considering does not offer a demo or test version, it might be too risky to invest capital in it. During the demo, you can see what settings and parameters are used by the robot too, and get used to how it works.

Make sure that you remember all robots will require some supervision. System failures, problems with internet signal and catastrophic loss can happen, so although these robots are designed to work autonomously, you will have to intervene at some point.
The most important thing to remember when choosing a product is that there are no guarantees when it comes to gains from forex and cryptocurrency trading. Products that guarantee financial gains without any form of money-back guarantee should be avoided; many of the most popular robots offer at least 60 days trading and a full refund, which makes them seem less likely to be a scam.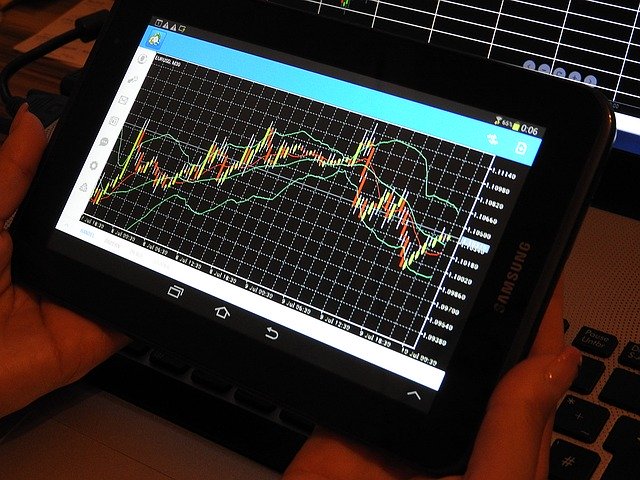 Top Forex Robots
These are some of the robots that we think are the best in the industry for 2021.
Suitable for use by beginners and experienced traders, they are available as instant downloads and all work with most brokers.
This robot uses newly developed, innovative technology and algorithms. Constantly monitoring the market in the background, it has 12 selectable trading styles and strategies, so you can choose the one that suits your needs.
Ready to go out of the box, GPS Forex Robot is simple to use. Set to receive automatic updates whenever the programming needs to be tweaked, it is constantly updated – allowing you to take advantage of developments straight away.
Minimum Deposit – $100
Win/Gain Rate – Website shows live, verified gains of 300%+
This forex system offers an impressive combination of an extremly advanced trading algorithm in a very easy to use package.
The stated performance is very impressive and what makes this robot really stand out is that the performance has been independently verified by MyFXBook. This provides an added layer of confidence in the quality of the algorithm.
Unlike many other robots all complexity is kept internal and there are almost no settings for the user to adjust. The interface has been kept clear and simple so that even beginners would find it easy to use.
This robot could be a great option for traders who want a high performance robot that is simple to install and use. If you join now you will be able to take advantage of the current 67% flash sale.
Minimum Deposit – No minimum noted
Win/Gain Rate – The creator claims that this system has targeted 20,000 pips over three years
Fee: Free with a starter account or from $29.99 per month
With its simple, intuitive design, Coinrule is a good choice for those who are new to trading as well as more advanced traders.
Users don't need to know any code to set their trading rules.
Coinrule is web-based and works across several cryptocurrencies as well as supporting some of the most widely-used exchanges, such as BitMex and Coinbase Pro.
This forex robot runs on nine currency pairs and monitors trends, prices and news.
You can set your trading preference to high, medium or low risk – and this will affect the outcome of your trades.
It comes with full instructions and support, and even offers a money-back guarantee.
Minimum Deposit – $4,000 regular account, $400 on a nano account
Win/Gain Rate – Some report gains of over 1,000%
This is a robot that deals with forex and cryptocurrency; you can use it to trade across both.
The software is easy to use, and if you have the knowledge, you can use it as a platform to create your own robot with your preferred settings.
Promo-codes with 200% bonus for WikiJob customers: ALLTIME200, NEWTRADE2021, LIMBO20.
Minimum Deposit – $250
Win/Gain Rate – Reported profit of 297%
This expert advisor is an automated analysis system that helps users avoid trading during any uncertain trading times.
It is capable of looking at charts on 34 Forex pairs, from minutes to monthly, and is a browser-based EA which means there is nothing to download or install.
Although it will not place the trade for you, it will advise when the best time to buy or sell would be.
Minimum Deposit – $250
Win/Gain Rate – The creator claims 90% accuracy if trades are made as directed
The EA Builder allows every trader to create their own indicators and strategies without any programming knowledge.
It has a simple interface that establishes rules and algorithms so you can trade anything with several features in just a few clicks.
This web-based program does not need any installation and works effectively with MetaTrader 4 + 5, as well as TradeStation.
Minimum Deposit – Depends on platform
Win/Gain Rate – Depends on strategy used
Forex Diamond combines three independent trading systems to offer a self-updating algorithm that has a profitable 40+ recovery factor.
With the option to run Trend Retrace, Countertrend or Countertrend Scalping independently or in combination, this EA offers real-time calculation that helps trades be more successful.
Minimum Deposit – $1,000
Win/Gain Rate – According to results, between 75% and 80% depending on currency pair
This is a manual tool that is simple to use for beginners and comes with a comprehensive and detailed instruction manual to help newbies navigate their trades.
FX-Agency Advisor uses unique technical analysis indicators suitable for both scalping and long-term trading and is suitable for use on all currency pairs.
Minimum Deposit – Depends on platform
Win/Gain Rate – Not known
The Wallstreet Forex Robot has the longest, fully verified performance according to Myfxbook, and it works on any currency market.
The 2.0 Evolution is based on the original configuration of low-risk scalping following short and medium-term trends, with the addition of the Broker Spy Module which allows you to protect your capital from unethical brokers.
Minimum Deposit – $1,000
Win/Gain Rate – Demonstrated monthly gain of 2.98%
This beginner-friendly pattern indicator is an EA that alerts users to the best times to buy and sell through alerts.
The user-friendly interface makes it simple to see when the alerts have been sent, and the buy/sell signals do not repaint thanks to the unique algorithm.
FX Pattern Pro is an all-inclusive solution that sends alerts through Telegram, so you can perform trades on the go.
Minimum Deposit – Depends on platform
Win/Gain Rate – 80% win rate claimed by creator
TradeMiner is an indicator that scans market data to identify historical or seasonal trends.
Creating easy to read reports based on custom search parameters, it is a great way to back up or inform trading strategies and decisions based on the cyclical nature of the trading system.
This effective backtesting tool works on forex, futures and stocks.
Minimum Deposit – Depends on platform
Win/Gain Rate – Historical trading is known to be 80% accurate but will depend on what actions the user takes
This is a forex indicator that, according to the creator, uses algorithms that adjust to real-time market fluctuations.
Indicators can be sent to you via email or even as push notifications on your phone, but as this is just an indicator, you need to be in a position to physically make the trades yourself, unlike some of the automated robots.
Minimum Deposit – $100
Win/Gain Rate – According to reviewers, the risk/reward ratio is 1:3
Created by Leap-FX, this is an arbitrage-based robot that takes advantage of slow connections against faster markets, reacting to make a profit in the time lag.
It works on all currency pairs, cryptocurrency, stocks and indexes, as it uses the speed of the broker connection to the market.
With the automatic trading, it makes it simple for anyone to use, and the creators say that it is almost risk-free.
Minimum Deposit – Depends on your broker and platform, works on demo accounts
Win/Gain Rate – Although the creators claim it is almost risk-free, reviewers seem to think it doesn't work well on live accounts, and no information about the win rate is available.
Final Thoughts
There are hundreds of forex robots available today. They were developed using the latest technology to ensure that they can look for the most profitable trades, and are created to help both complete novices and experienced traders.
You don't need to have prior knowledge of forex trading to use these robots – with predefined settings, most can be operated with a simple start/stop button press. For the experienced trader, the robots with adjustable settings allow you to adopt a riskier strategy by adjusting the stop loss to take profit points.
When you are looking for a forex robot to automate your trades, it is worth deciding on a strategy that you prefer before selecting your forex robot. Different robots have different trading styles – and finding the one that will gain you the most while protecting your bottom line is sometimes difficult.
Whether you prefer the security of hedge trading – buying and selling during the same trade to protect your bottom line – or you are interested in a news-based strategy, there is a robot to suit you.
Forex robots can make it simple to trade when you lack experience or time, if you invest in the right product.
WikiJob does not provide tax, investment or financial services and advice. The information is being presented without consideration of the investment objectives, risk tolerance, or financial circumstances of any specific investor and might not be suitable for all investors. Past performance is not indicative of future results. Investing involves risk including the possible loss of principal.
---