The 10 Best Cryptocurrency Exchanges
All products and services featured are independently selected by WikiJob. When you register or purchase through links on this page, we may earn a commission.
Best 13 Cryptocurrency Exchanges
Cryptoasset investing is unregulated in most EU countries and the UK. No consumer protection. Your capital is at risk. 67% of retail investor accounts lose money when trading CFDs with this provider. You should consider whether you can afford to take the high risk of losing your money.
Coinbase was founded in 2012 in San Francisco and is one of the most well-known cryptocurrency exchanges.
It is fully licensed in the US and offers high liquidity and a fast buying process.
Coinbase also offers insured custodial wallets; therefore, you can store your chosen cryptocurrency safely.
Coinbase offers $5 of free BTC when you sign up.
Countries – Available in all US states and territories, and Europe and Asia
Fees – Depends on the amount purchased, between $0.99–$2.99, 0.50% spread; debit card deposits have a 3.99% fee.
Number of currencies – 30+ and fiat currency
Security – 2FA (SMS and Google Authenticator) and identity verification; never been hacked.
Ease of use – Simple to use, suitable for beginners
BitPanda was founded in Vienna in 2014 with a vision to build a digital platform that allows simple and user-friendly access to the markets for everyone.
Now one of the fastest-growing fintechs in Europe, BitPanda has reimagined investing with simple and easy-to-use financial products that allow for trading everything with as little as one Euro.
Through BitPanda you can trade more than 100 digital assets, such as cryptocurrency, stocks, ETFs and precious metals, with several base currencies available and more deposit options than other trading platforms thanks to the inclusion of electronic wallets like Skrill and Neteller.
Fees for buying and selling crypto are about 1.49% and there are deposit fees, depending on currency and payment methods. For verified accounts, there are no trading limits on BitPanda.
There are two types of accounts available on BitPanda – a normal trading account, and a business account.
Uphold was launched in 2015, and since then it has handled more than $4 billion in transactions, trading in 184+ countries with more than 30 currencies.
Uphold allows clients to trade directly between different asset classes in one transaction – so you can trade anything to anything.
With Uphold, you can trade 58 digital currencies, precious metals like gold, silver, platinum and palladium, as well as fractional equities in shares of US companies like Amazon, Tesla and Apple.
Uphold also focuses on Socially Responsible Investing (SRI) by providing an opportunity to trade on carbon tokens for more than just a financial return.
New traders will like the transparent pricing – there are no commission or account fees, and no withdrawal or deposit costs, but the trading fees are built into the spread. Uphold will present a complete price for each trade that includes fees, so you will know exactly what the trade will cost.
Uphold has a quite simple trading platform that is available on the web, as a desktop application and on mobile.
Uphold also offers a debit card option, where you can pay for goods and services using any asset in your portfolio – and earn cashback as well as crypto on your purchases.
Uphold is a fast exchange for trading cryptocurrencies and other assets, and it is simple to use.
There are no commissions charged for any transaction, and there are no account fees – but the costs are built into the spread.
For high liquidity cryptocurrencies, the spread is between 0.8-1.2%, although higher for low liquidity assets.
Binance is a cryptocurrency exchange for more experienced users that want to trade mostly cryptocurrency pairs.
It operates an exchange based around its native currency (BNB) and offers high liquidity, supporting 1.4 million transactions per second.
There is limited availability of the platform in the US, and the interface is not as straightforward as other offerings.
It does have a good education section; more confident beginners can start here.
Countries – Widely available in Europe and Asia, but has limited availability in the US
Fees – Maker/Taker: 0.05%–0.1% depending on volume
Number of currencies – 100+
Security – 2FA (SMS and Google Authenticator), YubiKey (Universal 2nd Factor)
Ease of use – Savvy beginners will be ok, but it is more for the experienced trader
Kraken was founded in 2011 in San Francisco. It is one of the largest centralized exchanges and a partner in the first cryptocurrency bank.
Kraken deals with a large array of altcoins, as well as offering deposits in fiat currency, such as US dollars, euros, pounds and Canadian dollars.
Kraken is beginner-friendly, with a great selection of educational resources available.
Countries – US/Japan/Canada/Europe
Fees – Maker/Taker fees:** 0%–2.6% depending on volume; $0 withdrawal fee; 3.75% + $0.25 card deposit fee
Number of currencies – 50+ as well as fiat currency
Security – 2FA (SMS and Google Authenticator, Masterkey and Global Settings Lock; never been hacked
Ease of use – Interface is simple and user-friendly, but there isn't much real-time customer support. Guides and education offers are great
CoinMama was founded in 2013 and supports 2.4 million customers in 188 countries.
The CoinMama exchange operates slightly differently as all users are buying and selling cryptocurrency from the CoinMama reserves. Making the exchange the other side of the transaction.
It is good for beginners who want to trade fiat currency for cryptocurrency (or the other way round) and also trade between crypto types without the need for other users.
The flexible payment options even include Apple Pay.
Countries – Not available in New York or Hawaii, but other states are allowed; available globally (may need third party access depending on local regulations)
Fees – Taker up to 3.9%, Maker up to 0.90%; 5% charge for deposits made by credit or debit card
Number of currencies – 10
Security – Website and transactions are fully encrypted, and although CoinMama was the victim of a hack in 2019, little was lost; CoinMama does not offer any custody or storage service for cryptocurrency
Ease of use – Straightforward and easy to use; great for beginners or those who are looking for simple currency exchange.
Gemini was established in 2014 by Cameron and Tyler Winklevoss. It is based in New York, and Gemini is one of the very few exchanges allowed to operate in that state.
Security is the first consideration of this exchange, and any $dollars held are FDIC insured, while cryptocurrency is held in secure offsite cold storage, rather than on the servers.
Gemini also allows account holders to purchase products online from participating retailers directly from their digital wallets.
Countries – All US states except Hawaii; Canada/Hong Kong/Singapore/South Korea/UK
Fees – $0.99–$2.99 depending on value, 0.50% convenience fee
Number of currencies – 20+
Security – 2FA, Hardware security keys, ISO 27001 certified
Ease of use – User-friendly interface, straightforward system
Crypto.com was created as a place to buy, sell and trade cryptocurrency, and is a decentralised exchange where users can exchange fiat or cryptocurrency for more than 100 of the most popular altcoins.
Crypto.com has more than 10 million users and provides services in 90+ countries globally. For security, 100% of user crypto is kept in cold storage, while the hot wallets that are used to ensure fast transaction speeds contain corporate funds.
All fiat currency is held in regulated custodian bank accounts, and there are strict security protocols around access to wallets based on the principle of least privilege.
You can deposit 20+ fiat currencies using a credit or debit card, as well as through bank transfer, and through the app you can buy cryptocurrency at the true cost (with a commission).
The Crypto.com offering includes a VISA card with the potential to earn up to 8% in CRO (The Crypto.com currency), a Pay application that lets you use your cryptocurrency balance to make payments online where accepted, an instant loan based on your cryptocurrency balance with no late fees and instant sending of crypto to other app users with no fees.
With the Crypto.com app, you can earn up to 8.5 % pa for staking crypto, and up to 14% if you stake stablecoins (which are designed to offer price stability because they are aligned with an asset).
The Crypto.com wallet that is available through the app can store up to 100 cryptocurrencies and is completely user-managed, so each app user has complete control of all keys.
This is what is known as a DeFi wallet, and this offers a full suite of DeFi services. You can import an existing wallet into the Crypto.com DeFi wallet and create a 12/18/24 word recovery phrase for extra security and peace of mind (in case you lose your key).
When you send crypto from the DeFi wallet, you can decide the speed you want it to be sent, and the relevant network charge for use. You can earn up to 5% in CRO rewards for holding a CRO balance in your wallet.
Adding the DeFi wallet to the app then gives the user access to a diverse range of financial services, including crypto purchases and DeFi token exchanges.
Founded in 2015 by Alternative IRA Services, a Bitcoin IRA is an all-in-one platform for trading BTC from your IRA.
You can move your Roth, SEP or Traditional IRA into the Bitcoin IRA, as well as your current 401k (as long as you are 59.5+ years old or no longer with the employer that funds it).
The minimum deposit for a standard account is $3,000; however, you can open a Saver IRA with $100.
Countries – 50+ supported
Fees – 1.50%–12.50% platform fees, 1% maker, 5% taker; annual custodial fee $240, withdrawal fee $75
Number of currencies – Six
Security – BitGo Trust (the largest processor of chain bitcoin transactions); all assets insured up to $100 million; crypto stored offline in 100% cold storage
Ease of use – Full-service product, everything is taken care of including trades, etc; simple and effective alternative retirement fund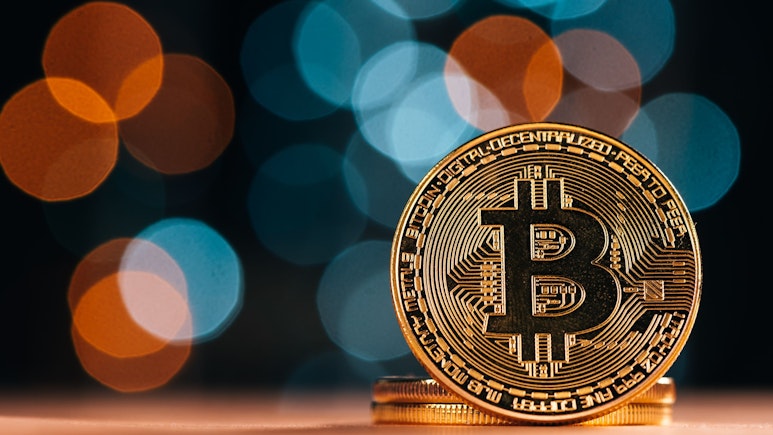 The 10 Best Cryptocurrency Exchanges
What Is a Cryptocurrency Exchange?
A cryptocurrency exchange is a website or platform that can be used to buy, sell and exchange cryptocurrency with traditional currencies, such as the US dollar, and with other digital currencies.
Essentially, they are trading platforms that connect buyers and sellers of cryptocurrency.
There are more than 4,000 digital currencies available, and exchanges exist to meet the need for infrastructure to allow for their trade.
Most cryptocurrency exchanges operate like a traditional broker, allowing users to buy digital currency using their credit card or bank account.
Some exchanges act as middlemen connecting the buyers and sellers, whereas others allow for direct peer-to-peer buying and selling.
Some act as the seller and buyer. Therefore, users deal directly with the exchange to purchase.
Exchanges are used by beginner investors who are looking to create a digital currency portfolio, as well as professional traders.
The exchanges themselves differ in what they offer to their customers, as well as their level of support. Some make it quite simple to trade in cryptocurrency, while others are more suited to traders who know what they are doing.
Centralized and Decentralized Exchanges
Cryptocurrency, like bitcoin, is a decentralized currency.
Therefore, there is no central bank or location that holds the funds. It is created and stored on numerous computer networks.
The value of an altcoin (another term for digital currency) changes according to the market and is not tied to a commodity or a government, unlike most fiat (traditional) currency.
There are two types of exchanges available for trading in cryptocurrency:
Centralized exchanges
Decentralized exchanges
Centralized Exchanges
Centralized exchanges are managed by private companies and usually offer more active trading, with higher trading volume and better liquidities.
They are usually more regulated, and users must have their identities verified to trade thanks to Know Your Customer legislation.
Centralized servers are more vulnerable to hackers, leading to downtime and possible loss of personal information.
Coinbase, Gemini and Kraken are all examples of a centralized exchange.
Decentralized Exchanges
Decentralized exchanges, however, do not allow for much regulation, making them arguably safer from hacking attempts.
Users do not have to identify themselves to make trades, and they often do not allow deposits of fiat currency.
Similar to the digital currency itself, decentralized exchanges operate through a network of computers. Therefore, it cannot be attacked directly despite the possession of a company headquarters.
Bisq and BitMEX are good examples of a decentralized exchange.
Why Should You Use a Cryptocurrency Exchange?
If you are interested in investing in cryptocurrency, then the appropriate exchange will allow you to expand your portfolio.
Cryptocurrency exchanges allow users to convert fiat currency into altcoins (for a percentage fee) and connect buyers and sellers to trade.
Once you have bought your chosen cryptocurrency, you can invest it in other trading instruments on some exchanges, use it as a savings pot to gather interest or sell it back on the exchange to make more money.
Some exchanges allow purchases of products online directly from a digital wallet too.
How to Choose a Good Exchange
Bitcoin and other digital currencies have grown tremendously over the last few years.
A lack of regulation for the industry and education for those interested in investing can make it difficult to judge whether an exchange is legitimate.
There are a few things to look out for to help you decide which one to choose, whether as a novice investor or a full-time trader:
Fees
The exchange needs to make money to provide the service, so there are fees involved for both buyers and sellers of cryptocurrency.
These are usually built into the buy/sell price of the trade and presented as a percentage of the final price.
Transaction fees might be the same for both the buyer (known as the taker) and the seller (known as the maker); however, it is often cheaper to be a maker than a taker.
Currency conversion fees might also be charged by the exchange.
If the base fiat currency of the exchange is different from the one you are depositing, it will require converting. That will incur a charge, usually a percentage of the deposit amount.
In some cases, there might be a deposit fee, especially if you are depositing from a credit card where there is a risk of a charge reversal.
You might also have to pay a withdrawal fee.
If you are using your digital currency to trade on commodities or forex, etc., other fees may apply.
The amount and type of fees charged by the exchanges can vary substantially. That should be one of the first things that you consider when looking at different cryptocurrency exchanges.
Security and Safety
Although there is a distinct lack of coherent regulation in cryptocurrency as a whole, exchanges need to ensure that all users are safe to trade. That means that their security measures protect the currency and the private information of the user.
For the decentralized exchanges, that is usually helped by not having a specific point of control; therefore, it is less vulnerable.
Look out for Amazon Web Services (AWS), Two-Factor Authorization (2FA) and complex captchas for logging into accounts, as well as robust identity verification.
Assess to the overall security of the exchange can be granted by considering its track record.
For example, has it suffered an attack or lost sensitive data in the past?
Reputation and popular opinion is another good way to assess the care your chosen exchange takes with customer data.
Range of Currencies
With so many altcoins available, a good exchange will allow you to buy, sell and trade with more than just bitcoin.
It might also be important that it deals in fiat currency, particularly if you want to withdraw in US dollars or euros.
Generally, the more currencies that are available, the more flexible your investments can be.
Is it Legal in Your Location?
Digital currency is designed to be borderless; however, the lack of regulation does mean that it might not be legal to buy, sell or trade cryptocurrency in your location.
It is a volatile market and without proper licensing and certifications, not all states, territories and countries have exchanges available.
For example, New York has strict laws around blockchain and cryptocurrency. Therefore, there are very few exchanges available to residents there.
Ease of Use
The interface between you as the user and the exchange is important to look at when making your decision, especially if you are new to cryptocurrency.
In most cases, centralized exchanges tend to be the most user-friendly and offer the best customer support.
However, if you are a more seasoned crypto trader, you might not need an overly simple interface to get the most out of your investments.
Payment Methods
Exchanges need you to deposit funds to begin trading, and there are various methods available for this.
Bank transfers and wire transfers are often the cheapest way to deposit, attracting fewer fees than the riskier credit card deposits.
However, you can also find exchanges that are willing to allow a deposit from PayPal and Apple Pay.
Some exchanges allow direct deposits of bitcoin (BTC) to open an account and will only allow withdrawals in BTC too.
The deposit methods will also have different hold periods and time frames for the funds to be available. A free deposit from a wire transfer might take five days to clear.
However, a credit card deposit will be immediate.
Final Thoughts
Cryptocurrency is a developing market, and you can choose the way you want to diversify your portfolio through investment in digital currencies.
Choosing the appropriate cryptocurrency exchange for you is a decision that should be made with consideration for the level you want to invest. Consider how much it will cost, what you can get from it and the simplicity of use.
For beginners, it is worth considering a platform that offers good customer service, secure access and a simple user interface when you are starting.
You can always scale up and graduate to the more in-depth and advanced exchanges as you develop and gain experience.
Any investment into cryptocurrency is a financial risk, like an investment into other trading instruments. Therefore, ensure you are choosing the appropriate exchange.
WikiJob does not provide tax, investment or financial services and advice. The information is being presented without consideration of the investment objectives, risk tolerance or financial circumstances of any specific investor and might not be suitable for all investors. Past performance is not indicative of future results. Investing involves risk including the possible loss of principal.
---