Top 10 MetaTrader 4 (MT4) Brokers in the UK
All products and services featured are independently selected by WikiJob. When you make a purchase through links on this page, we may earn a commission.
Pepperstone - Free MT4 Account
What Is MetaTrader 4?
MetaTrader is a popular online trading platform offering flexible trading systems including forex, CFDs, commodities and stocks.
When you are considering the best forex broker for beginners in the UK, choosing a popular trading platform makes it easier to access the markets.
Designed by MetaQuotes in 2005, MetaTrader 4 (MT4) offers a simple user interface combined with advanced technical analysis that is most often associated with forex trading.
MetaTrader 4 remains popular as it is straightforward to use – even for beginners – and allows a high level of customisation including third-party scripts and expert advisors.
MetaQuotes created a proprietary scripting language (MQL4/5) which is used to help support algorithmic trading – the ability to automatically trade using predetermined parameters – as well as a standalone system that brokers can use to manually manage trades.
The multi-platform capabilities also allow users to work on PC, Mac, iPhone and Android.
MetaTrader 4 offers the highest security standards, including encrypted data exchanges between the client terminal and platform servers, and support of RSA digital signatures (a form of public-key cryptosystem).
MetaTrader 4 is considered the gold standard among trading platforms. Even though an updated version (MetaTrader 5) is now available, MT4 is the preference for both experienced and beginner traders.
Why Should I Use the MT4 Trading Platform?
The MT4 trading platform is perfect for beginners because of its multi-functional trading abilities and technologies that allow for additional services like expert advisors.
Alongside the technological ease of use, there are thousands of tutorials and lots of information available, including open-source software, making it simple for the beginner to get started in trading.
The platform's interface is easy to read and understand.
The main reason that MT4 is the perfect platform for the beginner trader is that almost every major forex broker provides it as part of their offering.
How Is MT4 Different to MT5?
MetaTrader 5 (MT5) is an updated version of the trading platform, so it may seem strange that it is less popular than MT4.
The differences introduced in MT5 are mainly aimed at more experienced traders who are interested in additional features.
MT4 is a 32-bit mono-threaded system, whereas MT5 is 64-bit multi-threaded and uses multiple servers for resource optimisation. A separate server for access, trade, history and backup makes MT5 more versatile.
MT5 allows traders to trade in both centralised and non-centralised markets like stocks and futures as well as forex, while MT4 does not. The embedded chat function could be useful for experienced traders to discuss strategy.
Having access to the history of trades means that backtesting becomes simpler. In MT5 you can see the real volume of lots that have been traded, rather than the number of changes (tick volume), and then you can download the tick history for backtesting.
Things to Consider When Choosing an MT4 Broker
Almost all brokers offer MetaTrader 4, so how do you choose the right one for you?
Although we have rounded up some of the best brokers below, your choice should be based on the specific benefits they can offer you.
There are a few things that should inform your decision:
Security
There are two security factors that you need to be sure of with your chosen broker:
Make sure they offer the right level of encryption and online security.
To protect your money, it is important that your chosen broker is regulated by agencies throughout the world. These might include the Financial Conduct Authority (FCA) in the UK, the Australian Securities and Investments Commission (ASIC) and the National Futures Association (NFA) in the US. Credible brokers will be regulated by one or more of these agencies.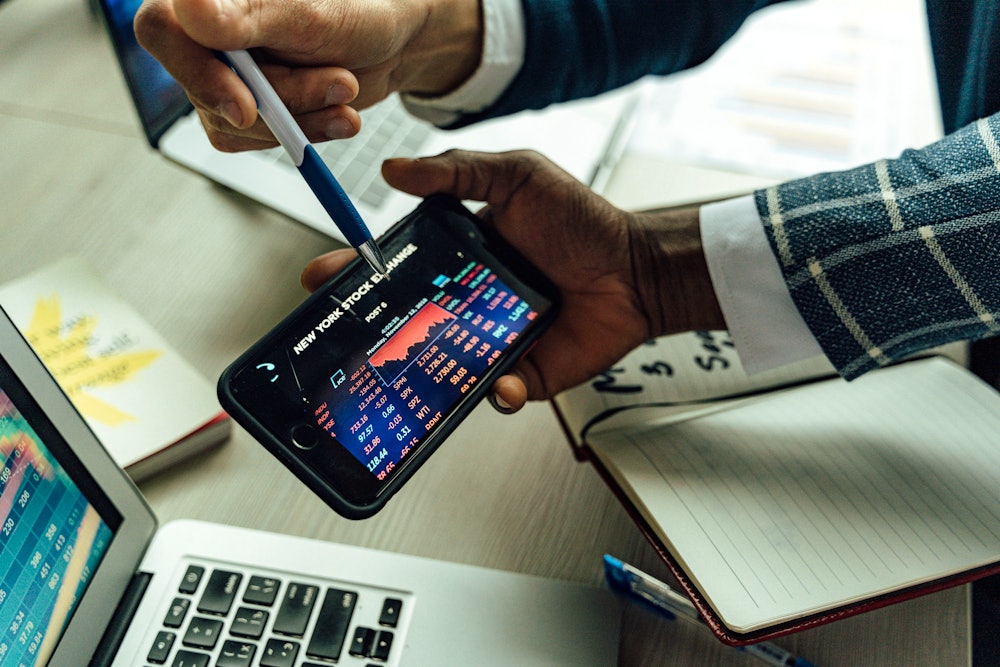 MetaTrader 4 (MT4) Brokers
Transaction Costs
Brokers need to make money from your business, and they do this in several ways:
Some charge commission
Some have a transaction cost
Others charge you for withdrawing
Although it might seem prudent to choose the cheapest, you may find that the low-cost options might be lacking in other departments like security or what solutions they can offer.
Try and find a broker with a good balance of costs and features.
Ease of Deposits and Withdrawals
When you are making trades, you want to be able to get money in and out of your account simply – and without crippling fees or wait times.
In some cases, there might be a long wait, a charge or a minimum balance for withdrawals, so it is always wise to check that the broker makes it easy for you to access your money.
The same goes for deposits – look for brokers that accept deposits in multiple ways (card, bank transfer, etc.) for ease.
Trading Platform
While MT4 is the perfect trading platform for beginner and expert traders alike, there are other platforms available, including proprietary platforms created by the brokers themselves.
The option to trade on other platforms as well as MT4 gives extra flexibility. Choose the one that best suits your needs.
Pepperstone - Top (MT4) Brokers in the UK
Demo Accounts and Learning Opportunities
For those new to trading, it's important to have access to educational material about making trades, terminology and what to expect.
Some brokers offer an extensive collection of educational materials like seminars, tutorials or how-to guides – and some even offer one-to-one tuition.
Pair education with a demo account to try out new methods without risking your capital, learning as you go.
Fast Execution
When making trades, you want to get the best price straight away. Any delay could be the difference between a winning trade – and a loss.
This can be mitigated by offering multi-platform options so that you can make trades wherever you are, or by offering a VPS (virtual private server) service for areas with a poor internet connection.
Customer Service
Even as an experienced trader, there will be times when you will need extra support. Finding a broker that offers excellent after-sales attention is important.
For the best experience, look for 24/5 customer service in both account and technical support issues. Some providers also offer multi-lingual support.
Top 10 MetaTrader Brokers
Minimum deposit: £0
Regulators: FCA, CySEC, BAFIN, ASIC, CMA, DSFA, SCB
Multi-platform: Yes
Pepperstone originated in Melbourne in 2010, and with offices around the world, it offers award-winning multi-lingual customer support 24/5.
Regulated in many countries, it segregates client funds in Tier 1 banks and supports more than 89,000 users.
With over 180 trading instruments across forex, indices, gold and US shares, beginners can get support thanks to Pepperstone's educational resources and tools.
Pros
Great customer service
Low trading fees
Free deposits and withdrawals
Cons
No investor protection outside the EU/UK
Basic news information
Limited trading streams
Minimum deposit: £100
Regulators: FCA, ASIC
Multi-platform: Yes
Plus500 claims to be the world's number one CFD broker. It offers tight spreads with no commission.
As a UK company with global offices, Plus500 is listed on the London Stock Exchange and has advanced tools (stop limit, stop loss and trading stop) as well as educational video guides.
Plus500 was founded in 2008 and deals with shares, forex, options, indices, ETFs, commodities and cryptocurrencies.
Pros
Easy to use
Simple account opening
Great customer support
Cons
Education is limited
Few research tools
Limited product range
Availability subject to regulations
76.4% of retail CFD accounts lose money
Minimum deposit: £0
Regulators: FCA, KNF, CySEC, IFSEC
Multi-platform: Yes
XTB claims to be one of the largest stock exchange-listed brokers in the world.
With more than 15 years of experience in trading, XTB offers exceptional customer support and education.
It offers multiple trading options, including forex, indices, commodities, stock, ETFs and CFDs, as well as for cryptocurrencies like bitcoin.
Pros
Low forex fees
Easy account opening
Free deposit and withdrawal
Cons
High CFD fees
Limited historical and fundamental data
Minimum deposit: £100
Regulators: ASIC, CySEC, FSA St Vincent and The Grenadines
Multi-platform: Yes
FP Markets is an Australian broker established in 2005. It offers low spreads and fast execution, thanks to superior VPS solutions for expert advisors, scalpers and auto trading.
It has 15 years of trading experience and competitive brokerage fees alongside personal account managers and 24/5 customer services.
Pros
Low fees
Quick account opening
Fast deposits
Demo account
Cons
Limited product portfolio
Outdated web and desktop platform
Minimum deposit: £5
Regulators: CySEC
Multi-platform: Yes
OctaFX aims to make trading accessible to everyone. Founded in 2011 with a head office in St Vincent and the Grenadines, there is no commission on deposits and a useful trading app.
Users can try new strategies on the risk-free practice account and enjoy multiple language support.
Pros
Popular – 30,000 users
Low minimum deposit
Demo account
Cons
No VPS
Lack of regulation
Not publicly traded
Minimum deposit: £1,000–£50,000 (depending on account type)
Regulators: FINMA, FCA
Multi-platform: Yes
Swissquote launched in 1996 to offer free access to prices for all securities traded on the Swiss stock exchange.
As the name suggests, Swissquote is based in Switzerland and is a premium service with offices around the world.
Swissquote offers trading options for forex, CFDs, stocks, funds, options and futures, with various account types depending on need and trading value.
Pros
Lots of markets
Strong background and security
No inactivity fees
Cons
High trading fees
Some tools are not free
Less educational tools than other brokers
Minimum deposit: £200
Regulators: ASIC, CySEC
Multi-platform: Yes
GO Markets was established in 2008 and is based in Australia. For traders, the competitive commission rates and no transaction fees are two of the biggest draws.
It is also popular due to low spreads, fast execution and the security of segregated client funds at Tier 1 banks.
Its highly rated multi-lingual support is offered 24/5, and it has over 350 trading instruments that can be used on a demo account before taking the strategy onto your live account.
Pros
No commission on standard accounts
High leverage in comparison to some other brokers
Trading and analysis tools
Cons
Only two account types
Only available in selected countries
Minimum deposit: £100
Regulators: FCA, SCB
Multi-platform: Yes
ActivTrades was established in 2001 and offers fully automated trades supported by funds protection and enhanced insurance.
ActivTrades has fast execution and no hidden fees with award-winning support in 14 languages alongside trading and decision-making tools and indicators.
The selection of trades that can be made in forex, commodities, indices, shares and EFTs are protected in segregated client accounts and users can trade on MT4 and ActivTrades' own platform.
Pros
Low trading fees
Good customer service
Good education
Free deposit and withdrawal
Cons
Smaller product portfolio
Higher minimum deposit
Only basic research tools
Minimum deposit: £10
Regulators: CySEC, FCA
Multi-platform: Yes
FXTM is a great broker for beginners and expert traders alike, thanks to its free trading education and market insights.
Over two million users take advantage of the fast execution and tight spreads on live accounts, and the opportunity to try new strategies on a demo account.
Available in 150 countries worldwide, FXTM offers multi-lingual customer service 24/5.
Pros
Great customer service
Great educational tools
Digital account opening
Cons
High fees
Withdrawal and inactivity fees
Limited portfolio
Minimum deposit: £100
Regulators: FCA
Multi-platform: Yes
Tickmill is one of the lowest cost brokers available. Established in 2014, Tickmill takes pride in ensuring that users know the costs upfront.
It has a multi-platform offering that claims to have no requotes, so you don't need to worry about slippage – the price you see is the price you get. It allows scalping and hedging with multi-lingual phone and email support.
Low spreads and high leverage make Tickmill a good option for those who aren't too concerned about multiple regulatory bodies.
Pros
Low fees
Fast and simple
Free withdrawals
Cons
No other trades other than forex and CFDs
Basic interface
Final Thoughts
MetaTrader 4 is the platform of choice for traders – whether you're just entering the world of forex or are an experienced trader.
The popular online trading platform still outperforms its successor (MT5) because it is simple and easy to use.
The highly customisable Windows-based application works well with third-party scripts and expert advisors to create a personalised algorithmic trading experience.
When it comes to choosing a broker that works on MetaTrader 4, the choice is more personal as so many brokers use the platform. When deciding on the right broker for you, consider how secure they are, how much it will cost to use them and how much the broker themselves can support you to become a better trader.
Looking into the security and regulation of the broker will give you confidence that they are trustworthy. You may be looking for a low-cost broker, but the cheapest may not be the most appropriate for your needs.
Choose the best broker for you to make the most of your trading experience on MetaTrader 4.
WikiJob does not provide tax, investment, or financial services and advice. The information is being presented without consideration of the investment objectives, risk tolerance, or financial circumstances of any specific investor and might not be suitable for all investors. Past performance is not indicative of future results. Investing involves risk including the possible loss of principal capital.