Analytical Thinking Skills
Analytical skills refer to the way that you interpret and assess information presented to you.
Analytical thinking involves understanding what information you have (or do not have) and using that information to problem-solve, make decisions and do your job accurately.
Employers are increasingly looking to hire employees who can show that they have strong analytical skills.
That is because those who can be analytical can often be far more productive and capable.
They can work out what problems or issues need to be solved and use their analytical thinking capabilities to find creative solutions.
Analytical and critical thinking skills do not align with one singular profession. Instead, they are a valuable transferrable skill employees can use across various sectors and job roles.
This versatility is why employers are keen to find recruits who can demonstrate their analytical skills at interview and through their cover letters and resumes.
Can You Learn Analytical Skills?
Analytical skills may not be something that you inherently have. Instead, it is a skill set that is learned through time and experience.
As you progress through school or within work experience situations, you'll likely be placed into situations where you'll begin to develop analytical thinking skills.
Of course, some personality types will be more attuned to their analytical nature than others.
That does not mean that you cannot learn ways to improve your analytical skills, however.
Throughout this article, we'll explore what the different types of analytical skills are.
We will explain why they are so important and provide insights into how you can highlight these skills in your next job application.
Pass the Analitical Reasoning with JobTestPrep
How Do Employers Test for Analytical Thinking Skills?
Analytical thinking skills are increasingly important to employers.
It is why many large brands are now turning to pre-interview assessments and personality tests to assess your ability to think analytically as part of their hiring criteria.
You may find that you are asked to participate in a series of tests during the recruitment process.
Employers may ask you to complete a series of challenges to see how you react to different scenarios or situations.
They will look to find out how you approach a challenge and use your analytical skills to come to a resolution.
By doing this, they can accurately predict how you will perform within the workplace.
Alternatively, they may ask you a series of questions within an interview to encourage you to talk about your problem-solving capabilities and how you approach challenges analytically.
These questions often arise during a competency-based job interview.
What Are the Different Types of Analytical Skills?
As an umbrella term, the phrase 'analytical skills' can mean many different things.
Many of us may be unaware that we have these skills because we may not consider ourselves that way.
To add to the complexity, analytical skills can be considered a hard skill (something specific to the ability to do a particular job) and a softer, more personable skill.
It's no wonder that many of us may be unaware of whether we have analytical skills or not.
Here are five critical skills closely aligned with analytical thinking:
Critical Thinking
Employers need to work with those who are strong critical thinkers.
These people can look at the information presented to them and question whether they have been given the correct information.
They'll think about what information they need and consider any evidence of unconscious bias or the broader picture to make an informed decision.
The ability to think critically is crucial for those who are involved in decision-making roles (such as managers) or need to find solutions to work-placed issues (such as human resources).
Take a Critical Thinking Test with JobTestPrep
Creativity
If you are a creative thinker, you can identify new solutions and spot potential areas of business growth.
Those who can think laterally and creatively are often best placed to find new ways to succeed because they are not blinkered by their perspective.
Communication
In the workplace, communication is about sharing information with relevant individuals clearly and concisely.
Communication skills are aligned with analytical skills because when communication is improved, there are clear links to increased productivity and success.
Employers are more aware of what needs to be done and why.
Research
Employers may consider your research skills a complex, technical skill (especially when working in a research-led profession) as well as a softer, more personable skill.
Research skills are about knowing what information you already have and identifying what information you still need to find to make informed decisions.
Data Analysis
Many business decisions are made due to the wealth of big data available to us.
Suppose you can interpret and understand data analysis and use that information to make decisions.
In that case, you show verifiable proof of your analytical skills.
20 Analytical Thinking Skills You Need in 2021
The term 'analytical skills' is a broad, all-encompassing term covering many skills.
Here are 20 different analytical skills that you might want to include in your cover letter or resume.
To help you, we've separated these analytical skills into the five broad areas that we've just discussed.
Analytical Skills That Align With Critical Thinking
Every decision you make within the workplace needs to be justified. Therefore, it would be best to think critically about every piece of information you have been given to feel confident that you are making the right decision.
2. Deductive Reasoning
This form of logical thinking allows you to consider a problem and help you to reach a specific conclusion.
Deductive reasoning is highly sought-after in the workplace because it begins with broad observations then encourages logical and critical thinking to justify your work-related decisions.
3. Inductive Reasoning
Similarly, inductive reasoning allows you to take specific conclusions and use your analytical and critical thinking capabilities to examine the bigger picture.
This is important in the workplace because understanding why a customer or colleague is behaving in a certain way could help you identify ways to improve.
4. Prioritization Skills
One of the best skills you can have is knowing how to prioritize your workload.
This can be about creating a work plan or writing an effective to-do list.
It's an essential analytical skill because it helps you to understand what pressing tasks need completing.
5. Reorganizing
Can you reorganize your workload (or that of your team) to ensure that the priorities are done first?
Thinking analytically about who can take on new tasks or help individuals prioritize their work can be crucial to ensuring that a business remains productive and efficient.
6. Troubleshooting Skills
Can you identify the root cause of any issues that you may be having at work?
Troubleshooting skills are aligned with critical thinking because they involve thinking through the different elements that might contribute to a problem, and identifying ways to overcome these issues and implementing proactive solutions.
Analytical Skills That Align With Creativity
7. Evaluation Skills
Evaluation skills might involve identifing what is working well in a project and also where improvements can be made.
If you have strong evaluation skills, you can think carefully about success areas and use tools such as a SWOT analysis to identify how to improve your work performance.
You may want to use your evaluation skills on a specific campaign or project that you have worked on, or you could use it as a self-reflective technique to assess your performance.
8. Restructuring
If you need to restructure your team, can you think creatively about maximizing your team members' skills?
Can you ensure that everyone can work to the best of their ability while also considering individual character traits and finding a way to collaborate seamlessly?
9. Strategic Planning Skills
Creative thinking plays a huge role in strategic planning. You need to visualize what you want to do and where you see your business going.
Those who can evidence great strategic planning skills may find themselves far more employable.
As an analytical skill, strategic planning is about looking ahead to the future and assessing potential areas for business growth.
10. Organization of Data
Can you organize data into a seamless workflow for others?
Do you know how to think creatively about how you can use the data available to think of new ways of working?
Those who can reuse and repurpose data to inform your decisions will be highly sought-after by employees.
Analytical Skills That Align With Communication
11. Active Listening
Can you show that you are paying attention to what said to you? Those who actively listen to others are more likely to understand what is being said and what they are being asked to do.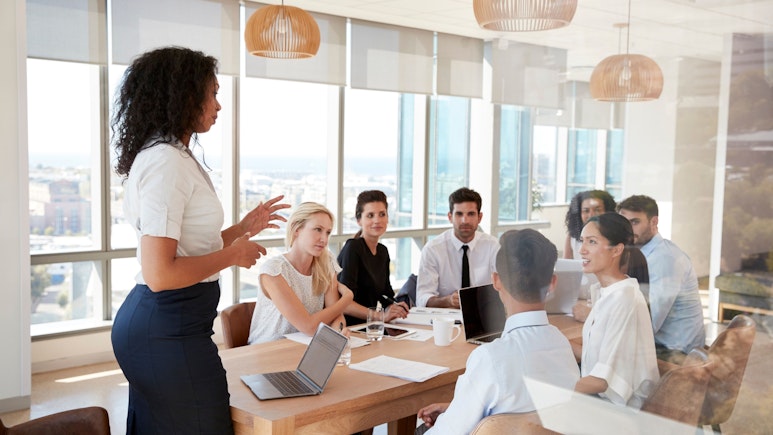 The Top Twenty Analytical Thinking Skills You Need in 2021
12. Reporting Skills
Reporting skills are aligned with great communication skills.
Good reporting is about writing reports that use a wealth of information and data analytics but also ensuring that they are written in a way that can be understood and interpreted correctly by others who may not have the same background understanding.
13. Objectivity
Can you remain objective, fair and unbiased when communicating with others?
Ensure you display objectivity in your working practices and demonstrate that you have taken steps to address any unconscious biases.
For example, a human resources manager would need to be accurate in their analytical approach to workplace issues and understand how to put personal feelings or emotions aside.
Analytical Skills That Align With Data Analysis
Can you demonstrate that you can think critically about the business?
This could be about spotting potential areas for business growth. Or it could be about interpreting volumes of data and using this information to predict trends or identify areas for improvement.
15. Industry Analysis
As well as looking internally at your own business, how often do you look at the wider industry to assess potential opportunities?
Do you look to what is considered best practice within your sector or explore ways to enhance efficiencies?
Understanding how to interpret your wider industry can be crucial if you want to show how you will make a tangible difference to your employer.
16. Interpretation of Data
Interpreting data is about using information correctly and understanding its importance.
You will need to be discerning to know which data can help you move forward, while also understanding when to focus on human instincts.
It's easy to get pulled into data insights, so a core analytical skill is knowing when you have enough information readily available to inform your decisions.
17. Financial Analysis
Can you understand how to manage your budgets and how to track your profit/loss?
Financial analysis skills involve knowing when you should be spending money to enhance productivity, and when and where you should be trying to make cost savings.
Financial analysis skills are crucial to know if projects are cost-effective and to provide return on investment.
Analytical Skills That Align With Research
18. Fact-Checking Skills
If you are using research to inform your decision-making skills or to help you with a specific task, you need to think analytically about whether that research is accurate or not.
Your fact-checking skills are crucial to analytical thinking because they ensure that any decisions are based on valid and up-to-date information.
19. Data Collection Skills
Do you know how to collect the correct data to help you to complete your work task?
Your data collection skills are closely aligned with your research because you need to know where to find the information you need.
20. Collection of Relevant Data
This goes hand-in-hand with data collection and fact-checking.
Suppose you are using research to inform your decisions. In that case, you need to think analytically about whether you are collecting the correct data.
How can you identify what information you need or, perhaps more crucially, don't need?
Once you have thought logically, you can move onto collecting that data and verifying its accuracy.
Show that you can think widely about what information you need, what information you don't need, why you need it and how you can use that information correctly.
How to Include Analytical Thinking Skills on Your Resume
When writing a resume, you should always refer to the job description.
You should pay close attention to the skills and qualities the job requires and ensure that your analytical skills align.
Where possible, try to use relevant keywords within your resume.
If the employer is recruiting for someone to help with strategic planning, ensure you reference that on your resume (rather than the broader creative thinking terminology).
This will ensure that it's immediately apparent that your resume matches the job description. This will also ensure it passes through applicant tracking systems.
You can list your analytical thinking skills in bullet point format within the skills section of your resume and cross-reference them in your cover letter.
Whether it is speculative or not, your cover letter should give you more opportunity to expand upon your analytical skills by describing specific examples of when you've effectively used those skills.
Quick Tips to Improve Your Analytical Thinking Skills
Now you will be aware of what analytical skills are, their broad characteristics and more specific skills.
We mentioned earlier that it is possible to learn analytical skills and use techniques to improve them.
Your analytical skills will be an evolving skill set that you will continue to develop throughout your career, so do not be concerned if you feel that your skills are lacking.
Here are some practical suggestions of how you can quickly and easily improve your analytical thinking skills:
Prepare for the Analytical Reasoning with JobTestPrep
Identify What Skills You Want to Develop
You should pay close attention to what specific analytical skills may be needed for your job role.
For example, suppose you're working in an administrative or secretarial role.
In that case, you should focus on prioritization or troubleshooting rather than financial analysis.
You could undertake a personal SWOT analysis to see your strengths and weaknesses and identify which specific skills you need to improve.
Find Professional Development Courses
There may be many opportunities to participate in further training and development to improve your skills.
Why not take a look at the variety of online course platforms that are freely available to help you learn new skills and capabilities?
Read as Much as Possible
Try to broaden your mind by reading as much as you can.
Your analytical skills are developed by reading different perspectives on a similar topic.
For example, you could read a news article in a tabloid-style newspaper and compare it to a broadsheet newspaper.
The different approaches to the same story will help you observe how different perspectives can change a narrative.
From here, you can start to engage analytical thinking to come to your own conclusion or view of that story.
Find Opportunities to Practice Your Analytical Skills
Employers are keen to work with those who use their initiative.
If possible, try to find ways that you can practice thinking analytically.
For example, you could lead new projects or community initiatives to practice these skills.
A good tip is always to ask yourself three questions:
What information do I need to know?
Why do I need to know that information?
How can I get that information?
These questions will form the basis of most analytical thought processes.
Ask as Many Questions as You Can
You could ask a mentor to help you, or you could speak to your line manager during your next performance review.
Try to ask colleagues what they are doing, and look to get advice and guidance from your professional network.
Final Thoughts
The phrase 'analytical skills' is a broad umbrella term that covers many different skills.
You likely have a significant number of analytical capabilities already.
Still, you may not have been consciously aware that this is what they are called.
This article should make it easier to see how analytical skills can be broken down into five distinct subgroups (creative thinking, critical thinking, communication, research and data analysis).
This should make it easier for you to identify which analytical skills you have and incorporate them successfully into your resume or cover letter.
---