Introduction to Pharmaceutical
The pharmaceutical industry deals with the research, development and production of medications. Subject to a variety of laws and regulations, during your career you could deal with generic or brand medications and be involved in a range of fields, from the patenting and testing of new medicines to marketing and sales. Given the importance of the pharmaceutical industry to modern society, it is an exciting and important sector for new graduates, combining good financial rewards with rewarding work of global importance.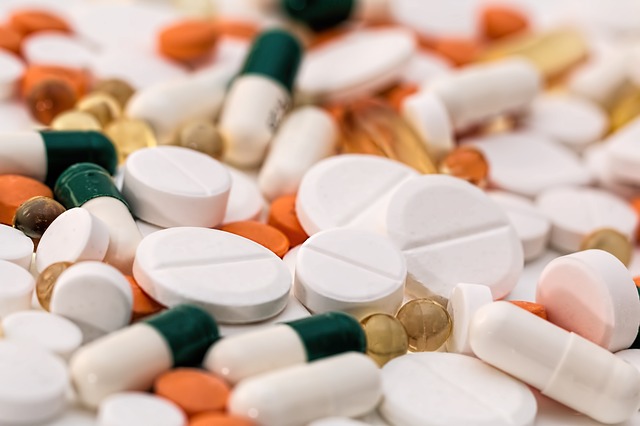 What roles are open to me?
There are a range of roles on offer within the pharmaceutical industry. Typical roles for new graduates include pharmaceutical sales or roles as research assistants - which will often involve administration and the planning of clinical trials. Other roles include:
Analytical Chemist
Clinical Research Assistant
Clinical Research Associate
Pharmacist
Pharmacologist
Research Scientist
Product/Process Development Scientist
Science Writer
Product Specialist
Pharmaceutical Sales
Major Companies
Major pharmaceutical companies include Pfizer, Roche, Johnson & Johnson, GlaxoSmithKline, AstraZeneca, Merck & Co., Takeda, Bayer, Novartis, Gilead Sciences and AbbVie.
What qualifications and skills do I need?
Graduates
If you're keen on pursuing a science-based role in pharmaceuticals, you'll need a specific degree in a related field such as chemistry, and may also need a doctorate, depending on the role. For a career in roles related to medicine, such as doctor, you'll require a specific medical degree. Other roles, such as sales and marketing, will require a good degree in any discipline, although sales and marketing-related roles (such as business studies), may be looked on favourably by some companies.
In addition to your degree, employers will look for a range of skills and attributes which vary depending on the role you're applying for. For example, a role in pharmaceutical sales will require confidence, the ability to work both alone and as part of a team, drive and ambition. Conversely, roles in research will require strong analytical and research skills, attention to detail and excellent presentation and communication skills.
Non-graduates
Although many roles do require specific degrees and training, it is possible to enter the industry with other qualifications including an NVQ (National Vocational Qualification) or QCF (Qualifications and Credit framework), or via an apprenticeship. As with graduate roles, you will need to showcase a range of skills and attributes in addition to any qualifications, the likes of which vary according to the role.
Training Opportunities
Depending on the role, you will receive continuous on-the-job training to make sure you stay abreast of developments and that your knowledge and technical skills remain up-to-date. This is especially important for science and medical-based pharmaceutical roles, but also applies to sales and product specialist roles.
Application Process
The application process varies according to the role and company you apply to, but it will follow some or all of the steps below:
Second interview - this may include a 'grandfather' interview, where you meet the hiring manager's manager
Offer
Average Salary
The average salary varies greatly depending on the role. For a clinical research associate or analytical chemist role you can expect a starting salary of £17,000 - £28,000 per year, depending on the company and location. As you gain experience, your salary will increase to £33,000 - £40,000, although those at a senior level can earn upwards of £60,000. In contrast, as a hospital pharmacist, you could expect to earn £26,041 - £34,876 as a starting salary for the NHS (National Health Service). With further training, this can increase to £31,072 - £40,964, while senior level positions, such as advanced pharmacist and team manager roles, can earn upwards of £81, 618.
Are there any downsides?
A career on the scientific or medical side of the pharmaceutical industry can be high-stress, given the importance of the work. You may also have to work long hours (particularly in the public sector) and evening, weekend and shift-work may be required. Roles in pharmaceutical sales and research can also be high pressure as they are target-driven, with performance-based bonuses. In the case of pharmaceutical sales, you'll also have to spend a lot of time forming effective working relationships and negotiating with busy (and sometimes unreceptive) GPs, medics and practice managers - which can be stressful.
Is it right for me?
A global industry, the pharmaceutical sector encompasses a wide range of roles, each with their own tasks, specialisations and requirements. Both personally and financially rewarding, particularly at senior levels, it could be a great choice for you if you're a science-minded individual, have a flair for sales and negotiation, and want to be involved in an industry that has the fight against disease at its heart. Visit our Pharmaceuticals forum to find out more.