How Many Times Should You Take the GMAT?
All products and services featured are independently selected by WikiJob. When you register or purchase through links on this page, we may earn a commission.
If you are applying for graduate management positions or you are hoping to join an MBA program through a business school, you will usually be expected to complete the Graduate Management Admission Test (or GMAT) as part of the admissions process.
Your GMAT score is a vital part of your application and every candidate will strive to achieve the best score they can. Your results are viewed as a reliable test to find out whether you have the academic potential to succeed in a graduate management study program.
The good news is that you can retake the GMAT if you are unhappy with your score. In this article, we discuss factors to consider before deciding to retake the exam and the process you will need to follow.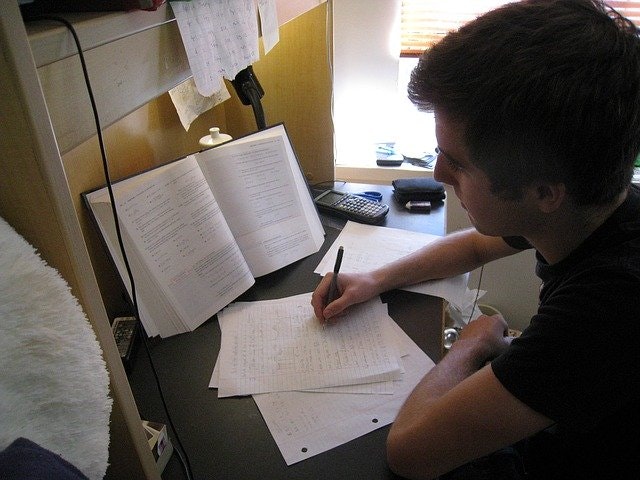 How Many Times Should You Take the GMAT?
Can You Retake the GMAT?
If you are unhappy with your GMAT test results, you will be permitted to either cancel your score or retake the test. You will need to wait a minimum of 16 days before retaking.
You can take the test up to five times within a rolling 12-month period. You may only take it a maximum of eight times during your lifetime.
When taking the GMAT test, you will be able to review your GMAT test score before deciding whether you wish to submit it to your chosen business school or whether you wish to cancel.
If you achieve a score that is above the average test result for your chosen learning provider, you may wish to submit it to them before attempting to improve your score by retaking the test.
How Many Times Should I Retake My GMAT?
Around 20% of GMAT tests are retakes, so it's not unusual for candidates to retake this test. In fact, many business schools will treat candidates who have chosen to retake the test favorably, as it shows a dedication and willingness to put in the effort to improve their performance.
Business schools will see every score from the last five years on your score report (except canceled scores), but the good news is that they will usually focus on your highest score.
In some cases, they might choose to look at the highest score within each section. It is a good idea to check the local policy adopted by the school(s) you are applying to.
Taking the test a second or third time may be beneficial, as you may feel more relaxed and prepared. But you should carefully consider whether a retake is worth the extra time and money.
The bottom line is, it doesn't matter how many times you take the GMAT test as long as you feel there is a benefit to doing it. If you feel you are unlikely to improve your score, or you don't think you will be able to put in enough study time, it is probably best not to retake.
Factors to Consider Before Deciding to Retake Your GMAT
Some things to think about before making your decision:
1. Your Initial Test Score
Test scores usually range between 200 and 800
Around 65% of test-takers achieve a score between 400 and 600
The average GMAT score is 561
27% of candidates achieve a score of over 650, while just 12% score 700 or above
Your score will include a percentile rank to show how your performance compared with that of other people taking the test.
It is a good idea to find out the average result for applicants to your chosen business school or learning provider before taking the test.
Many people who score below 600 will choose to retake the exam. According to the website mba.com, candidates scoring below 500 in their first attempt were more likely to see a significant improvement to their test score the next time they took the test (than candidates scoring over 500 in their first attempt).
Candidates with an initial score between 600 and 640 could expect to see a moderate improvement, whereas candidates scoring 700 or above were least likely to see any improvement.
If your initial test score is above the average score for people applying to your chosen learning provider, it is not usually necessary to retake it. However, some exceptions may apply, depending on your circumstances:
You are applying to study at a top-15 MBA provider and feel confident that you can improve your score by 20 points or more. In this scenario, achieving a higher score could provide you with a competitive edge during the selection process.

Your score for the Verbal section was low and you do not have any experience of working within an English-speaking environment. In these circumstances, settling for your first score may leave schools concerned about your ability to take part in the selection process for joining the program, or whether you will be able to add value to group discussions during learning sessions.

Your score for the Quantitative section was low and your education history shows that you did not perform well in quantitative learning topics during your school or college education – for example, calculus, statistics or economics. If this is the case, learning providers may be concerned as to whether you will be able to meet the demands of the MBA curriculum.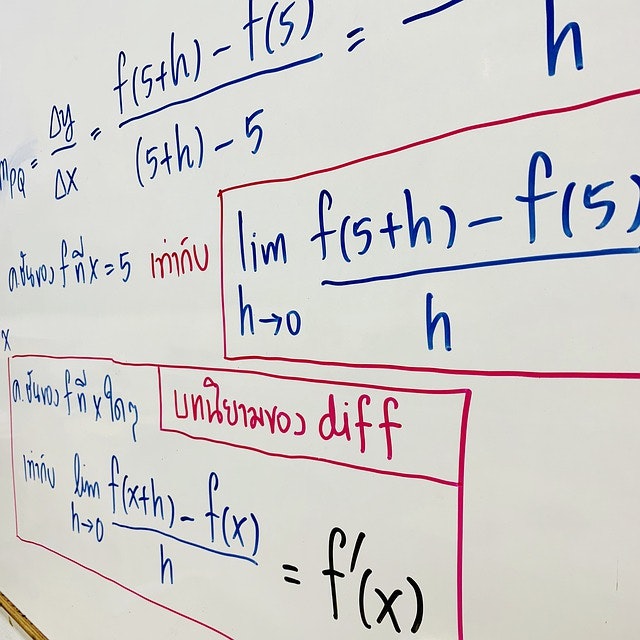 How Many Times Should You Take the GMAT?
2. Are You Likely to Improve Your Score If You Retake the Test?
If you retake the test for a second time and achieve the same score, you might be tempted to try again for a third time and see what happens.
Although business schools will admire that you are committed to investing time, money and effort into improving your score, unless you put the work into improving your performance, there is little benefit to achieving the same or a very similar score for a third time.
This will be viewed differently to taking the test three times and improving your score significantly each time.
There are a few scenarios where it is likely to be beneficial to retake the test. For example:
You were unable to complete a section in full during the first test, due to time management
You received a below-average score during your first test and have done better in previous practice tests
You did not perform well due to illness or personal issues on the day
You found the test process overwhelming or difficult and feel you would perform better now that you know what to expect
You have the time to continue studying and feel you could improve with a little more work
3. Do You Have Time to Retake the Test?
Taking the GMAT exam is time-consuming. The actual test itself takes 3.5 hours to complete, with two optional eight-minute rest breaks. This doesn't take into account the amount of time you will need to invest in preparing for the test.
If you have decided that you want to retake the GMAT, make sure that you put an effective strategy in place to improve your performance. Consider the deadline for retaking the test and decide whether you will be able to put in the extra study time.
Reconsider your learning resources and think about engaging the services of a personal tutor or business coach.
Consider whether you are struggling with the subject matter or the techniques and strategies needed to score highly in the test.
As outlined above, you will need to wait at least 16 days before re-attempting the test.
4. Can You Afford the Cost of Retaking the Test?
The basic cost to take the GMAT test is currently **250∗∗;thisapplieswhetheritisthefirsttimeyouaretakingitorifitisaretake.Ifyouwishtopurchaseanenhancedscorereport,thiswillcostanadditional30.
Canceling your score immediately after the test is free but you will also incur a charge of 25forcanceling∗∗afterthattimeor∗∗50 for reinstating old scores, so it's important to think about this before you take the test.
For more on the full costs of taking the GMAT test, see our comprehensive article. 
When Should I Cancel My Score?
Upon completing the GMAT test, you will be presented with an unofficial GMAT score. This will be broken down into sections: Quantitative, Verbal, Integrated Reasoning and total. You will have a limited time-frame of two minutes to decide whether you want to accept or cancel your score. 
This means that it is important to be prepared to make this decision before you sit the GMAT exam. Here are some tips to help you decide when to cancel your score:
Don't cancel your first attempt unless it is very low. If you receive a disappointing first score, you might be tempted to cancel, but it may be beneficial to leave the score in place for your next retake. This will show your chosen business schools how much you have improved. And, if you later decide not to retake, you will still be able to send your application.
Know your target score. During your preparation for the test, set yourself a realistic target score and, if you do not achieve this, consider canceling your score.
Research your chosen business school. Find out about the admission preferences and policies of the schools you plan to apply for – some will prefer to see the score you achieved in every GMAT sitting, whereas others will be happy to see your best overall score.
Even if you decide to accept your scores at the test center, you will still have the chance to cancel your score up to 72 hours following completion of the test. This can be actioned online; however, as mentioned above, there is a fee for cancellation outside of the test (and reinstatement) and it may take 24 hours for the system to be updated.
Canceling your score means that your results will not be shared with any of the schools you have chosen to apply to. At the test center, you will not receive a print-out of your unofficial scores and you will be unable to access your official score report.
Tips for Retaking the GMAT Test
Taking the test more than once won't harm your application. After all, showing that you are willing to persevere to achieve a better score will be a useful trait to succeed within the business sector.
Make sure you practice all sections of the test. Whilst it is certainly important to work hard on improving knowledge and skills within your areas of weakness, don't forget to refine your strengths as well.
The best way to prepare yourself for the GMAT test is to complete as many practice tests as you can. As well as increasing your familiarity with the types of questions you will need to answer, this will also help you to improve your time management skills.
Being able to work quickly and accurately is an important part of performing well in the GMAT test.
To achieve a good score in the GMAT test, you will need to have both stamina and pace. Try not to spend more than three minutes on each question. If you are not even close to answering the question at the end of the three minutes, choose an answer and move on to the next one.
Try not to dwell on your past scores or experiences. Although you might not have achieved the score you wanted in your previous tests, retaking means that you will be better prepared for success.
Final Thoughts
Preparing for and taking the GMAT test is time-consuming. It is also an expensive process, especially if you end up taking the test more than once. Therefore, you must invest the necessary time and energy to ensure you are adequately prepared to achieve your best score. 
Remember that taking your GMAT multiple times will not harm your application, as long as you are making solid improvements with each attempt.
When putting together your study timeline, it's worth ensuring that you have allocated the necessary time and finances to take the GMAT at least twice.
This should help to take away some of the pressure when taking the test for the first time – and, if you do find yourself having to take the test again, you will know exactly what to expect next time, which should help to ease any worries that you may have.
---