How Much Does the GMAT Cost?
All products and services featured are independently selected by WikiJob. When you register or purchase through links on this page, we may earn a commission.
If you're considering postgraduate study in the form of an MBA, you'll likely be required to sit the Graduate Management Admission Test (GMAT) as part of your application process.
Designed and administered by the Graduate Management Admission Council (GMAC), this computer-adaptive exam can be an expensive undertaking and there are several costs that should be considered in the planning stages.
This article looks at the various fees you can expect to pay and offers advice on how to keep your GMAT costs to a minimum.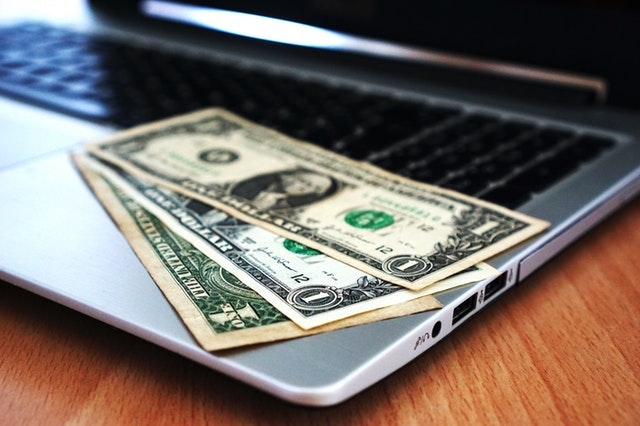 How Much Does the GMAT Cost?
How Much Does the GMAT Cost?
The main expense associated with the GMAT is the registration fee for sitting the exam itself. This must be paid in advance and currently stands at $250 for US candidates.
You can register for the GMAT online and pay with either a credit or debit card, with all major card types accepted. You can also register and pay over the phone; this comes with a service fee and each call made will incur an additional cost of $10.
Alternative payment methods include money orders, personal checks and cashier's checks, which can be sent by mail. If using this form of payment, you must ensure funds are drawn on a US bank and that your check arrives in enough time before your test date to allow for processing.
If sitting the GMAT outside of the US, it's important to note the recent changes made to the registration fees in European countries. In April 2019, GMAC applied an additional $35 to the GMAT cost in certain locations, taking the total to $285.
The changes also allow for fees to be paid in pounds sterling or Euros depending on the country:
Candidates sitting the GMAT in the UK will now pay £225
In countries where the Euro is the official currency, the GMAT cost is now €250
Candidates in European countries with their own official currencies will pay $285
The GMAT cost for countries outside of both the US and Europe remains $250
For non-US locations, you must also account for any local taxes that may be applicable.
What Other Costs Should I Consider?
As well as the cost of registration, there are several additional GMAT fees that candidates should be aware of, detailed below.
Costs to Cancel or Reschedule Your GMAT Exam
If you need to make changes to your exam date, you can do so for an additional fee. The amount you pay will depend on how far in advance the changes are made. GMAC calculate this on a three-tier system.
To reschedule your exam, the following fees apply:
60 days or more in advance: $50
Between 15 and 60 days in advance: $100
Between one and 14 days in advance: $150
If you choose to cancel your GMAT exam, you'll be given the following refund on your registration fee:
60 days or more in advance: $100
Between 15 and 60 days in advance: $75
Between one and 14 days in advance: $50
No changes are permitted within 24 hours of your exam time and candidates who fail to attend will not be refunded any of their GMAT registration fee.
Cancellation and rescheduling fees in Europe are charged in local currency. If taking your GMAT in a European location, check the specific pricing rules for your test center.
Costs to Send Your Score to Business Schools
Regardless of where you take your GMAT exam, you can appoint a maximum of five business schools to which your score will be sent free of charge.
Above this, $35 will be charged for each additional score report requested. Again, this cost will differ in Europe and you should check the rules relating to your test center location.
Costs for Cancelling or Reinstating Your Score
After completing your GMAT exam, you'll see an unofficial overview of your scores and will be given a limited time frame in which to decide whether to keep or cancel them.
If you choose to cancel your scores at this point, you won't be charged, but keep in mind that you'll need to pay the full $250 registration fee to take the test again.
On leaving the test center, you have 72 hours to cancel your scores at a cost of $25. If you change your mind and wish to reinstate a canceled score, you'll pay a fee of $50.
You may also request a rescore of your analytical writing assessment if you feel you have been unfairly marked. This will cost you $45.
GMAT Fee for an Enhanced Score Report
Candidates who wish to receive greater detail about their exam performance can order an Enhanced Score Report for a payment of $30.
Costs for GMAT Preparation
As well as the fees associated with the exam itself, you must consider the cost of solid preparation. This can vary greatly depending on your preferred method of learning and the approach you choose to take.
There are various official resources available for self-study, from textbooks and practice question packs costing around $30 to comprehensive study packages around $360.
If you prefer guided tuition, training providers such as Kaplan offer a range of courses, with prices starting at $800 for self-paced study to $2,500 for one-to-one tuition.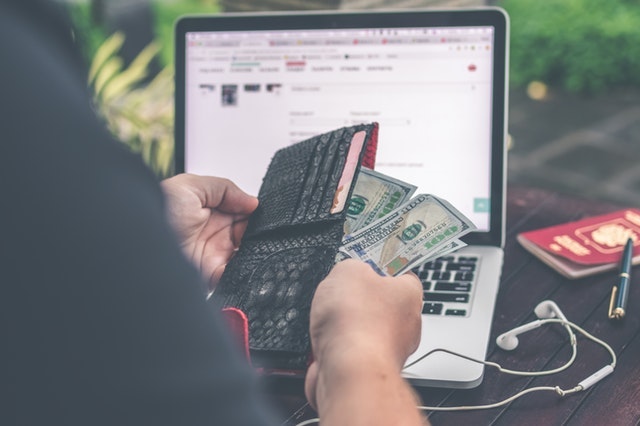 How Much Does the GMAT Cost?
How to Keep the Costs Down
Achieving a competitive score on your GMAT exam will increase your chances of being accepted to your business school of choice. Without proper planning, it can be an expensive process, particularly if you take the test more than once.
With that in mind, here are some key tips on how to keep your GMAT cost down.
Plan ahead when booking your test date to avoid any changes. Choose a test center location, date and time that you're confident your schedule will allow. Once booked, block it out in your diary with sufficient time either side so as not to make any overlapping commitments. Rescheduling and cancellation fees are easily avoidable with proper planning.
Make use of free and second-hand materials in your GMAT preparation. The costs associated with your study will undoubtedly be your biggest outlay, especially if opting for guided tuition. Purchasing second-hand GMAT prep books and accessing free study resources can help keep this expense down. That said, it's important not to compromise here. If you think you need professional support to reach your target score, then it's ultimately worth the cost.
Set specific target scores and stick to them. Knowing what you want or need to achieve before you sit the exam will eliminate indecision over whether to cancel or keep your scores. If you don't set yourself a specific goal, you could potentially add $75 to your GMAT cost unnecessarily.
Know where your applications are going in advance. As mentioned, you can send your GMAT scores to five schools free of charge, though you must list these on the day of your exam. If you choose to send reports after you've left the test center, you'll pay $35 for each one. That's $175 for five reports, so be prepared and make the most of what's included.
Check if you're eligible for a GMAT fee waiver. Whilst these are not given to individuals directly, GMAC does offer exam vouchers that allow business schools to cover part or all of the GMAT cost for those who would otherwise be unable to sit the exam. The schools themselves are responsible for the selection process, so check with your chosen institutions as to what's available, whether you qualify and how to go about submitting a GMAT fee waiver application.
Consider a GMAT gift voucher. It may not be the most exciting gift but if you're struggling to cover your GMAT cost you could ask a family member or friend to help by buying you a voucher. These are available in $50, $100 and $250 values, though they can only be used towards your registration fee.
Have a strong GMAT study plan in place. If you don't achieve your target score on your first go, you'll pay $250 each time you register to sit the exam again. The best way to avoid this is to give yourself every chance of success the first time around with a well-structured and comprehensive study program.
Final Thoughts
Taking the GMAT exam is, without a doubt, a costly process, but for those looking to gain entry into a good business school, it's also an unavoidable exercise.
To provide you with an example summary, if you were to take the test once, without any changes to your schedule or additional report requests, you'll pay $250 plus the cost of your study resources.
However, if you sat the exam twice, requested an enhanced score report in between to better assess areas for improvement and asked for an additional two score reports to be sent to schools, you'll be looking at an expense of $600 plus materials.
Ultimately, the best way to keep your GMAT cost down is to commit to the process with a clear study program. Avoid any unnecessary expenses by setting realistic target scores, planning your business school applications and scheduling your test date well in advance.
---