Contract to Hire: Definition, Advantages and Disadvantages
There's quite a lot to think about when deciding whether a contract to hire is the best route to take when recruiting.
Within this article, we discuss what a contract to hire means, the advantages and disadvantages to the employee and employer, and when it might be the best option.
What Is a Contract to Hire?
In simple terms, hiring somebody on a contract-to-hire basis involves the employer appointing someone (the 'contractor') to do a short-term job.
Usually, the purpose of a contract to hire is to allow both the employee and employer to test the waters to make sure that the job is suitable before committing to a full-time role.
It's very similar to 'temp to hire', in that the contract to hire outlines how long the contractor will work for the employer and what their responsibilities are.
Then, once the contract-to-hire period ends, the contractor and employer may seek to make the role a permanent, full-time position.
Under a contract-to-hire arrangement, the contractor is normally temporarily employed by a recruitment agency (an intermediary company) but is under contract to work for a specific company (the commissioning company).
So, technically, the contractor is not officially 'on the payroll' until they are offered full-time employment.
As you'd expect, there are some professions where contract-to-hire jobs are more prevalent than others.
Normally, this is for roles where one or more of the following apply:
The workload may fluctuate dramatically
There is a short-term need
A person's skills are difficult to identify from resumes and interviews alone
Although not an exhaustive list, here are a few jobs that frequently start as a contract-to-hire role:
Sales executive
Business development manager
Project manager
Designer
Health or social care professional (also known as temp-to-perm locum work)
Business administration assistant
In fact, the list of contract-to-hire jobs is quite long. The important thing to remember, though, is that when a person is hired on a temporary basis, there is normally an expectation of full-time employment at the end of the contract, as long as the job has gone well.
The exception to this might be if a job is seasonal or where the commissioning company needs additional capacity for a short amount of time – in this case, the role would be a temporary contract rather than a contract-to-hire position.
Most contract-to-hire jobs last between three months to a year, although in positions where there is a specific contract or project, the contract may span a couple of years. This is entirely dependent on the type of role and longevity of work.
Advantages and Disadvantages of Contract-to-Hire Jobs for Employees
As an employee, there are plenty of benefits to joining a company on a contract-to-hire basis, but there are a few potential drawbacks that you need to be aware of when deciding whether short-term work is for you.
Advantages of Taking a Contract-to-Hire Role
Fast-Track Your Experience
How many times have you applied for a full-time role, only to be told you do not have enough experience?
Well, taking a contract-to-hire position can give you the chance to build up the experience you need. In fact, many graduates may take temporary research or project-management roles as a way of gaining real-life commercial experience and adding to their resume.
Determine if a Role Is Right for You
As much as a contract-to-hire arrangement is a chance for the employer to try before they buy, it's also an opportunity for you to decide whether a role is right for you before committing to a full-time position.
Working on a trial basis, you can get a good feeling about whether the company will support you in your career ambitions. You may also find that there are specific aspects of the contract-to-hire role that you would prefer to specialize in.
Increase Your Employability
In any contract-to-hire job you take, you will learn new soft and hard skills.
Since the role usually fulfills a specific business need, you'll be handed a series of tasks to complete.
Very quickly, you'll be expected to get to grips with new systems, technologies and ways of working, which may require some additional training. As you refine your skills to focus on the tasks at hand, you can add your experience to your resume.
Broaden Your Professional Contacts
It can be tough breaking into a new sector or landing full-time employment.
You may not even be fully settled on what type of business you want to work for yet.
So, one of the attractions of being a contract-to-hire employee is having the opportunity to widen your professional network. The more contracts you have under your belt, the greater your employment opportunities.
Disadvantages of Working in a Contract-to-Hire Job
All the advantages sound great, so what are the potential downsides to working to a contract-to-hire agreement?
Lack of Full-Time Equivalent Benefits
This may not bother you if you are only looking to take a contract-to-hire job for a short amount of time.
However, it is something to think about as contract-to-hire employees do not have access to all the usual employment benefits such as healthcare cover, sick pay, paid leave, bonus schemes, pension contributions and more.
Even if you eventually join the commissioning company in a full-time role, the time you spent under contract will not count towards your entitled benefits. Your accrual of benefits will start on the first day of your permanent employment.
Less Job Security
Although it is often the aim of a contract-to-hire job to offer a full-time position at the end of the contract period, this does not always happen. Therefore, there is an element of unpredictability.
That's why it is a good idea to have a clear indication within your written agreement of the start and end date of your contract and the termination terms.
No Severance Packages
If your contract-to-hire job becomes redundant through no fault of your own, you will not be entitled to the same severance packages as an equivalent full-time member of staff.
You may also be the first person to be let go since you will be less expensive to compensate.
However, it's unlikely your contract to hire will end abruptly as most employers hiring on this basis are financially stable and know what their hiring needs are.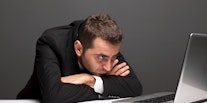 Contract to Hire: Definition, Advantages and Disadvantages
Advantages of Employing Someone on a Contract-to-Hire Basis
Extended Trial Period
If you are unsure whether a candidate is a good fit or perhaps the role is a brand new one, a contract-to-hire position can function as a type of extended trial period to avoid hiring errors.
Knowing that they're on a 'trial' period, the employee will also want to impress, leading to greater productivity.
Lower Cost to Hire
Although it's not always the case, contract-to-hire employees typically cost an employer less since the employer only pays the person for the time that they are in position.
There's also no upfront commitment to long-term employment, which can be an advantage if you're not 100% sure about your hire.
Plugging Skills Gaps
All companies will have skills gaps, so many engage in a contract to hire as a way of plugging skill shortfalls.
This can be particularly useful when a very specific role needs to be filled that requires expert knowledge.
Let's use the example of a marketing department. The marketing executive has a basic knowledge of graphic design, but they cannot create the wireframes for a new website and do not have the budget to outsource the project to a design agency.
Instead, they decide to hire a UX designer on a contract-to-hire basis to complete the project with a view to keeping them in post to maintain the website and work on other projects. In this scenario, it makes far better sense to bring in the right skills rather than training the marketing executive.
Resourcing Project Work
Some projects are just that – projects.
There is an endpoint for a set piece of work that quite often requires specialist skills. In that case, appointing someone on a contract-to-hire basis makes complete sense.
Let's take an example of a big software integration project.
Your internal IT team have an excellent working knowledge of your systems and IT networks, but they do not have the same awareness of the new software.
A project manager specializing in software integrations will have this knowledge, so it makes sense to hire them to oversee the project in a contract-to-hire job role.
Disadvantages of Employing Someone on a Contract-to-Hire Basis
Of course, the benefits must be weighed against the possible negatives of employing people on a contract-to-hire basis. So, what are the disadvantages?
Lack of Commitment Within In-Demand Sectors
If you operate in a sector where the demand for suitably qualified, experienced members of staff is high, appointing people to contract-to-hire positions is not without risk.
A contractor may well have their head turned by another employer part way through their contract and could feel less obliged to stay with you as the commissioning company.
Less Incentive to Perform
If there is a full-time employment opportunity at the end, or the contract-to-hire employee is working on a set project, it's unlikely they'll lack motivation.
However, you may find that the contractor may not be as motivated to perform their best in less-skilled jobs.
Ongoing Intermediary (Agency) Fees
Contract-to-hire agency fees are not cheap, and there's a good reason for this. They are the ones who take on the sourcing, administration, and even onboarding process.
This means that the hourly rate for a contract-to-hire employee may be higher than that of a permanent member of staff.
However, it all depends on how long you intend to hire the person for, what the intermediary's rates are and whether there's a 'finder's fee' if you decide to keep the person on as a full-time member of staff.
Frequently Asked Questions
There's quite a big difference between temporary workers and those working in contract-to-hire jobs.
Although both involve appointing people to perform a job on a temporary basis, there is one striking difference.
Temporary workers will never work more than one year, and their role will always have a specific expiry date. This is on the understanding that the employee will not be employed permanently at the end of their time at the company.
Contract-to-hire employees, on the other hand, while still brought in for a set amount of time, are hired because the company can see an ongoing need for them within their business.
They are usually offered a full-time position at the end of the contract term.
At this point, the employee moves from being employed by the intermediary company (staffing agency) to being employed by the commissioning company as a permanent employee.
A temporary worker will move to another temp position either in the same company or a new one.
Whenever a candidate takes a contract-to-hire job, they should always sign a written contract.
There are some very good reasons for doing so. Firstly, a contract-to-hire arrangement is written proof of your hire, working arrangements, role and pay.
If the manager who originally hired you leaves, you may end up working for someone new, perhaps in a different team, who may mistake your employment as more temporary than it is.
In this situation, having a written contract-to-hire agreement can be enormously helpful as it saves any confusion.
Within your written contract to hire, you should make sure that it is clear what your job role will entail, the hours you are expected to work and whom you will report to.
Most importantly, it needs to clearly state when your contract comes to an end and the process for agreeing ongoing full-time employment.
At the very least, a written contract-to-hire document should include:
Specific start and end dates
Clear guidelines on what happens at the end of your contract
How much time you are entitled to take off and whether it is paid or not
Your job description (with a list of tasks/activities you are expected to undertake)
Process for ending the contract early (notice periods to be given by both the employee and employer)
Any pre-agreed benefits (sometimes you can negotiate employee benefits to be included)
You will also need to make sure that all parties sign the contract and that you retain a copy for your records.
There are a few differences. It completely depends on what your contract-to-hire arrangements are.
Most often, contract-to-hire employees are paid by their employer (the intermediary staffing agency), who deducts the relevant taxes from their paycheck to send to the Internal Revenue Service.
Other times, you may be paid in full without taxes deducted. Therefore, as a contract-to-hire employee, you will need to pay Medicare and Social Security taxes as well as monies owed under the Federal Insurance Contributions Tax Act.
That's why many contract-to-hire employees who are paid directly tend to use an umbrella company to handle their pay and taxes on their behalf.
A full-time employee at a company does not have this same responsibility as they are taxed at source by their employer.
Some contract-to-hire jobs will be negotiable, others not. Usually, if a contract-to-hire job is advertised with 'salary and benefits depending on experience,' or words to that effect, you know the employer will be open to negotiation.
However, most roles are advertised at a fixed rate for a fixed amount of time.
If you have a clear opportunity to negotiate your salary, you will need to think carefully about your approach.
As a contractor, you should be realistic about what you can expect to be paid for your skill level and experience. It is worth doing some research of comparable contract-to-hire roles.
Try not to compare yourself to what a full-time employee would be paid, though, as it's not a realistic comparison.
You will also want to be dignified and justified in your request. So, make sure you prepare your reasoning ahead of time. Also, try not to think of the contract-to-hire job purely in salary terms. Consider every aspect of the job offer.
For example, the training and experience you will receive and the permanent job on offer at the end of your contract may well outweigh any temporary dip in income.
In filling contract-to-hire positions, the client (the commissioning company) asks a staffing agency (the intermediary company) to find and place the right candidates who are willing to work on a 'trial' basis before accepting a full-time position.
The staffing agency, otherwise known as a recruitment consultancy, will reach out to its own database of candidates and advertise externally (on relevant job boards) to attract suitable people.
As resumes are submitted for each contract-to-hire job, the staffing agency reviews them and puts forward a shortlist of candidates to the commissioning employer.
Since the roles are contract-to-hire jobs, the staffing agency takes great care to make sure that the candidate understands the nature of the position. This saves any confusion later in the process.
Once the commissioning employer has reviewed the shortlist of candidates and agreed on whom they would like to interview, the staffing agency arranges interviews and informs those who have been unsuccessful.
Next, the interviews take place, and from there, the final candidate selection is made. The staffing agency will inform the successful candidate, finalize their contract, agree on a start and end date, and answer any questions they may have.
The staffing agent will also thank the other interviewees and provide feedback if requested.
Final Thoughts
Whether you're the employer or the employee, a contract-to-hire arrangement is an opportunity to get to know each other.
After all, full-time employment is a big decision so if you can dip your toe in the water to see how a position could work, contract to hire is a great option.
Just remember to check in with each other, though – to make sure that the other party is happy and getting what they need from the role.
Having open communication channels will almost certainly lead to a successful contract-to-hire relationship.
---