Divisional Organizational Structure: Everything You Need to Know
What Is Divisional Organizational Structure?
Organizational structure describes how activities within a company or business are delegated, and how different roles, responsibilities and authority are managed by the organization to best serve the needs of the business.
The more efficient and suitable the organizational structure is for the business, the better it can operate.
There are several different ways in which an organization can be structured, each with its advantages and disadvantages.
Functional structure – Organized into different groups that perform different functions for the business, with specific roles and duties. This structure is great for small- to medium-sized businesses, but it can create an unhealthy level of competition for promotion.
Flat – Most commonly found in small companies with few employees, where there is little to no management. This is a cost-efficient structure but can confuse leadership.
Hierarchical – Typical of many small to medium, and even some large, businesses. It is formed by a well-defined separation between low-level employees, managers and directors. This is a simple structure, but it can lead to disparate work experiences and lower morale.
Flatarchy – A combination of flat and hierarchical structure. Usually seen in smaller businesses with limited staff and few managers, often just one. This structure is simple to administer but makes it difficult for a business to expand without strong leadership.
Matrix – Often found in entrepreneurial or start-up businesses. Teams report to two managers – one for product or service, and one as a functional manager. This leads to a more flexible workplace but can cause conflicting loyalties.
Divisional organizational structure is the name given to the way a business separates its activities. Often operating in parallel, each division has complete control of the business functions from sales and marketing, research, engineering, HR and accounting.
Decision-making at the divisional level means that quick reactions to local conditions protect the business as a whole, and a transparent accounting process and responsibility for the division helps the parent organization to see where performance is exceptional – and where it is not.
How Does a Divisional Organizational Structure Work?
Businesses that choose a divisional operational structure tend to have one or more similar characteristics, including:
Offering both business-to-customer and business-to-business services
Selling to a variety of demographics (age, gender etc.)
A large number of product lines
Operating in a global market with defined geographical boundaries
Major clients needing specific, individual attention
The way a business chooses to divide its activities usually falls under one of three boundaries:
Product
Larger companies and global conglomerates can offer a wide range of products but, more importantly, they can also offer a differing type of product. This might include companies like Hershey's, who are known for their chocolate bars but also sell popcorn and low-calorie snacks. Kit Kat and Reece's are two more examples.
Division on product type means that the research and development, production, sales and every other aspect of the business are focused on the specific type of product.
Customer
For businesses that operate in both the business-to-business and business-to-customer market, divisions based on customer needs is a good way to ensure that each customer gets the service and/or products that they need in the right way.
Customer divisions can also be based on specific demographics, with different business areas for the teen market or the over-50s, for example.
Geographical
For global businesses, a division based on geography often makes the most sense, as different countries or continents will have specific market needs that must be met.
Many large businesses operate a US division, a European division, and an Asia-Pacific, Africa and Middle East division – making use of the different consumer bases and best business practices.
In many cases, divisions are combined across products and locations, or customers and locations.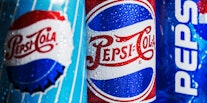 Divisional Organizational Structure: Everything You Need to Know
Examples of a Divisional Structure
McDonald's Corporation
As one of the best-known companies in the world, McDonald's is a geographically widespread business that has developed from a geographical divisional structure to a more performance-based structure.
McDonald's used to have three separate divisions: US; Europe; and Asia-Pacific, Middle East and Africa, but since 2015 the divisions are:
US
International lead markets (like Europe)
High-growth markets (like Asia)
Foundational markets (like Africa)
McDonald's also has a global hierarchy with corporate control, which sends directives and mandates to middle managers and into both company-owned restaurants and franchises around the world.
Part of the business is a function-based organization, which covers much of the corporate core business like HR and the supply chain.
PepsiCo
PepsiCo is a good example of divisional organizational structure based on both product and geography. PepsiCo operates as a parent company for several other brands, which makes it a great candidate for a successful divisional organizational structure.
As with many corporations of this size, there is a global hierarchy for top-down communications, monitoring and control.
The main business areas of PepsiCo are market divided:
PepsiCo Beverages North America
Frito-Lay North America
Quaker Foods North America
Latin America
Europe
Africa, Middle East, South Asia (AMESA)
Asia Pacific, Australia/New Zealand, China (APAC)
Again, corporate organization is functional – with divisions for HR, Talent Management, Legal and Operations.
BRITA
The well-known water brand is based in Germany but has divisions organized by both geography and product.
From their headquarters in Oxfordshire, BRITA UK has complete control of every aspect of the business in their geographical area. Marketing, communications, finance, HR, talent management and even production take place almost completely independently from the global business – with the same shared goals and visions.
BRITA UK has many of the same products as other locations, especially in Europe, but the way they are marketed, how they are packaged and priced, and the manufacturing processes are all managed in the division, along with the financial and accounting processes to make it happen.
In short, this divisional organizational structure operates under a global hierarchy but is almost completely independent in day-to-day operations.
Advantages of Divisional Organizational Structure
Accountability – The control of every aspect of the business as a division makes the performance more transparent. It is easy for the company leadership to see which divisions are doing well, and which are underperforming.

Teamwork – The staff in a division have to work together to yield results, which leads to greater morale and teamwork as the employees work toward a common goal. This improved company culture creates increased performance. In a division, individual achievement is linked to the success of the division, which encourages team members to strive for shared goals.

Efficiency – Communication within the division is easier, so each employee understands what the division needs. Decision-making at a local level can be based on external changes, resulting in fast reaction times and better outcomes for the division.

Better leadership – Divisions working together have more direct control and a simple hierarchy, so there is no confusion about who is in charge. While the overarching business makes all the big decisions, divisional managers make most of the decisions that directly affect the day-to-day working of employees in the division.

Increased performance – The internal focus on the success of the division is a simple way to ensure better performance. It also makes it easier for the business to recognize what works, and what does not, on a divisional scale. By working quickly and efficiently to deal with problems as they arise (in a way that is relevant to the division), performance increases and so does profitability.
Disadvantages of Divisional Organizational Structure
Silo mentality – With divisions operating autonomously, there can be a problem with feelings of 'us versus them' and what is known as the 'silo mentality', where a division focuses only on their business and almost forgets that they are part of a larger organization.

Lack of communication – Each division may not be aware of the goals, objectives and needs of other divisions, which can lead to costly problems regarding accounting, tax and duplication of work (and related costs). Lack of communication can also be a cause of interdivisional rivalries and bad feeling.

Costs – Divisional structure is a costly enterprise. This is partly due to losing out on economies of scale concerning manufacturing costs, where cheaper production is not available due to spread-out ordering and resources. Other additional costs include business consumables and raw supplies used in production.

Duplication of employees and functions – As each division tends to work in parallel, there will be duplication of functions and number of employees – for example, there will be a sales manager in the US division and the European division. This adds cost complications that make divisional organizational structures inefficient for smaller businesses.

Wandering focus – A risk of allowing decisions to be made on a local or divisional scale is that it could cause the focus to stray away from the global company values, views or needs. This means that strategies become inefficient because not every division will be following the same path or looking the right way.
Where Does a Divisional Organizational Structure Work?
Divisional organizational structures work best in larger corporations that operate on a global scale. These are large enough in terms of employees and products to absorb the costs of setting up divisions.
This type of organizational structure also suits a parent company that acts as an umbrella for smaller businesses and allows each business to operate independently but still under the auspices of the parent company – like PepsiCo and their different businesses.
This structure works best when divisions can communicate with each other, understand their position in the global organization, and have equal access to funding, research and other resources.
Final Thoughts
Divisional organizational structures can cause morale problems and a silo mentality if not managed correctly. However, with the right senior managers, executives and overarching company vision in place, these issues can be avoided.
This type of structure works best for large organizations with multiple areas of focus, including geography, product or market. It can be an efficient way for the global team to monitor performance at every level.
---