The Ultimate Guide to IBM Internships and IBM Extreme Blue: 2023 Update
Internships are an opportunity for you to network with new contacts, gain some valuable experience to add to your resume and discover if the work is right for you.
Companies around the world offer various internship positions. Some will use them as 'tasters' to see if their interns are suitable for a full-time position. Others see it as a way of giving back to younger generations, by offering them opportunities and a chance to share their knowledge.
One firm renowned for its highly competitive internship program is IBM – one of the world's largest global technology companies.
This article will explain what internship opportunities are available at IBM, how to apply for an IBM internship and how you can make the most of your IBM internship.

IBM Extreme Blue
What Are the IBM Internships Available?
Having a respected and globally recognized brand name such as IBM on your resume will help you to stand out from the crowd, so it's no wonder that people flock to the IBM website for a chance at an internship opportunity.
The company understands that to be the very best, it must hire the very best people. Therefore, an internship at IBM is a chance to work alongside some of the most skilled and highly qualified people in the world who are continuously driving innovation and transformations.
IBM's ethos is to encourage its employees to work to their full potential, break down barriers and push into new possibilities. They understand that interns often enter the workplace with new ideas and new perspectives that can challenge the way they work.
This means that an internship is a mutually beneficial process for both the intern and for IBM where both employer and employee can work together and learn from one another.
The results speak for themselves. IBM has proudly published some of the achievements of its 2021 cohort of interns on its website.
IBM takes its reputation for internships seriously, and across the globe it makes huge strides in supporting today's youth and helping them achieve their ambitions.
Unlike many firms where internships are only available in specific departments or locations, IBM has taken a wholly inclusive approach to its internship opportunities.
Each department has a wide range of options for interns in areas such as:
Consultancy
Data science
Design
Development
Enterprise operations
Finance
HR
Marketing and communications
Procurement
Product management
Sales
Strategy
Technical specialists
The firm offers internships in many different cities in the US. The company typically provides internships over the summer, and it welcomes applicants from undergraduates, postgraduates and those seeking entry-level positions.
In the UK, the firm offers a series of apprenticeships for school leavers and degree apprenticeships that allow apprentices to gain a degree while working full-time.
In addition, the company has a comprehensive undergraduate program that includes a 12-month placement for those who want to take a year working in industry between their second and third year of study. Further, it has graduate schemes available in consulting and technology.
What Is the IBM 12-Month Placement?
The length of your IBM internship may differ. Some may be as short as three months; others may last as long as a year.
The internship will depend on your location and your chosen department. But regardless of length, all interns are considered part of the IBM family. You'll have the opportunity to learn from some of the most talented people, and you will be recognized for the efforts that you make.
If you're in the UK and studying for a degree, you may wish to consider taking a year in the industry with a 12-month placement at IBM. These are extended internships that offer a competitive salary (starting at £18,000 pro-rata) along with a signing-on bonus.
These year-long placements are ideal for those who wish to graduate with theoretical knowledge and practical experience to highlight on their CV or resume.
Opportunities are available in subject areas such as:
Business and finance
Human resources
Technology
Marketing
Software development
Design
As an extended (and paid-for) work experience, successful applicants will benefit from extensive training and development along with a formal mentorship.
What's more, you will be treated like any other full-time employee and be given access to a wide range of company benefits.
How to Apply for a 12-Month Placement With IBM
The 12-month placements at IBM are only available to those in their penultimate year of an undergraduate degree, and you must be on track to achieve a 2:1 (or higher) in your chosen area of study.
IBM is keen for successful candidates to start their placement as quickly as possible; in fact, it aims for a mere four weeks between the online application and the assessment centre confirmation.
Due to the volume of interest in these positions, new opportunities are launched periodically throughout the academic year. These positions close as soon as applications reach the capacity.
Therefore, if this is something you wish to pursue, you should register your interest in an IBM 12-month placement to ensure you are kept up to date when positions open.
What Is the Application Process for a 12-Month Placement With IBM?
Candidates who apply for a 12-month placement with IBM will be expected to complete a five-step process as part of the application.
Step One
First, an online application requires your contact details and an up-to-date copy of your CV.
WikiJob has a selection of articles to help get your CV into top shape.
Step Two
This is followed by a twenty-minute Cognify Game-Based Test designed to measure your problem-solving skills and numerical reasoning.
You can learn more about Cognify tests here.
Step Three
After this, you will be provided with an application form that will take up to two hours to complete.
The application form will focus on competency-based questions as well as require a personal statement from you.
Step Four
If you pass this stage, you move onto the assessment centre part of the application.
You will spend half a day participating in group activities (focusing on logic and discussion skills).
You will also have a face-to-face job interview with a relevant IBM manager.
Step Five
The final part is a formal business interview with your prospective line manager.
This is your opportunity to show that you know what interests you, why you are suited to the role and what you can bring to the company.
The interview will only last an hour, and successful candidates will be offered a formal position within the company.
Make sure you dress well for your interview.
Use these WikiJob articles to prepare an answer for any interview question.
What About the IBM Extreme Blue Internship?
The IBM Extreme Blue Internship is a 12-week global internship program for business and technical students.
Students are expected to develop a solution to a challenge that IBM or a client faces and build this idea into a viable product during the program.
Working alongside IBM's technical professionals, students will create a business case and, at the end of the 12 weeks, pitch to IBM executives, partners and clients.
The IBM Extreme Blue Internship is globally recognized. Applicants can participate in over 50 Extreme Blue labs across ten countries, including Canada, China, France, Germany, India, Ireland, Netherlands, Romania, UK and the USA.
Extreme Blue is about learning how to collaborate with diverse teams and understanding how innovation works.
Applicants need to have technical capabilities, leadership skills and business acumen to succeed.
Over 10,000 applicants apply each year for the IBM Extreme Blue Internship, and only 2% are successful. Those who do find their way onto the program will benefit from 12 weeks of intense learning.
The program is so successful that 25 patents are filed by students who use the opportunity to develop new and exciting products each year.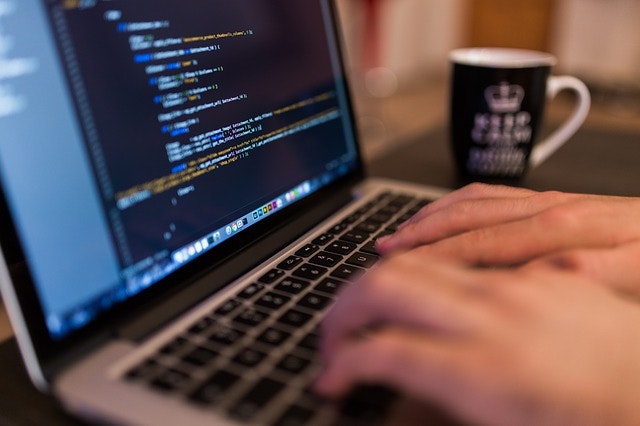 IBM Extreme Blue
What Does the Extreme Blue Internship Involve?
Each internship round has space for 16 students – 12 in technology roles and four in design roles. The cohort will be split into teams of four to complete the program.
Extreme Blue projects arise from different stages in IBM's product lifecycle. Depending on the nature of the project and the goals of the sponsors, students may be working on a solution that will be used as a proof of concept in the future or on an innovation that has the potential to go into product release in the next year.
Both scenarios provide valuable experience of crucial stages in the long-term product development timeline.
Product ideas will be showcased at the Extreme Blue Expo, held in one of seven European countries. This will be an all-expenses-paid trip and a great opportunity to gain experience pitching in front of a large audience.
Technology Role
Students on the technology internship will work with other technical interns and build on their existing IT skills to develop an IT-based solution to fulfil a brief supplied by a sponsoring client.
Interns will work with cutting-edge technologies alongside leading IT professionals to design, develop and test a new product.
In addition, they will gain experience of IBM, the IT industry and project management in a process that aims to demonstrate how IT can develop custom solutions that offer benefits for all.
Design Role
In the design role, students will work alongside their team members to design, develop and test a viable product before pitching it as a whole team.
The project has no constraints; those in the design internship are expected to push their team's creativity to develop the most innovative ideas.
Their role will focus on user experience and design a product that comprehensively meets the client's needs.
What Qualifications and Skills Is IBM Looking For?
At IBM, you will be working alongside and learning from some of the best people around. Therefore, naturally, the company is looking for some of the best candidates that stand out from the crowd.
Because each IBM internship is designed for different levels of expertise, it's important to look closely at the job description to identify which qualifications and skills you need.
For example, if you are applying for an undergraduate internship or placement, you need to be close to a 2:1 degree level. On the other hand, if you are applying for the Extreme Blue internship, you will need to be proficient in areas such as Javascript, C and Python and be able to use them to solve problems.
But IBM internships differ from other global corporations because it is less focused on academic qualifications and more concerned about your character traits.
The company wants staff who are excited and passionate. It understands that interns don't yet have all the skills required to succeed in these roles and hasn't lost sight of the fact that internships are where future generations begin their training.
When IBM is looking at candidates, it is looking for individuals who can adapt to changing circumstances. It wants people with:
How Do I Find Out About the Various IBM Internships and Decide Which Is Right for Me?
There's nothing more frustrating than learning about a fantastic-sounding internship or work experience placement before realizing that the deadline has already passed.
IBM periodically opens up its placement opportunities throughout the academic year, giving ample time to find out more about the schemes.
In addition, it allows applicants to register their interest in advance, giving them early notice of new openings.
Opportunities in the US can be found on the careers website – specifically under the entry-level/intern tab.
Opportunities in the UK can also be found online with a focus on school leavers or undergraduates.
You can also sign up for the IBM Talent Network. This dedicated forum led by IBM allows you to stay connected with different areas that match your interest.
If you are keen to work with IBM, you may wish to follow the company on its social media channels. IBM regularly posts updates on its social networks, including a career blog, Facebook, Twitter, LinkedIn, Youtube and Instagram.
Naturally, make sure your social media only contains material you want potential future employers to see before connecting. Sprucing up your LinkedIn profile could be a deciding factor in IBM deciding to take you on.
How to Apply for an IBM Internship
All applications take place via the IBM careers website. To apply for a specific position, use the search filter to find the internship you are looking for and start working your way through each step.
If you can't find a specific role you're looking for but still wish to send through a speculative cover letter and resume, you can do so via the Talent Network.
As explained above, applications will typically consist of online tests, a detailed application form, an assessment centre and a formal business interview.
The IBM website clarifies what to expect from each stage and you can use the articles published here at WikiJob to help you prepare.
Top Tips to Help You Succeed With Your IBM Internship Application
By now, you should know competition for each internship position is fierce. Because the company is inundated with applications, they can choose to select those they feel encompass their core values and bring something new to the table.
Step 1. Top Tip One – Core Competencies
As mentioned before, IBM isn't solely about academic qualifications and success. Instead, it wants to find those people who are passionate, committed and excited.
So, it would help if you looked closely at the core competencies the company is looking for, listed above in this article's qualifications and skills section.
Step 2. Top Tip Two – Shine Bright
To help you succeed, you need to be aware that most recruiters will take just six seconds to glance at your resume. Therefore, you need to pack a punch and stand out as quickly as possible.
IBM wants you to highlight your achievements immediately. This could be in a work-placed scenario or a school setting. Interviewers want to know what you have done that you are proud of and why.
They also want you to quantify your achievements. Remember, they don't have any background information about what you've worked on – so try to explain the size and scope of the projects, what immediate impact it had and whether there was a lasting legacy.
It's about helping them to understand 'this is what I've done, and this is why it was important'.
Don't forget to show examples of your work. If you're applying for a position that requires a portfolio of work, make sure you include a link for the recruiter to find out more about you.
Social media sites like LinkedIn are welcome, as are links to your online portfolio or even your own personal website.
The more you can demonstrate that you have the skills the company is looking for, the easier it will be for the recruiter to make an informed decision.
Step 3. Top Tip Three – Eye-catching Formatting
With only six seconds to catch the recruiter's eye, consider your formatting and put the most relevant information at the top of the page.
If a recruiter is scanning down quickly, you need to know that they've read all relevant information before they stop reading. Use your formatting to identify those elements that you think are prudent to your application.
Don't be afraid to use bullet points, bold and italics to draw interest to certain topics – it can also help you be as concise as possible.
Remember that a hiring manager will be viewing your submission digitally. Consider how your application may look on a phone, tablet or desktop. You want it to be consistent in how it looks – so stick to professional fonts such as Ariel or Calibri and choose an 11 or 12 pt font size.
Finally, make sure that your application is free of any spelling or grammatical mistakes. Take the time to review it carefully.
Final Thoughts
IBM internships are designed to encourage future generations to pick up the mantle of innovation. As an employer, IBM has invested heavily into its internship program to be seen as a global leader.
If you are lucky enough to be selected as a successful applicant, you can feel confident that your IBM internship will give you the skills and capabilities to move forward in your career. In addition, those who thrive during their internship can build great connections and have an opportunity to progress into permanent paid employment.
With so much at stake, it's important to do your due diligence and preparation in advance so that when you finally submit your application, you have given it your very best shot.
---