Walmart Careers
All products and services featured are independently selected by WikiJob. When you register or purchase through links on this page, we may earn a commission.
What Is Walmart?
Walmart is a multinational retail corporation.
It is presently the world's largest retail company.
Walmart had a modest beginning as a discount store in Rogers, Arkansas. It was founded by Sam Walton, whose vision was to offer low-priced products with exceptional customer service.
From the first store in 1963, Walmart expanded rapidly to 10,500 stores.
Walmart also owns Sam's Club, a membership-only warehouse chain.
Walmart refers to its employees as associates. There are over 2.3 million associates worldwide, including 2.6 million in the US.
Walmart is committed to growth and innovation in the retail sector. This continual expansion into new markets means job availability is common.
Its hierarchical organizational structure creates many promotion possibilities so it is a great option for graduates wanting a secure career path.
Walmart Missions and Values
Helping people to save money to enable them to live better is Walmart'sWalmart's mission. This purpose drives the decision-making of the company.
Four main values underpin Walmart's ethos. Each value links to three behaviors employees are expected to follow.
1. Service to the Customer
Customer-first – Listen attentively to fulfill customer needs and wants
Frontline Focused – Support colleagues so they can serve customers effectively
Innovative and agile – Think creatively and act quickly to keep customers engaged
2. Respect For the Individual
Listen – Be available for customers and co-workers and use feedback constructively
Lead by example – Trust others to fulfill their job role and model positive behavior
Inclusive – Learn about and accept differences, view other experiences as unique
3. Strive For Excellence
High-performance – Set goals to continually strive for and succeed
Accountable – Have responsibility and ownership for your actions. Celebrate and improve performance
Strategic – Plan for the future, and make choices to achieve your goals
4. Act With Integrity
Honest – Speak truthfully and honestly, maintain promises
Fair – Treat others with equality and dignity, explain decisions clearly
Courageous – Be responsible for your needs and ask for help if necessary
You will need to find ways to demonstrate your understanding of these during the application process.
To do so, develop an understanding of the mission and core values of Walmart. This will show your potential employer you are a good fit for their team.
Think of examples when you demonstrated these behaviors. You could use experience from previous employment or your personal life.
Consider how to project these values both on your application and during the interview. Try to use the keywords in your application and link the behaviors to your experience.
Benefits of Working for Walmart
As a Walmart associate, you can take advantage of a wide range of benefits:
Training Opportunities
The Walmart Academy delivers a dedicated training program. Store supervisors, department managers and assistant managers are supported to progress their careers.
Effective training improves employee retail skills and confidence. Customers will then enjoy an enhanced shopping experience.
Education Programs
Walmart's Live Better U program supports education at different levels.
College credit is gained for any paid training as part of your job. Employees can earn a debt-free degree for $1 per day.
Healthcare
Associates can take advantage of different medical and insurance plans. All associates can access free, confidential counseling and health advice.
Incentive Bonus Plan
Every quarter, bonuses are awarded to the best performing stores. All full-time and part-time associates are eligible.
Associate Discounts
A store discount card provides 10% off regularly priced merchandise.
The Associate Discount Center offers reduced goods and services at other companies.
Maternal and Parental Leave
After 12 months of service, all associates are entitled to maternal, parental and adoption leave.
Birth mothers receive up to 16 weeks of full pay.
Pension Scheme
From day one, associates can contribute to their pension scheme. This is an employer-sponsored $401,000 retirement plan.
Walmart Career Opportunities
As the world's largest private employer, there are up to 30,000 open positions at any time.
There are career opportunities for entry level and graduate positions.
The minimum age requirement at Walmart stores is 16. Some positions may require you to be 18.
This is a brief overview of jobs available in each category:
Stores and Clubs
Hourly roles include cashier and front end, food and grocery, and stocking and unloading.
Management roles are salaried, and you can expect to earn between 50,000to170,000 annually.
75% of Management began their careers as hourly assistants in stores. This attests to the benefits of experience on the shop floor.
Corporate
Available options include accounting and finance, business operations and human resources.
More technical areas are engineering and installation, maintenance and utilities.
The domestic corporate office is located in Bentonville, Arkansas. Positions here offer a high level of responsibility.
Healthcare
Health and wellness associates can work in the pharmacy.
Other options are primary care, optometry, audiology and counseling. These are based in Walmart Health Centers.
Technology
Technology offers careers linked to cybersecurity, software engineering and project management.
Distribution and Driving
Drivers deliver produce to the stores.
Work in a distribution center ranges from order processing to fleet maintenance technicians.
Internships
Internships offer the chance to gain valuable experience.
You will learn more about the job, the company and build your professional network.
Undergraduates take a 10 week summer internship. There are also graduate and MBA internships. These are offered at Bentonville, Arkansas and Silicon Valley, California.
How to Search for Walmart Positions
You can search for available positions on Walmart's careers page.
Salaried roles: Walmart's main careers page will show various options. You can search by job title, career area or location. Once a job is selected, you can then apply online.

Hourly roles: You need to register through the Online Hiring Center for these roles. You will need to set up an account and complete an online application form.
Walmart Application Process
A fixed application procedure is followed.
For management and corporate roles, candidates are expected to meet high standards.
Application
Applications are managed online. Use the search facility to locate vacancies.
Filter results by location, job role or career area.
You will be asked to create a new account.
When completing an application for the first time, Walmart advises this could take between 45 to 60 minutes.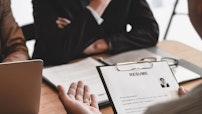 Walmart Careers in 2021
Information is saved on the system for further applications.
You will need to provide your employment history, qualifications and availability.
Resume
A resume does not need to be submitted for store and club jobs.
For other roles, such as distribution, driving and maintenance, you will need to submit a resume.
A resume needs to be up-to-date. It should list all current qualifications and achievements.
Pre-Employment Selection Test
A pre-employment selection test may be needed depending on which role you apply for.
If you are asked to complete an assessment, be aware this will take extra time.
Tests will be specific to the role you are applying for.
These tests will assess how you relate to customers, your problem solving ability and your personality.
Interview
If successful at application and assessment, you will be invited to interview.
This is your chance to impress your potential employer, proving you are the best person for the job.
Wear neat and conservative clothing to express your professional attitude. Arrive in good time to prove your time management skills.
You are expected to prepare before your interview. This includes researching the company, the role and visiting the store you are applying to.
The interview panel looks for reassurance that you fit the team.
Behave positively and politely to show you meet their high demand for customer service.
Some questions you could be asked are:
What is an example of when you demonstrated a strength?
Have some questions ready to ask your interviewer.
Examples could include:
What is most rewarding about working for Walmart?
What skills and qualities are important in your team?
What advice would you share with someone new to the company?
Good questions and answers show you have good communication skills. It will also reduce stress at the interview and create a better relationship with your potential employer.
Pre-Employment Checks
When you receive an offer of employment, you are asked to complete background checks and drug screening if applicable.
Orientation
On completion of successful checks, an orientation is scheduled. This is an opportunity to become familiar with the company and the facility you will be working at.
Top Tips for Getting Hired at Walmart
Here are seven tips to help you get hired at Walmart:
1. Cover Letter
A well-written cover letter makes you stand out by highlighting your relevant key skills.
Try to persuade the person reading your letter you are the best fit for the job.
Explain why you are interested in working for Walmart.
Link your skills and qualifications directly with the role you are applying for. This demonstrates your attention to detail.
2. Research
Learn the company's values, the role and the store you are applying to. This shows you have a keen interest.
Consider how your behavioral traits match the ones Walmart is looking for.
Read recent Walmart press releases and social media pages. This will help you understand the company's current focus.
3. Prepare Examples
Walmart values employees who are self-aware. This means you understand your strengths and weaknesses.
Prepare examples of when you used your skills, overcame challenges and what you learned as a result.
Focus on your communication skills and explain how you relate to others. Discuss any customer service experience and how you put the customer first.
4. Prepare Questions
Have some questions ready to ask in the interview.
Asking questions shows the interviewer you are interested and enthusiastic.
Ask the interviewer to elaborate on a point they have made earlier. This shows you are focused and have good listening skills.
Give yourself enough time to get there.
Think about what to wear. Dress smartly and professionally.
Bring your resume, a pen and a notebook.
You can note down things you want to discuss or remember. You can refer to your notes during the interview.
6. Be Flexible
Demonstrate you are able and willing to work various shift patterns. Walmart values employees with availability.
Research the possible hours you could be asked to work and make sure you are able to cover these.
7. Precision
Carefully check all information you include on your application and assessment. Walmart uses an Applicant Tracking System (ATS) that disqualifies candidates with errors.
Include all the information you are asked to. You will not be able to edit your application after submission.
Final Thoughts
Applying for a job is always both nerve-wracking and exciting. Walmart offers a vast range of career options.
Always fully research a company before submitting an application.
Awareness of the roles and opportunities available will assist your career planning.
In-depth knowledge of Walmart and its core values will help secure your new job.
Focus on, and align yourself with the mission and values of Walmart.
With so much competition, it can be difficult to be hired at Walmart.
Adequate preparation and research will increase your chance of success.
---