The Vodafone Graduate Scheme
All products and services featured are independently selected by WikiJob. When you register or purchase through links on this page, we may earn a commission.
About Vodafone
Vodafone is a technology and communications company with more than 18 million customers in the UK. It has a presence in 24 countries – plus reach into a further 41 nations via partnerships – and serves over 625 million customers globally.
Back in 1985, Vodafone was responsible for the first mobile phone call on a UK network. Seven years later, it sent the world's first SMS text message. Since then, Vodafone has continued to push the boundaries of communications innovation.
Today, it seeks to increase high-speed data flows via 5G and fixed networks, and to enable communities and businesses to be fully immersed in a digital society. It is also a leader in the Internet of Things (IoT) solutions.
The company operates under eight main areas:
Digital
Technology
Customer service
Retail
Business
Corporate
Leadership
Contractors
A career with Vodafone is both challenging and rewarding. As part of a global community, you'll work to create a positive impact by connecting people, tackling the digital divide and leveraging the opportunities provided by communications technology.
The Vodafone Graduate Scheme is a great entry point into employment with Vodafone.
What Is the Vodafone Graduate Scheme?
The Vodafone Graduate Scheme is an opportunity to experience what it's like to work for one of the world's most innovative communications companies. You'll select a business area (also known as a 'stream') and gain relevant experience on the job, developing your skill set.
Each graduate scheme intake begins at the start of September. Applications for the following year also open in September.
How Long Is the Scheme and What Does It Involve?
The Vodafone Graduate Scheme is a two-year programme. During this time, you'll undertake work in a rotational structure, so you'll need to be able to relocate to where you are needed. The main placement locations are London and Newbury, but you may well undertake stints in other regional UK offices.
There are usually three rotations involved – two six-month placements and one year-long placement. This structure may differ depending upon the stream chosen and the opportunities available in your year of application.
The scheme provides in-role training, as well as learning hours in a virtual classroom. You'll work within established teams, have accountability from the first day, and get a real feel for what a permanent role at Vodafone (under each of your rotation areas) entails.
The programme provides support through a feedback and mentoring process, so you'll be encouraged to learn and grow in a safe environment.
What Happens When the Scheme Ends?
At the end of the programme, you'll have the opportunity to apply for a permanent role with Vodafone and be in a strong position to secure it.
What Are the Prerequisites for the Scheme?
To be eligible for the graduate scheme, you'll need a 2:2 degree (or equivalent). For certain streams, such as software development, there are specific subject prerequisites.
You will need a valid UK work permit for the duration of the programme, as Vodafone is unable to sponsor work visas. You must already hold this at the time of application.
To be considered for the scheme, you will also need to be willing to move to different UK locations across the two years to accommodate your placements.
What Are the Different Programme Streams Available?
When applying for the graduate scheme, it is important to select a stream that suits your interests and strengths. You can only apply for one stream at a time (and only once per year), so consider your specialism carefully and select the option that is right for you.
The 10 programme streams on offer are:
Technology
If you choose the Technology stream, you'll be involved in technological innovation to close the digital divide.
This stream will cover how to:
Connect communities through network and software engineering
Explore how everyday data can contribute to valuable research
Increase impact via data insights and analytics
Under the Technology programme, there are five sub-streams to choose from:
Software Engineering – Development of cloud solutions, DevOps, networks and new software lifecycles
Network Engineering – Network operations, radio and transmission, the cloud, virtualisation and traditional network engineering
Cyber Security – Maintenance of existing security and ensuring new products have inbuilt functionality to protect from growing cyber threats
Big Data, Insights and Analytics – Working with big data, business intelligence, artificial intelligence, and robotics to keep Vodafone at the edge of the data revolution
Generalist – The Generalist technology placement is ideal for those who haven't yet decided upon a specialism. You'll work on a wide range of projects in areas such as software development, front and back-end development, the Internet of Things, robotics, automation and big data.
The Generalist technology stream also offers placement roles in:
Project management
Business analysis
Risk analysis
Human Resources
Join the HR stream to undertake work that focuses on ensuring employees are supported and encouraged in their professional development.
Rotations include placements with the following teams:
Group Resourcing
Diversity and Inclusion
HR Operations
Business Partnering
Talent Management
Reward
Learning and Development
Finance
Be a part of the Finance stream and explore how Vodafone makes the most of its resources to optimise operations and increase impact.
You'll experience three different roles across business areas such as:
Commercial finance
Business intelligence
Investor relations
Regional finance
Mergers and acquisitions
Treasury
Finance operations
External Affairs
Join the External Affairs stream to be involved in diverse projects relating to critical business areas such as policy, communications and security.
Work areas for your rotations may include:
Policy development – Determining policy positions and preparing briefs for meetings with political leaders
Corporate security – Protecting the business and its revenue, employees and customers
External communications – Building and protecting Vodafone's marketplace reputation
Government and policy engagement – Advocating to government and policymakers on behalf of customer needs
Foundation and sustainability – Ensuring business is responsible, ethical, transparent and brings social benefit
Business
Join the Business stream to explore Vodafone's business operations. B2B teams work with clients to shape custom communication solutions that effectively connect businesses to their people, increasing collaboration and adaptability.
For your rotations, you'll join teams from three of the following five areas:
Product
Marketing
Commercial
Digital
Sales
Commercial
Vodafone's commercial teams work to ensure the company is operating in an integrated manner across consumer, business development and customer experience fields to encourage strong commercial performance.
In the Commercial stream, you'll assess Vodafone's frameworks and governance so that the business remains competitive and progressive.
Business areas include:
Brand and digital marketing – Focusing on marketing campaigns and balancing the customer offer with commercial targets
Customer experience and operations – Delivering a high-quality customer experience in-store, via the app or on the Vodafone website
Products and services – Planning and developing new products and services
Consumer
If being involved in identifying needs and developing new products and solutions for consumers catches your interest, the Consumer stream is for you. Employ your creativity on a diverse range of projects covering topics such as marketing, user experience and IoT solutions.
Rotations allow graduates to experience placements in:
Digital marketing – Brand strategy, campaigns and content
Proposition, product and commercial management – Commercial performance, product development and the customer journey
Data insights – Solutions for analytics, tracking and predictive analysis models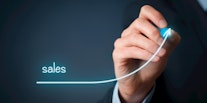 Vodafone Graduate Scheme: How to Apply
Business Sales
Join Vodafone's B2B sales teams via the Business Sales graduate programme and help businesses around the UK to better connect their employees, locations, customers and services.
The Business Sales programme has a duration of three years (instead of two) and involves work across the following departments:
Account Management
Specialist and Technical Sales
Public and Private Sector Accounts
Sales Project Teams
New Business Development
You'll have three year-long placements and be supported to complete a BSc in Professional Practice in B2B Sales (via a three-year apprenticeship degree).
Digital Operations and Automation
This cutting-edge work stream will involve you in Vodafone's exploration of automation, artificial intelligence and advanced analytics. You'll be involved in designing and building automation and analytics solutions which can transform the way business is conducted.
During your placements, you'll be developing solutions for the following teams:
Engineering
Sales
Operations
Support
As you progress with Vodafone, you'll be able to apply solutions across the entire business, in areas including technology, HR and finance.
Customer Operations
Be involved in delivering a great customer experience by joining the Customer Operations stream. You'll learn how to see possibilities in products, and match tools and technologies to their ideal clients.
Placements will cover areas such as:
Operations
Product/process improvement (using data and analytics)
Customer experience
Regardless of your chosen stream, over the two years you'll enjoy a generous benefits package, receive 28 days' annual leave, and have the opportunity for flexible working.
How to Apply for the Vodafone Graduate Scheme
The recruitment process for the Vodafone Graduate Scheme is multi-stage and competitive.
It involves an initial online application, online assessments, a video interview, additional technical/practical assessments (depending upon the stream) and a final interview.
Online Application
The online application requires candidates to provide their personal details, educational qualifications and work experience.
You'll be asked to upload your CV and may also be required to answer a few additional questions about your motivation for applying to Vodafone and your chosen stream.
As Vodafone recruiters review many CVs, make sure yours has a clear layout and good structure. Take time to consider the experience that is most relevant for the role and make this the focal point of your CV, highlighting your key responsibilities and achievements.
As a rule, your CV should not exceed two pages of A4. Carefully proofread your application form and CV to avoid making any unnecessary mistakes.
Online Aptitude Assessments
Once you've submitted your online application, you'll be invited to sit two online aptitude assessments. These will be numerical and verbal reasoning tests, provided by the psychometric test publisher SHL.
Both tests will be timed and have a multiple-choice format.
The numerical reasoning test will assess your ability to deal with numbers and interpret data provided in graphs, charts and tables. Questions will feature arithmetic, fractions, percentages, ratios, sequences and basic algebra.
The SHL verbal reasoning test provides Vodafone with insight into your ability regarding the comprehension, analysis and interpretation of written passages. You'll be presented with a series of statements related to the text and asked whether they are 'true', 'false' or if you 'cannot say' from the given information.
For more information about the SHL numerical and verbal reasoning tests, and free practice material, see our article on SHL tests.
Video Interview
The next stage of the process is a video interview, which requires you to record your answers. It will feature competency-based questions, split into several sections.
Before each section, you will have the opportunity to complete a practice question. This will help you to familiarise yourself with the technology and the answer pace required.
Prepare for the Vodafone video interview in the same way you would for a face-to-face interview, so you are ready with the best examples from your experience to evidence your skills, strengths and achievements.
Consider the following tips to improve your performance:
Use STAR technique when answering – STAR stands for situation, task, action, result, and is a good way to provide strong, evidenced answers. It is also good practice to prepare a couple of examples that relate specifically to working well within a team and overcoming a challenge.

Clearly convey your motivation – Explain why you want to work within the industry and for Vodafone itself. Be ready to talk about your interest in your chosen stream and your career goals.

Try to relax and be yourself – The video interview is the first chance for the recruitment team to get an idea of who you are. Complete the interview in a quiet environment, free from distractions, so you can focus upon your answers.

Be aware of your body language – When recording your answers, look straight into the camera and be mindful of your body language. Ensure your surroundings are neutral and your clothing is smart, to convey professionalism.
Assessment Centre
The last stage of the recruitment process for the Vodafone Graduate Scheme is an assessment centre. This may be held in-person or online, depending upon the circumstances.
The assessment-centre day features additional assessments related to your chosen stream and a final interview.
Additional Assessments
Depending upon the stream selected, you may be required to complete additional assessments such as:
Technical testing
Sales-based scenarios
Conduct-related role activities
A presentation
You will be informed ahead of time which activities you will encounter in the process, so there will be an opportunity to prepare. As you do so, consider the following:
The technical tests will understandably require a level of technical knowledge, so revise the necessary topics.
In the practical scenarios and activities, the recruitment team will assess how well you respond to situations that may be encountered in the role. Be conscious of your behaviour and reactions throughout.
Teamwork is another skill that will be assessed, so show that you can work well collaboratively in group exercises. This involves carefully listening to others as well as contributing meaningfully to the task at hand.
If you are asked to give a presentation, it will likely be based around a case study. You will be given time to work through the materials and reach a solution, before presenting your conclusion.
Final Interview
The final hurdle of the recruitment process is either an in-person or live video interview.
Before the interview, review the answers on your initial application and recall the questions you were asked in the video interview. You may well be asked to elaborate on the points raised.
It is also vital to refer back to the job description for your chosen graduate scheme, so you can speak directly about the responsibilities that will be expected.
If you find interviews daunting and you suffer from nerves, make sure you practise your answers, so you feel confident when delivering your responses. It is important to avoid wooden, over-rehearsed responses though, so aim for a conversational tone.
If you have taken the time to find the most relevant examples from your experience, know how to articulate your motivations, and are enthusiastic about the programme, you'll be able to tackle any unexpected questions.
Also prepare a couple of questions to ask the interviewer, as insightful questions can effectively convey industry knowledge and passion for the role.
Note that, if circumstances necessitate virtual interviews, video interviews are preferred due to the increased level of interaction, but a phone interview can be set up if needed.
Offer
If you successfully impress the recruitment team, you will receive an offer to join the cohort of your chosen stream. You will be contacted by the team regardless of the outcome, so won't be left waiting. Application updates are sent via email, so monitor your spam folder too.
If unsuccessful, you will receive constructive feedback on your interview performance, so you can apply it to the next recruitment process you encounter.
Final Thoughts
The recruitment process for the Vodafone Graduate Scheme may seem daunting at first, but with targeted preparation, you'll be able to confidently tackle each stage.
Remember Vodafone is keen to recruit bright graduates with an enthusiasm for their chosen business stream.
They are actively seeking the skills you have to offer, so ensure you evidence your competencies in the interview and demonstrate your abilities during the assessments and activities.
If you can follow this advice effectively, you could soon be starting your career with a place on one of Vodafone's programme streams.
---