RBS Recruitment Process: 14 Steps to a Job Offer
What Is RBS?
Royal Bank of Scotland (RBS) is a personal and corporate bank founded in 1727 in Edinburgh.
It has pioneered banking as we know it. In 1972, RBS was the first UK bank to offer a house purchase loan to its customers. It was also the first bank to provide internal banking services to its clients.
RBS has a history of supporting its local communities through partnerships with sporting, cultural and charitable organizations. The bank also runs a MoneySense program aimed at educating children about money.
RBS has evolved over the years, and in 2000, acquired National Westminster Bank (NatWest) along with its banking subsidiaries:
Coutts & Co
Ulster Bank
Lombard North Central
Isle of Man Bank
Partly owned by the UK government, Royal Bank of Scotland changed its name to 'NatWest Group' in 2020.
The bank focuses on the potential of its employees, and with an inclusive culture, has offices across Europe, UK, Asia and the US.
RBS offers a variety of career opportunities. Roles focus on the continued learning of its employees so that they have the tools to take their careers forward.
The bank also offers employees a learning academy, professional career development program and mentoring to take their learning forward in their way.
What Roles Does RBS Offer?
RBS offers many roles with different entry points:
Apprenticeships
Graduates and internships
Experienced hires
Roles are offered in various job families; each job family houses different job specialisms.
Customer
Positions within the customer job category are varied. These roles aren't just customer-facing roles, but also involve every touchpoint that the bank has with its customers.
Customer Service and Operations
These roles are focused on the operating systems and processes of dealing with customers.
Examples are analyst roles where you could be dealing with:
Fraud
Anti-money laundering
Settlement trades
Branch and Call Centre Roles
These roles are customer-facing roles, focused on understanding RBS customers' needs for their everyday banking.
Examples include:
Branch personal bankers and cashiers
Telephone-based customer service officers
Many of these roles are based within a different department, such as a local branch, or within a designated part of banking, such as premier banking.
Digital and Customer Experience
Digital and customer experience roles work on innovating and improving existing customer experience.
Examples of roles within this job category include:
UX designers
Mobile product designers
Experience managers
These roles often need candidates to have previous experience in the technologies used, or experience in innovating and delivering new customer experiences.
Marketing and Communications
Examples of roles within this area include:
Digital specialists
Brand strategists
Marketing roles around defining and delivering marketing strategies
Marketing copywriting
Relationship Management and Specialist Advice
Jobs within this area work with designated corporate customers, such as SMEs or individuals in private banking.
Examples of roles include:
Remediation analysts
Relationship managers
Field business development managers
Mortgage specialists
Specialist advisers such as those in health and safety
As with all customer service roles, these positions require a high level of interpersonal skills. As defined by the role, previous specialist experience may be required.
Technology
Seven areas fall under the technology job category:
Software engineering
Quality
Architecture
Resilience and continuity
Service and relationship management
Security
Infrastructure solutions
All roles have innovation as their focus – ensuring the technologies used by RBS and their customers evolve as banking evolves.
Examples of roles include:
Data architects
Software engineers
Penetration testers
Finance
Roles within the finance job category are specialized roles.
Five areas fall under this job family:
Financial control and reporting
Regulatory control and data management
Treasury
Tax
Finance partnering
Roles within the finance job family often need subject experts.
These roles can be strategic, such as those in finance partnering. Diplomacy and influencing skills are important as well as having the financial knowledge.
Front Office Markets
This job category is the markets business of RBS, working with global institutional and corporate clients.
Job families within front office markets include:
Sales
Trading
Technical specialists, such as business managers and electronic trading risk control roles
Financing risk and solutions – for example, those dealing with securitized products and corporate portfolios
Asset management
Business Strategy and Delivery
Six job families fall under the business strategy and delivery job category.
Roles within this area can be strategic, taking into account what is happening in the business environment. They can also be practical, providing day-to-day support to the buildings and RBS branches.
Job families within business strategy and delivery include:
Insight and analytics
Property services
Supply chain
Change and project management
Strategy
Business management and leadership support
Control, Oversight and Assurance
Roles within this area focus on understanding and managing risk within each part of RBS, keeping the bank safe and secure.
Three job families fall under this category:
Internal Audit
Also known as the last line of defense, internal auditors report directly to the group auditing committee, not the executive committee.
These roles are specialized and cover general business areas or more specialist parts of the RBS business.
Examples of roles include:
Auditors in commercial banking
Financial crime
Data analytics
Risk
The second line of defense in the RBS business, roles within the risk job family include:
These roles are specialized, often requiring a high level of understanding of financial frameworks.
First-Line Controls
First-line controls are known within the banking industry as the first line of defense.
These roles ensure the processes departments use have adequate controls to minimize risk to the bank or their customers.
Human Resources
The human resources job category covers roles at each stage of an employee's journey with RBS.
Roles within human resources ensure RBS has the right people with the skills needed to deliver the bank's strategy.
There are six job families within human resources:
Recruitment
Employee relations
HR consulting and partnering
Compensation and benefits
Organizational capability
Training and development
Examples of roles include:
Recruitment attraction managers
Reward specialists
Counsel
Jobs within the counsel job family cover governance and legal. Roles within these areas involve working with bank stakeholders to advise on legal, governance or regulatory matters.
Candidates are often required to have previous legal or specialist experience.
RBS is a large, multi-disciplinary organization. Many roles require candidates to have previous or specialist experience.
RBS also recruits graduates into the organization, helping graduates and apprenticeships develop skills and expertise in specialist areas such as:
Internal audit
Software engineering
Structured finance
RBS internal
NatWest markets
Private banking
Marketing
Finance
Human resources
Change and business solutions
Communications and corporate affairs
Risk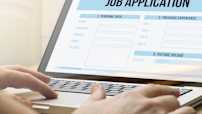 RBS Recruitment Process: 14 Steps to a Job Offer
What Is the Typical Application Process?
RBS has a rigorous application process with some variations according to the level of entry.
Graduates will normally have to attend assessment centres, apprentices will typically do psychometric aptitude tests and experienced hires will have fewer stages.
In general, there are four stages common to the application process for all vacancies at the bank.
Online Application Form or CV
The method of online application varies according to the type of program you apply to.
Online Assessment
The candidate assessments vary according to the type of program or role. Examples include numerical and logical ability tests.
Interview
Interviews are virtual via Skype or Zoom. Some interviews require candidates to pre-record their answers to questions.
Questions are generally competency-based and assessed against the five critical capabilities required for success on the job:
Critical thinker
Change ready
Trusted adviser
Connected
Improver innovator
Assessment Centre
Some programs also ask candidates to attend a virtual assessment centre. This is a mix of interviews, and group and individual exercises.
Graduate and Internship Application Process
It is worth noting that applicants can only apply for one graduate vacancy at any one time.
Reasonable adjustments can be made for any applicant as requested. Candidates are advised to contact a recruiter to discuss this, so that any amendments to each stage of the process can be made accordingly.
Note this process is the same for all internship vacancies at RBS.
Online Application Form
Candidates first create an online account on the dedicated RBS recruitment portal.
Then, they complete an online application form for their preferred vacancy. The application form requests basic information.
Once submitted, candidates are invited to sit online tests.
Applicants should complete the application form on a desktop or laptop, rather than a mobile device.
Online Tests
The second stage of the application process is a series of tests.
The first test is an RBS situational judgment test.
This test is scenario-based and requires candidates to answer questions on how they tend to behave in work situations. The situations presented are similar to those faced when working at RBS.
The test is timed, there are 15 questions to answer and it should take around 30 minutes to finish.
If candidates score well on the situational judgment test, they complete two ability tests:
Logical reasoning test – The logical reasoning test assesses a candidate's ability to understand abstract data such as patterns or shapes and determine the relationship between them. Information is presented in the form of images, with multiple-choice answers. There are 12 questions to complete in just over 12 minutes.
Numerical reasoning test – Numerical reasoning assesses a candidate's ability to understand numerical data and answer questions on this. Again, the answers are given as multiple-choice answers. With 12 questions to answer in just over 12 minutes, you're advised to work quickly, but accurately.
Video Interview
If successful at the ability tests, candidates attend a virtual interview. The RBS video interview questions are competency-based.
Candidates record their answers to questions provided before the interview. They need to provide examples of scenarios they have encountered that show the competency being assessed.
The RBS video interview can be taken on any webcam device, such as a mobile, tablet or desktop computer.
RBS Virtual Assessment Centre
For candidates successful at video interview, the final stage for graduate programs is an RBS assessment centre.
This virtual assessment centre is conducted over Zoom and is a mix of individual and group exercises, and an interview.
The interview is competency-based around the RBS Critical People Capability (CPC) behaviours. The group exercises are structured to assess how well a candidate builds relationships and works in a team.
The RBS assessment centre is a full-day event. Candidates have many opportunities to demonstrate the skills and behaviors that RBS looks for in its graduates.
Apprentice Application Process
The apprentice application process varies from the graduate and internship application process in that there is no assessment day.
Application Form and Online Tests
Instead, applicants are required to complete an online application form and sit online tests.
The tests differ from those in the graduate and internship process.
Online tests include a motivational questionnaire to determine the sort of work a candidate enjoys. There is also a situational judgment test using scenarios that would be faced on the job.
If successful at the situational judgment test, candidates take a numerical ability test.
Video Interview
This stage is similar to the graduate and internship process. Candidates record their answers to competency-based questions provided before the interview.
Interview
If successful at the video interview screening stage, candidates attend a virtual competency-based interview.
How to Present Yourself Well at Every Stage
As there are various stages to the RBS recruitment process, it is advisable to prepare in advance.
Application Stage
When completing the online application, ensure that you have noted any information and guidance given.
Double-check the contact details that you have provided to ensure that there are no errors. These will be the details that recruiters use to contact you with video links and interview dates.
Ensure that all academic and employment dates (where applicable) are correct. This information is used in pre-employment checks, so accuracy is essential.
Applications are the first formal contact candidates have with RBS as a potential employer. Proofread your completed application form. The information entered needs to be correct and free from spelling or grammar errors.
Online Assessments
Situational judgment tests require candidates to select answers based on how they would behave in work-based situations. Questions are asked in different ways, often assessing similar behavior. It is essential to answer these questions honestly. Do not try and second-guess what you think the recruiter will want to see. That way, you are presenting a consistent picture of yourself.
When practicing, do so under timed conditions. This simulates the time pressure you will feel when sitting the test itself, so you will know how you react to it.
Practice taking tests at the level that you are applying for. For example, if you are applying for graduate-level positions, practice tests at this level. This will help you to become familiar with the format, style and difficulty of questions.
Check what equipment you are allowed to use (if any). Ensure you know whether you can use a calculator for the numerical test. This means you go into the test feeling confident and prepared.
Interviews
All RBS virtual interviews are competency-based. The competencies assessed are the RBS Critical People Capabilities (CPC). Before the interview, review these capabilities. Think of example scenarios that you can discuss in your interview to show you have the required competencies. Use the STAR technique to help prepare your examples.
As the interviews are virtual, go to a quiet room that is free from noise or distraction. This will help you to focus on the interview and perform at your best.
Ensure that you sit the interview in a place that has a good internet signal. Check your internet connection before logging in to the interview. If this isn't possible, notify the recruiter in advance so they know that the internet signal may be lost during the interview.
RBS Assessment Day
As the assessment day is an all-day event, get a good night's sleep. This will mean you can focus on the assessments that lie ahead.
Stay well hydrated during the day, and make sure to eat before logging in to the assessment day. Focusing on assessment tasks and not being distracted by something else allows you to present yourself in the best possible light.
Listening is a vital part of the assessment day, whether in group or individual tasks. Listen to others in your group assessment and build relationships quickly.
Final Thoughts
RBS has a comprehensive recruitment process. Remember, practice makes perfect. No matter how experienced you are, every interview is slightly different.
Review the competencies that will be assessed and prepare examples around these. Practice the tests you will sit and think about where you will be taking the assessments.
This will help you perform at your best during each stage of the RBS application process.
---