Barclays Internships
Those on a Barclays internship will learn about the organisation, as well as the skills and capabilities required for top positions within the group. 
Barclays offers UK-based or worldwide opportunities, which range from the shorter Spring Week Internship to the longer Summer Internship or Off-Cycle Internship.
The shorter Spring Week programme often leads to longer Summer or Off-Cycle internships. The Barclays Summer Internship results in invitations for graduate positions or job opportunities for the top candidates.
In this article, we'll look at each of the Barclays internship programmes in more detail, as well as how to apply.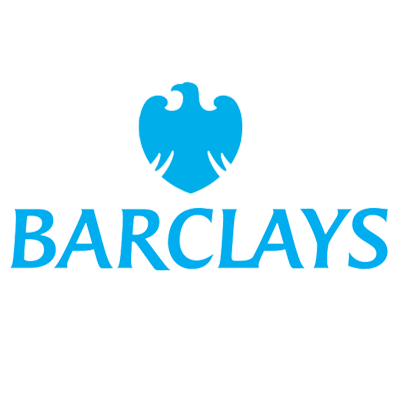 Barclays Application Process
What Internships Does Barclays Offer?
Barclays offers three types of internship:
Spring Week
Off-Cycle Internship
Spring Week
Spring Week internships are only offered in the UK, mainly in the London offices at Canary Wharf. They are offered to undergraduate applicants, ideally those in their second year.
The internship takes place in April each year and the applications open the previous November.
These internships give valuable insight into various positions, to help students decide upon their future career path. They also allow Barclays to observe and assess a candidate's future potential.
All successful Spring Week applicants will be fast-tracked to apply for the Summer Internship programme the following year.
Spring Week participants will gain a one-week insight into a business area they are interested in and a range of related career pathways.
For example, a Spring Week Internship in investment banking will give an insight into banking, sales, research and trading.
The various spring weeks on offer include:
Corporate Banking and Barclaycard International, Private Banking and Overseas Services. Part of Barclays International, you will support corporate clients, provide solutions to HNW and UHNW clients, and take payments from companies.
Investment Banking (Research, Sales, Banking and Trading). Broad insights into how different arms of investment banking work. Learn about what drives the market and economies; how to deliver financial advisory; financing and risk management; and capital raising advice to clients worldwide.
Customer Banking Solutions and Savings, Business Banking, Investment and Wealth Management. Understand a range of areas important to Barclays, how its many different client-focused areas are supported and the solutions provided.
Functions (Compliance, Internal Audit, Finance, Marketing, HR, Risk, and Treasury). Work alongside many other teams to provide support and advice on major business decisions. Some departments, such as the Treasury, would also provide information and advice to external stakeholders.
Technology.  Learn about cutting-edge technological innovations that meet customer and business needs, and how FinTech (financial technology) ideas are conceived and created.
Operations. Using technology and data to draw insights and solutions that provide outstanding customer experiences.
What your Spring Internship will involve:
Shadowing other employees, attending workshops, networking and learning about interactive skills.
Introduction to the business knowledge, technical skills and soft skills required for your career.
Presenting and analysing case studies.
Attending an assessment centre workshop and social events.
Learning how Barclays supports and provides solutions to match customer needs and expectations.
How you should approach your Spring Week:
Display unique thinking skills and an entrepreneurial, innovative attitude that has the potential to provide customer-centric solutions.
Be curious and digitally savvy with an ability to absorb new techniques and be a forward thinker.
Have strong relationship building and networking skills to help develop long-term relationships.
Show a good, holistic understanding of banking services and products.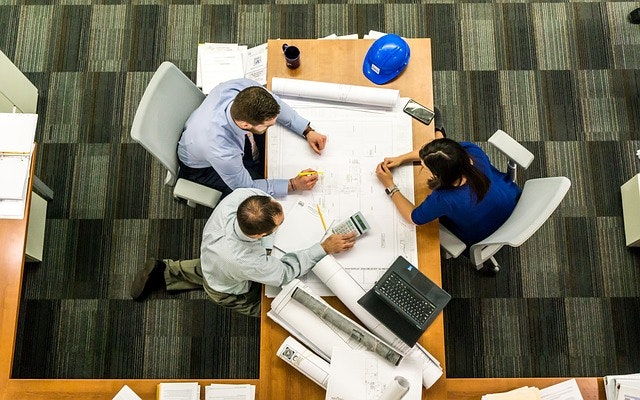 Barclays Internships
Summer Internship
The Summer Internship with Barclays is usually for students in their penultimate year at university.
Applications open in September and the internship itself starts in June and lasts nine weeks.
Internships are offered in a range of areas, to provide you with an in-depth understanding of Barclays Bank.
Summer Analysts have responsibilities and a specific project or tasks to complete. You will be guided and challenged by a line manager, as well as a mentor and buddy who will support and encourage you.
On completion of the Barclays Summer Internship, you should have a thorough understanding of what your work day would look like, and the skills and abilities you would need to be successful at your job.
The Summer Internship is offered in a wide range of areas, including:
Banking – Everything from mergers, acquisitions, privatizations, etc. A holistic overview of all banking sectors.
Barclaycard & Barclaycard International – Work with a leading credit card team providing services to many European countries.
Business Banking – Work with businesses from start-ups to global corporations and receive exposure to lending, cash and liquidity management, trade finance and risk management.
Compliance – Learn about the latest controls and regulatory practices, and manage risks.
Corporate Banking – Work with large multinational corporations and institutions to provide the solutions and services they need to achieve their goals.
Customer Banking Solutions – Experience the customer-facing side of the bank in products, segments or channels, and provide personal banking and mortgage services.
Finance – Identify trends, monitor variances, analyse results and provide recommendations to management by analysing and comparing results with plans and forecasts.
Human Resources – Learn to develop and recognize talent, understand how different areas of HR function and how the organization is supported by HR.
Internal Audit – Experience the independent internal controls that are required to make sure business models are always compliant.
Marketing – Work with advertising, digital marketing or social media on projects that are driven by commercial objectives and business promotion.
Operations – Focus on the processes of Barclays and how they are streamlined for investment transactions, personal credit cards, etc.
Private Banking and Overseas – Work with private banking, trusts, insurance and customers on off-shore islands to understand the key financial markets. You will work alongside corporate and investment banking.
Research – Discover how the world's financial markets are influenced and develop analytical skills to gather, synthesize and interpret data.
Risk – Experience some of the different types of risk, such as conduct, reputation and legal risk affecting all functions of the bank.
Sales – Provide services and products for high-profile investors and use analytical skills and knowledge of global markets to provide tailored solutions. * Savings, Investment & Wealth – Deal with a range of investment clients, from those with full control of their investments to those who have lending needs or require holistic services such as wealth management.
Structuring – Develop and deliver customised products and solutions for large investors and financial institutions.
Technology – Work with the latest FinTech and develop innovative ways of contributing technological advancements to the financial sector.
Trade Capture Team – Work with both traders and sales teams to understand how buying and selling works, and how trades are captured.
Trading – Learn and experience different trading desks, how to price and execute trades, and make well-thought-out quick decisions. You will receive intensive training through trading simulations and use mock trading books to understand a rapidly changing market.
Trading and Structuring – Be client-facing and product-focused, and gain a solid knowledge of various markets as well as the front-office roles at the bank. Make fast decisions and deliver customized solutions and products for financial institutions and large investors.
Treasury – Understand how the bank operates and how the supply and demand of capital, funding and liquidity are managed.
Off-Cycle Internship
The Off-Cycle Internship is for penultimate-year students or graduate students who have to complete an extended internship as part of their degree requirements. It will provide in-depth insights into Barclays within the areas of banking or quantitative analytics.
It is a three to six-month extended internship opportunity that allows you to immerse yourself in the role and the company culture. Off-cycle internships are separate to regular spring and summer internships, allowing you to better understand these specific roles.
As a successful off-cycle intern you will:
Demonstrate enthusiasm and aptitude for solving problems and identifying opportunities.
Understand specific products, models and technologies.
Work on a unique project or support an existing project and learn from experts.
Develop your skills in either banking or quantitative analytics and, if successful, potentially receive a job offer once you've graduated.
Barclays Intern Development Journey
Barclays has a clear structure for its training and development programme. From the start, new interns and employees are trained to become future leaders. 
The training structure is 70% experiential – learning by doing, 20% social learning – collaborating or observing, and 10% formal technical training or classroom learning. 
Barclays Internships focus on learning and development in areas such as innovating, supporting, inspiring, challenging, connecting and listening.
Barclays has good reviews on how its interns are supported and the induction and training provided. All interns have a 'buddy' (a recent graduate), who acts as their guide and helps them through the internship period. They also have a mentor (a more senior employee) who supports the new interns learning and provides guidance as required.
Barclays Internships
The Lifecycle of Your Barclays Internship
Whether you apply for Spring Week, Summer Internship or the Off-Cycle Internship, the overall stages of your internship will be similar.
The internship journey starts with an orientation to receive business-specific training and skill development. You will also receive training on how the business operates, financial concepts and markets.

You will get started straight away with a hands-on approach that contributes from day one. You will build role-specific knowledge and work on real problems and face everyday challenges.

You will explore different career paths and develop related skills. There will be the opportunity to attend networking events and other high-profile talks, to learn from others and interact with high achievers in the business.

You will receive ongoing development and training based on what you want to achieve.

You will receive feedback so you can continuously improve your skills.
Where Will Your Internship Be Located?
Barclays is a global bank with many opportunities in the UK, Europe, Asia and the Americas. The London positions are mainly at the head office in Canary Wharf. 
If you are planning on applying for an internship outside your home country, there are a few things you should consider:
You will be responsible for making sure you have the right to work in your internship country.
If your internship is a requirement for your university course, you should check that the international internship you choose meets the needs of your course.
You will be responsible for your accommodation and other living or travel expenses, etc.
The internship dates might be different from that of your home country.
You might need to speak the language of the country you have chosen to apply for some positions.
Applying for a Barclays Internship
The internships at Barclays are very competitive, so it is wise to follow the Early Careers Twitter and Facebook pages. That way you can apply as soon as applications open.
The Barclays internship requirements, application and selection process will be similar to its graduate programme – for details, see our article on the Barclays Application Process.
You can also get some tips on the interview and assessment processes in our article on Barclays Interview Questions.
Barclays is looking for innovative and entrepreneurial students who are ambitious self-starters and bigger-picture thinkers. They should have an energy and enthusiasm to learn and be keen to try new ideas.
To be successful during your internship, you'll need to ask lots of questions and take advantage of the opportunities available to you.
In terms of payment, internship opportunities at Barclays will be compliant with the legislation of the country of work. Barclays indicates that salary and benefits are discussed at the point of offer, but the company is known for its generous salary and benefits packages.
What Happens After Your Internship?
By offering internships, Barclays is looking for the next group of talented employees or graduate associates.
You will be evaluated throughout in all of the following areas:
Skill set
Ability to do the job
Workplace personality
Co-worker interaction
Networking and relationship building
Level of contribution
Teamwork skills
General attitude
Workplace attendance
After you complete your internship, you will receive both formal and informal feedback. There will be an opportunity for you to provide feedback too.
There may be a social gathering for your cohort and support network at Barclays. Senior staff may also attend. You should still consider this as part of your internship and not an opportunity to completely relax. Make sure to speak with as many people as possible.
Once you have finished, be sure to follow up with a personalised email to key staff that you have associated with during your internship. These could include your buddy, your mentor and others who supported your internship journey.
Each internship programme at Barclays is a gateway to your next opportunity. A successful Spring Week will often lead to an invitation for the Summer Internship. Completion of the Summer Internship or Off-Cycle Internship will often lead to a job offer, or an offer to join a specialised graduate programme.
According to EFinancialCareers, Barclays has an 85% or above full-time job offer rate for interns and over 90% of these offers are accepted.
Final Tips
When you start your internship with Barclays:
Be proactive. Go the extra mile, anticipate more than what is expected and do that.
Ask for help. Don't be afraid to check in and clarify if you are unsure. It is expected that interns ask questions.
Use the offered opportunities. Barclays provides a lot of professional learning and development opportunities for its interns. These are beneficial for your learning and proactive action could make you stand out.
Show your entrepreneurial side. This is a quality that is highly valued at Barclays. If you have an idea or a suggestion for improving a system or a task, make sure to speak up and share.
Don't take time off. If you are doing the Summer Internship, that is what your summer will be. Poor attendance will reflect badly on you and is a waste of a valuable opportunity.
Keep it professional. Don't overshare, complain, dress inappropriately or be too casual. Think of the Barclays brand and emulate this at every point.
---