Best Digital Banks in the UK
What Is a Digital Bank?
Digital banks are a relatively new and evolving market.
They are sometimes referred to as 'challenger banks', as they are fundamentally changing the banking landscape.
As the name suggests, these banks operate solely in the digital world. They have no physical branches you can visit. They do not offer face-to-face services.
With most new and digital products, digital banks are popular among millennials.
However, with various global lockdowns in 2020, these challenger banks were able to promote their services to a larger audience and prove their efficiency.
How Do Digital Banks Differ From Online Banking?
While they appear similar, digital banking is different from online banking.
First, digital banks do not have any physical branches.
Online banking is an additional service offered by bricks and mortar banks, such as HSBC or NatWest.
Second, online banking provides limited, essential features such as:
Transfers between accounts or abroad
Bill payments
Setting up or cancelling direct debits
Checking your balance
Paying in cheques
Digital banks provide all that and more by re-engineering a bank's internal systems.
In addition to the standard online banking features, digital banks also:
Send out spending alerts
Create customer profiles for targeted product sales
Allow for complete personalisation of the service
They are driven by data and analysis and are continuously improving their service.
For the bank owners themselves, digital banks:
Reduce overheads and costs
Enhance customer service
Increase sales levels
Ensure full legal compliance as systems can be immediately updated with new regulations
What Are the Benefits of Digital Banks?
Digital banks are:
Easy to set up – Most only require a picture of you with proof of your identity, and verification takes no more than three days.

Easier money management – Many of the challenger banks offer various ways to manage your money, from saving pots to spending forecasts to alerts.

It is always available – Digital banking services and support is available every day of the year, no matter where you are in the world.

Access to more product information – You do not need to visit a branch to find out, or apply for, products. It is all available on the app/website with someone (or a bot) waiting to answer your questions.

Service transparency – As all the product information is available to you, so are any charges or fees.

Personalised service – The software monitors your habits and product searches so it can provide better recommendations. For example, a student will receive different offers to that of someone self-employed.

Enhanced user confidence – The software used by digital banks are some of the most secure in the world, making it harder for your information to be stolen. The regular updates also allow the banks to implement new regulations quicker and more efficiently.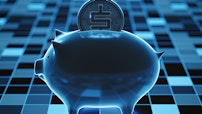 Nine Best Digital Banks in the UK
Excellent for international transfers, Wise (formally TransferWise) is easy to set up: simply take a photo of yourself with a photo ID, wait up to two days for verification and attach your current account to your Wise account.
Advantages:
Minimal fees and fixed rates for 24 or 48 hours
Fees and transfer time are marked when sending a transfer
You do need an already active current account to use Wise services
Disadvantages:
Not a full-service digital bank
Monzo became a fully licensed bank in 2017 and offers multiple money management features.
Spending and withdrawals around the EEA are free. For the rest of the world, withdrawals are free up to £200 per 30 days – any amount over that incur a 3% fee.
Monzo offers a variety of accounts for personal and professional use:
Personal – Free, Plus £5 per month, Premium £15 per month
Business - Free, Lite £5 per month
Advantages:
Real-time notifications.
Saving pots – Your spends are rounded up to the nearest pound, and the difference is potted into a savings account
Various savings accounts and ISAs
Spending targets – For example, how much you want to spend on groceries per month
Paid early – The bank can pay your salary at 4 pm the day before it is due
Disadvantages:
There is a £400 withdrawal limit per month
Overdrafts come with a fee of 19%, 29% or 39% EAR, depending on your credit score
Starling won the Best British Bank and Best Current Account Provider awards at the British Bank Awards in 2018, 2019 and 2020.
What makes Starling more appealing than its competitors is that it offers 0.05% AER interest on all balances below £85,000.
You make money without having to do anything.
The account is free to open, and you have the option to open a personal, business or sole trader account.
With business or sole trader accounts, add-on options start from £2 per month.
They include instant invoices, tax estimations, bookkeeping and options to set up in euros or US dollars.
Advantages:
Saving goals
Spending insights
Saving pots
Money deposits at the Post Office
Joint accounts
All hours support
No charges for overseas spending
Disadvantages:
Overdraft comes with 15%, 25% or 35% EAR fees depending on your credit score.
The savings vault tool allows you to set recurring monthly payments into a savings account or round up your daily spending.
The round-up difference can either be placed in a savings account or used to invest in crypto-currencies or commodities.
There are four account types:
Standard – Free
Plus – £2.99 per month
Premium – £6.99 per month: higher limits, lower fees
Metal – £12.99 per month: higher limits, lower fees and travel benefits
Advantages:
The only digital bank to offer trading options
Spending habits
Notifications
Free overseas spending and transfers
Cryptocurrency and commodities trading
Disadvantages:
Is not registered for its UK license; therefore, it does not offer direct debits, overdrafts or ESCS protection (however, it is regulated by the FCA, so your money is safe and protected)
The main demographic for Monese are students as there are no joining requirements.
You do not need proof of address, income or a credit score to open an account.
Monese offers both personal and business accounts. A business account has a monthly fee of £9.95 per month and comes with a free personal account.
The simple person account is free, while the Classic account is £5.95 per month and the Premium, £14.95.
Students also have free access to the Classic account for 12 months.
Advantages:
Cash deposits at Post Offices or PayPoint
Spend in euros or pounds
Budgeting tools
10 different saving pots
30% discount if you pay yearly
Disadvantages:
No overdraft option (account is frozen until it is topped up)
Simple account has a £200 per month withdrawal limit (anything above has a 2% charge)
3.5% charge for PayPoint deposits
2% charge for Post Office deposit
Not a fully licensed bank; however, the FCA monitors its activity.
Anna is a business-oriented digital bank aimed at SMEs.
Account packages are based on your monthly income:
£500 or less – Free
£500 – £2,000 – £4.90 per month
£2,000 – £20,000 – £9.90 per month
£20,000 – £500,000 – £19.90 per month
Advantages:
Free direct debits
Scheduled payments
Dedicated payment links for your social profiles
1% cashback on all business spends
Automated invoicing
Additional debit cards for employees
Connects to accounting software to help with taxes
Disadvantages:
No overdraft or credit card options
Foreign currency fees
Need to possess another current account
Atom is a specialised service that offers competitive fixed mortgage rates and higher interest rates on saving accounts and is regulated by the FCA and FSCS up to £85,000.
Advantages:
Fixed saver account
Instant saver account
Mortgage
Business loan
Disadvantages:
Not a full-service digital bank
The focus is on saving and mortgages
You need an active current account with another bank and a good credit score to apply
TreeCard is yet to have its official launch; however, for every $60 (£43) you spend, they will plant a tree, making it an ethical and green banking option.
Advantages:
No hidden fees
Is a small merchant fee that goes to forest restoration
Spending notifications
Spending and budget trackers
Disadvantages:
Has not been launched yet (the official launch date still to be announced but is expected to be early 2021)
Currently taking contact details for their waiting list
Final Thoughts
Digital banking is still a new concept, and there will always be doubts about its security and efficiency.
If you are someone who likes face-to-face interaction, then digital banking is not for you.
However, if you are looking to gain better control of your money, then a digital bank could be a good option.
For those considering opening a digital bank:
Make a list of the features you would use

Decide your financial goals – Do you want to save, invest or get a better handle your money?

Consider how you would use the account and the costs associated with those actions – Will you want to transfer a lot of money or make cash withdrawals?

Research the bank – Their values, licensing, regulators

Take advantage of all the tools and features
---