The NLN-PAX Exam
All products and services featured are independently selected by WikiJob. When you register or purchase through links on this page, we may earn a commission.
What Is the NLN-PAX Pre-Entrance Exam
The NLN-PAX exam, also known as the PAX-RN or PAX-PN exam, is a standardized admission exam for potential nursing students.
It is created by the National League for Nursing but delivered by nursing schools across the USA. It is designed to test verbal reasoning, scientific knowledge and mathematical ability.
All prospective student nurses, both RN (Registered Nurse) and PN (Practical Nurse) applicants, have to pass this exam before applying for training at their chosen school.
Although standardized, each testing center will charge a different amount for sitting the exam and agree its own pass mark.
The NLN-PAX is challenging. It is a fast-paced test that covers a broad set of skills and knowledge. The test has developed to include 180 total questions, to be completed in around two hours.
If you fail the test on your first try, you only have two more chances to pass it.
What Is Being Assessed?
The test evaluates ability across three proficiencies:
Verbal
Mathematical
Scientific
Verbal
The verbal section will assess both vocabulary and reading comprehension – not necessarily related to nursing.
This section has 60 questions, to be completed in 45 minutes; so you will have around 30 seconds to answer each question.
Each question is multiple-choice.
In the five reading comprehension questions, the questions are presented alongside the passage of text on the same screen.
Math
The math section covers basic calculus, integers, fractions, geometry, algebra, graphs, unit conversion and applied math – for example, the most efficient way to organize an itinerary to reduce costs.
Most schools will ask you to complete this without a calculator.
Algebra includes operations with polynomials, solving quadratic equations and linear questions. Geometry covers area, circumference and perimeter of shapes.
The basic math questions will also include word problems, as well as physics questions covering speed, momentum and force.
The math section has 40 questions to be completed in 35 minutes, or one question every 38 seconds.
Science
The science section covers an even broader range of topics, from health, first aid, anatomy and biology to chemistry, physics, and even earth science and climate change.
The science section has 60 questions to be completed in 45 minutes.
The test goes beyond nursing-specific knowledge to test a broader capacity for learning, logical reasoning and verbal communication, which are all skills specific to the profession.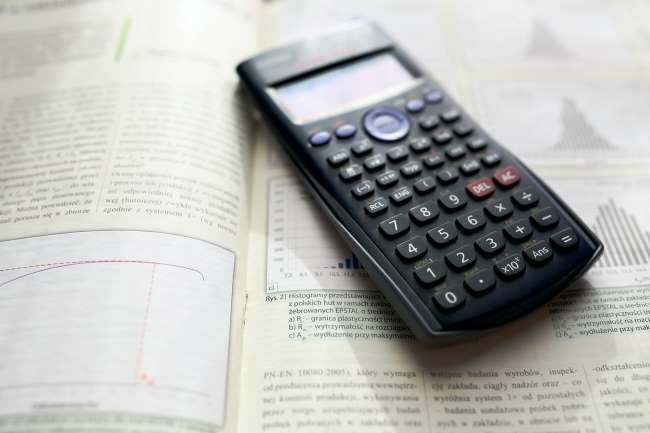 NLN-PAX Exam
Example Question
1. The queen absconded with all her riches.
'Absconded' means:
A) Ran away
B) Traded
C) Performed
D) Emerged
Example Question
2. Read this passage taken from a report published in 1977 about ethnic minority-owned businesses in America. Then answer the following five questions.
Passage:
'Recently, minority-owned businesses in the United States have been presented with new and notable risks as well as excellent opportunities. Activists have argued for a long time that one of the main reasons why minority groups including African Americans, Hispanics and people of South Asian descent find building their own businesses very difficult is that large orders that are created by large companies are for the most part inaccessible to them.
'Luckily, Congress has amended the law to require businesses that are awarded federal contracts above $500,000 in value to record their efforts to find ethnic minority subcontractors to work on the projects.
'The response from corporations to these amendments has been notably positive. According to figures collected in 1979, the number of contracts held by businesses run by people of ethnic minorities rose from $77 to $1.1 billion.
'Projections for the sum total of contracts held by ethnic minority-owned businesses by the end of the 1980s is estimated to be over $3 billion per year, and we anticipate no slowing in growth. This is hugely promising for people of BAME backgrounds, but this also poses risks to these companies.
'Firstly, if a small firm expands too quickly, they put themselves at risk of overextending their budgets and falling into administration. Since most businesses owned by ethnic minorities are on the smaller side, to perform subcontracted work they will need to make big investments in physical resources for their work to compete in with larger more established businesses; potentially leaving them with huge bills if their contracts are then reduced or let go.
'Large established businesses still present a significant competitive threat to small business owners; if they become complacent, there is no reason their contract will not be passed on to a more established business.'
Question 2.1
The primary purpose of the passage is to:
A) Give an overview of the inequalities in a certain subgroup
B) Describe the potential problems in a given situation
C) Problem solve
D) Analyze source material to provide an answer
E) Explore the various effects of research
Example Question
Question 2.2
The passage supplies information that would answer which of the following questions?
A) Which agencies have set increased targets for the use of corporate businesses in federal contracting?
B) What is one situation under which an ethnic minority-owned small business might fall into debt?
C) Which agencies must be accountable when looking at the number of corporate businesses involved in federal contracting?
D) How often white-owned businesses use ethnic-minority owned businesses as 'fronts' for obtaining subcontracts from the government?
E) How many ethnic minority-owned businesses will there be by the year 1990?
Example Question
Question 2.3
One disadvantage activists have noticed for ethnic minority businesses is:
A) Being vulnerable to racial discrimination
B) Not being able to access the same opportunities as white-owned businesses
C) Banks will not offer these businesses loans
D) Budget issues prevent them from accessing loans needed to grow resources
E) Small businesses need to invest in resources without knowing whether they will hold a contract for a long time
Example Question
Question 2.4
The passage implies that if a large business fails to win federal subcontracts it may:
A) Not lose out financially
B) Go into administration following over investment
C) Lose subcontracts to small businesses
D) Be able to subcontract to small businesses at a profit
E) Have to take a new approach to bidding for contracts and subcontracts to ensure all the work needed can be done in-house
Example Question
Question 2.5
The authors suggest that minority-owned businesses should:
A) Stop competing by not expanding their businesses
B) Expand its customer base to increase competition
C) Put their efforts into securing as many long term subcontracts as possible
D) Pass on work that is beyond capacity to other minority-owned businesses
E) Exploit its influence within a contract with a large corporation to pitch for work for other minority-owned businesses
Example Question
Basic Question:
1. 15.54 + 1902.68 = ?
A) 1918.22
B) 1908.12
C) 1918.02
D) 1917.24
Example Question
Algebra Question
2. Using the following equation, solve for (x) where y = 2
8x – 6y = 52
(x) is equal to:
A) 4
B) 8
C) 5
D) 3
Example Question
Word Question
3. 15 members of a college dance society are male. There are 59 members in total.
Approximately what percentage of the society are male?
Answer:
A) 23%
B) 25%
C) 29%
D) 21%
Example Question
1. Which of the following helps to assess a patient's heart-rate?
A) Body temperature
B) A thermometer
C) Physical activity
D) Concentration of ions
Example Question
2. The brain is made up of ______ lobes
A) 1
B) 4
C) 3
D) 2
Example Question
3. A/An _______ is the largest unit of any chemical element?
A) Atom
B) Molecule
C) Nucleus
D) Electron
How Is the Test Scored?
The test is scored in percentiles for each section, as well as a composite percentile score reflecting your overall mark.
To pass the test, you must complete all three sections, have a percentile score for each section that falls in the top 30%, and a composite percentile score that falls in the top 40% percentile.
Composite scores are converted to percentiles. A test score of between 199 and 145 overall will land you in the 99% percentile. A score of 117 equates to the 70% percentile.
Although the pass rate is standardized, some schools require a higher pass rate. Check what pass rate is required with the school you are applying to.
What Are the Results Used for and What Do They Show?
The results demonstrate to your prospective school your verbal proficiency, scientific knowledge and understanding of math, and will be the deciding factor in your gaining or losing a place at any nursing school.
Although it may seem nonsensical to test for verbal reasoning, being able to analyze large portions of text, pay attention in class and process large volumes of textual information quickly will be essential to your success as a student nurse.
Similarly, the math questions may seem unrelated to nursing, but in any medical profession, quick numeracy is essential – you will be constantly analyzing patient test results and monitoring patient progress.
The science questions demonstrate your ability to internalize and contextualize scientific knowledge. A large part of medical practice is memorizing facts, and again, this will be essential to your success both in nursing school and in your continued professional development.
Five Steps to Passing the NLN-PAX
Step 1. Buy the NLN-PAX Review Guide on Amazon
The NLN-PAX Review Guide covers all the sections of the NLN-PAX exam in detail.
The practice questions included in the back of the book are also real questions from past exams which sometimes appear verbatim in their real test, providing you with a rehearsal opportunity.
So, if paper study guides are your go-to, this is the guide you need to buy.
Step 2. Visit Your Test Center
Test center policies vary between schools, so visit the school where you intend to sit the exam.
Some will allow the use of desktop calculators, some will not.
Unlike the SAT or other entrance capacity tests, there is no adjudicator announcing timings. The exam is delivered entirely through the computer.
Make yourself familiar with the test environment and ask questions about the school's specific policies on timings.
Step 3. Pace Yourself and Check as You Go
Timing is what makes the NLN-PAX practice test tricky. The science section and verbal sections require you to answer 60 questions in 40 minutes, and the math section 40 questions in 40 minutes. In other words, 40 seconds per question for the first and last sections, and one minute per question for the math section.
When practicing, practice against the clock.
Unlike other tests, once you have completed a set of questions within the science, verbal or math areas of the exam, you cannot return to correct them, although you can skip questions and come back to them.
For example, in the verbal section, each comprehension passage has five questions. Once you move on to the next comprehension passage, you will not be able to go back to amend any answers.
Step 4. Exploit Online Resources
There are plenty of specific online resources created specifically for the NLN pre-entrance exam. These vocabulary flash cards come recommended, as well as these mometrix videos and flashcards.
The National League for Nursing sells a PAX Prep Bonus simulation test, which gives you 60-day access to practice tests for $19 per subject area. This includes corrective feedback at the end of the test and will be the most up-to-date practice tests available.
Step 5. Take Part in Online Zoom Practice Sessions
The National League for Nursing's testing division runs a day-long Zoom review session, and the NCLEX Readiness Live Review on Zoom, led by an experienced NLN Nurse Educator Facilitator.
These new seven-hour sessions have been created in response to the demands of studying during COVID-19.
They use resources that the National League for Nursing previously only made available to the schools which delivered the tests, including flash-cards and practice questions, and are delivered to students at a fraction of their cost value.
Final Thoughts
Passing the NLN-PAX pre-entrance exam is as much about practice and preparation as it is about knowledge and proficiency. The NLN-PAX test is challenging because of its pace, although the test now only contains 180 questions, this is still a lot to complete in a short time.
Over time, the National League for Nursing has developed this test to include more questions. Study guides and internet resources give varying information about how many questions and time limits are in each section, so make sure you are using the most up-to-date practice resources when working toward the exam.
You will only have three chances to pass this exam in total, so invest time and energy in studying and doing practice exams.
Clarify any questions about pass marks, calculator use and test costs with your chosen schools before applying. Many nursing schools require a much higher score than the standardized pass mark.
Each school will also offer the exams at different times throughout the application period, some may have limited places, and each institution will charge a different amount to apply for the test.
The NLN-PAX exam assesses your general knowledge and capacity as well as your performance under pressure. So to pass, prepare.
---