The Medical College Admission Test (MCAT)
All products and services featured are independently selected by WikiJob. When you register or purchase through links on this page, we may earn a commission.
What Is the MCAT?
The Medical College Admission Test, more commonly known as the MCAT, is a prerequisite exam for students looking to gain entry to medical school in the US and Canada.
Designed and administered by the Association of American Medical Colleges (AAMC), it is a computer-based standardized test that allows admissions councils to compare the knowledge, skills and readiness of all med school applicants.
Your MCAT score will be considered alongside other selection criteria, such as your academic record, extra-curricular activities and letters of recommendation. That said, the MCAT is generally considered one of the most important aspects of the application, so should be given considerable attention.
The exam is administered several times throughout the year from January to September. It can be taken up to three times in any given testing year and four times over two years, with a maximum of seven attempts in a lifetime.
You should look to sit your MCAT in the academic year before you intend to start your medical studies and should select your test date strategically to ensure enough time for extensive preparation.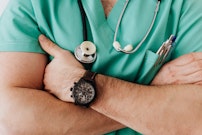 MCAT test
What Is Being Assessed?
As a med school admissions test, the MCAT is specifically designed to measure not just your scientific knowledge, but also your ability to analyze, interpret and draw conclusions from scientific data.
The exam is split into four sections, three of which focus on core scientific content.
Instead of scientific strands being tested individually, the MCAT takes an integrated approach.
Students will be expected to show their understanding of how these strands work together; much as you'd encounter them in your medical studies and throughout your career.
You'll be tested on:
Biological and Biochemical Foundations of Living Systems (Bio/BioChem) – This section tests your knowledge of the biological sciences as well as general and organic chemistry.

Chemical and Physical Foundations of Biological Systems (Chem/Phys) – This section combines chemical and physical principles in the context of the biological sciences; that is to say, how said principles apply to the functioning of living systems.

Psychological, Social and Biological Foundations of Behavior (Psych/Soc) – This section is a recent addition to the MCAT content, owing to its increasing importance in the field of general medicine. You'll be tested on your understanding of the impact socio-cultural and behavioral factors have on overall health.
In addition to the science-specific sections, the MCAT also measures your critical thinking.
In the Critical Analysis and Reasoning Skills section (CARS), you'll be assessed on how well you can interpret information, analyze arguments and draw evidence-based conclusions, inferences and assumptions.
This section does not require any prior knowledge. Instead, it is a measure of your general intelligence and problem-solving skills.
Since logical thinking and critical analysis are key to the successful practice of medicine, the CARS section of the MCAT holds just as much weight as the science-based sections and should be given the relevant amount of attention in your MCAT preparation schedule.
Question Formats and Type
In total, there are 230 questions on the MCAT, each in multiple-choice format.
For each of the three science-based sections, you'll have 59 questions, 44 of which will be passage-based and the remaining 15 discrete.
Passage-Based Questions
Passage-based questions include a lengthy description of a scientific scenario, often including images, graphs and/or diagrams.
For every passage, you'll be asked a selection of questions, requiring you to draw conclusions from the evidence provided.
Discrete Questions
Discrete questions offer a short sentence or two stating a scientific fact, again, often accompanied by visual data.
These typically focus on your understanding of scientific theories, formulas and relationships.
CARS
For the CARS section, you'll answer 53 questions in total, all passage-based and focusing on topics from the humanities and social sciences, including ethics, philosophy, political science and religion.
You'll have nine passages in total, with five to seven questions on each.
You can find practice questions and resources on the AAMC website.
What to Expect When Taking the MCAT
All med school applicants are required to take the MCAT at a Pearson VUE assessment center. For the test itself, you'll be seated for around seven and a half hours, with time required prior for registration.
Registration
On arrival, you'll sign in with the on-site test administrator, read and agree to the test terms and conditions, and validate your identity.
You'll need to provide two forms of valid photo ID that include a signature, such as a driver's license and passport.
The first and last names on your ID should exactly match the names used when you registered to take the MCAT.
You'll have your palm scanned, the record of which will be assigned to your test taker profile.
You'll need to scan your palm every time you re-enter the test room (for example, when you return from a break). This ensures no one can resume the test on your behalf.
You'll also have your photo taken and be issued with an ID badge.
All personal belongings, including phones, wallets and watches, will need to be stored in an allocated locker as these are not allowed in the testing area.
Test
The MCAT will be taken in a secure test room. On entering, a proctor will scan your palm and make sure you have no personal effects with you.
You'll be given an erasable whiteboard and shown to your own computer station.
You have the option to take a ten-minute tutorial before the exam itself begins, which will run to the following structure:
Chemical and Physical Foundations of Biological Systems – 95 minutes
Optional 10-minute break
Critical Analysis and Reasoning Skills – 90 minutes
Optional 30-minute break
Biological and Biochemical Foundations of Living Systems – 95 minutes
Optional 10-minute break
Psychological, Social and Biological Foundations of Behavior – 95 minutes
On completing your MCAT, you'll be given the opportunity to void your scores. If you choose to do so, there will be no evidence of you sitting the exam.
There's also an optional satisfaction survey, which should take around five minutes to complete, should you wish to.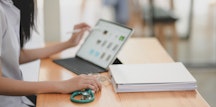 Medical College Admission Test (MCAT)
How Is the MCAT Scored?
The scoring method for the MCAT is not straightforward but, essentially, you'll have a raw score based on the number of correct answers you give.
There is no negative marking. Neither incorrect nor unanswered questions affect your raw score so, with that in mind, it's always best to take an educated guess on questions you're unsure of.
Your raw score is then converted to a scaled score.
You'll be awarded a scaled score between 118 and 132 for each of the four sections of the test.
These are then combined to give your final scaled score which will be between the lowest possible score of 472 and the highest score of 528.
In any given testing year, there are several variations of the MCAT. Whilst they all test the same knowledge and skill set, and the AAMC endeavors to make them all of equal difficulty, there will inevitably be some difference.
The scaled scoring system is used to account for these slight variations in test difficulty, giving all test takers equal advantage in the med school admissions process.
MCAT Score Report
On receiving your MCAT score report, you'll see your overall scaled score and three additional scoring components:
Percentile rank – This is where you rank compared to all other test takers of the MCAT. Your percentile indicates the number of examinees that achieved an equivalent score (or below) to your own. So, for example, if you're in the 85th percentile, that means 85% of all other test takers scored the same as you or less.

Confidence bands – These account for inaccuracies in the marking process and are applied to each section of the test. The AAMC itself states that marking can be influenced by several factors, and the score awarded may not reflect your 'true score'. Confidence bands are designed to even the playing field between candidates with similar scaled scores. For example, if you score 124 on a given section, you'll have a confidence band of 123 to 125.

Score profile – This gives you an overview of your strengths and weaknesses, showing you how you performed on each section compared to average takers. Rather than being a resource for admissions councils, your score profile is more of a performance tool, showing you where you need to focus your efforts should you take the test again.
How Your Score Is Used
Each medical school will have its own selection criteria and its own way of incorporating MCAT scores into the admissions process.
Some schools will give considerable weighting to the MCAT and may have minimum scores that they accept. Others will take a broader view and consider candidates with lower scores, provided they have strong evidence to support their application.
Check with the schools you intend to apply to before taking the exam and if they do have minimum requirements, plan your MCAT prep with this specific score goal in mind.
When Will I Receive My Score?
As the scoring process is complex and requires converting and equating, MCAT scores take 30 to 35 days to come through.
This period also allows ample time for students to raise any concerns they have about the testing process or conditions on the day, and for these concerns to be investigated by the AAMC.
How to Do Well on Your MCAT
The MCAT is a difficult exam, designed to ensure you have what it takes to succeed both in med school and in your professional career beyond.
Good preparation is vital, so use these tips to give yourself the best chance of success.
1. Create a Comprehensive Study Plan
Make a plan that's tailored specifically to you. Start by taking a practice exam to see where your score currently lies; set yourself a goal score and give yourself enough time to work strategically towards it.
Assess your strengths and weaknesses and focus your time accordingly.
It can be tempting to study material you're already comfortable with, but to succeed on a test as tough as the MCAT, you need to go outside of your comfort zone and tackle more challenging subjects.
2. Slowly Build Up Your Stamina
The MCAT is a long exam, with over six hours of total test time, not including breaks.
You need to prepare yourself for this whilst avoiding burnout in your preparation. Think of it as training for a marathon.
Start with shorter study sessions and gradually increase these as your test date approaches.
Trying to study for six hours a day every day will wear you down, whereas slowly increasing your stamina will help you retain information as well as maintain focus on test day.
3. Become a Critical Reader
Whilst the science-specific sections of the MCAT require you to learn certain concepts and principles, they also require you to think critically, and the CARS section relies solely on your logical aptitude.
Prepare yourself for this by becoming an active and analytical reader.
Refer to articles on the humanities and both social and life sciences, and focus on the arguments within as you read.
Ask yourself if conclusions are based on sufficient evidence, what arguments best support the claims made and what information contradicts them.
Training your brain to think this way will help you approach MCAT questions logically.
4. Thoroughly Review Practice Tests
You should take plenty of MCAT practice tests and, as your exam date draws closer, you should try taking these in full under exam conditions.
However, taking practice tests alone is not enough. Review every question and the answer explanations thoroughly, regardless of whether you got them right or wrong.
This process of essentially working backward will help you understand how the AAMC structures the MCAT questions, and how it wants you to respond.
You can find practice questions and resources on the AAMC website.
Many of the scientific concepts contained in MCAT questions relate to the level of understanding obtained at undergraduate level. However, there are some topics, such as anatomy, microbiology and genetics that it may be useful to take additional courses in.
Multiple MCAT prep courses can be taken online or in-person that will help you cement your existing knowledge whilst introducing you to new material not covered in your undergrad course.
See our article on the best MCAT prep courses to decide on the best one for you.
Final Thoughts
Owing to its complexity and duration, the MCAT is seen as a necessary evil by many aspiring medical students.
However, with the right preparation, it doesn't have to be such a daunting prospect.
After all, you're embarking on another four years of study and a residency program before you become a practicing professional, so in the wider context, preparing for a six-hour exam is a minor undertaking.
It is designed to test not only your scientific knowledge and critical understanding, but also that you are fully prepared for what awaits.
Look on your MCAT as a useful experience, not just for your prospective med school, but for yourself as an aspiring doctor.
---