Gallup CliftonStrengths Assessment
All products and services featured are independently selected by WikiJob. When you register or purchase through links on this page, we may earn a commission.
What Is the Gallup CliftonStrengths Assessment?
The Gallup CliftonStrengths assessment (formerly known as StrengthsFinder) is a personality test used by employers as part of their recruitment process.
When used effectively, the tests can show a company the particular strengths of potential employees. This can then help to guide their decision-making process when it comes to choosing the right person for the job.
The assessment uses a series of paired sentences to draw conclusions about the personality of the person taking the test.
An individual's answers are compared against a list of key personality traits. The results are then analysed and used to highlight their top five strengths.
Who Is CliftonStrengths Assessment for?
The CliftonStrengths assessment can be used by anybody who would like to develop insight into their personal strengths.
It is most commonly used by recruiters as part of the employment process when a company is looking to hire graduates or individuals for higher management positions.
This is because it is an effective tool in highlighting the key skills of candidates.
The test is often used to decide how well an individual would fit within a company and is particularly helpful for employers who are looking for a very specific skill set in their employees.
Employers are also able to use the results of the assessment to gain an insight as to how they can improve someone's strengths in a way that is beneficial to their company.
What Does the CliftonStrengths Test Assess?
The test assesses a person's strengths in relation to 34 key personality traits.
These traits are separated into four distinct themes: Strategic Thinking, Relationship Building, Influencing and Executing.
Strategic Thinking
Relationship Building
Influencing
Executing
What to Expect On Your CliftonStrengths Assessment
If you are asked to complete the CliftonStrengths assessment as part of your job application, it might be useful to know what to expect.
Candidates are typically given one hour to answer 177 questions.
The questions are formatted as pairs of sentences which may appear similar or as opposites. You will need to pick one sentence from each pair that you feel most closely relates to your personality.
How Is CliftonStrengths Scored?
Generally, scores will be calculated depending on which selection you make for each of the sentence pairs.
Each pair is designed to indicate a different personality trait, which builds an image as to which traits are strongest for each person.
The exact scoring system for the CliftonStrengths assessment can vary depending on who it is being used by.
While assessments that are completed for personal insight are generally scored using a similar system, tests completed as part of a recruitment process may be slightly different, as they could be looking for employees with particular personality traits.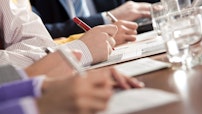 Gallup CliftonStrengths Assessment
Example Questions
The CliftonStrengths assessment is usually made up of pairs of questions where you are required to choose the sentence that you feel relates the most to you.
Occasionally, however, you may find that they are formatted as a sentence with a list of options indicating how much you feel the statements reflect your personality.
The two styles of question have been highlighted below.
Sample One
I am happy to lead in a group situation.
a) Strongly describes me
b) Describes me slightly
c) Neutral
d) Doesn't really describe me
e) Doesn't describe me at all
Sample Two
Select the sentence that applies most to you:
I am a sensitive person
I am a logical person
What Does a CliftonStrengths Report Tell You?
When you see your report, you will notice that it highlights your top five personality strengths from the list of 34 core traits.
This does not mean that you do not have other strong areas of your personality, but instead indicates that these five traits are the most prominent.
Sometimes, you will be able to access a further, more detailed report. This will show all 34 traits in order of strength.
By looking at your results, you will be able to see which areas are your strongest, but also which areas you perhaps need to improve.
This can help to give you an insight as to which job roles would suit you best or how to increase your scores in other areas.
How to Prepare For the CliftonStrengths Assessment
When it comes to preparing for the CliftonStrengths, there is very little you can do to revise.
It is essentially a personality test and, as such, is only designed to measure your personality rather than intelligence or ability.
There are, however, a few things you can do to help you feel more prepared ahead of the assessment.
Practice Tests
There are many websites that offer practice tests and sample questions.
The advantage of taking one of these tests is that it will familiarise you with what to expect when you sit the real thing and help you feel more confident.
While there are plenty of free practice tests online, you can also find complete preparation packs on websites such as JobTestPrep.
It is also worth noting that, as the test is timed, taking practice tests can be useful when it comes to ensuring that you are able to finish it, allowing you to paint a complete picture of your personality traits.
Research the Company and Role You Are Applying For
Spending some time researching the role can be useful when it comes to gaining insight as to the kind of person the company might be looking for.
It is also always a good idea to research the company you are applying for.
This can help you to understand the values that the business holds.
Key Tips for Taking the CliftonStrengths Test
Relaxation Techniques
If you are someone who feels particularly anxious when it comes to taking tests, you may benefit from practicing some simple relaxation techniques.
Breathing exercises can help to calm you and help you to properly focus on the task in hand.
Get Enough Rest
It may seem obvious, but you will always perform better in any kind of test if you are well-rested.
Your ability to concentrate and focus will be inhibited if you are tired, and it can also increase feelings of anxiety.
Be Yourself
Remember, this is essentially a personality test. It is vitally important that you answer the questions truthfully and honestly so that the results are accurate.
It may seem like a good idea to answer in a way that you think the employer wants, but this will not benefit you in the long run – it may mean you are offered a job you really aren't suited to.
Final Thoughts
The most important thing to remember about the CliftonStrengths assessment is that there are no wrong answers.
It is a personality test and, as such, it is an opportunity to show a potential employer exactly who you are, what makes you tick and what you are passionate about.
While a company may be looking for a specific set of personality traits in a potential employee, it is more important to be yourself.
Even if you aren't offered the role after taking the test, you will gain valuable insight into your personality that can help to guide you when it comes to applying for other jobs in the future.
---