A Guide to What a Background Check Is and How Long They Take
If you are applying for a job, you are likely to be asked by your potential employer for your consent to carry out a background check, sometimes before an offer of employment is made.
This article will help you understand what a background check is, why background checks are conducted by employers and what your basic rights are regarding background checks.
What Is a Background Check?
An employment background check is an investigation carried out by the employer to check details provided by the applicant, including:
Verifying your identity and right to work
Your credentials (such as professional references and education results)
Any potential commercial and criminal background that may be relevant
Depending on the type of role that you have applied for, additional background checks may also be required if the role requires government security clearance, credit checks or certain professional qualifications.
Nearly all employers will ask for a background check, usually before a job offer is proffered, but occasionally in the period between acceptance of the role and starting the position.
A job offer may also be made that is contingent on the results of a background check.
Why Do Employers Conduct Background Checks?
Every legitimate and decent employer will want to be sure that they are not breaking any laws when recruiting a new employee.
This means that, in addition to ensuring that you are a good fit for the business and have the relevant skills and training, your potential new employer will want to be satisfied that:
You have the right to work
That you are trustworthy
That your references and academic credentials check out and are accurate
That you do not have a criminal record, particularly one that would stop you from carrying out your job
Employers may also continue to carry out regular checks (for example, criminal record checks or drug and alcohol checks) routinely throughout your employment, depending on the role.
Who Pays for a Background Check?
Generally, your employer should pay for a background check for a job, especially if they are using a consumer reporting agency to undertake the check on their behalf.
Many states specifically mandate that the employer must pay the cost of a background check.
These include:
Iowa
Kansas
Kentucky
Louisiana
Massachusetts
Vermont
However, these laws typically apply to state-wide searches. If they require specific county checks (such as county court records), they may still be able to ask the employee to contribute towards the fees.
You should always check your state law to see if the requirement is on the employer or the employee.
Outside of these states, employers can legally request that the candidate pays for their employment check. However, most employers can (and will) factor in the cost of background checks into their recruitment budgets.
They understand that paying for the checks improves their standing as a prospective employer.
What Happens to Your Personal Data During Background Checks?
Although there are federal laws that protect medical and financial data, each State will have its own personal data protection laws.
It is understood that employment background checks can uncover sensitive data (such as health information, criminal checks or consumer/financial information). The Fair Credit Reporting Act has specific requirements which employers must follow when conducting background checks.
If an employer is conducting a background check against an applicant from the EU, they must adhere to the US-EU Privacy Shield. This is a self-certification register which allows companies to transfer personal data from the EU to the United States under certain restrictions.
How Do Background Checks for Jobs Work?
If your future employer plans to conduct a background check, you will need to provide them with your authorization.
The Federal Trade Commission (FTC) says that all employers must seek your written permission before carrying out any of these checks through a third party.
Some smaller employers may choose to conduct the background check themselves, whilst others may use the assistance of third-party organizations (known as consumer reporting agencies or CRA) who are specialists in background checks.
These are independent companies whose sole purpose is to investigate the history of the applicant and present real-time, verified data to the employer.
They cannot make recommendations as to whether the employer should hire the candidate.
There are many CRAs available throughout the United States, and each firm will have its own specialisms.
Some specifically work on behalf of smaller businesses, whilst others will have sector-specific capabilities.
Any background check carried out by a third party is defined as a consumer report and should therefore be carried out to the standards set out by the Fair Credit Reporting Act (FCRA).
Employers may carry out some basic checks themselves, such as contacting previous employers or checking professional education history – and you should note that these kinds of background checks do not need your permission.
Your employer will decide what criteria to search for. They may choose to look at county or state court records, or they could choose to look further into federal court records.
Some employers may look at your current address, whilst others may also consider any previous locations.
They may request a letter of employment from a previous employer to verify your work history.
Employers should use the same criteria when carrying out background checks on more than one applicant. That way they can ensure that they are making a fair and informed decision.
Once the employer has decided what checks they wish to make, they will usually inform the consumer reporting agency (CRA) who will conduct the check on the employer's behalf.
It is worth remembering that although employers can choose what they wish to look for, they are bound by the legislation of the Fair Credit Reporting Act (FCRA).
If anything is flagged in the reports that lead to you not being given a job offer, the employer is obliged to contact you with the relevant information.
This allows you to assess the information and rectify any mistakes.
What Legal Requirements Protect You During a Background Check?
The Federal Trade Commission (FTC) is designed to protect you during background checks. It clearly outlines an employee's rights and makes it clear what employers can and cannot do.
Employers are bound by the FTC regulations.
The FTC takes responsibility for enforcing the FCRA within background checks for jobs. This means that applicants can sue employers if they believe that they have been violated or discriminated against.
There are several legal requirements that protect applicants throughout the background checking process:
The employer must make it clear whether any employment offer is contingent upon you passing a verified background check. They must let you know what they are looking for and, as mentioned above, if anything within the report leads them to decide against hiring you, they must state the explicit reason and give you a copy of the report.

All applicants must be treated the same way. Each applicant should receive the same background check, using identical criteria. This ensures that the decision-making process is considered fair and just.

If the employer is looking into your personal history then they must have your written permission. If the employer conducts an employment background check without your permission, you may have grounds to submit a complaint to the Federal Trade Commission.

You have the right to access the information that your employer has received about you. You must read through the report carefully. If you believe that any information about you is false or misleading, you will have the right to query the results and explain any falsehoods to your prospective employer.
Within the specific background checks for jobs, there are many further legal requirements.
Let's break them down:
Credit Checks
Employers can look at an applicant's financial history. However, federal law (the FCRA) makes it clear that if an employer withdraws an employment offer due to a credit report, then they must notify the applicant in writing of the reasons why.
They should also provide the applicant with the contact details of the credit reporting bureau so that the applicant can correct any false information.
Medical History
This should not be used within your background check unless your medical background can prevent you from undertaking the specific job (for example, the military).
Applicants with disabilities should be protected from discrimination thanks to the Americans with Disabilities Act of 1990.
Protected Characteristics
Certain protected characteristics should never be used within a background check for a job.
These include information about:
Age
Color
Disability
Ethnicity
Marital status
National origin
Pregnancy
Race
Religion
Sex/sexual preference
Some of this information may be freely available through social media platforms (especially if an account is publicly available). However, an employer must not use that information to influence their decision-making.
These characteristics are protected via the Title VII of the Civil Rights Act of 1964.
Social Media
It may be tempting for an employer to look at an applicant's social media platforms as part of an employment background check.
If an applicant has their account settings set to 'public', then legally, yes, an employer can consider any public tweets or Facebook/Instagram posts as part of their decision-making processes.
However, an applicant still has a right to privacy.
Firms must not ask for login details to gain access to private accounts. Nor can they try to add as a 'friend' to gain access to that user's accounts.
Union Participation
Being involved with a union is deemed a protected right.
Although it is not illegal, it is considered extremely bad practice for an employer to question an applicant about their involvement with any unions.
What Information Will You Need to Provide as Part of a Background Check?
You will need to provide your employer with any relevant information which will aid them with the background check. This can include your full name, date of birth, address, social security number and details of your previous employers.
You should also confirm details on your resume, including your academic qualifications and/or professional licenses (if required).
To verify your identity, you should also expect to provide a copy of your driving license or passport.
What Will Be Checked?
This will depend on what an employer specifically asks for.
Typically speaking, employers will be looking to see that you are who you say you are and that you do have the qualifications that you have listed on your resume.
Most checks will relate specifically to the job description – so if you are working in a specific role that requires a professional license, they will check to see that your license is valid.
Some employers may look at your medical records, and they may even request that you undertake a drug test.
If you are working in a government job role or one which requires significant responsibilities, you can expect a more stringent background check.
Will I Always Have to Have a Background Check?
Some background checks are mandatory for working in the US, including checking your right to live and work in the country.
95% of employers carry out some sort of check before making a job offer.
Types of Background Check
Typically a background check will look back at the past 7 to 10 years, although this varies from state to state.
For some checks (such as checking academic qualifications), the relevant information may be from even further back.
Your employer will start by checking the details contained on your resume, and may also ask you to complete specific forms.
Here are some of the most common checks you may face during the recruitment process. Your employer will have to carry out some of these checks as they are mandatory by law, others will depend on the role you have applied for, and the needs of your employer.
I-9 Form
All US employers are required by law to complete a Form I-9 for each individual they hire for employment in the United States.
This means the employer must check your right to live and work in the US and you must provide acceptable documents evidencing identity and employment authorization, as set out in the guidance to the form.
E-Verify
This is an online check that employers can use to verify the information provided by you on the I-9 form.
The purpose is similar to that of I-9 but E-Verify takes some checks further.
Employers enrolled with the E-Verify scheme use the website to check the details provided by you to verify that you are authorized to work in the US.
Employment History Verification and Professional References
Your employer will want to ascertain that you have worked in all the places that you say you have on your application or resume.
This may be as simple as asking your previous employer for a reference, asking a previous employer to write an employment verification letter as proof of past employment, or it may be a more thorough check conducted using a third party.
Education and Military History
These records are confidential so can only be disclosed with your consent, but your employer will want to check that your education and (if relevant) military history, rank, and awards match with the information you have provided.
Professional Qualifications or Licence Checks
If the role for which you are applying is dependent on a professional qualification or license, the application state licensing board or awarding professional body will be contacted to verify the information provided by you.
This might include roles in professional services, financial services and education.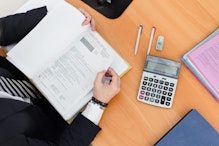 What Is a Background Check?
Job Applicant Credit Checks
If you are applying for a job in the financial services industry, or a role where you manage or have access to money regularly, your employer may run a credit background check.
The FCRA requirements apply to all credit checks.
The credit check will assess your financial history including bankruptcies, defaulted loans or payments, credit cards, and so on.
Drug and Alcohol Tests
A wide variety of employers will want to check that you are not taking recreational or controlled substances.
These tests may be carried out before a job offer, or at any time after employment commences, and some employers do this as a mandatory condition of employment.
Medical History
As mentioned above, while your medical history might be required depending on the role, the Equal Employment Opportunity Commission (EEOC) means that employers are not supposed to take into account medical history when making hiring decisions – nor are they allowed to make hiring decisions based on race, national origin, sex, religion, disability, genetic information and age (for candidates 40 or older).
Motor Vehicle Record (MVR)
An MVR check can be used to screen for driving convictions such as driving under the influence (DUI) and traffic violations.
Gun Permit
Depending on the requirements of specific job roles and employers, you may be asked to prove you have a right to carry a firearm by presenting a valid gun permit.
Criminal Record Checks
A criminal record check will search for major criminal activity including felony convictions, violent or sexual crimes, as well as checking for fraud and embezzlement.
A criminal background check will involve searching both federal and state criminal records, sex offender lists, national criminal databases and can also include fingerprint searches.
There are different levels of criminal record checks which, depending on the role, can be limited to state-level checks, or can include federal, county, national or even global databases of known or suspected criminals, potential terrorists, people under various sanctions or disciplinary action.
Other checks can also include known aliases.
OIG/FACIS 1, 2, 3 Checks (Fraud and Abuse Control Information Systems) Background Checks
A list of excluded individuals and entities (LEIE) is maintained by the Office of Inspector General (OIG) at the US Department of Health & Human Services.
This is mandated by the Social Security Act.
Anyone entered on the list has committed a health-care related crime. Examples might include:
Medicare or Medicaid fraud
Felony convictions relating to controlled substances
Various misdemeanor convictions related to healthcare, state health programs or defaulting on payments concerning medical care
All employers should run an OIG check. This is an easy, free search conducted on the OIG website.
If an employer hires someone on the sanctions list, they may be forced to pay a civil monetary penalty.
Fingerprint Search/Identity History Summary
The Automated Fingerprint Identification System (AFIS) is a searchable database of more than 35 million sets of fingerprints and is a mandatory check for government-run institutions.
An employer can also use the AFIS search to ascertain your criminal history including arrests, as well as potential aliases.
International Background Checks
If you've recently lived or worked in a non-US country, your employer may also run an international background check.
This will include similar checks to those run in the US but will be based in the country that you were working or living (for example, overseas criminal records, employment verification and education history).
What Background Checks Cannot Be Carried Out?
How far back a background check goes will depend on the particular type of check.
Some checks (such as employment history, educational achievements or professional licenses) can be verified throughout a candidate's career.
Other checks (such as financial records, driving records and social media screening) will have limitations on how far back an employer is legally allowed to go.
An employment background check can only go back to consider the past 10 years concerning bankruptcies, and seven years for records of arrest, civil suits, paid tax liens and accounts placed for collection, unless the salary for the role is $75,000 or more.
Different states and cities may have their own criteria, so your employer must ensure that they adhere to the local rules regarding background checks.
How Long Does a Background Check Take?
There is no set time-length for background checks, but they generally take around two to five business days to complete if there are no complications or delays.
The time it takes to complete a background check depends entirely on the specific screening required.
Identity Background Check
This element of a background check can be performed in a very short timeframe.
It involves searching for the necessary information online using specialized databases accessible by a verified background checker.
Data returned in this type of search can include a sex offender registry search, a national criminal database search and a Social Security number trace.
Criminal Record Check
For applicants who have lived in the US for their whole lives, a criminal record check is pretty quick, often returning results within one or two days.
However, if an individual has spent time living outside the US, the criminal checks must extend to the relevant countries and can add anything up to thirty days on to the expected timeframe.
Criminal records are held both in individual states and centrally at the FBI. The checks reveal incidents of arrests, warrants, court records and sex offences.
You may also have to provide your fingerprint as part of a criminal record check.
Your fingerprint is then checked against more than 35 million other fingerprints stored by the FBI on the Next Generation Identification (NGI) system.
Employment within government organizations – including schools, fire departments, hospitals and airports – all require a fingerprint check. This check typically takes up to three days to return results.
Past Employment Check
Employment history checks can be time-consuming as they involve contacting the HR departments of a candidate's previous employers to verify details of their employment.
The candidate may be asked to sign to confirm that they permit their past employers to share this information.
This check can typically take up to three business days but will take longer if any employment was outside the US.
Credit History Check
A credit check allows a potential employer to access a candidate's credit report, which provides an overview of any outstanding balances, mortgages and loans, among other things.
It is most likely to be performed on candidates hoping for a career in finance.
An employer may wish to see how an individual manages their personal financial affairs before allowing them to handle finances on behalf of their company.
A credit check usually returns results within one to two days.
Education Background Check
An education background check is particularly important for roles that require a minimum qualification to perform correctly. These checks verify that the candidate has been truthful about their educational attainments and that they have the necessary knowledge and skills required for the role.
This type of check also identifies whether a legitimate and accredited body has awarded a qualification, as opposed to a so-called 'diploma mill', which is an unaccredited organization that awards diplomas for a fee, for little or no work in return.
Delays in education background checks can sometimes be due to long holidays or lack of staffing. If there are no hold-ups, they should typically take a few business days to complete. Applications to international establishments will take longer.
Professional Qualifications
It is usually relatively straightforward to check for memberships to trade organizations or professional bodies, so this type of check typically takes only two business days or so.
Global Watch List
The Global Watch List is an international database of suspected or convicted criminals deemed to pose a threat to countries globally.
It also identifies individuals who may be prohibited from working in specific areas, such as healthcare practitioners struck off their register or those banned from working in finance.
This check can take up to two working days to complete.
Motor Vehicle Record Check
A motor vehicle record (MVR) check is essential for someone applying to work in a role that involves driving.
The check screens for any motor-related convictions or violations, including serious offences such as DUIs and minor discretions such as unpaid parking tickets.
Individual states carry out the MVR, so the length of time for the check can vary. Usually, the results are returned within one to three business days.
Gun Background Check
When a person wishes to have the right to purchase and carry a gun, they are subjected to a gun background check before being granted permission. These checks are processed through the National Instant Criminal Background Check System (NICS) and are extremely quick, taking just minutes to complete. The Federal Bureau of Investigation must perform them.
If it is expected that an employee is to handle firearms in any capacity as part of their role, they need to have a firearms license in place.
Gun stores, shooting ranges and cash transport services are just some of the many job roles that require a gun license.
Aside from handling firearms in the workplace, many US states have a Bring Your Gun to Work law, permitting employees to store firearms in their locked vehicle whilst on their employer's property.
If this applies to your workplace, your employer may ask to see proof that you have the right to carry a gun which you can confirm by presenting your gun license.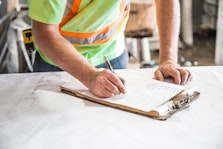 How Long Does a Background Check Take?
Why Might a Background Check Take Longer Than Expected?
From time to time, background checks may take longer than planned. This can be for any number of reasons, and when a combination of checks is required, the chance of delay is greater.
Some of the reasons a background check may take longer than planned are:
Organizations are closed for holidays. This is particularly relevant for educational checks where a school or university can be closed for an extended period.

Some of the required information is stored outside of the US. As well as being more difficult logistically, official offices overseas may have a backlog of work that adds further delay to the checks.

The employer has not completed the request forms correctly. Forms must be complete and accurate, otherwise the screening service will return them to the person requesting the data to make the necessary amendments. Employers are also responsible for completing release forms, which are a federal legal requirement to allow access to data about the applicant. A mistake in either of these steps will delay the checking process.

Searches may have to be performed manually if a county court is not using fully digitized records. This is more time-consuming than searching computer database records and can take up to 30 days to complete.

If a candidate has not heard from the employer for some time after commencing background checks, it may be that the checks are complete, but the employer is still deciding whom to hire. Candidates are advised to keep lines of communication with the employer open, so they can stay up to date with how their application is progressing.

The sheer size of the databases involved. There are more than 3,200 jurisdictions in the US, and the methods used to access records can vary across them. Although some have digitized records and accept online applications for searches, 30% require in-person direct access. Screening companies often employ court runners to perform these manual requests, but when this is needed, the checking process can take longer.

Once search data returns, the company is obliged to check and review all results before presenting them to the candidate. If the company does not perform this promptly, the delay can slow down the process.
What Can a Candidate Do to Speed Up the Process?
Once an employer commences background checks, the speed at which things happen is out of the candidate's hands. However, there are things you can do beforehand to prevent delays and keep things running as smoothly and quickly as possible:
Be truthful – Nothing is going to slow down the checking process faster than an employer discovering that a candidate has lied. If the applicant hides something during the interview process, the checks will inevitably expose the truth. This deceit then brings the candidate's integrity into question, potentially putting an employer off continuing with the hire. Any unexpected findings are presented to the candidate, as they legally have the right to verify the accuracy of the information. Again, this holds up the entire process, so even if the revealed fact doesn't affect a job offer, it could delay things considerably.

Respond promptly – Don't hesitate when replying to communication from the screening provider. If there are any unforeseen issues, the screening provider may need to contact the candidate to clarify details. The quicker these enquiries are answered, the quicker the screening service can complete the background checks.

Be organized – Get your personal and professional information in order. Background checks require specific details and information about the applicant. If these important documents can be ready for the screening provider, the process can commence quickly.

Make sure data is accurate – A candidate might make a mistake when giving the address of a referee, or provide the wrong contact details for an educational establishment. In this case, the screening company will have to spend time chasing the correct information, which will inevitably delay the checking process.

Inform the employer of any past names or aliases – If any variances in name appear in the identity searches, manual searches may be needed to verify the candidate's identity, which can delay the check.

Provide W-2s from previous employers – These forms will give the screening company a good overview and starting point for verifying details of past employment.

Contact referees – Get in touch with the people you have put forward to provide references so they can look out for the request and respond as promptly as possible.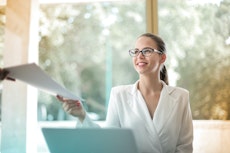 How Do Background Checks for Jobs Work
What Happens After a Background Check for a Job?
It should take just a few days for an employer to receive details of the background check from their chosen consumer reporting agency.
Many CRAs will link straight into the employer's applicant tracking system, which speeds up the process and automates communication between the employer and the prospective employee.
This means that you can be kept informed as to the status of your background check.
Once the employer has used that information, they can continue with the recruitment processes.
If the employer has hesitations about hiring you because of your background check, they must notify you in writing to explain their concerns and give you a right to reply.
They may have found that your experience does not correlate with the information you have provided them. Or they may have concerns over your criminal check.
Whatever the circumstances, you must be allowed to explain any negative details.
Typically, most employment background checks will take place during the hiring process before you have been formally offered a position. However, in some instances, the background check may take place after you have been hired and are working within your probation period.
Final Thoughts
Background checks are a standard and normal employment procedure and are to be expected.
You should bear in mind when completing a job application form or submitting your resume that your employer will be verifying the information that you have provided.
You should also be aware that your medical records, credit history and even social media postings can be analyzed by your employer, and even though they are not supposed to make discriminatory decisions, anything that you have done can be assessed.
If you are worried about failing a background check or what an employer may find out about you, then you could consider conducting your own check.
You can contact the DMV to access your motor vehicle history, or you could ask previous employers to send you a copy of your personnel files.
If you are aware of what an employer may glean from the background check, then you can mitigate any issues and explain any areas of concern in advance.
If you are concerned by what you have previously posted publicly on social media, then do a Google search of your name and see what appears. Make sure you delete any incriminating or unsavory status updates/posts and ensure that your settings are switched to private.
In most cases, background checks for jobs should not be something that you are afraid of. They are there to enhance and validate an employer's decision to hire you, rather than a tool to provide the reasons why they should not.
You should not worry too much about routine background checks, as long as you are honest about your declaration of information.
An average background checking procedure takes just two to five days, but there are a lot of potential issues that can extend this timeframe, sometimes by up to 30 days or more.
A candidate can help prevent delays by having an awareness of what they can do to assist and what exactly is involved in the background checks.
Providing relevant information and being truthful throughout the application process are both critical factors in avoiding delays.
---