What to Do After a Failed Background Check
What Does It Really Mean to Fail a Background Check?
Failing a background check can be disappointing and often embarrassing, but there are numerous reasons for failure and it doesn't always mean you won't get the job.
Standards vary from company to company, and the nature of the job will play a key part in the criteria for failing or passing the check in the first place.
For example, if you are going for a job that involves driving and you have driving offenses, you may fail the background check.
However, if you are going for a job which involves no driving, this might not be of any interest to the employer and you may pass.
Things can be more problematic when the job you are hoping to get involves finance, security, or working with children or the vulnerable. These positions often demand a spotless record for the employer to be able to move forward with your application.
The breadth of a background check varies from company to company. Some companies only check criminal convictions, whilst others run a complete check and look at employment history, driving offenses, education, credit history and more.
Learning more about the screening process and your rights will give you the best possible chance of securing a job.
Top Reasons You Might Fail a Background Check
There is a long list of reasons why you might fail a background check.
Reasons for failure are usually linked to the nature of the job; just because you tick the box for one of the categories listed below, doesn't mean that was the reason for the failure.
You should be informed in writing of the exact reason for failure.
Bankruptcy
If you have gone bankrupt in the past, you may fail a background check.
Failure on this basis is most likely if you are going for a position in which you will be handling a company credit card or large amounts of money.
If you have had to go bankrupt because of divorce or another situation that was largely out of your hands, this will usually be taken into consideration by the company and will not result in a retracted job offer.
It is important to note that the company will not be given the reason for your bankruptcy, so you should always try and explain the situation at interview if you were not directly at fault for having to file.
Criminal Record/Criminal History
Criminal record searches are common and there are some industries where a clean record is imperative. However, in many cases, a criminal record (and even conviction) does not mean instant elimination from the recruitment process.
Many employers will give you a chance to explain the nature of the crime. If the role you have applied for does not involve children or the elderly and does not require a high level of security clearance, there is a good chance you will still be considered for the job.
Roles that require high-security clearance will be difficult if your crime was any of the following:
Drugs or alcohol-related
A sex offense
Cyber-crime
Embezzlement
Other financial crimes
A crime related to a personality disorder
One major offense or a series of smaller offenses
You can find out more from the US Department of State.
According to the law, if the nature of the crime does not bear any relevance to the core responsibilities of the position you are applying for, the employer cannot deny you the job.
Driving Record
As mentioned in the introduction, a moving violation like speeding or running a stop sign may not affect your application if the role you have applied for involves no driving at all, as long as you can convince the employer that you are capable of getting to work on time every day without issue.
If you have a Driving Under the Influence (DUI) conviction you will not necessarily be ruled out if the job does not require any driving; however, you will be expected to explain the circumstances to the employer.
Military Discharge (Dishonorable)
Dishonorable discharge from the military doesn't paint you in the best light and is usually a red flag for a finance or security position.
However, in some cases, the employer will not consider it relevant to the role you have applied for.
Credit History
In the majority of states, employers can see a candidate's credit report before offering them a position, although they often don't bother.
A credit report check is usually nothing to worry about if the role does not involve you handling the company's money (company credit card, etc.).
If the role is finance-based, poor credit history is likely to be a cause for concern and you may not move any further in the recruitment process. 9*
Employment History and Education
It's easy to bend the truth when it comes to writing a resume but inaccuracies are likely to be detected if your prospective employer runs a background check.
It's important to make sure you are honest about your employment history when it comes to companies worked for, dates and job titles.
Similarly, make sure your resume is free of falsehoods when it comes to grades and achievements. Some employers will ask you for certificates and documented evidence of achievements – so it's a good idea to have these to hand just in case.
What Should You Do if You Think You Will Fail a Background Check?
If you think you might fail a background check, be honest with the employer at interview. Bring up any concerns you have about what might be flagged in your check so that you can explain the circumstances surrounding the incident.
It might be that the offense occurred when you were much younger and you can use the interview as an opportunity to talk about how you have learned from your mistakes.
Don't make changes to your life like relocation or a new car based on the proposed new salary if you have concerns about your background check. Keep applying for jobs and don't rule out other opportunities until you know the job is yours.
You can run a background check on yourself before the company does if you're worried about what might come to light. For under $70 you can run a national check via a company like Criminal Watchdog; however, this doesn't cover things like education, driving and credit.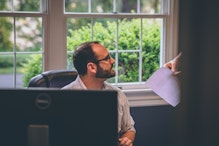 What to Do After a Failed Background Check
If you're on a budget, you can run the individual checks yourself by manually going through each process:
Driving
If you're unsure about driving offenses on your record, you need to go to the DMV website for every state you have ever held a license.
Different states have different rules about which offenses appear on a record and how long they stay there for.
Criminal History
To check what's logged relating to your criminal history, you can run a criminal background check.
If you know that there is likely to be something on your record like an arrest or conviction, go to the court (county/state/federal – cover all bases) where the charges were filed.
To obtain files from a county court you will have to attend in person.
The Fair Credit Reporting Act (FCRA) states that arrests that happened more than seven years ago should not come up on a background check – so that's something to bear in mind because if this is what the employer is flagging, you can contest it.
Credit Report
Credit reports are renowned for having small errors so it's a good idea to periodically check your own.
An individual has access to their credit report for free, once a year from the national credit unions.
There are three national credit unions, which means that you can check your report three times a year to check all is on track and no errors have occurred.
Go to Annual Credit Report to access your reports.
Errors can be disputed via the Federal Trade Commission.
If you're unsure about what should and shouldn't be on your record, you can read up on the Fair Credit Reporting Act.
Credit reports are different from your credit score, which is separate and costs to check.
It's important to note that an employer needs your permission before accessing your credit report.
Education and Achievements
Employers often hold accounts with organizations like The National Student Clearinghouse for checking educational credentials.
Whilst it's not possible (or at least very difficult and expensive) to do that as an individual, you do have the right to request your transcripts to check for errors.
If there are any errors, you have the right to ask the school to correct them.
Social Media
An area often overlooked by individuals is social media.
Whilst companies are unlikely to use software to check your online presence, it is becoming more and more common to manually check social media accounts before offering a job.
Check the privacy settings on your social media accounts to ensure your public profile is professional.
Use a search engine to look yourself up; if you've done something you're not proud of in the past and it shows when your name is searched, you may want to bring it up at interview and fully explain the circumstances.
What Will the Employer Do if You Fail Your Background Check?
If you fail your background check and the employer is considering not hiring you, you should receive the following:
A pre-adverse action notice
A copy of the background check
A written explanation of the reasons for them not offering you the position
A copy of the document, 'A Summary of Your Rights Under FCRA'
It's important to remember that just because you have been informed of the failure of the background check, doesn't mean you have automatically been rejected from the recruitment process.
Angrily phoning the company and making demands to explain your case will not help if the employer is weighing up whether or not to disregard the issues raised in the check.
Don't forget – sometimes there are inaccuracies in reports which can easily be rectified.
So, what will happen?
The employer will likely be as disappointed with the results as you are. If they have gone to the trouble and expense of running the background check, it is because they were confident that they wanted you to join their team.
For this reason, they might be working behind the scenes with board members and alike to establish whether or not they can proceed with your application despite the challenges.
After receiving the report and other documents, you then have five to 10 days (depending on your jurisdiction) to discuss the outcome of the report with the employer.
What if they've got it wrong?
If you think the information about you is wrong, follow the same methods as listed in the previous section to find the offending information. Then clear up any issues and gain proof of the fact the offense should not go against your record.
For example, if you have the same name as your father, you may find the company has run a report on him and not you, so the offense is his and not yours.
If the employer still decides not to hire you, they must send you a Final Adverse Action letter which should explain the reasons for rejection.
The employer must follow certain laws and guidelines throughout the screening process. You can read up on what they are legally required to do using these websites:
Final Thoughts
Failing a background check certainly puts a question mark over your job offer, regardless of how well you performed at the interview or how good your qualifications are.
However, it doesn't necessarily mean you won't be offered the role, and it's very unlikely to mean you will never get a job again.
If you do fail a background check and have no grounds to contest it, think about roles you could go for that are unlikely to be affected by the nature of your offense.
All is not lost; you have gained valuable experience by going through the interview experience and you now have a report showing exactly what your background check has flagged.
Knowing more about what your background check will show will help you be better prepared to address any issues at your next interview and go for positions that are unlikely to be affected.
---