11 Jobs for Social Anxiety
Success in each job is not solely determined by how outgoing you are, particularly when you find it unnatural.
This article will highlight some of the great career paths for people with social anxiety, where you can succeed while enjoying your own company.
What Is Social Anxiety?
Social anxiety is framed as a disorder that equates to being afraid or overwhelmed by social interactions.
This fear of interaction, whether in the form of a conversation or a last-minute team meeting, can cause extreme discomfort for some.
The overwhelming feelings of fear can also be viewed as a phobia of unplanned communication.
With this in mind, there are some symptoms to be aware of. These include:
Heart palpitations
General anxiety
Panic attacks
Extreme fear of judgment
Sweating
Loss of concentration
Those who suffer from social anxiety may find it hard to engage with tasks that are considered 'outgoing'.
However, this should not by any means exclude someone with social anxiety from contributing effectively to team activities.
For instance, problem-solving is key to any team building activity and a team member with social anxiety may prove to be the most efficient at this cognitive task.
What Difference Can Social Anxiety Make at Work?
All of us feel the pressure of deadlines, KPIs (Key Performance Indicators) and interviews.
For those who suffer from social anxiety, the natural pressure associated with these is only exacerbated by the feelings of fear surrounding communication and interaction.
At work, those with social anxiety may find the following more stressful or perhaps impossible:
Networking and socialising
Public speaking
Confidence in expressing ideas or views
Not only can social anxiety interfere with an individual's performance at work, but it may completely stop someone from coming into work if they are in the wrong environment for them.
However, that doesn't mean that someone with social anxiety can't be hugely successful in their chosen career.
Those who display social anxiety may likely thrive in positions where they can focus on the tasks at hand rather than enforced social situations.
They may not do well in jobs with high levels of competitiveness or pressure, or where a lot of social skills are needed, such as sales.
Socially anxious people may prefer to contribute ideas and work through the medium of another person, or through email, rather than through presentations or high-pressure meetings.
Tips for Handling Social Anxiety in the Workplace
Know Your Strengths
Managers should not feel uneasy about taking on individuals who display symptoms of social anxiety as they can contribute in a wholly different way to someone who is naturally more extroverted.
Most of us are aware of the differences between extroverts and introverts, and most good managers do facilitate roles towards these skills.
There is a range of careers and positions that suit individuals who are more naturally introverted.
A similar thing is true for those which social anxiety, the trick is to find a work environment where you can build confidence in an environment that plays to your strengths.
Communicate Your Needs
If you do harbor socially anxious traits then be aware of how much of a difference you can make in the workplace by speaking up about your experiences.
You will not be the only one to suffer from symptoms of anxiety, and you could make a difference by contributing to the creation of a friendlier environment.
As difficult as it may be to speak about your social anxiety, use all of the tools at your disposal to create a better working environment for yourself. This could come in the form of assistance from other colleagues too.
Make Use of Technology
We have all become accustomed to the use of Zoom as a working and interview platform, and it may also prove useful for counteracting the symptoms of social anxiety.
As we have learned, work does not necessarily have to be conducted in one environment, and someone with socially anxious tendencies may benefit from access to more comfortable environments such as home working.
Start Your Job Search
If you have social anxiety and are struggling in your current role, there is little need to fear the availability of new positions.
Your skills and attributes are highly valued in multiple roles.
Likewise, if you are not comfortable in your current role due to the burden of interaction, there are other roles where you will feel comfortable enough to succeed.
11 Ultimate Jobs for Socially Anxious People
The 11 roles listed below will help bring out your best side. If you are currently in one of these 11 roles, then you will already understand how they play to your strengths.
If you are not in any of these roles but do suffer from social anxiety, consider exploring these options as they could be a great fit for you.
1. Illustrator
In this role, you will have the freedom to create based solely on your imagination.
The social contacts you have will be limited and they will work within your creative remit.
The average illustrator can earn around $57,000 a year, and you will always have plenty of opportunities to create new work.
Illustration work is also flexible, and you may have the opportunity to work either by hand or digitally depending on your strengths.
You may also have the opportunity to work freelance, which puts you in complete control of your own schedule.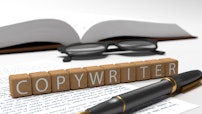 11 Ultimate Jobs to Succeed With Social Anxiety
2. Copywriter
The benefits of being a copywriter are vast, with numerous opportunities for work.
The average copywriter can earn around $54,000 a year, but this can be increased depending on your creativity and skill.
You will have many opportunities working with small businesses and companies, but it is very likely that you will not have to face any spontaneous social interactions.
If you like to type and create in your own time, a copywriter role could be suitable.
3. Photographer
As a photographer you will have the opportunity to work independently, whether that is for a company or on your own accord.
Photographers' earnings differ widely, but the average photographer can earn $43,000 a year.
The benefits of being a photographer are not only financial. Depending on what you choose as your subject you may have the opportunity to travel and explore new environments.
You may also be in complete control of your editing processes, giving you an artistic freedom that is hard to find in other jobs.
4. Author
Like the copywriter, the author's opportunities for work are varied depending on their skill of writing.
Author earnings can be unpredictable, but the earning ceiling for an author is very high. The average writer in the US makes around $61,000.
Being an author may be one of the most secluded job roles on the market as your only contacts will be an editor, agent and a publisher.
As an author you will spend your time either writing or thinking about writing.
On top of this, if you like to read then being an author may be the role for you as being an avid reader is essential.
5. Graphic Designer
A graphic designer spends their time creating visual concepts using software. Their social contact is naturally limited by the style of work.
Roles within graphic design are being consistently created as more companies and businesses are relying on visual concepts to promote their brands.
The average graphic designer can make around $48,960 a year.
The working life of a graphic designer is often within the realms of freelance, meaning you will have complete control over your own schedule and working hours.
Further, the graphic designer can apply their skills to multiple concepts including print, logos, advertisements, brands and a variety of other marketing materials.
6. Animal and Pet Care
Unlike the other roles already discussed, this job could entail multiple positions, including pet trainer and sitter, dog sitter, kennel operator and even zookeeper.
The earnings from these roles are very much based on the clients that you have access to, but a dog sitter can typically earn around $30,000 annually if they are consistent.
The beauty of all of these roles is the exchange of human contact for animals. If you find it difficult to interact with people then these roles give you the best opportunity to work with all things fluffy and on four legs.
Roles within the animal care sector are also being consistently generated so you will not have to fear the limitations of work once you have the right experience in place.
You can work independently or with a few select individuals who like yourself prioritize contact with animals over people.
7. Landscaping and Groundskeeping
Much like working with animals, working with nature can be an intelligent way of limiting your contact with other people.
Landscapers can typically earn around 38,000∗∗ayearandprivategardenersearnsomewhereintheregionof∗∗37,000.
Roles such as landscaper, foreman, gardener and groundskeeper are great for individuals who are good at spending time outdoors and alone.
These roles are often freelance as well, meaning you have the opportunity to set your own schedule.
If you like to design and create, this could be an opportunity where you get to put these skills to the test.
8. Librarian
Whether you choose to be a librarian in a public or academic library, most of your time will be spent with books.
A librarian can have a very stable career and earn somewhere in the region of $57,000 annually.
If you have great organizational skills and spend most of your time reading then this role may suit you.
In addition to this, the majority of conversations that you will be having with people will be about books or loans.
9. Researcher
A role as a researcher can be both profitable and exciting. Researchers can expand into marketing research, lab research or even academic research.
Good researchers can earn around $81,000 a year, and their opportunities are dependent on their skill.
As a researcher you will have a degree of control over your own work structure and progress. Further, the contact you will have with people will be based around the progress of your own research.
Life as a researcher can also lead to travel opportunities, allowing you to maintain control over your work while seeing the world too.
10. Audio Typist
An audio typist has the responsibility of constructing text from audio, creating transcripts for researchers and companies.
The nature of the work means that an audio typist spends a lot of time working independently on contracts and tasks.
In this line of work you can typically earn around $39,000 a year. The work will not only be stable but also remote, meaning you can fit the tasks around your own schedule.
Your only contacts will be those you need to transcribe for, making this a great career for anyone who does not want constant social interactions.
11. Architect
While an architect may have to deal with social contact every now and then, the foundations of the work rely on independent creativity.
In this role, you will have the task of designing landscapes, buildings and portfolios that are completely reliant on your own initiative.
The salary ceiling for an architect is high, but the average architect typically earns $81,000 a year.
Work as an architect is both flexible and consistent. You may choose to work either for a company or as a freelance contractor depending on your preferences.
Further, as you develop a career as an architect you will have greater independent opportunities, meaning you can spend more time creating rather than conversing.
Final Thoughts
If you do suffer from social anxiety, you should not feel that this will limit your career opportunities. There are multiple roles that rely on hard-working and creative individuals who need time alone to be innovative.
Some of the careers outlined in this article will suit your preferences. However, if you are in a role that you are dedicated to then you should not worry about a spontaneous career change.
A quiet word with a colleague or an email may also help to facilitate better working conditions for yourself.
The job market is constantly changing, and creative roles like the ones outlined above are being generated more so than ever before.
Whether you are socially anxious or know someone who is, the right career may not have been identified yet. These 11 jobs will give an individual excellent opportunities to build a prosperous career without having to deal with the extra pressures of social anxiety.
---