The School and College Ability Test (SCAT)
All products and services featured are independently selected by WikiJob. When you register or purchase through links on this page, we may earn a commission.
What Is the SCAT Test?
The School and College Ability Test (SCAT) is a test used by the Johns Hopkins Center for Talented Youths (CTY) to identify 2nd to 12th graders in need of faster-paced learning.
The institute is renowned for supporting and developing talented individuals pre-college.
CTY alumni include the founders of both Facebook and Google, as well as McArthur fellows and Rhodes scholars.
The test assesses a student's verbal and mathematical abilities through two computerized assessments.
Depending on your child's age, there are three assessment levels:
Elementary level – for grades 2 and 3
Intermediate level – for grades 4 and 5
Advanced level – for grades 6 and above
As this is an 'above-grade-level' test, each test will contain questions designed for students at least two grades ahead of your child's current class.
Once the test is complete, you'll receive information comparing your child's results to those that are in the target grade.
Children who pass the test will be accepted onto one of CTYs summer or online programs.
What Is Being Assessed?
The SCAT test comes in two parts, verbal and quantitative.
In the verbal section your child will need to demonstrate their understanding of the meanings of words.
Using the options available, they will pick the words or phrases that best complete an analogy.
Some of the questions may have several suitable answers. Your child needs to decide which one is the better suited one.
The quantitative section assesses your child's abiltity in mathematical reasoning, calculations and number operations.
For this test, they will need to compare two sums or statements and determine whether the totals are equal, or if one is greater.
Older children will have the additional challenge of deciding if enough information is provided to find the total sum.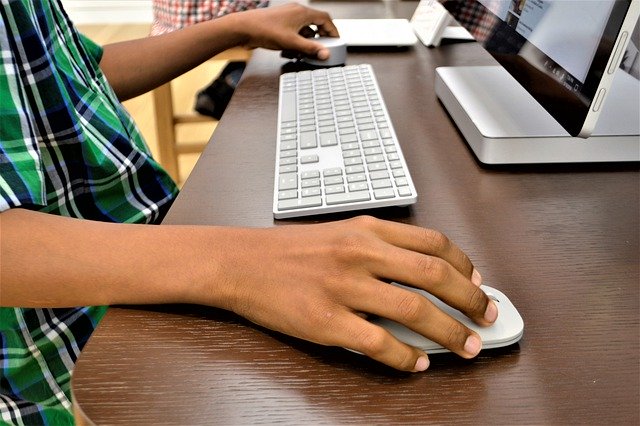 Test and Test Process
Before booking the test, you must first register with CTY and claim your eligibility number.
Once you have received your eligibility number, you can book for the SCAT test at your nearest Prometric test center by logging into your MyCTY account.
For those who do not live within driving distance of a test center, you can register to take the test at home.
There are also designated centers for those children with disabilities.
Your booking will be confirmed as a 90-minute slot, in which your child will have to complete both sections.
Each section is 22 minutes and there is an optional 10-minute break in between each one. It is important to note that your child is solely responsible for taking their break.
The timer for the second section will start whether your child is there or not.
Each section holds 55 questions, only 50 of which are scored. The remaining five are for research purposes.
It is important to remember that each question must be answered before your child can move on to the next one. However, marks are not lost for incorrect answers, and time permitting, there is the option to review and change the answers before submitting the test.
Both sections must be completed on the same day and within your allocated time slot.
Should you need to, the test can be taken twice in the same academic year.
Example Test Questions
Verbal Section Sample Question
The verbal section has questions designed to test your child's understanding of words.
At the beginning of each question, they will see a pair of words that are related in some way to each other.
They will need to find the connection and then pick from the list below another pair that are related in the same way.
For example,
Detective: Investigate
A: Teacher: Learn
B: Cashier: Pay
C: Instructor: Teach
D: Waitress: Eat
The correct answer is C. The first word is a job role and the second word is something that the person does as part of their job.
Quantitative Section Sample Question
In this section, your child will be presented with two columns: Column A and Column B. For each question, they will need to solve the sums to determine which column quantity is greater.
For example,
A: Column A is greater
B: Column B is greater
C: They are equal
As your child progresses through the test, and through the levels, the math problems become more complex.
An advanced level question might look more like this:
2)
| Column A | Column B |
| --- | --- |
| 42 – 3 | 5 x 2 + 4 |
A: Column A is greater
B: Column B is greater
C: They are equal
D: There is not enough information given
The correct answers are:
A – Column A = 56 and Column B = 13. Therefore, Column A is greater.

A – Column A = 39 and Column B = 14. Therefore, Column A is greater.
Test Scoring
The SCAT Scaled Scores are based on the childs raw score (how many questions the child answers correctly) and they vary depending on the level your child is in:
Elementary level
Verbal range: 401 – 471
Quantitative range: 412 – 475
Intermediate level
Verbal range: 405 – 482
Quantitative range: 419 – 506
Advanced level
Verbal range: 410 – 494
Quantitative: range 424 – 514
The SCAT scaled scores are used to compare the test students to a norm group of students two grades above.
For example, Grade 2 is compared to Grade 4, Grade 3 to Grade 5, and Grade 4 to Grade 6.
Preparing for the Test
As adults, you know how scary tests can be, so your child needs to be prepared and confident.
Before taking the test, it is recommended that:
A study schedule is created and followed as this creates consistency, builds focus and ensures no topic is missed out.

To begin with, start one or two grades below the student's current level to build up their confidence and engagement.

Finish two to three levels above your child's current grade to ensure that the test content has been covered.

Teach how to solve problems through elimination. This will help your child to quickly narrow down incorrect options.

For verbal reasoning, focus on learning roots and affixes (prefixes and suffixes) of words.

There are a lot of questions to answer in a short space of time. Running practice tests under timed conditions will help your child with time management.

Focusing on mental maths and memorizing the multiplication tables will put your child at an advantage.
During the test, your child should remember:
They don't have to know all the answers. The questions are designed for older students and the topics have not yet been taught in their classes.

To relax. If a question is particularly challenging, take a deep breath and start eliminating the least likely answers.

Don't spend too long on a question. If the answer seems impossible, take a guess and move on. Remember, no marks are lost for incorrect answers.

Time permitting, there is the option to go through and check their answers. Changes can be made to answers, if needed, before final submission.
SCAT Around the World
Although this test is predominately US-based, the program is available to international students, particularly those in East Asia.
Guides for those students can be found here, along with the application process and other information such as visa applications.
Final Thoughts
The purpose of the SCAT test is to identify school children that may benefit from a more advanced program. Not all children learn in the same way and at the same pace, and this program gives quick learners a chance to be challenged academically.
For your child to achieve the best result possible, they must be confident with words and maths problems at least two grades above their current level. They need to be aware of time and how to quickly solve a problem, and they need to be comfortable performing under test conditions.
For more information about the Johns Hopkins Center for Talented Youth, click here here.
---