How to Write a Relocation Cover Letter
Whether the reason behind your relocation is personal or professional, communicating this in your job application is a necessity.
This article will look at how to write a relocation cover letter to help you secure that job you always wanted.
What Is a Relocation Cover Letter?
A relocation cover letter follows the same structure as a regular cover letter. However, your intention to move is communicated in one of the opening paragraphs.
An employer may show bias if they see you are currently in a different part of the country or world.
On average, recruiters spend around seven seconds looking at resumes and cover letters. They use that short space of time to pick out keywords reflected in the job description.
A simple explanation of your current situation and willingness to relocate reassures the recruiter that this is a serious application.
What Should You Include in a Relocation Cover Letter?
While you will still use your cover letter to detail any relevant skills and experience, you should also consider the following in your relocation cover letter:
Your current address – Lying or tricking your potential employer is not a great start to a professional relationship. Be honest about where you are currently living. You don't want to find yourself in a situation where you have to turn down an interview because you can't get there in time.

Use the second or third paragraph to detail your move – Again, be honest. Are you moving to be closer to family, because of your partner's work, because you always wanted to move there, or because it is your dream role? You should also let your potential employer know what stage of the move you are at; are you planning or is it happening?

Use key phrases – Using phrases like 'a permanent relocation' tells your potential employer that this is a long-term move and you are a reliable candidate. Back it up with reasons why the move is permanent, such as better job security or improved lifestyle in that city.

Emphasize that the opportunity coincides with you relocating – No employer wants to choose the wrong employee. Depending on the reasons for your move, they may have reservations about employing you. Confirming that your move will be completed before the intended start date will remove some doubt surrounding your recruitment. If your move is dependent on you getting the role, emphasize that you have no contracts or ties and can relocate at a moment's notice.

State you are willing to relocate at your own cost – Each corporate job role receives on average 250 applications. A majority of those will already be based in the area, so there is no incentive for the employer to fund your move. By stating that you are financing the move yourself, you save the employer from having an awkward conversation about money. Generally speaking, relocations are only sponsored when you are headhunted or when your employer wants you to relocate.

State you are available for in-person and remote interviews – Explain that you will be in the area during the interview phase or that you will be there during a certain time frame should they want to interview. Mention that if the company wants to interview you sooner, you are available for a virtual interview and a follow-up in-person meeting at a later date, should they wish.
How Do You Write a Cover Letter for Relocation?
Paragraph 1 – Introduction
Your introduction will include the position you are applying for and why you are a perfect match for the role.
I am very excited to be applying for the role of legal secretary based in Atlanta. I believe I am a perfect fit for the position. I have a proven history of managing multiple high-profile schedules and I look forward to repeating the same success in this city.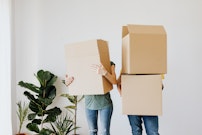 How to Write a Relocation Cover Letter
Having worked as a legal secretary for three years, I have always admired the work your legal firm does, as well as its integrity and values. The way you conduct yourselves is something I continually strive to do.

I believe that Atlanta also holds these same values, which is why I had always planned to relocate there permanently, should the right job opportunity present itself.
Paragraph 3 – Most Relevant Experience
For this section, you need to highlight your most relevant experience and how this is a benefit to the company.
Use the job description to identify the tasks and experience they are looking for.
As a legal secretary, no two days are the same. I feel confident in saying that I am adaptable and have exceptional multitasking skills. At my current position, I manage the affairs of two of our CEOs.

For three years, I have never mixed up or missed an appointment, flight or reservation. I believe this is because of the system I created and implemented, which allowed my bosses to conduct their professional affairs seamlessly and resulted in budget savings of 16%, 19% and 15% respectively.
Paragraph 4 – Second Most Relevant Experience
Using the same format as the previous paragraph, this section should detail another skill set mentioned in the job description.
The job description mentioned that one of my primary roles would be to arrange travel. This is also my primary function at my current company. As such, I have developed a relationship with travel agents, hotel managers and concierge services. I am proud to say that last year I reduced travel costs by 11% through these relationships.
Paragraph 5 – Availability
Use this section to mention when you are available for interviews.
Give your potential employer options:
Are you available for telephone and virtual interviews?
Will you be in that location at any point?
Are you able to travel to that location on short notice?
Should you wish to discuss my resume further, I am available at any time for a telephone or virtual interview. Should you prefer an in-person interview, I shall be in Atlanta for eight days from March 4th.
If chosen as your legal secretary, I will bring productivity up and budgets down.

Thank you for taking the time to read my resume. Should you need any further information, please do not hesitate to contact me on 555-555-5555 or myname@gmail.com
Mr John Doe
Marketing Specialist
222 Spring Street
Soho, Manhattan
NY 10012

February 10th, 2021

Ms Jane Someone
HR Manager
Marketing Solutions
333 Welcome Road
Savannah, Georgia
GA 31402

Dear Ms Someone,

RE: Marketing Manager Position

I am writing to apply for the role of marketing manager in Savannah. My partner and I have almost completed our permanent move to Georgia. My partner accepted a position as chief resident at the Savannah General, and I am thrilled that a position has become available at your agency. I believe my experience and skills will be of great benefit to you.

I have always admired the campaigns Marketing Solutions has produced, and the culture of this agency is one I have always wanted to be part of. As a marketing specialist with over seven years' experience creating award-winning campaigns and working with different markets and demographics, I believe I will be a valuable asset.

Equally, my new surroundings in the gorgeous city of Savannah have given my creativity a boost, and I look forward to getting to know the people of this city.

As mentioned, I have over seven years' experience in marketing and have produced several award-winning campaigns. My most recent was in 2019, when my team and I won the 'most inclusive F&B campaign'. Further to that, the campaign generated an income 26% above the initial prediction.

At my most recent agency, I was promoted to a senior management role. This meant a fair amount of creativity and a lot of multitasking. I was lucky enough to have the freedom to develop my own culture whereby my team felt inspired and supported. I was proud to have resigned from that agency knowing that I helped create a space where productivity had increased by 14%. I also came under budget in all areas by 7–11%.

I appreciate that you will receive many applications for this role, as your agency is one of the best in the country, and that you have a schedule to follow. As such, I am available for a telephone or virtual interview at any time. Should you prefer a face-to-face interview, I shall be permanently in Savannah from March 1st.

Thank you for taking the time to consider my application. Should I be successful, I look forward to bringing my knowledge and passion to this agency. I believe that our values and ambitions are a perfect match.

Please do not hesitate to contact me further should you need any more information from me. I can be reached on 555-555-5555 or johndoe@gmail.com

I look forward to hearing from you soon.

Sincerely,

Mr John Doe
Miss Jane Doe
123 Ocean Drive
Los Angeles
CA 90291

February 10th, 2021

Ms Sam Somebody
Bloomingdale's Department Store
San Francisco
CA 94103

Dear Ms Somebody,

RE: Visual Merchandiser

I am excited to be writing to you today to apply for the visual merchandiser position in San Francisco. Working and living in a city such as San Francisco and for a brand as prestigious as yours is a goal of mine. I believe my talent for details and my love of merchandising will be a great asset to Bloomingdale's.

From my resume and address, you can see that I am from LA and currently reside there. However, I attended the Fashion Institute of Design and Merchandising in San Francisco and fell in love with the city's spirit and style. I want to reassure you that, should I be successful, there are no obstacles to my relocating. I am familiar with the city and I have no contractual agreements here in LA other than my current employment.

During my two years at Boutique, I have had the opportunity to practice all that I learned in university. I was trusted to revolutionize the store's visual merchandising, making it about more than how something looks on a hanger. I am proud to say that not only have sales increased by 42% since my joining but it is also the most photographed store in LA.

My creativity and understanding of consumer behavior have allowed me to create a floor that generates sales.

Being the only visual merchandiser, I am proficient in all the relevant software, the fashion calendar and the value of holiday marketing. I have also dealt with producers, technicians and graphic designers on a one-to-one basis to ensure the props are absolutely perfect.

I can confidently say that I am a proficient visual merchandiser. I believe I have what it takes to bring Bloomingdale's vision to life.

Should I be lucky enough to secure an interview, I am available for virtual or telephone interviews at any time. I can also travel to San Francisco on short notice should you prefer an in-person interview; I would only need a day's notice.

I would also like to acknowledge that my move will be entirely self-funded. This is a move I have always intended to make, and I have the means to do so. I'm just waiting on a confirmation from you.

I have attached a portfolio of my work, from concept to creation, for your reference.

If there is any more information you require, please reach out. My email address is janedoe@gmail.com, and my contact number is 555-555-5555.

I hope to hear from you soon.

Regards,

Miss Jane Doe
Final Thoughts
When it comes to applying for roles in different locations, honesty is always best.
If the move is currently happening, reassure potential employees of the timeline and the permanency of the move.
If your relocation is dependent on a job offer, then communicate that information. Make it clear that, should you be successful, you will commit to the move.
Show there are no obstacles that will prevent you from relocating and that it is something you have researched and are happy to do.
The rest of the cover letter follows the same rules as any other cover letter:
Share your most outstanding and relevant experience – The job description will tell you what skills they are looking for.
Give your successes a value – You improved productivity by how much percent? You increased revenue by how much?
Show your personality – Employers hire people as well as skills, so show that you will be fun to work with.
Keep it to one page and structure it – A messy, complicated cover letter will rule you out.
Have confidence in yourself – Recruiters can tell when you genuinely believe you are perfect for a role.
---