The Reckitt Benckiser Recruitment Process
All products and services featured are independently selected by WikiJob. When you register or purchase through links on this page, we may earn a commission.
Reckitt Benckiser is a British multinational consumer goods manufacturing organisation operating in the health, hygiene and nutrition sectors.
Formed from a merger of Reckitt and Benckiser in 1999, the organisation brings together a wide range of well-known brands, including:
Cillit Bang
Clearasil
Harpic
Nurofen
Vanish
Headquartered in the UK, Reckitt Benckiser employs a diverse workforce of over 43,000 workers across the UK, the US, South America, Australia, Europe, Canada and many other countries worldwide.
Why Would You Want to Work for Reckitt Benckiser?
Reckitt Benckiser is an immense employer with an international reach, providing instantly recognisable family brands, but why would you want to work for them?
Here are just a few of the benefits of employment with this company.
Wide Range of Career Opportunities
Due to its size, Reckitt Benckiser offers a wide range of career opportunities, including:
eCommerce
HR
Information technology
Legal
Marketing
Medical
Research and development (R&D)
Safety, quality, regulatory and compliance (SQRC)
Supply
Opportunities for Graduates and Interns
Reckitt Benckiser offers a two-year graduate program for several career paths, including marketing, sales, research and development, finance and supply.
The company also offers intern opportunities for students who are mid-way through their undergraduate degree programmes.
Intern opportunities are available across most areas of the business.
International Reach
Reckitt Benckiser is based in the UK but has offices all around the world.
This not only opens up employment opportunities geographically but also offers the chance to move to other Reckitt Benckiser bases globally.
Commitment to a Cleaner, Healthier World
Reckitt Benckiser is committed to creating a cleaner, healthier world, from customers buying their products to ensuring that their manufacturing processes do not impact on the global environment.
The organisation aims to provide access to top quality hygiene and wellness on a worldwide basis.
Benefits Package
Reckitt Benckiser provides an excellent benefits package to its employees, including extended parental leave, pension, medical plan, performance related pay (salary plus bonus), local bonus plan and a share ownership plan.
The exact specifics of any benefits package are, however, dependent on which country you work in.
Continual Learning
The Reckitt Benckiser digital platform provides the opportunity for employees to access learning on topics such as:
Leadership
Project management
Change management
Managing budgets
Sales
Crisis management
Health and safety
Compliance
RB Initiatives
Reckitt Benckiser promotes employee involvement in a number of their initiatives.
These include: One Young World, which brings young people worldwide together to discuss environmental issues; the Live Your Best programme to support employee well-being; and Give Time, a scheme to help employees make an impact in their community.
7 Steps on the Road to Success With Reckitt Benckiser
If you decide on a career with Reckitt Benckiser, you will face an extensive recruitment process.
Follow our tips on how to handle that process successfully.
Find the Right Job
The first step is to find a job that you would like to apply for.
From the Careers section of the Reckitt Benckiser website, the 'Find Your Role' button will take you to a 'Find Your Function' page.
From here, you can choose the business area that you would like to work in, for instance, supply or medical.
When you choose your function, you will be taken to a job search page.
Scroll down the list of vacancies until you find one that is suitable, or use the search fields at the top of the page to find what you want.
Each vacancy is listed with a location. Click on the vacancy for more information.
If you know the business area you want to work in, such as corporate, but you are unsure:
Which role interests you
What roles are available in that function
Or what a role entails
Use the job search function to carry out some research before you apply.
The 'Find Your Function' page also provides access to the graduate programme and intern opportunities.
As with a standard job application, the first step is to find a graduate or intern job opportunity through the Reckitt Benckiser website.
Create Your Application
When you apply for a vacancy, you will be asked to open a candidate account with Reckitt Benckiser. You may do this through your LinkedIn credentials or by supplying an email address and password.
Before you fill out your application, scour the job description to discover the key skills, qualifications, and experience needed for the role so that you can emphasise those points in the details you provide.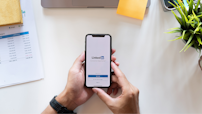 Seven Steps to Success in the Reckitt Benckiser Recruitment Process
If you use your LinkedIn credentials, make sure that your LinkedIn profile reflects you as a suitable candidate for the job.
You may like to refresh your profile photo, headline (the section that lists your job title etc.) and your job history.
Make sure you fully read the online application so you know exactly what information you are being asked to provide.
Candidate Screening and Phone Interview
Once your application has been submitted, it will be assessed to make sure that you are not only suitable for the role you have applied for but that you are also a fit with the organisation's work culture.
An ATS (automated tracking system) may be used to look for keywords and phrases in your application, but it will always be checked over by a Reckitt Benckiser HR professional too.
Should you pass this initial screening, you will be invited to a phone interview.
The phone interview is relatively short but can make the difference between a 'no' and progress onto the next stage of the recruitment process. For this reason, you should always handle the phone interview in a professional manner.
You may find it helpful to read our guide to telephone interviews.
Skype Interview
Should you be successful after the screening and the phone interview, you will generally be invited to a Skype interview with the hiring manager.
As with the phone interview, remember to act in a professional manner but also make sure that the technical aspects of the interview are in place well in advance.
For instance, how will you access a Skype interview; on a tablet or your computer? Do you have a reliable internet connection? Can you set up in an environment where you will not be disturbed?
**For more on this, read our ultimate guide on how to prepare for a video interview. **
Psychometric Tests
The next step in the Reckitt Benckiser recruitment process is a series of psychometric tests.
The purpose of using such tests to assess candidates is to ensure that you have the correct skills needed to fulfil the role and that you are the best personality fit for the company culture too.
In certain cases, psychometric tests may also indicate your likely future career path within the organisation.
The exact tests that you will face may vary depending on the role you apply for, but generally, they will include numerical assessment and inductive reasoning.
You may find it helpful to read our articles on inductive reasoning tests and numerical reasoning tests.
The best way you can prepare for any psychometric testing is to source practice papers in the run-up to your test date. Practice resources can be bought from Job Test Prep.
The benefits of using practice papers are numerous and include:
Building familiarity with the format of the tests you will face
Understanding what is being tested
Learning what topics you may be tested on
Discovering where your strengths and weaknesses lie
In certain cases, providing you with a timed practice element
Building confidence and reducing test anxiety
Improve your chances of a good performance on the day by putting in as much practice as possible.
Face-to-Face Interview
Generally, the psychometric testing and your face to face interview will take place on the same day. You will be interviewed by the hiring manager for the position and a member of the Reckitt Benckiser HR department.
The purpose of the interview is:
To find out whether you have the right skills and attitude to fulfil the vacancy, add value to the organisation, and be a good fit for the Reckitt Benckiser work culture
To meet the real in-person you, not just the person-on-paper
To provide you with the opportunity to ask questions
This is your chance to promote yourself as the best candidate for the job, so it is always advised to prepare yourself for the interview.
Research the job, the organisation, and the industry:
The Job – Read the job advert and description to discover key skills and experience needed to fulfil the role. In the interview, focus your answers on your skills and experience that meet the job requirements

The Organisation – Read up on the Reckitt Benckiser work culture, their mission, and performance. What do they want in an employee? Which of their values are a match with your own? What type of career development do they offer?

The Industry – Find out where Reckitt Benckiser stands in the health, hygiene, and nutrition manufacturing sector. Are there likely developments in these areas on the horizon, and how will that affect Reckitt Benckiser?
The face to face interview will generally begin with a 'tell us who you are' question where you are asked to introduce yourself.
Before the interview, put together a few paragraphs that demonstrate who you are in a way that indicates your suitability for the job.
Make sure that you will be able to remember this introduction or at least paraphrase it.
Consider the interviews questions you may be asked and practice your answers using the STAR method. Find a situation that is relevant to the question asked (S). Explain the task you carried out (T). Describe the action you took (A). Explain the result and your part in reaching that result (R).
For more information on this, read How To Use the STAR Technique in Interviews.
Finally, put together a list of questions to ask the hiring manager at the face to face interview. Avoid questions that have a simple yes/no answer.
Also, remove yourself from the equation; this is not the time to ask about overtime or holidays. Instead, formulate questions that demonstrate your understanding of the role and your enthusiasm for the business.
You may find it useful to read Questions to Ask your Interviewer.
Job Offer
Should you be successful, Reckitt Benckiser will make you a verbal job offer. Following on from this, you will receive an online, written job offer with eSignature capabilities.
Before you accept the job offer, you may like to check exactly what is included, for instance, salary, benefits package, and working conditions.
If you need clarification on any factor, this is to the time to ask for more information.
For more about this, read Factors to Consider Before Accepting a Job Offer.
Should you accept the job offer from Reckitt Benckiser, you will receive information to prepare you for your first day, including your start date.
Final Thoughts
The good news is that if you want to work for Reckitt Benckiser, there are a whole host of ways to join them across multiple business areas and worldwide locations.
The best way to improve your chances of landing that job is to fully prepare yourself for each stage of their recruitment process.
---