Shell Graduate Scheme Interview Questions
All products and services featured are independently selected by WikiJob. When you register or purchase through links on this page, we may earn a commission.
Royal Dutch Shell, commonly known as Shell, is one of the largest independent energy companies in the world. It operates in more than 70 countries and employs around 5,500 people in the UK alone.
Shell supplies 10% of the UK's oil and gas, owns more than 1,000 service stations around the UK and spends more than £200 million on research and development in the UK annually.
The company receives thousands of applicants from around the globe to its Graduate Programme every year and, with limited roles available, only the very best get through.
In this article we'll show you how you can be one of those candidates.
What Graduate Opportunities Does Shell Offer?
The Shell Graduate Programme has been designed to give candidates a real role in business, providing the training and experience to become future leaders.
Graduates can apply to the programme in one of three areas of interest:
Technical – includes roles in various engineering disciplines, geoscience, logistics, and research and development.

Commercial Business – includes roles in trading, supply chain and distribution, and sales and marketing.

Corporate Functions – includes roles in finance, human resources, communications, and contracts and procurement.
Depending on the area chosen, graduates join a two- to five-year development programme that combines on-the-job learning with formal training, including two or three job rotations.
Graduate employees are assigned a supervisor and mentor to provide guidance, support and feedback; each has their own tailored development plan.
As well as a competitive salary, comprehensive benefits include an onsite gym and medical/dental care.
Shell also offers an Assessed Internship, which is open to students in their penultimate year of study at a recognised university. These internships generally last from 10 to 12 weeks and give students the chance to join a Shell project that matches their interests and skills.
Students work alongside Shell employees and are fully involved in the project on a daily basis. They are supported by a mentor and supervisor, and undertake regular assessments throughout the internship.
Interns who perform well may be offered a position on the graduate programme.
What Qualifications and Skills Does Shell Look For?
Candidates for the graduate programme must be in their final year of study or have graduated from a recognised university.
Candidates for all technical roles should have obtained or be studying for a Master's degree or equivalent.
For commercial or corporate roles, candidates must have obtained or be studying towards a Bachelor's degree or equivalent. Some roles may require a Master's or PhD, so check the criteria before applying.
Shell's Degree Matcher helps candidates find a career path that suits their qualifications and area of study. There are no specific requirements for grades at A-Level, GCSE or equivalent, but Shell expects all candidates to have a strong record of academic achievement.
Shell also assesses all candidates against three key criteria throughout the application process. It calls these the CAR criteria:
Capacity – This includes your ability to absorb information, analyse problems, make effective decisions based on the facts available, and come up with innovative solutions.

Achievement – For this, Shell will be assessing how well you get things done. This includes your drive, resilience, confidence and organisational skills.

Relationships – How well you work in a team, plus your ability to communicate and treat others with respect.
When Should I Apply?
Shell publishes opening dates for its graduate and internship programmes on its careers website. Register with Shell Talent Community to receive notifications about the latest opportunities.
Shell reviews applications for its graduate programme as they come in and fills roles on an ongoing basis. Some business areas may close once all roles are filled, so it is well worth applying as early as possible.
Candidates who have previously applied to the graduate programme but were unsuccessful can reapply after 12 months if they reached the Stage One Assessments.
Candidates who have taken part in Stage Two of the application process, or who have completed the Shell Assessed Internship, must wait three years from the date that ended before applying again.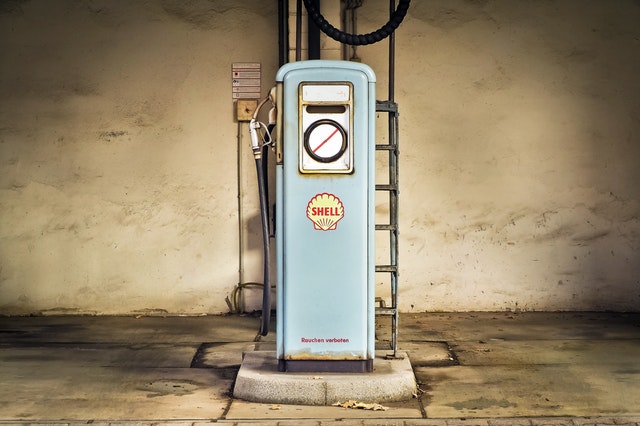 The Application Process
The application process for the Shell graduate programme consists of:
Online Application
Stage One – online assessments and video interview
Stage Two: Final Assessment – a live online session with two Shell professionals
1. Online Application
This should only take about five to 10 minutes to complete; if you have a LinkedIn profile, you can save time by pulling this across.
Read our 10 Tips For a Great LinkedIn Profile to make sure yours is as effective as possible.
Whether completing the application manually or via LinkedIn, you will need to include an up-to-date CV that shows off your skills and achievements to the best effect.
Read our guide to writing a graduate CV for detailed advice.
2. Stage One
Stage one consists of two online assessments and a video interview.
Online Assessments
Once you have submitted your application, you will be sent an invitation to take two online assessments. These should take just under half an hour.
You will have five days to complete the assessments from the day you receive your invitation – but you are encouraged to do them as soon as possible, ideally within three days.
It is recommended that you take the tests on a large screen tablet, desktop or laptop, using one of the following internet browsers:
Internet Explorer 9+ or the latest version of Firefox, Chrome or Edge on Windows 7+
The latest version of Safari on Mac OS or iOS
The latest version of Chrome on Android
The first assessment is a timed cognitive test supplied by Cubiks. The test is made up of three sections:
Verbal skills, consisting of 24 questions
Numerical skills, consisting of 16 questions
Abstract reasoning, consisting of 10 questions
You will have four minutes for each section of the test.
Choose a quiet place to take the test where you will not be disturbed and have a calculator, pen and paper to hand.
Make sure you read each question carefully before answering and keep an eye on the time. Don't spend too long on any one question – if you get stuck, move on to the next one and then come back at the end if you have time.
Cubiks provides practice tests on its website and our article on cognitive ability tests also offers some useful hints and tips, along with links to practice questions. Take a look at our article on Cubiks tests as well.
The second assessment evaluates your behaviours and attitude to working across what it refers to as the 'big five' personality factors. These are:
Supportiveness
Drive
Creativity
Assertiveness
Adaptability
You will be presented with 54 statements, such as, 'I like it when others follow my direction' and will be asked to select your level of agreement on a scale ranging from 'strongly disagree' to 'strongly agree'.
The test is not timed and should take around 10 minutes to complete.
For this test there are no incorrect answers; simply choose the response that you are most instinctively drawn to.
Shell advises against trying to second-guess what characteristics it is looking for in each question, stressing that it values diversity and wants to hire candidates who are authentic and confident in their opinions.
However, it is worth reviewing the job description and person specification before taking the test to get an understanding of the behaviours and qualities that Shell would value in the role.
You should also spend some time thinking about times when you successfully displayed the 'big five' personality traits in the past. Cubiks has some practice questions for this type of assessment on its website; also read our article on personality tests for more advice.
Following the Stage One assessments, successful candidates will receive an invitation to the Stage One On-Demand Video Interview (ODVI).
Video Interview
The On-Demand Video Interview is a short video interview where you will respond to a set of five interview questions pre-recorded by Shell.
For each question, you will be given 30 seconds to think and prepare your response, and three minutes to record yourself delivering your answer.
You will have ten days from receiving your ODVI invitation to complete the interview, but it is recommended that you take it within five days. Shell uses the HireVue video interview platform.
It is best to use the latest versions of either Firefox, Safari or Chrome to access the platform on your device – further technical specifications can be found via the Shell website.
You will be asked traditional competency-based questions such as:
Tell me about a time when you changed someone's opinion
Tell me about a time when you had to learn something fast
Tell me about a time when you resolved a conflict
To prepare for the interview you should review the CAR criteria as set out earlier in this article.
Think about the times in your work, study and extracurricular activities when you have demonstrated these qualities and be prepared to discuss specific examples of standout experiences.
You are also likely to be asked why you want to work for Shell and why you would be a good fit for the role. You should spend some time ahead of the interview reflecting on your reasons for applying to Shell, researching the role and considering how you can align the job requirements and company values with your skills and qualities.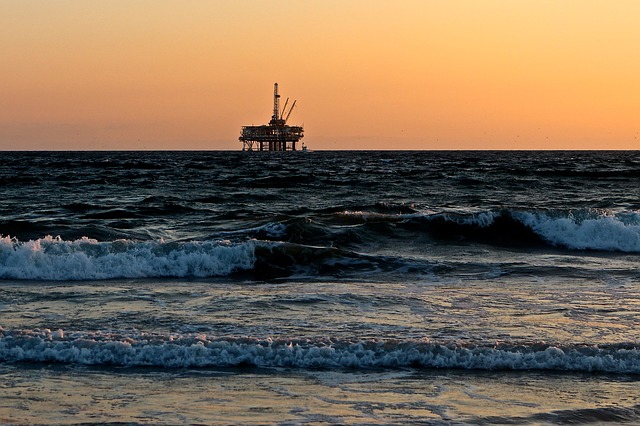 Further tips:
Choose somewhere quiet to record the interview and make sure you have a strong internet connection.

You should record the interview in a well lit area, ensuring that your face is clearly visible. Dress as you would if you were meeting an interviewer in person, ie smartly and conservatively.

Check that your microphone and webcam are working properly before beginning.

Look at the camera rather than the screen while you are speaking, and think about your body language.

Practice questions can be found on the HireVue app and are also available before the Shell video interview begins. Try as many as you like – your answers will not be seen by the company.

Don't panic if your connection goes down during your interview. Close and then reopen your browser and go back to the video interview to restart it at your last unanswered question.
3. Stage Two: Final Assessment
If you are successful in the online assessments and video interview you will be invited to take part in a live online session with two senior members of staff at Shell. This is the final stage of the application process.
The first part of the assessment is a presentation. You will be provided with a case study 48 hours ahead of the session, giving you time to read through the material and do some background research.
The case study will depict fictional events based on real business situations that you might come across at Shell, incorporating technical and commercial challenges.
On the day of your session, you will be given a topic that relates to your allocated case study and will have 20 minutes to prepare a five-minute presentation.
Once you have given your presentation, there will be up to 30 minutes of follow-up questions from the assessors. This is followed by a structured interview.
In total the assessment will last up to 2.5 hours.
Shell will provide more detailed information about preparing for the presentation and interview if you reach the final stage.
You should use the time you have ahead of the session to familiarise yourself with the case study. Read through the material provided carefully and make some notes on key points, as well as doing some background research.
The day before your assessment, check that all your equipment is working properly. You can enter the Virtual Interview Lobby ahead of your scheduled interview to test the system.
You should also check that your device meets the HireVue specifications for this stage. And ensure that you have somewhere suitable to take the assessment where you will not be disturbed for the duration.
Interview tips:
Research Shell thoroughly before your final assessment. Make sure you are familiar with all aspects of the business, including its operations, sites and current projects, as well as the company values. There is plenty of information available on Shell's careers page and elsewhere on its website.

Review the CAR criteria that Shell uses to assess candidates as set out earlier in this article. Think carefully about how your skills and experiences fit with these, and prepare some specific examples.

Structure your answers to provide concrete evidence of what the interviewer is looking for, focusing on what you have done and showing enthusiasm about your achievements. Use the STAR technique to provide clear, concise answers setting out the Situation, Task, Action and Result for each example you give.

Don't worry too much about your technical knowledge, or lack thereof. Focus instead on displaying the qualities that Shell is looking for, such as analytical skills, drive and enthusiasm, communication skills, and ability to collaborate.

During the interview, take a moment to think about the question and gather your thoughts before answering, rather than launching into a response that is not properly thought out.

Prepare a few of your own questions in advance to ask your interviewers at the end of the session. Avoid asking about logistical or administrative matters; instead, think of a few questions around company culture, the industry, or development opportunities. Your questions should end the session on a positive, enthusiastic and enquiring note.
Receiving an Offer and What Happens Next
You should receive your outcome within one day of the final assessment, along with personalised feedback on your performance.
If you are successful, you will be invited to a Shell Connect event. This takes place at one of Shell's offices and is an opportunity to meet a range of employees from senior staff members to other new recruits.
You will be shown around the facilities and will learn more about the company and industry that you're joining. Plus you'll be told about the career development opportunities that will be open to you.
---