Mercer Application Process & Interview Questions
All products and services featured are independently selected by WikiJob. When you register or purchase through links on this page, we may earn a commission.
Mercer is the largest HR consulting company in the world, with around 23,000 employees operating in over 130 countries.
Founded in 1937 and acquired by Marsh & McLennan Companies in 1959, Mercer helps companies develop the performance, health and wealth of their employees.
This includes retirement and pension plans, employee engagement and communications, workplace health, and talent development strategies.
Its graduate scheme has three pathways – Health, Wealth and Career – each with its own professional benefits. In this article, we'll cover the application process for each, with key tips.
Mercer Application Process & Interview Questions
The Mercer Graduate Programme
Mercer offers a number of 'Early Careers Opportunities'. Its graduate scheme is a two-year long programme with three pathways: Health, Wealth or Career.
As a member of the graduate scheme you'll have a 'home location', where you will take part in different placements to learn more about the types of work within your specialist area.
Alongside the placements, you'll be required to complete one project in each of the three pathways. This will help you develop a good understanding of the organisation as a whole, as well as deep knowledge of your specialism.
One of Mercer's values is 'People are at the heart of everything', so you can expect to receive a lot of support from the organisation throughout the graduate programme.
This support will include a manager who will aid in your personal development, plus opportunities to work with other graduates on the programme.
Mercer also operates a 'buddy system' to make sure everyone has the help they need during the programme.
A key benefit of joining Mercer's graduate scheme is the professional study opportunities the company will fund during your two years with them. These qualifications are with:
IFoA (Institute and Faculty of Actuaries)
CIPD (Chartered Institute of Personal Development)
CII (Chartered Insurance Institute)
CFA (Chartered Financial Analyst)
PMI (Pensions Management Institute)
Within the first three months of the programme, all graduates on the Wealth pathway will also complete the Investment Management Certification.
The Mercer graduate scheme salary pays approximately £30,000 a year, dependent on location.
At the end of the programme, you may be matched to a permanent job opportunity at the company. However, there is no guarantee you will receive a job offer.
The Pathways
There are three pathways in Mercer's graduate scheme:
Health pathway – You will be learning about workplace health, employee benefits, global benefits and the administration of these services.
Wealth pathway – Focuses on managing and growing the investments of people within organisations, including retirement plans, pension plans, and financial wellness for employees.
Career pathway – The third graduate scheme pathway focuses on the structure and development of the workforce. You'll learn about talent strategy, compensation and rewards, HR transformation, and employee communication.
In the Health and Career pathways, you are required to complete three placements. In the Wealth pathway, you must complete four placements – with one in DB Funding & Benefits and one in DB Investment.
Alongside your placements, you will be given assignments to complete that are drawn from all three of the pathways.
What Else Does Mercer Offer?
If you are still studying or looking for an alternative to the graduate scheme, Mercer also offers internships, placements and apprenticeships.
The internships take place in the summer before your final year, and run for eight weeks during July and August. These internships are in Mercer's Talent, Retirement and Investment divisions.
There are also 15-month placements available with Mercer that start each June. These take place with the Retirement Service Centre teams.
Finally, Mercer provides apprenticeships. These develop your technical skills, and you'll receive training and support for on-the-job learning. Some apprentices are then invited to join the graduate scheme.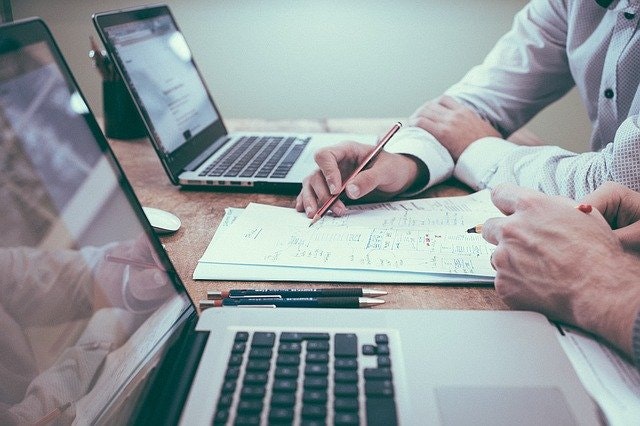 Mercer Application Process & Interview Questions
What Mercer Looks For
As the roles available are broad-ranging, Mercer says that it isn't looking for graduates with specific academic backgrounds.
Instead, Mercer asks all its graduate applicants to have the following skills:
Analysis – Mercer wants its graduates to have strong analytical skills, so they can understand both the big picture and fine detail of their work.
'Learning agility' – People who can learn quickly, are enthusiastic, and ready for the challenge of a steep learning curve.
Adaptable – Mercer calls this 'thriving in ambiguity'; the ability to adapt to new events, perseverance and flexibility.
Interpersonal – Communication skills, being a team player and being able to build and maintain effective relationships.
Some of the personality traits and values that Mercer wants you to have include energy, enthusiasm and a strong work ethic.
The company is interested in how you can make a contribution to its clients with new ideas, and how you will improve the organisation itself through feedback and teamwork.
The Graduate Scheme Application Process
There are four stages to your application for the graduate programme with Mercer:
Online Application
Telephone or Video Interview
Assessment Centre
Final Interview
1. Online Application
The first step is to apply via an online application form. You may be asked to provide a CV and a cover letter.
The online application form is a way for Mercer to check whether you fulfil the essential criteria it is looking for in an employee.
You will be asked some competency-based questions, as well as ones that directly relate to Mercer and the job role.
Some examples of questions found on the online application might be:
Why do you want this role and what do you think it will involve?
What difficulties do you think our clients are facing right now?
Explain a time where you made improvements to an existing process.
It's important to spend time researching Mercer and the graduate scheme before you submit your online application, so you can answer the questions as comprehensively as possible.
Although you may be asked questions about the information in your CV – for example, job roles that you've held – don't write something like 'see CV' on the application form.
Part of what they are looking for  is whether you are able to answer questions concisely and specifically; asking the reader to refer to your CV doesn't demonstrate this.
2. Telephone or Video Interview
If you are successful in your online application, you will then have a telephone interview or video interview with a member of the team at Mercer. This will only take around 30 minutes and will, therefore, be highly structured.
If you're asked to do a video interview, you may not be 'live'. Instead, you may be asked to record a video of you answering questions you have been sent, and upload this to the system.
During this interview, you are likely to be asked about:
Your academic results;
Mercer – what the company does and why you wish to work there;
The industry Mercer is in;
What you think the graduate scheme will entail;
The exams and qualifications you will be achieving on the scheme.
As with the online application, it's important you have done your research about Mercer, its work and what will be included as part of the graduate programme.
You may be asked a broad question such as "Why Mercer?". Use this as an opportunity to link your values and skills to the attributes Mercer is looking for in its graduates, and the priorities it has as an organisation.
You will also be asked several questions to test your competencies. Because of the brevity of the interview, you may only be asked two or three of these questions. This means each of them needs to be answered effectively.
Some example questions might be:
Describe a time when you and your team/manager disagreed with each other and explain how you dealt with it.
Give me an example of when you exceeded your expectations and describe how you felt.
Can you tell me about a time when you helped a colleague in a difficult situation?
You can prepare effectively for your telephone interview or video interview by practising with a friend or family member.
Make sure you're in a quiet place when you take the interview and if you will be on camera, wear something smart-casual to demonstrate that you are taking the opportunity seriously.
3. Assessment Centre
After completing the telephone or video interview, you may go through to the next stage which is attending a day at an assessment centre.
During your time at the assessment centre, you will be observed by representatives from Mercer. They'll be looking at your behaviours and attitudes to better understand whether you'll be a good fit for the business, so remember to be enthusiastic, proactive and maintain your professionalism throughout your time at the centre.
There are several tasks you'll be required to complete at the assessment centre to test your competencies, situational judgement, analytical skills, teamwork abilities and presentation skills.
Some important things to know about the Mercer assessment centre process:
The tasks are all linked. Paying close attention to the information you're given during each task will help you complete the next one.
Before attending the centre, you will be given a topic about which you must prepare a short presentation.
The order of the tasks may be different, depending on the assessment centre you attend.
First, you'll complete an individual task. It's very likely this will require you to read and answer questions about a document that you will be given at the start of the task.
It will be related to the graduate scheme you've applied for and could be a case study or other document explaining a work-based situation.
This task tests your abilities to analyse information and look carefully at data with attention to detail, critical thought and logical reasoning.
This is followed by a group task, where you will be asked to discuss the answer or solutions you came up with in the first task.
This exercise is a way for Mercer's observers to see how well you work in a team, including handling disagreement or conflict, articulating your ideas, listening to others and time management.
After this, you will be asked to give the presentation you've prepared.
The presentation topic might be an open-ended question related to the role or pathway you're interested in. Alternatively, you may be asked to choose your own relevant subject.
After the presentation, you will be asked about the topic, why you chose it and some clarification questions. The purpose of this task is to test your research and presentation skills, as well as your ability to logically explain your ideas and reasoning.
Finally, you will take a verbal reasoning test. This takes around 35 minutes and assesses your abilities to logically select information and analyse written data, alongside your vocabulary and critical reasoning skills.
These tests may be structured differently to tests you have taken in the past, so we recommend practising verbal reasoning tests before you attend the centre.
If your undergraduate degree doesn't clearly demonstrate that you have high-level maths skills, you may also be asked to take a numerical reasoning test.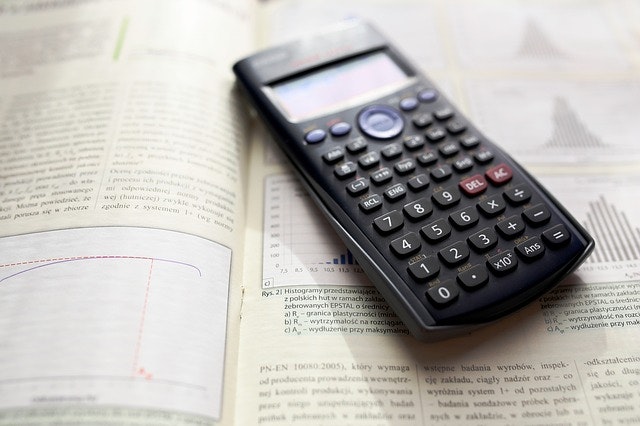 Mercer Application Process & Interview Questions
4. Final Interview
If you are successful in your tasks at the assessment centre, you will be asked to attend a final interview in person with members of the team from Mercer.
At this interview, you'll be given your results and observations from the tasks at the assessment centre and asked questions about yourself, your abilities and your understanding of the industry.
This interview is about finding the right people to work at Mercer, so your interviewers will be looking to see if your personality, attitudes and skills match with what they want.
Spending time finding out about Mercer and practising linking your values to theirs is a helpful way to prepare.
It's likely you'll be asked competency questions very similar to those asked in previous stages. If you're able to provide different examples, this can be useful to demonstrate your breadth of experience.
You'll also be asked about the industry Mercer works in, to test your knowledge of what the organisation does and the current challenges it faces.
Before your interview, make sure to regularly read up on the company and the industry areas of human resources, wealth management and talent development.
As with any interview, be sure to dress smartly and appropriately, turn a little early, and conduct yourself professionally.
Our article on general interview tips for graduates will help you prepare for this final stage.
Tips for Applying to the Mercer Graduate Scheme
Graduate schemes can be very competitive, so we recommend taking the time to prepare fully for each stage of the application process.
It's crucial you understand what's required of you, so that you're able to demonstrate the competencies, attitudes and knowledge Mercer wants from its graduates.
Practise key parts of the application process before submitting your CV and covering letter to Mercer. This will help you feel prepared for each stage ahead of time, avoiding any last-minute stress or nerves.
You should research Mercer before you apply for one of its graduate schemes, as you would do with any job application.
Look at the history of the company, what its priorities are for the future, the sort of work it does and what it looks for in its employees. It's likely you'll be asked about this during at least one stage of the Mercer graduate scheme application process.
Final Thoughts
The tasks and stages you are required to go through for the Mercer graduate scheme application process may feel daunting. However, by practising each of them beforehand you will feel more confident when it comes to the real thing.
We recommend taking the time to think of specific examples from your experience that highlight your skills and abilities, before you begin the application.
---