eToro Review
All products and services featured are independently selected by WikiJob. When you register or purchase through links on this page, we may earn a commission.
67% of retail investor accounts lose money when trading CFDs with this provider. You should consider whether you can afford to take the high risk of losing your money.
There are many online trading and investment platforms that budding entrepreneurs can access around the world.
Here we take an in-depth look at one of them: eToro.
Pros
Regulated by FCA, MiFID, ASIC
No withdrawal fee for US clients
0% commission on stocks
Social and copy trading
Cons
Not available in every US State
More expensive than most of its competitors
No meta-trader platforms
eToro is a market leader within social trading and multi-asset brokerage. It offers a range of trading options including stocks, cryptocurrency, commodities and ETFs (exchange-traded funds).
Founded in 2007 in Israel, eToro is considered something of a pioneer within social copy trading. It prides itself on its accessibility and the 'social element' that it has incorporated into the trading experience.
In addition to the option to invest in stocks and crypto assets, the company also offers users the chance to trade in high-risk CFDs (contracts for difference).
eToro's disclaimer – CFDs are complex instruments and carry a high risk of losing money rapidly due to leverage. 67% of retail investor accounts lose money when trading CFDs with this provider. You should consider whether you understand how CFDs work and whether you can afford to take the high risk of losing your money.
What Makes eToro Different?
As with other online trading platforms, eToro allows users to perform tasks including:
However, with a focus on social trading tools, eToro also offers the opportunity to:
Collaborate
Learn
Copy successful traders with eToro's award-winning CopyTrader system
The news feed is a personalized feature for account holders which updates them on financial and contemporary market news and allows you to comment, connect and follow relevant topics.
Similar to other popular social networks, users can publish updates, tagging people or instruments that are relevant to the post.
Used effectively, this feature enables users to gradually build a supportive, successful network. You will also receive tailored news as well as instant notifications if, for example, an asset from your watchlist becomes volatile.
What Are eToro's Trading Hours?
eToro offers a wide range of tools for investment and trade and different assets operate under different trading hours. Market events can also affect the opening and closing hours of trading.
eToro's website has a full list of market hours. Select your relevant time zone from the drop-down menu.
Cryptocurrencies are available 24/7.
eToro recommends that users study the trading hours that are relevant to them.
Is It Safe to Use?
eToro is regulated and generally considered low risk, achieving consistently high trust scores online.
eToro is regulated in the UK by the Financial Conduct Authority (FCA)
eToro Australia Pty Ltd is regulated by the Australian Securities and Investments Commission (ASIC)
Full details of eToro's regulation and license for UK, Europe, Australia and USA, including broker addresses and a detailed breakdown for each jurisdiction are available on eToro's Regulation and License webpage.
eToro promises users that their funds are protected by 'industry-leading security protocols' and that there is a robust privacy policy in place to protect user's private data from being shared without their knowledge.
Additionally, all funds held at eToro USA are FDIC insured (for up to $250,000).
67% of eToro retail investor accounts lose money when trading CFDs, but this is not necessarily different from other brokers.
Since its original incarnation as a financial trading technology developer, eToro has expanded its capabilities and has serviced more than 15 million global users, with clients in more than 170 countries.
Operationally, the platform is recognized as one of the easiest to navigate in comparison to its competitors.
Its copy-portfolio function is a favorite for beginners or those who wish to use the site to trade passively.
eToro aims to make online trading accessible for everyone.
The minimum deposit amount is only $50, and unlike other platforms which require users to purchase a unit of asset, eToro has the option to purchase a fraction of the asset ($25 minimum), making it ideal for those who are just beginning their trading journeys or who don't have access to large sums of capital.
It also offers a VIP account option for more serious traders.
US Users
eToro has welcomed users from the US market since 2018.
As the US rollout happened relatively recently, the full launch is not yet complete and real trading is not available in all states.
Some buttons still appear 'grayed out' to US users and certain features remain disabled.
eToro is a rapidly evolving platform and is planning to offer increased functions to users in the US in the near future.
Accessibility
eToro is available on both desktop and mobile app (iOS and Android). It has been praised in reviews for the similarity in layout and function on both platforms, making it a user-friendly experience.
Both are available in 21 languages.
Notifications from the newsfeed (mentions, market news, new comments, and more) can be received on eToro's web platform or as push notifications on a mobile device.
Account Types
Demo Accounts
eToro gives you the option to open a 'live account' or a 'demo account'.
The latter gives you the option to test out the platform without depositing any real funds.
Client Categorization
Clients on eToro are categorized as 'retail clients' or 'professional clients'.
Retail clients have access to all trading assets, including manual or copy trade, and have the most protection.
Professional clients have to undergo additional checks to ascertain whether they have the skills and knowledge to make financial decisions and assess risk.
Its professional clients include credit institutions and registered investment firms.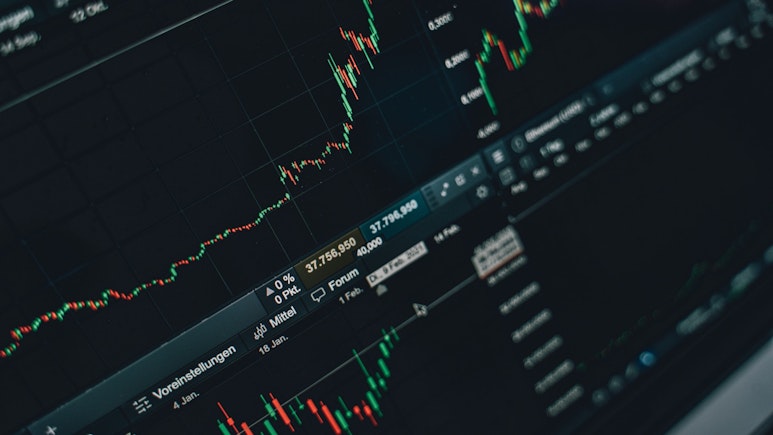 eToro: A Review
Although opening an account is free, as with all online trading platforms, eToro charges for spread (the difference between the buy and sell prices of a certain asset) and has fees for trades and account withdrawals.
The fees vary depending on the service you are using.
Fees can include overnight charges, conversion fees, inactive account fees (to avoid this, simply log in at least once every twelve months), spreads when you buy cryptocurrencies on eToro and crypto transfer fees.
See eToro's site for more details about fees on CFDs, cryptocurrencies, stocks and ETF or general account fees.
Do I Pay Tax on eToro?
Making a profit on eToro may mean you have to pay additional tax.
Taxation implications vary from territory to territory. It is best to consult your local governing body or check with an accountant for expert advice.
eToro Advantages and Disadvantages
Advantages
Regulated by FCA, MiFID, ASIC – This gives users peace of mind that they are using a reputable company offering a legitimate platform for trade and investment.
No withdrawal fee for US clients – eToro USA LLC does not charge US users a withdrawal fee (although they may be subject to fees at the recipient bank).
Lower withdrawal fees – Last year, after considering customer feedback, eToro pledged to lower withdrawal fees across the board to a flat rate of $5 to non-US users (previously $25).
0% commission on stocks – No broker fee is charged on opening or closing positions. However, other fees will apply.
Good for beginners – From the low start-out deposits and the option to copy other successful traders to the online video tutorials, eToro breaks down the trading experience into easy-to-navigate bites. There are no management fees and it is free to open an account.
Good for social and copy trading – Its award-winning CopyTrader system allows users to select a successful investor whom they wish to copy and allocate an amount to use when copying them. They can then copy their positions in real-time (proportionally to the amount you have allocated). This is a great way to learn from someone more experienced and to build confidence. You can stop copying another user whenever you want. The social features are designed to make trading in the financial market less daunting and more accessible to everyone.
Easy-to-navigate platforms – eToro has crafted a user-friendly trading experience and is defined as a company that is transparent and willing to share knowledge. The website and mobile app are detailed, easy to use and full of useful information for traders and investors of all levels.
Disadvantages
Although widely hailed as one of the most accessible, versatile trading platforms around, eToro has a few downsides to keep in mind.
Although any US resident can register for an account, eToro is not available in every state.
There is an option on the website for US users to sign up and create an online portfolio, but they will need to wait for eToro to contact them once they can accept deposits from their area.
States currently not supported but listed on the website as 'coming soon' include:
Delaware
Minnesota
New Hampshire
New York
Nevada
Puerto Rico
Tennessee
Unavailable areas:
Hawaii
Guam
American Samoa
US Virgin Islands
Although some US residents have been able to use their eToro account and cryptocurrencies, not all functions of the platform are currently available. eToro is currently working on providing increased functionality for US users.
For trading forex and CFDs, eToro does work out slightly more expensive than most of its competitors, despite recently introducing zero-dollar commissions for US stock trading.
You can find a breakdown of its price structure including fees and spreads on its Fees webpage.
Users must refer to this to understand exactly what they could be charged.
Although eToro offers a range of trading instruments, it does not provide any meta-trader platforms.
This means that if you want to use the popular MT4, this won't be compatible with eToro's products and services, so you may wish to consider another compatible broker.
Opening an Account
It is easy to open an account with eToro:
On the eToro website select 'Join Now' in the top right-hand corner (this option is 'Sign Up' on some pages)
Fill out your personal data as required
Read and agree to the terms by checking the box
Click 'Create Account' to submit your request
New account holders will be required to show proof of residence (such as a recent utility bill) and identity (by uploading a photo of your passport or government-issued ID)
Accounts are usually opened and verified within 14 days
How to Deposit Funds Into Your eToro Account
Once you have opened your account, you will need to deposit some funds before you commence trading.
eToro has made this quick and easy.
You can deposit funds in various ways. Credit or debit card, PayPal or wire transfer are among the most popular methods.
The steps to deposit funds are as follows:
Log into your account
Click the 'Deposit Funds' button
Enter the appropriate amount and currency
Select your chosen deposit method
The minimum you can initially deposit is $50 for US residents unless you are registering a corporate account.
About CopyTrader
One of the most attractive facets of eToro is its trademarked CopyTrader feature.
Copytrading can be extremely beneficial to novices who are still learning the basics or to those who wish to use the platform passively without regularly monitoring the markets.
eToro's award-winning CopyTrader allows you to mimic top-performing traders within your own portfolio.
The traders that are copied are also paid as part of eToro's Popular Investor Program, making this a win-win situation for those at both ends of the investment and trading spectrum.
Final Thoughts
With more than a decade of experience behind it, eToro offers the opportunity for users to learn, trade and invest in one easy-to-use, regulated and well-established platform.
The collaborative environment with millions of global users is a unique way to trade and invest online.
There will always be financial risks with online trading and investment. However, eToro has built a reputation as an accessible place for people to learn, connect, engage and invest smartly by drawing on the skills and experience of other successful users.
WikiJob does not provide tax, investment, or financial services and advice. The information is being presented without consideration of the investment objectives, risk tolerance, or financial circumstances of any specific investor and might not be suitable for all investors. Past performance is not indicative of future results. Investing involves risk including the possible loss of principal.
67% of retail investor accounts lose money when trading CFDs with this provider. You should consider whether you can afford to take the high risk of losing your money.
---