The Best Brokers for Trading EUR/GBP
All products and services featured are independently selected by WikiJob. When you make a purchase through links on this page, we may earn a commission.
67% of retail investor accounts lose money when trading CFDs with this provider. You should consider whether you can afford to take the high risk of losing your money.
If you are a savvy investor, then you'll be well aware that forex trading (also known as foreign exchange trading) can be an effective way of generating profit.
It's a practice which allows you to buy and sell currency pairs, taking advantage of fluctuating exchange rates.
Trading takes place globally by individual traders, investors, even banks and other financial institutions.
The largest markets for forex trading are in London, Tokyo, New York and Hong Kong – and trades take place 24 hours a day, 7 days a week.
At WikiJob, we've previously published many articles on forex trading, ranging from the benefits of forex trading through to how to trade forex on a low budget and even how to become a successful part-time forex trader.
If you're interested in learning more about what forex is and how it works, we highly recommend that you read some of our other articles to enhance your knowledge and understanding of the forex market.
You may already know that one of the best ways to trade forex is to use a specialist broker or a dedicated forex trading platform.
In this article, we'll help you understand who the best brokers are for trading EUR/GBP currencies.
What Is EUR/GBP?
As forex trading relates to foreign currencies, you may already know that EUR/GBP refers to the Euro (which is used in countries such as France, Italy, Spain and Ireland) and the British pound (which is the currency of the United Kingdom).
Is EUR/GBP a Minor Pair or a Major Pair?
The forex market is based on pairs of currency. You buy one currency and you exchange it for another in a bid to make a profit on the currency conversion.
These currency pairs are categorized into three distinct groups:
Major pairs – Those that are most commonly traded.

Minor pairs – Those that do not involve the US dollar. They can also be known as cross-currency pairs.

Exotic pairs are more niche. They tend to be a mix of a major currency (such as the USD) with an emerging currency (such as the Norwegian Krone or the South African Rand).
Although the EUR/GPB pair is a minor currency because it doesn't involve the US dollar, it is a widely traded pair.
Why Do You Need to Know if Your Forex Pair Is Major or Minor?
The key to successful forex trading is understanding the importance of pairs.
Those new to the market will likely focus on the major pairs such as EUR/USD, USD/JPY or GBP/USD. This is because the trades are far more common and easily accessible.
Trading in exotic pairs tends to be left to experienced traders who have an in-depth understanding of the trading conditions and know how to read the market.
What You Should Consider When Trading EUR/GBP
This is a hugely important pair for many traders as it has high liquidity and a high volume of trade.
As the pair operates within a similar time zone, market fluctuations typically take place between 6 a.m. and 4 p.m. to account for the GMT and European time zones.
As the Euro covers a large part of the European continent, potential traders must pay close attention to the different political and economic challenges facing those countries.
The European Central Bank (ECB) release a variety of reports which can help traders understand how the Euro's value may fluctuate.
These reports will look comprehensively at a variety of factors such as:
Unemployment figures in different countries
Economic prospects
Interest rates, etc.
These consolidated figures are then used to provide data that predicts how the Euro may behave in the forex market.
Before buying/selling GBP, it's also important to look at what the Bank of England (BOE) is forecasting.
The Bank of England is in control of interest rates, and much of the UK's economic prosperity is led by this.
An additional factor to consider when trading EUR/GBP is the impact of Brexit.
When the United Kingdom voted to leave the European Union in 2016, there was much concern in the forex market about what this could mean for the two currencies.
The UK officially left the EU in January 2021 and traders will be carefully considering what the economic fallout could be, both in the short term and the long term.
As with any investment, there is never a guarantee that you will make a profit. However, trading a EUR/GBP pair is deemed a relatively low-risk investment.
This is because both currencies are classed as 'strong' currencies and prices typically stay consistent, which limits your potential risk.
Why It's Important to Choose the Right Broker to Make Your EUR/GBP Trade
Many traders choose to use a dedicated and specialist broker to assist them in their forex trading. But how do you know which is the best broker?
Just because a broker is highly regarded in a specific currency pair, how do you know that they are the best brokers for trading EUR/GBP?
Before you make any investment, you must do your research. You need to feel confident that you are choosing the right forex broker for your needs.
This may depend on your experience in forex trading, your available budget, your expectations of customer service and whether your funds are fully protected.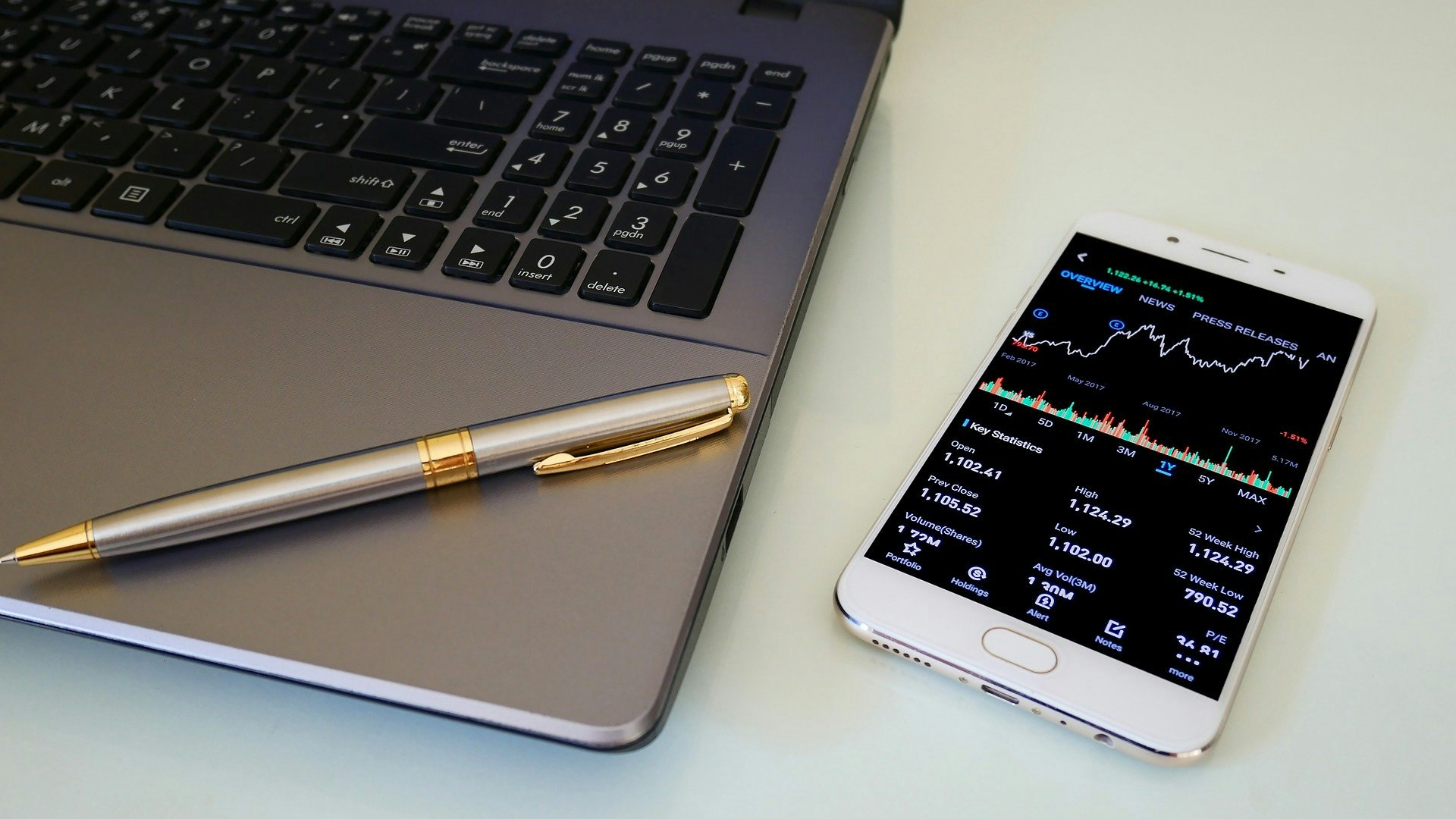 The Best Brokers for Trading EUR/GBP
Who Are the Best Brokers for Trading EUR/GBP?
To help you get started in your forex trading, we've identified the best brokers for EUR/GBP trades.
As always, it should be noted that any recommendations from the WikiJob team do not constitute financial advice and you should always undertake due diligence and speak to a financial advisor before starting your investment journey.
However, here are nine highly regarded trading platforms that you may wish to look into to help you make the most of your EUR/GBP forex trade.
Investor retail accounts that lose money: 67%
Founded in 2007, eToro is considered a very low-risk broker as it is highly regulated by the Financial Conduct Authority (FCA) in the UK and many other regulatory bodies elsewhere.
Opening an account is free and you can access a $100,000 demo account to test the system.
It offers 47 currency pairs for trading. Spreads for forex trading have recently been significantly reduced and range from a very competitive 1 to 3 pips for major currency pairs.
Typical spreads for EURUSD and USDJPY trades, for example, are just 1 pip. EURGBP sitting at around 1.5 pips.
You can see the full list of spreads on the eToro website.
You'll need to deposit a minimum of $200 for Copy Trading, eToro's standout feature which allows you to follow other traders and copy their trades.
This forex broker is great for beginners due to its user-friendly interface and app and 24-hour customer support. It allows you to trade currencies, stocks and cryptocurrencies in one portfolio and the Copy Trading system is a great way to learn.
The company also offers trading courses and features a Learning Lab which houses a variety of tools to support clients with their trading experience.
67% of retail investor accounts lose money when trading CFDs with this provider. You should consider whether you can afford to take the high risk of losing your money.
Moneta Markets was founded in 2009 and is regulated by ASIC and FCA. With Moneta Markets, users can trade forex as well as indices, commodities and share CFDs with just a $50 minimum deposit.
There are three trading accounts available, depending on whether you want to pay a commission and get tighter spreads or have the trading costs built into the spread. This means that True ECN accounts have a commission cost of $6 per lot, but spreads that start at 0 pips on Forex, while STP and Prime accounts have the fees built into the spread.
With Moneta Markets, traders can choose to use MetaTrader 4 and 5, as well as the proprietary WebTrader and AppTrader platforms (available for web and mobile use respectively).
MT4/5 are well known great platforms for traders with outstanding research, tools and algorithmic trading available.
The proprietary platform has a simple user interface. While that is great for beginners, there is not as much depth in the platform for those who are more advanced.
Trading tools are not integrated, and both the mobile and web app could do with some updating to be as reliable and usable as other proprietary platforms offered by similar brokers.
There is a demo account available, which allows traders to practice their strategies and work out how best to use all the functions of the platform.
The research on the platform is almost entirely third-party – other than the Moneta TV YouTube channel which has daily market briefings.
However, if you are using the MetaTrader suite there is a lot of research and analytics available through Trader Central, so the lack of in-house research on the Moneta Markets platform might not be too much of a problem.
There is an extensive Masters Course, which is a series of more than 100 videos that are suitable for beginners through to advanced traders, covering many topics and in different categories and they can be viewed and used completely independently.
The customer service on Moneta Markets is available 24/5, through email, phone and live chat.
With offices in London, Cyprus, Gibraltar, Belarus and Australia, Capital.com offers traders the opportunity to use award-winning AI technology to gain access to more than 3,800 markets.
The easy-to-use proprietary platform is available on the web, desktop and mobile, and you can trade indices, commodities, cryptocurrencies, shares and currency pairs with the best in technical indicators, charts and multiple order types at your fingertips.
In addition, the AI technology analyses your trading behaviour to help you make more powerful decisions.
Capital.com has no fees for traders – which means that you can deposit, withdraw and trade without commissions or costs. Capital.com make their money for the platform through the spread, which is like many other brokers.
The spread cost is completely transparent, with the costs incorporated into the quote, not as an additional cost.
There are three different accounts available, and the one you choose depends on the minimum deposit, which starts at just $20.
Standard accounts have a minimum deposit of up to $3,000
The Plus account is from $3,001 – $9,999
The Premium account is from $10,000
User experience is the same in all account types, so you will enjoy the same trading no matter what your deposit level.
One of the most impressive parts of the Capital.com offering, especially for beginners, is education. With a custom-built app called Investmate, users can set goals for their learning and the pace at which they want to learn – and have the trading knowledge that they need in their pocket.
30+ courses using varied learning materials are all in the application, to be used as and when they are needed.
You can also find a glossary, guides on different trading instruments and strategies – including how to trade using spread betting and margins.
The Capital.com trading platform is speedy, intuitive and simple, with a smooth interface and great customisation options, and with a demo account and premium research, education and trading experience it is an excellent choice of platform with minimal negatives.
76.72% of retail investor accounts lose money when trading CFDs with this provider. You should consider whether you can afford to take the high risk of losing your money.
Admiral Markets, rebranding to 'Admirals', describes itself as a 'full-spectrum financial hub'.
In practice, Admirals is a broker that offers several forex and CFD trading instruments in most currencies.
Founded in 2001, Admiral Markets is regulated by JSC, FCA, EFSA and CySEC, and offers traders access to both MetaTrader 4 and 5, with the opportunity to have several active accounts with different base currencies to take advantage of price instability.
There are several account types available, depending on the platform that you want to use.
On MT4, you can choose a standard account known as Trade.MT4. The minimum deposit for this account is 100 USD/EUR/GBP or equivalent, and you can trade 37 currency pairs as well as metal, energy, future, stock and bond CFDs.
In this account, the trading fees come from the spread, apart from with single share or ETF CFDs, which have a standard commission of 0.02 USD.
The Zero.MT4 account offers tighter spreads, with more currency pairs (45) but fewer CFD options.
The commission on forex and metal CFDs is 1.8 to 3 USD per lot, cash indices are 0.5 to 3 USD per lot, and energy CFDs are 1 USD per lot.
On Trade.MT4 and Trade.MT5 accounts with Admirals, the typical spread is 0.0001 GBP, but if you choose a Zero account on any platform, the commission is $3 per lot with a much tighter spread.
If you prefer the upgraded MT5, you can also have an Invest.MT5 account, alongside the Trade.MT5 and Zero.MT5. MetaTrader 5 accounts have access to more trading instruments in both Trade and Zero, but the Invest.MT5 is designed purely for buying stocks and ETFs, with more than 4,350 stocks and 200 ETFs available and a minimum deposit of 1 EUR/USD/GBP.
Deposits are free using bank transfer, card, PayPal or Klarna, but there is a 0.9% fee (or $1 minimum) for deposits made using e-wallets like Neteller or Skrill. You can have one free withdrawal a month as a bank transfer, but two if you use PayPal or e-wallets.
Admirals is available as a trading app on mobile as well as web and desktop, and the user interface and real-time trading that is available across platforms offer a seamless user experience.
The research and analytics are extensive, with technical and fundamental analysis alongside trading news, market sentiment and a market heat map. Access to MetaTrader Trading Central and a weekly trading podcast is also provided.
In terms of education, there are articles and tutorials, eBooks, trading videos, webinars and seminars as well as a FAQ and a handy glossary.
Admirals takes learning seriously with two separate courses aimed at beginner traders. The Zero to Hero course consists of 20 video lessons, a Q&A and a live session as well as a well-crafted trading strategy. Forex 101 is a three-stage course to take beginners through to experts using a structure that includes a video lesson with detailed notes and a quiz to check knowledge.
Investor retail accounts that lose money: 76%
With CMC, you can trade over 330 forex pairs, offering an unparalleled choice of forex investment opportunities.
Trading typically takes place across its online platform or mobile app, which means that you can manage your trades at a time/place that suits you.
The 'Next Generation' online platform has won numerous awards for its functionality and CMC focuses heavily on supplying traders with data to inform their decision-making.
CMC also has a good risk-management facility which allows traders to maximize profits and minimize losses. However, there is a premium for guaranteed stop losses which will be refunded if the stop loss isn't triggered.
CMC offers competitive pricing. Unlike other forex trading platforms, CMC does not take a commission. Instead, it earns its revenue through spreads.
CMC is a good choice for experienced forex traders. The firm offers a pro account for professional traders, giving better margin rates as well as early access to new products.
66% of Retail CFD or Spread Betting Accounts Lose Money.
Vantage FX was founded in 2008 to be a transparent forex broker and has grown to include 44 forex pairs and 290 CFDs (including cryptocurrency, shares, commodities and indices).
As a broker, Vantage FX is well-regarded and considered safe thanks to regulation by ASIC and the FCA.
Vantage FX offers access to the markets through the popular MT4 and MT5 platforms, and a feature-stuffed mobile app.
There are three account types:
Standard STP. Perfect for novices, this is a no-commission account that works across all trading instruments, with a minimum spread of 1.4 pips. The minimum deposit is $200.
Raw ECN. Designed for more experienced traders, this account charges commission at $3 per lot per side but the spreads start at 0.0 pips. The minimum deposit is $500.
Pro ECN. This is for professional, high volume traders, and offers commission at $2 per lot per side, with spreads from 0.0 pips. The minimum deposit is $20,000.
Vantage FX is seen as a good, reliable broker that offers social and copy trading – without being prohibitively expensive in terms of non-trading costs or commission.
Vantage FX offers 44 forex trading pairs and has a low minimum spread for EURGBP at 0.2 pips.
Investor retail accounts that lose money: 74%
Established in 2001, Forex.com has a long-esteemed reputation for being a safe forex trading platform.
With low fees and a competitive range of 80 forex pairs, it's easy to see why consumers are drawn to the broker.
The low minimum deposit ($100) compares favorably to IG and new users can test their skills with a demo account before they take the plunge and open up an account.
However, the desktop-based platform isn't as easy to use as other systems (notably CMC) and there are fewer investment choices available for users than other brokers.
For new traders, the wealth of educational tools available on the Forex.com website means that there's ample opportunity to improve your understanding of how to make the most of your forex trades.
As a forex trading platform, Forex.com understands that speed is vital. New users can open an account in as little as five minutes. All you need is your name, address and tax number, and the system will automatically verify your identity.
Although the company will let you open an account with a small $100 deposit, it recommends that your starting budget is $2,500. Therefore, it's perhaps a platform better suited to experienced traders.
With Switch Markets you can trade Forex, CFDs, Crypto, Commodities and more on either a live trading account or a demo account.
This regulated broker offers ideal trading conditions no matter what your style of trading.
You have the choice of a zero commission account or a zero spreads account, and you can deposit as little as $50 to start trading.
There's even leverage up to 1:500 available if you want it.
Unlike most brokers that offer a VPS, Switch Markets will give you a high-spec VPS completely free with your trading account – this is well worth it if you are an EA trader.
Read its reviews and you will see that its customer support is exceptional and available around the clock – something often overlooked when choosing a broker.
Withdrawals and deposits are fast too.
This is an ideal broker for those looking to improve their trading skills.
There are cashback promotions, free trader tools and EAs (such as Risk Manager) when you open a demo or live account.
This is an ideal broker for those looking to improve their trading skills.
It has partnered with some of the best trading education providers to give you free membership to a world-class education – fantastic for beginner traders.
A broker to check out!
HYCM was established in 1972 as a gold and silver trader in Hong Kong, and the HY Markets online trading platform was launched in 2007.
Henyep Investments (UK) is licensed by the FCA, and they provide access to trading services in 140 countries through five offices around the world.
Using HYCM, traders have access to more than 100 trading instruments including forex, CFDs, stocks, commodities and indices on the popular MetaTrader 4 and MetaTrader 5 platforms.
There are three levels of accounts available, each aimed at different types of traders. The Fixed Account offers fixed spreads form 1.8 pips and no commission, while the Classic Account offers variable spreads from 1.2 pips with no commission and offers the use of EAs. These accounts have a minimum deposit of $100.
For those that want the best price on the spread and would rather pay a set commission, the Raw Account offers raw spreads from 0.2 pips, but a $4 per round commission fee. EAs can be used on this account, and the minimum deposit is $200.
HYCM is regulated by both the FCA and CySEC and offers negative balance protection so it is considered a safe platform. Education is provided in the form of a knowledge base, webinars, workshops and seminars, and research for traders is provided with a news feed and an economic calendar.
HYCM offers EURGBP trades on MT4 and 5, with a minimum trade of 1 Euro.
Maximum leverage available in the UK and Europe is 1:30 due to FCA regulations.
The minimum spreads offered depends on the type of account held:
Fixed: 3.2 pips
Classic: 2.2 pips
Raw: 1.2 pips (plus $4 per round commission)
Minimum deposit: $100
Regulators: FCA, ASIC, CYSEC, FSCA
Multi-platform: Yes
Pip spread on majors: 0–1.7
Maximum Leverage: 1,000
IronFX is a leading recognised investment firm and international brokerage.
IronFX offers tailored trading products and services to retail and institutional clients, including a wealth of trading tools, the latest trading platforms and 24/5 multilingual support.
As a multi-asset brokerage, IronFX provides more than 300 tradable instruments across six asset classes including forex, metals, indices, commodities, futures and shares.
For the last 10 years, IronFX has focussed on providing competitive trading conditions with tight spreads and flexible leverage.
The company also offers an Autotrade solution that allows traders to copy the best performing traders' strategies.
Pros:
24-hour support and 24-hour trading
Partnership programs
Mobile trading
Free education
Bonuses
Promotions
Automated trading
Demo account
Investor retail accounts that lose money: 75%
IG specializes in retail forex trading and has gained a solid reputation as being one of the best forex trading platforms for traders.
It has a wide range of investment opportunities, from spread betting and CFDs for short-term investments as well as SIPPS and stocks and shares ISAs for long-term financial planning.
It operates across 17,000 markets and has 51 pairs available for forex trading.
The $250 minimum deposit means that you don't need to have huge sums of money to invest, and guaranteed stop losses are free of charge with IG.
Accessibility is a huge plus point with IG – users can manage their forex trades via the phone, online (through the IG website) or via a mobile platform.
This means that you can remain in control of your investment wherever you are located.
The customer service at IG is highly rated by users, and with 45 years' experience, you can feel confident that you will receive helpful advice and support from their advisors.
Investor retail accounts that lose money: 67%
Saxo Capital Markets is part of the Saxo bank, and as such, specializes in working with experienced traders as well as those looking to invest in exotic pairs.
Saxo's clients benefit from a 24-hour customer service that is open across all markets and have the opportunity to build relationships with account managers and trading experts.
This means that you can take advice from those in-the-know and establish the best ways to manage your investments.
Another reason to trust Saxo, beyond its numerous industry awards, is its size.
With 25 years' experience, Saxo currently works with clients across 170 countries and processes over one million transactions per day.
The sheer scale of the operation means that you can feel confident that your funds will be protected.
Investor retail accounts that lose money: Unknown
Interactive Brokers is a strong broker choice for experienced and professional forex traders.
As a trading platform, users have access to 135 markets across 33 countries, giving far greater opportunities than just EUR/GBP forex trades.
Users may find that their location may impact their trading opportunities. For example, retail spot forex trading is not eligible to US residents and those living in the US, Canada or Hong Kong are unable to benefit from CFDs.
However, professionals are drawn to the platform because it offers low commissions and financing rates.
The Trader Workstation (the desktop platform offered by Interactive Brokers) offers a wealth of information for professionals to use, optimizing transaction speed and efficiency.
As well as dealing in forex trades, users can also use the platform to trade stocks, options, bonds and funds from one single account.
The complexity and strength of the platform mean that Interactive Brokers is not recommended for new users; instead, the firm prides itself on being 'the Professional's gateway to the world markets'.
Final Thoughts
As you can imagine, there are hundreds of trading platforms available that can facilitate EUR/GBP trades. But to find the best forex trading platform, you need to consider your experience and your investment levels.
Throughout our research of the five best brokers for trading EUR/GBP, we discovered, although trading platforms are broadly similar, they do have their specializations which should factor into your choice.
For those new to the market, a platform such as IG could be a good option. For those with more experience, bigger budgets or an interest in exotic pairs as well as EUR/GBP trades, you may be more suited to something like Saxo or Interactive Brokers.
You must consider what is important to you. Do you want to be heavily involved in your forex trade, or would you prefer a platform that automates your investments or has an experienced account manager/trade expert on hand to manage your investment on your behalf?
Are you looking for a system that offers comprehensive risk management tools to minimize your potential losses? Do you need help to interpret and understand the forex trading charts?
Another tip to consider when researching which is the best forex trading platform to use, is to research what percentage of users lose money when trading with that provider.
Most forex brokers will publicly share that information on their website homepage (often at the top of the page). This will give you a good insight into how risky your investment may be.
Finally, an easy way to find the best forex broker is to ask to use their demo accounts before you officially hand over your credit card or bank details.
Take the time to get to know different platforms and interfaces – some will feel far more intuitive than others. You need to have confidence that you know how to use your broker's trading platform to achieve success.
WikiJob does not provide tax, investment or financial services and advice. The information is being presented without consideration of the investment objectives, risk tolerance, or financial circumstances of any specific investor and might not be suitable for all investors. Past performance is not indicative of future results. Investing involves risk including the possible loss of principal.
---