Best 5 Brokers for Trading CAD/JPY
All products and services featured are independently selected by WikiJob. When you make a purchase through links on this page, we may earn a commission.
eToro - № 1 Trading Broker
Forex is short for 'foreign exchange', the process of changing one currency into another for one's own financial benefit.
Forex markets can be the largest and most fluid in the world, with currencies exchanged against each other as exchange-rate pairs.
Forex is the largest trading market, trading 24 hours a day, five days a week.
A forex currency pairing includes a base currency and a secondary currency.
Usually, the base currency is the trader's domestic currency.
The price of a forex currency pair is an expression of how much of the quote currency is needed to buy one unit of the base currency. For example, 'USD/GBP 1.25' indicates that £1.25 is needed to buy one US dollar.
For the purposes of CAD/JPY, we would be looking at how many Japanese yen are needed to buy one Canadian dollar.
What Is CAD/JPY?
As previously mentioned, forex trading is based on pairs of currency.
CAD – the Canadian dollar, the currency used in Canada.
JPY – the Japanese yen, the currency used in Japan.
Is CAD/JPY a Major Pair or Minor Pair?
Forex trading pairs can be categorized into three groupings for trading purposes:
Major pairs – Pairs that are traded frequently. They will always contain the USD, and because of their high fluidity, there will always be a chance to use them as part of a trade. However, because they are frequently traded, the market can be busy and competitive.
Minor pairs – Pairs that do not involve the US dollar as a base or a secondary currency. They may also be known as 'cross-currency pairs'.
Exotic pairs – Pairing of a major currency and an emerging currency such as the South African rand.
CAD/JPY is a minor pair as it does not include the US dollar.
What to Consider When Trading CAD/JPY
When trading CAD/JPY, it is important to note that while CAD is in positive interest (1%), JPY is negative at (-0.1%). If you trade smartly, you can be in for a higher return.
Whatever the CAD/JPY market is doing can often be seen as a strong indication of what the USD/JPY market may do, although the CAD/JPY market is generally more sensitive to changes, with a higher yield attached to the Canadian dollar.
The exchange of CAD/JPY is also dependent on the price of crude oil.
Japan is very dependent on oil, being the world's third-largest importer. If oil prices rise, more Japanese yen must be sold to purchase Canadian dollars.
When trading any currency, it is important to note what the trading trends are.
Check to see how it has fluctuated, if it has at all. You want to note when your currencies are high and when they are low.
When trading CAD/JPY, it is better to place your entry point above the highest high and below the lowest low.
How to Choose the Right Broker
Choosing the right broker for your trades can be essential to your success.
You may find a broker that is well known in regard to your specific currency pair, but there are still several things you need to check:
Credibility
A good broker should be able to provide testimonials from previous clients.
They should also be a member of a regulatory body.
In the US, these are National Futures Association (NFA) and Commodity Futures Trading Commission (CFTC). This way, you know they are being monitored.
Customer Care
You want a broker who is going to take care of you after the initial sale.
You may have follow-up questions, require some help with your account or want to make another transaction.
These are all things a broker should be ready and willing to help with.
Trading Platform
Most trading with your broker will happen through its trading platform. Check what platform it uses and that it is something you can comfortably use.
Trades can be very time-sensitive, especially when trading across different time zones, so you will need to have access to the platform as often as possible.
Does the broker provide a mobile app for you to trade when not at home?
You will want to check if your broker is trading via a trading expert or is completely self-managed.
Transaction Costs
Fees are a necessary part of any transaction. Before you enter a trade, check what fees you will be paying for the spread or commission.
Be careful not to sacrifice security for lower costs, though. A good broker should have reasonable prices.
The Trade
When you want to buy, your broker should be moving quickly enough for you to get the price you want.
When you click 'Buy', your order should be processed immediately, otherwise the price could have changed.
The 5 Best Brokers for Trading CAD/JPY
While there are many companies out there that could act as your broker, for CAD/JPY trading there are five that stand out:
Founded in 2007, eToro is considered a very low-risk broker as it is highly regulated by the Financial Conduct Authority (FCA) in the UK and many other regulatory bodies elsewhere.
Opening an account is free and you can access a $100,000 demo account to test the system.
It offers 47 currency pairs for trading. Spreads for forex trading have recently been significantly reduced and range from a very competitive 1 to 3 pips for major currency pairs.
Typical spreads for EURUSD and USDJPY trades, for example, are just 1 pip. EURAUD sitting at around 7 pips.
You can see the full list of spreads on the eToro website.
You'll need to deposit a minimum of $200 for Copy Trading, eToro's standout feature which allows you to follow other traders and copy their trades.
This forex broker is great for beginners due to its user-friendly interface and app and 24-hour customer support. It allows you to trade currencies, stocks and cryptocurrencies in one portfolio and the Copy Trading system is a great way to learn.
The company also offers trading courses and features a Learning Lab which houses a variety of tools to support clients with their trading experience.
67% of retail investor accounts lose money when trading CFDs with this provider. You should consider whether you can afford to take the high risk of losing your money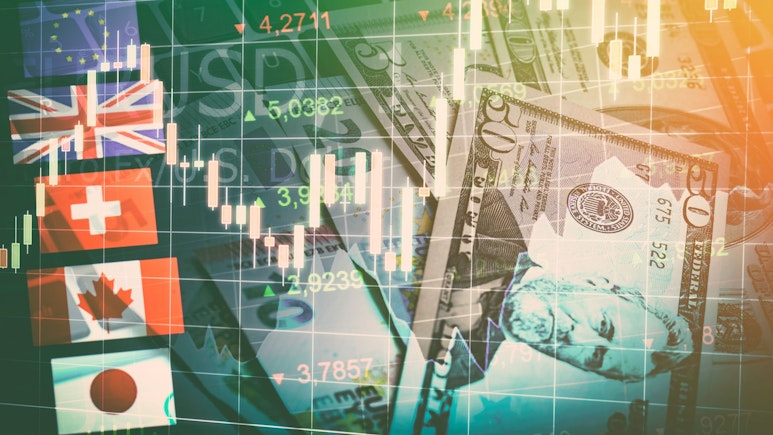 Best 5 Brokers for Trading CAD/JPY
XTB is a global CFD and forex broker that operates out of both London and Warsaw.
It is regulated by the UK Financial Conduct Authority and is also listed on the Warsaw Stock Exchange, so it is required to disclose its financials.
XTB is considered safe because it has a long track record, is listed on a stock exchange, and publishes its financial statements transparently.
Low fees for forex trades
Payments can be made with credit/debit and electronic wallets
Deposits and withdrawals are fast and mostly free
Account opening is quick and user-friendly
High fees for stock CFDs
Limited fundamental data
Product portfolio is limited to mostly CFDs and forex
79% of retail investor accounts lose money when trading CFDs with this provider. CFDs come with a high risk of losing money due to leverage.
Axi is an Australian forex broker.
It is regulated by several financial institutions including the UK Financial Conduct Authority, the Dubai Financial Services Authority, and the Australian Securities and Investments Commission.
Low forex fees and no inactivity fee
Account opening is fully digital
No withdrawal or deposit fees
Only forex and CFD trading on offer
Customer service only five days a week
Limited research tools
76.4% of retail investor accounts lose money when trading CFDs with this provider.
City Index is a global broker that trades CFD and forex. City Index is the trading brand of GAIN Capital and is listed on the New York Stock Exchange.
The company is regulated by the UK's Financial Conduct Authority, the Monetary Authority of Singapore, and the Australian Securities and Investments Commission.
Low forex fees
Diverse research tools
Fast and efficient account opening
Long track record and well regulated
Limited product portfolio
Desktop platform that is not user-friendly
High stock CFD fees
73% of retail investor accounts lose money when trading CFDs with this provider.
XM is an online broker regulated by the Australian Securities and Investments Commission, the Cyprus Securities and Exchange Commission, and the International Financial Services Commission of Belize.
Low stock CFD and withdrawal fees
Great educational tools
Easy and fast account opening
Limited product portfolio
No investor protection for non-EU clients
Average forex and stock index CFD fees
78.04% of retail investor accounts lose money when trading CFDs with this provider.
Final Thoughts
To find the best forex trader for CAD/JPY, you need to consider the fees you are willing to incur, how much time you want to spend working on your investment, what kind of trading platform the broker uses and its track record of success.
Although we have listed five of the best brokers for trading CAD/JPY, it is important to do your own due diligence and find the best match for your needs.
Look at a range of forex platforms and note how they perform with both major and minor pairs. Also, note how user-friendly they are.
If you are new to trading, you want a platform that is not going to take a lot of effort to learn how to use.
Any broker you go with should be heavily regulated. This ensures that you will not incur big losses if they have the right risk-management software in place.
Because Canada and Japan are in different time zones, you may want to check for a platform that is more automated as you are not going to always be available to make your trades at the right times.
Finally, ask around. Sometimes word of mouth from someone who has used a particular broker can be extremely helpful in answering any questions you may have.
WikiJob does not provide tax, investment or financial services and advice. The information is being presented without consideration of the investment objectives, risk tolerance, or financial circumstances of any specific investor and might not be suitable for all investors. Past performance is not indicative of future results. Investing involves risk including the possible loss of principal.
---