The 12 Best Bitcoin Wallets of 2021
All products and services featured are independently selected by WikiJob. When you make a purchase through links on this page, we may earn a commission.
Coinbase - largest bitcoin exchange
If you've been reading any of our latest articles about the growth of cryptocurrencies (such as Bitcoin) then you'll undoubtedly be aware of the need for a digital bitcoin wallet.
This is a secure online location where you can store your private key (the secret number for each bitcoin) in a safe space, with resilient checks to prevent cyber theft.
This article will help you understand more about the importance of bitcoin wallets and how to select the most suitable one for you.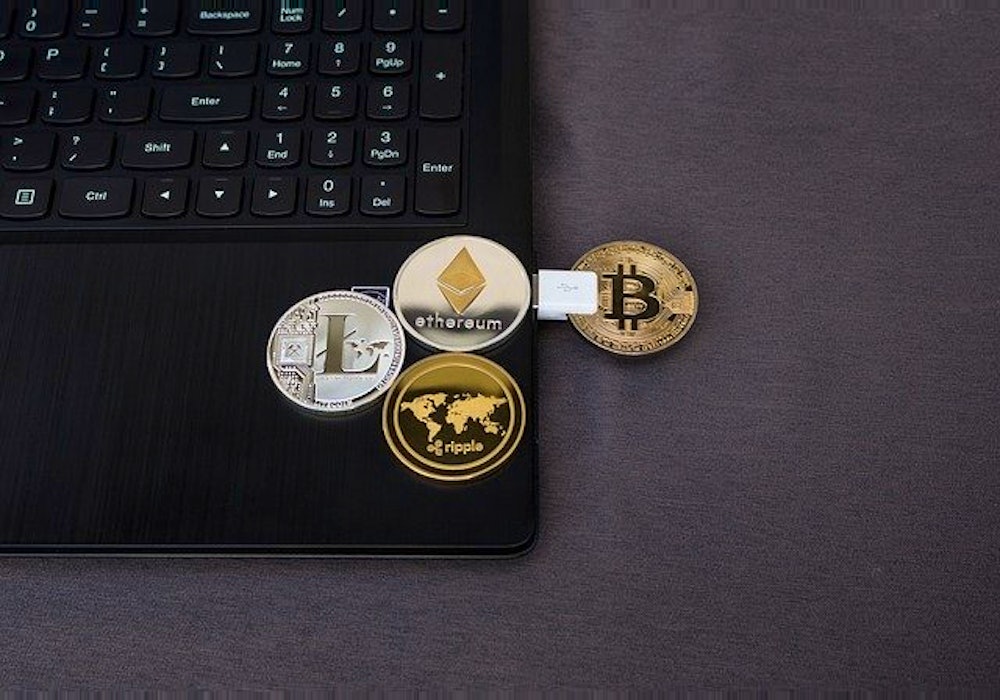 What Are Bitcoin Wallets For?
Unlike traditional currencies, bitcoins do not have a physical presence therefore it can be difficult to know how to keep track of what you have purchased. When you complete a bitcoin transaction, you will have a public bitcoin address and a private key.
A private key is a secret number attributable to a specific bitcoin which is saved in the wallet of the purchaser.
The private key is vital for any future transactions. Therefore, you need to feel comfortable that you are holding that information in a secure setting that can handle any potential cyber theft. Unfortunately, if a bitcoin is stolen it is almost impossible to recover.
What Types of Bitcoin Wallets Are Available?
There are several distinct types of bitcoin wallet:
Paper. This is a written document which details your public bitcoin address as well as the private key which allows you to conduct transactions. Many paper bitcoin wallets use software such as QR codes to allow you to quickly scan in the information when you want to buy/sell bitcoins. The offline function of the wallet makes it extremely resilient against cybercrime, although you would need to take precautions to ensure that the document is held securely.
Desktop. These wallets are directly installed onto your PC. Because they don't rely on any third parties to handle the data, they do have a strong security element. They give users complete control over their bitcoins, making them a popular option for people who only wish to invest small amounts of money. However, because they are only accessible on desktop PCs, they do limit the flexibility of bitcoin transactions.
Mobile. These usually function in the format of dedicated apps that you can download onto your smartphone. This means that you can trade bitcoins wherever you are; however, it should be noted that some apps may not be transferrable between mobile or android and if a cyber hacker gains access to your phone, then your security could be at risk.
Web. E-wallets are managed and maintained by third-party agencies. Although they can replicate both desktop and mobile variations, you are reliant upon that third party's security processes. If they are hacked, you would lose everything.
Hardware. These are generally felt to be the most secure bitcoin wallet. It uses an external piece of hardware (such as a USB stick) to secure the private key of the bitcoin. This means that they are resilient against threats and can be immune to the prospect of computer viruses.
Each has its advantages so we always recommend undertaking your own research before you decide which is the best bitcoin wallet for you.
Should You Have One or Multiple Wallets?
We've previously talked about how the term 'bitcoin' covers a myriad of currencies, from bitcoin itself through to Bitcoin Cash and Bitcoin Gold.
Although they may have started in the same way, they have forked off to become currencies in their own right.
Therefore, it may be advisable to choose to have more than one bitcoin wallet. Many investors choose to use individual wallets for each currency to facilitate easier transactions and for added security.
Some people may choose to use multiple wallets to store their bitcoin private keys to have added security – for instance, they may like the flexibility of a mobile wallet but enjoy the security levels of a hardware option.
Many wallets will integrate with others to allow this added flexibility. However, it should be noted that each wallet has its own maintenance which could add to the time that you spend on your Bitcoin account.
Key Considerations When Choosing a Bitcoin Wallet
When you choose the best bitcoin wallet for you there are many things you may need to consider:
What is the security history like?
Has that particular bitcoin wallet been effective at blocking hackers or have there been any high profile thefts?
How easy are they to use?
Does the style of wallet fit in with your lifestyle?
Is the user experience intuitive?
If you're new to bitcoins then you may need something basic to help you get to grips with it, whilst experienced bitcoin users may need something a little more comprehensive to help them maximise their investments.
The 12 Best Bitcoin Wallets of 2021
Now we know more about the rationale behind bitcoin wallets, we will share the best bitcoin wallets for 2021.
This article is designed to be used as a simple guide and should be read with the caveat that the information is correct at time of going to press and has been written with desk research rather than personal experience. At WikiJob, we are not financial advisors and any information provided throughout this article is for educational purposes only.
When you are choosing a specific bitcoin wallet you should undertake your due diligence and research to ensure that you are finding the right bitcoin wallet for you.
Best for: Ease of use, good for beginners
Type: Web
Key strengths: As a bitcoin exchange, Coinbase has become one of the largest online platforms where you can buy or sell bitcoin securely. Therefore, it comes as no surprise that Coinbase has its own digital bitcoin wallet.
Due to its relative ease of use, Coinbase allows you to sync up your account with your bank account and you can purchase many different cryptocurrencies easily. Its size means that you can benefit from its stringent security checks and Coinbase has learnt from competitors who have fallen to hackers.
Best for: Ease of use
Type: Web
Key strengths: Coinmama is an exchange and wallet in one. The exchange allows users to purchase bitcoin in increments of $100 quickly and easily from the homepage.
Unlike other exchanges that buy and sell on the open market, Coinmama funds trades from its company holdings; it is also a registered money business service in the US.
It could be argued that this added security for users does come at a price, with Coinmama's fees being on the high side compared to other platforms.
You can buy bitcoin through Coinmama but it's important to note that you cannot sell it back. This isn't necessarily a negative; this company will be well suited to those who simply want to buy bitcoin but don't need an exchange.
Crypto.com was created as a place to buy, sell and trade cryptocurrency, and is a decentralised exchange where users can exchange fiat or cryptocurrency for more than 100 of the most popular altcoins.
Crypto.com has more than 10 million users and provides services in 90+ countries globally. For security, 100% of user crypto is kept in cold storage, while the hot wallets that are used to ensure fast transaction speeds contain corporate funds.
All fiat currency is held in regulated custodian bank accounts, and there are strict security protocols around access to wallets based on the principle of least privilege.
You can deposit 20+ fiat currencies using a credit or debit card, as well as through bank transfer, and through the app you can buy cryptocurrency at the true cost (with a commission).
The Crypto.com offering includes a VISA card with the potential to earn up to 8% in CRO (The Crypto.com currency), a Pay application that lets you use your cryptocurrency balance to make payments online where accepted, an instant loan based on your cryptocurrency balance with no late fees and instant sending of crypto to other app users with no fees.
With the Crypto.com app, you can earn up to 8.5 % pa for staking crypto, and up to 14% if you stake stablecoins (which are designed to offer price stability because they are aligned with an asset).
The Crypto.com wallet that is available through the app can store up to 100 cryptocurrencies and is completely user-managed, so each app user has complete control of all keys.
This is what is known as a DeFi wallet, and this offers a full suite of DeFi services. You can import an existing wallet into the Crypto.com DeFi wallet and create a 12/18/24 word recovery phrase for extra security and peace of mind (in case you lose your key).
When you send crypto from the DeFi wallet, you can decide the speed you want it to be sent, and the relevant network charge for use. You can earn up to 5% in CRO rewards for holding a CRO balance in your wallet.
Adding the DeFi wallet to the app then gives the user access to a diverse range of financial services, including crypto purchases and DeFi token exchanges.
Best for: Security
Type: Hardware
Key strengths: As we mentioned above, hardware wallets are often seen as the best bitcoin wallet due to their security processes.
Trezor is a physical device that you will need to plug into your computer giving you confidence that it cannot be attacked or stolen. It has a strong focus on password security, having a two-factor authentication process. The sole purpose of this particular wallet is to ensure that your bitcoin cannot be stolen.
Best for: Optimal security, multi-currencies, sleek design
Type: Hardware
Key strengths: Using a secure chip, this is a great way of feeling confident that your security is taken seriously.
It is designed to be used with multi-currencies and can be managed easily on your desktop as well as integrating with many mobile apps.
Best for: Online access, highly trustworthy, ideal for beginners
Type: Web
Key strengths: This is the original technology that allowed the creation of bitcoins. It is still regarded as one of the safest online 'banks' for cryptocurrencies and has low fees.
As it is based in the cloud, you do not need to back-up your personal data and you can easily switch between desktop and mobile devices.
As the original wallet, it's ideal for beginners as they get started with bitcoin and blockchain technology.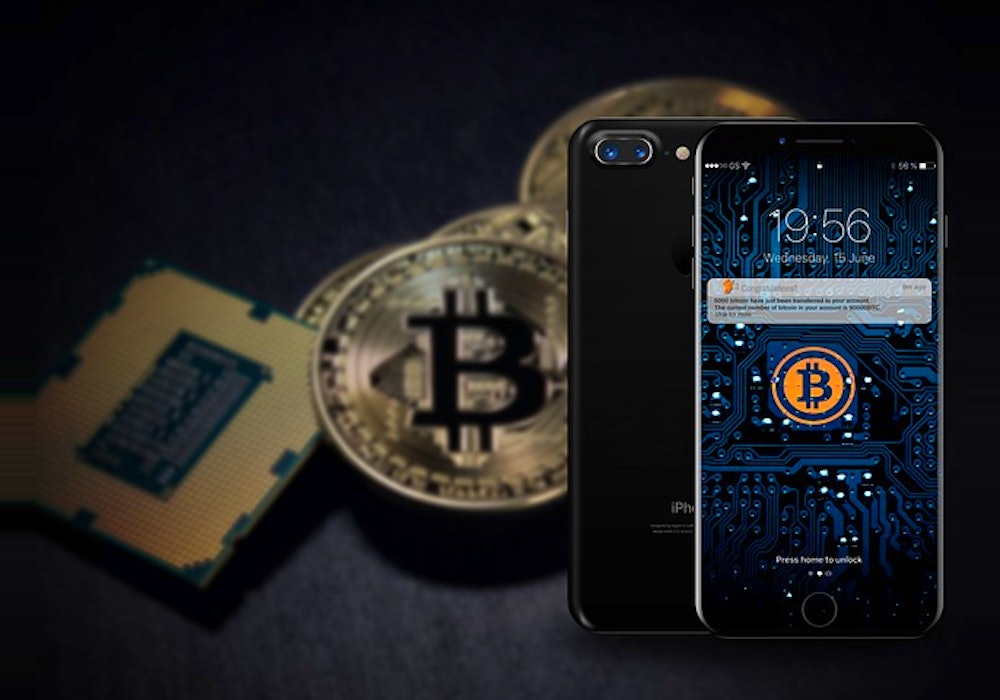 Best for: Multi-chain wallets, versatile – can be used in 25 languages
Type: Mobile
Key strengths: This is relatively new to the market, having been developed in 2014. It can be used on mobile and desktop and has been designed to be used with multi-chain wallets. It is multi-lingual and has superb security – its track record proudly boasts of never being hacked.
Best for: Flexibility
Type: Desktop
Key strengths: This is a more flexible bitcoin wallet as it allows you to install the software directly onto your PC, giving you full control over your bitcoins.
It is quick and easy to install on your computer, making it a favourite with newcomers; however, it should be noted that, as stand-alone software, you are at risk if something physical happened to your computer.
You have the option to split your bitcoin between several wallets – something which is useful if you have purchased different currencies.
Best for: User experience
Type: Desktop
Key strengths: This is another desktop application that is heavily focused on user experience. The design of the wallet is attractive and easy to use, making it a popular option.
As well as storing bitcoins, you can also exchange. The wallet uses graphs to showcase how well your bitcoin is performing, making it a popular option for those who are investing heavily.
Best for: Checking details on the go, compatible with hardware wallets
Type: Mobile
Key strengths: Green Address has a unique 'watch' facility which allows users to quickly log in and track how the bitcoin is performing without having to delve into full functionality mode. This flexibility makes it a great choice for people who want to track their details whilst on the go.
It's also fully compatible with many hardware wallets as users benefit from the security of hardware yet the flexibility and ease of mobile applications. It's free to install but does charge fees for transactions.
Best for: Managing multiple currencies
Type: Mobile
Key strengths: This is a great wallet that allows you to manage 90+ currencies at the same time. For those who are investing in multiple currencies and want to track them in one place, this is a great option.
Best for: Advanced users
Type: Mobile
Key strengths: Available on both Android and Apple, the Mycelium app is great for advanced users who want the flexibility of being able to buy and sell bitcoin wherever they are. It is heavily focused on security and is linked with third-party integrations from hardware wallets such as Trezor and Ledger.
Final Thoughts
As you can see, there is much to consider when choosing the best bitcoin wallet for you. This article has given you some initial guidance into the types of wallets available and who they are suited for.
As we previously mentioned, we would highly recommend that, before choosing a specific bitcoin wallet, you do as much research as possible and think about what you want to use it for and how.
WikiJob does not provide tax, investment or financial services and advice. The information is being presented without consideration of the investment objectives, risk tolerance or financial circumstances of any specific investor and might not be suitable for all investors. Past performance is not indicative of future results. Investing involves risk including the possible loss of principal.
---