A secondment is the opportunity to work temporarily in a different firm or department to the one you are already working in.
In an internal secondment, the employee moves to a different part of the same organisation.
In an external secondment, the employee temporarily works at a different organisation.
There is no set time frame for a secondment.
Secondments help employees develop their skills, broaden their horizons and improve their CV.
The seconded individual's employer benefits from the additional skills and experience that are brought back into the business.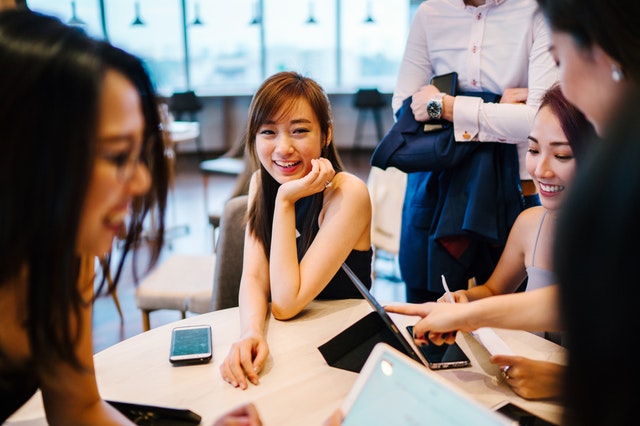 Internal vs External Secondments
Secondments are often offered to employees by other departments within the same business – or by another company within the same group.
More rarely, the secondment role is with a separate company, via an external secondment. Even then, there is usually some sort of connection between the two businesses, like a commercial partnership.
An internal secondment can be an informal arrangement between departments – even if the wage changes, the individual is paid in the same way, so there is little paperwork to be done.
When the secondment is external, the relationship between the employer and the employee is more complicated, as a third party is involved. Therefore, it's important to ensure the terms are made clear in writing before an external secondment begins.
If the secondment is external, the original employer usually remains the official employer of the secondee; the idea is that the original employer is 'lending' the other company its employee.
In some external secondments the original company pays the salary, but it is more common for the host company to take care of this.
A specific secondment agreement should be drawn up after a review of the individual's current contract. In the new agreement, legal rights should be clarified. It should be clear which employer is liable for the seconded individual.
What Are the Benefits of a Secondment?
There are different reasons why a secondment might be offered by an employer.
The decision may be taken by the company as a way of avoiding making redundancies during a difficult period; employees can be transferred to another company or department that will pay their salary.
On a more positive note, a company might choose to second employees to revitalise a department; seconded individuals are likely to return with new ideas, skills and renewed enthusiasm.
Sometimes – particularly in large companies that operate across different sites geographically – secondments are used to spread company culture and create a more cohesive organisation.
Many secondments are initiated by the employee. Here are a few reasons why you might choose to embark on a secondment:
Career development – A secondment is a fantastic way to learn new skills and gain experience. It looks great on a CV because it shows that you are adaptable, and, often, it will lead to new opportunities.


A new lease of life – Internal secondments offer individuals the chance to see how another side of the business works; this often has a positive impact on the employee's productivity once back in their original role.


A networking opportunity – Secondment is essentially a new job, so it provides an excellent opportunity to meet new people and make contacts for the future.


A new challenge – A secondment is a great way of shaking things up, taking you out of your comfort zone and making you think harder about the work you are doing. You might be given a role with more responsibility than in your actual job.


Satisfying itchy feet – Being challenged in a new situation often helps an individual become more aware of their capabilities, giving them renewed confidence and passion for what they do.


Seeing things differently – Experiencing another department or company and how they do things can improve your flexibility and adaptability. It might also help you think about which path you want to take in your future career.
How to Request a Secondment
The key to requesting a secondment is making it clear to the employer how the upheaval will benefit the company in the long run.
Hopefully, your happiness and career goals are also important to the company, so this should form a large part of the 'ask' as well.
Think about the following when crafting your proposal:
What skills can you develop by going to a different company?


How will the knowledge you gain benefit your productivity on your return?


How could you support the company's strategy? For example, if the company has the target – 'Improve client retention by 30% in 2019', you could be seconded to an existing client. By working for them you will see things from their perspective and could, therefore, give valuable feedback on how to improve client relations.


Your career aspirations – where do you want to be in five years' time and how can the company support you in getting there?


Are there any gaps that need filling in your organisation? Could you gain knowledge elsewhere that would benefit your current employer?
If you are the one who wants the secondment and your company is unaware, it is advisable to discuss it with them first before approaching the department or company you wish to be seconded to.
An informal chat is a good first step to take. You will then most likely need to put a formal request in writing.
Approaching your company first means that, if they need to be swayed, you can suggest that they work with you on finding an appropriate secondment that will benefit both parties.
By doing this, they may also agree to approach the host company for you at a higher level.
10 Tips for Making the Most of Your Secondment
Here are our tips for making the most of the opportunity you have been given, and ensuring your secondment experience is a positive one:
Get in touch with your new colleagues. If there is a way of connecting with the employees you will be working with at the new company, do so – any contacts you foster will make it easier to settle in. Linkedin is the easiest way to achieve this.


Don't be afraid to ask questions. You've been given a fantastic opportunity to experience another side of your company (or another company altogether). Make sure you take the time to understand things that aren't clear, so that you benefit fully from the secondment.


Put the work in with contacts. Add as you go on Linkedin, so that you have a way of contacting the people you are meeting in your seconded position. Once the secondment has finished, keep in touch with the contacts you made – arrange coffee meetings and exchange emails to continue the communication.


Research the firm you are joining. Find out if your company has previously sent employees on secondment to the same organisation. If the answer is yes, track them down and chat to them. If not, get as much information on the company as possible – look at past news articles, the company's website and anything else you can find to give you an overview of its ethos, values, successes, failures and core activities.


Keep up-to-date. Make sure you are included in any staff bulletins or email communications at your original company, so as not to become too far removed from what's going on.


Keep in contact with your colleagues. Regular Skype sessions and joining your original colleagues for Friday drinks (while not turning down an invitation for Friday drinks with your new team) will help keep you connected, so that your return is well received and you don't feel too out of the loop.


Prepare. Try to get some information on new software or programs you will be required to work with on secondment. Any preparation you can do before starting will be beneficial.


Think about what you want to get out of the secondment. Consider the skills you are keen to develop and what you want to achieve in the role. Make sure your host manager knows your aspirations for the secondment, so that they can support you.


Get feedback. Don't just coast hoping you are doing well; communicate with your host manager to make sure you are. Be confident in booking regular catch-up slots to ensure you get the vital feedback you need to make the process worthwhile.


Don't try to make changes straight away. Don't immediately try and change the way things are done; spend time listening and working hard to earn credibility.
Things to Be Aware Of
Most employee rights – things like unlawful discrimination and unfair dismissal – only stand if there has been 'continuity of employment' with the employer.
It's important to make sure your secondment agreement states that your statutory period of continuous employment remains unbroken, despite you working at a different company.
Clarify the little things. If you are sick and can't come into work, which employer do you call? Who do you ask for annual leave?
It's important you don't get into trouble for something everyone is unsure about.
Make sure you are fully aware of how the secondment will end. Ensure that you will have a job to go back to once the secondment is over, and that it is the same one you left.
Final Thoughts
A secondment can be a fantastic way of exploring new career possibilities, gaining experience while being employed, learning new skills, boosting confidence and becoming a more valued team member.
The key to a successful secondment is ensuring that an agreement is in place that makes it very clear who is responsible for who.
Be patient and don't expect to know everything straight away. A secondment is essentially no different from starting a new job – despite the 'relocation' often being as close as the next room.
Having said that, secondees are not usually given the same grace period of 'settling in' that a completely new member of staff would have. Therefore, preparation is vital – the more knowledge you have of the company and the job you will be doing, the easier it will be to get on top of the new role.
Further Reading
You may be interested in these other articles on WikiJob:
Work Experience, Placements & Internships