Interview Questions for Teachers
All products and services featured are independently selected by WikiJob. When you register or purchase through links on this page, we may earn a commission.
A career in teaching is both challenging and rewarding. A teacher has the critical role of educating, so interviews can be challenging.
When attending an interview for a teaching role, you will need to demonstrate that you have the correct competencies and skills to perform well as a teacher.
This handy guide will help you prepare.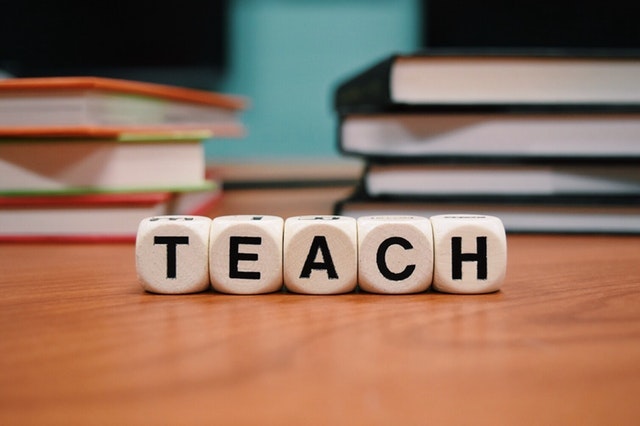 Interview Questions for Teachers
How to Prepare for a Teaching Interview
Each school or region has its own process for conducting teacher interviews. They will all be looking for candidates with competencies that include:
Positive social skills – being confident, engaging and relaxed, and having empathy and acceptance of others

Excellent communication and interpersonal skills

Teamwork, motivation, innovation and creativity

Ability to manage a classroom and implement a safe learning environment

Knowledge of your subject area (for more specialised roles)

A passion for teaching
As it is a profession in high demand, and one that requires high levels of responsibility, teacher interview questions can be quite rigorous and will require thorough preparation.
Before your teaching interview, you should:
Know the school and its local education authority, including any teaching philosophy or approach taken to education. Research is critical to a successful teacher interview.
Read your application and any supporting documentation, including the job advertisement.
Have prepared specific examples that demonstrate your skills, especially those that match the selection criteria.
Put together a portfolio that shows your expertise and previous experiences. Include sample lesson plans, mentor reports, training and development, certification photographs, etc.
Research about current teaching trends and education news.
Plan your journey and allow yourself time to get there.
Consider your dress code.
Once the interview is confirmed, find out as much information as you can about the interview setting, who will interview you and what to expect from the day.
What Happens at a Teaching Interview?
A teaching interview is usually in the form of a selection day, which can include some or all of the following:
An individual panel interview
A tour of the school
Meeting staff and students
Teaching a sample lesson
You need to be ready with your material for a sample lesson if this is an expectation of the interview.
Ensure you have been given all the information you need to prepare fully, including what equipment will be available on the day.
Sometimes the recruitment process will start with a group interview, with successful candidates asked to return for a follow-up panel interview.
Some interview formats you might encounter include:
Single panel – A one-on-one interview where the interview is conducted by the head teacher, or a curriculum director or other individual in a leadership position.
Small panel – An individual interview where the candidate is interviewed by two or three individuals from the school: for example, the head teacher, a fellow teacher or a curriculum director.
Committee panel – An interview with four or more individuals from the school. This can be a variation on directors, head teacher, counsellor, fellow teachers, members of the board of governors/school leaders.
Education panel – Comprises of board members/governors/school leaders from the local education authority. Used for higher-level positions such as a head teacher role.
Teaching Interview Questions and Answers
Here are 10 key interview questions you might be asked at your interview and tips for success:
1. "Why Do You Want to Be a Teacher (in Our School)?"
No matter what area of teaching you want to enter, you should expect this common interview question. This question is asked for several reasons:
To get to know you
To discover more about how you might fit with the work setting and philosophy of the school
As a conversation starter that sets the tone for the rest of the interview
An ideal answer will have a response that incorporates who you are as a person and why you want to be a part of this particular school.
You should show your passion as a teacher and your dedication to the growth and development of your students.
You should also share how this would tie in with the school's philosophy and education standards.
You might also be asked: "What interests you about this job?" or "Why are you applying for this position?"
2. "Describe a Lesson That Didn't Go Well and How You Resolved It"
The interviewer is assessing:
How you approach problem-solving
How you evaluate your performance
How you use feedback to improve your teaching style
Sometimes, a lesson that worked well in one class may not be suitable for another. A good teacher needs to show their ability to think on their feet and change how they approach a lesson, so that it works for different groups of students.
A good answer would:
Provide an example of a lesson that didn't go to plan
Describe how you assessed this
Give evidence of how you adapted your delivery accordingly (or changed the teaching completely)
Share how you used feedback to improve your future delivery of the lesson
3. "What Are the Top Issues in Education Today?"
If you are asked this question in an interview, you must show your knowledge of recent government or media stories related to education.
You may be asked to give your opinion on certain topics, or assess their impact on teaching and learning.
Therefore, you must stay informed about education news. A search online for 'Teaching in the UK' or 'Education in the UK' will show you some of the latest news in the field.
4. "What Makes a Great Teacher and What Are Your Teaching Strengths?"
The intent behind this question is to assess the competencies you think a high-quality teacher should have, and ascertain if you feel you have those strengths.
You need to provide clear examples of your strengths as they relate to the position and the school. These include:
A belief that every student can be successful
Examples of how you might have previously achieved success in a teacher/student situation that was challenging
Skills at parent communication, patience, use of innovation or creative lesson delivery
5. "Describe a Time You Had to Address a Safeguarding Issue"
Safeguarding is a critical concept in any school. Most teacher interview questions would include at least one question on this topic, which may sometimes include a hypothetical situation.
A good answer would display your knowledge about safeguarding and the process you would use to handle any potential safeguarding issues. You should convey that you would be sensitive and supportive of the student but would always follow protocol and reporting procedures.
You might also be asked what you shouldn't do if a safeguarding issue arose.
If you have experienced a situation in a safeguarding area previously, you can share this as long as details are anonymous.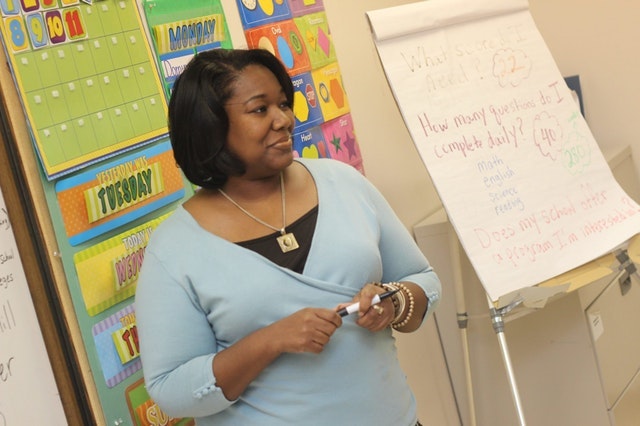 Interview Questions for Teachers
6. "How Would You Manage a Disruptive or Reluctant Student?"
You need to show that you understand that all students are different and that there might be underlying issues for why they behave as they do.
Here is an example of how this question might be answered:
Explain how you would have a meeting with the student (and/or their parents) to try and understand the underlying cause of their behaviour better. You would ask the student questions to help you decide the best ways to motivate them.

Describe the strategies you would use to engage with the student, such as giving them opportunities and learning choices in the classroom that they enjoy, but that also meet the curriculum.

Describe how you would use positive feedback and opportunities for success to motivate the student to learn and strive more in the classroom.
7. "What Makes a Good Lesson and How Do You Generate New Lesson Ideas?"
This is another question that assesses how you fit the school's teaching philosophy and what you consider to be a high level of teaching.
You should demonstrate your lesson planning techniques and skills.
You might be asked this as a situational question:
"If I walked into your classroom and you were delivering an outstanding lesson, what would this look like?"
Demonstrate how you access and use different resources to find inspiration and content for your lesson ideas. Show you use these to create a lesson plan that meets the learning requirements of the students.
A good answer will reference multiple sources, such as the education standards for the age group of potential students, national curriculum, online support and other educational publications.
You can also draw on examples from successful teaching in your past.
You want to show your ability to stay informed about education trends, and a willingness to grow and change as a teacher. 
You may be asked to demonstrate these skills during a demonstration lesson, so your answer should be something you can deliver.
8. "What Strategies Do You Use to Record Children's Progress?"
A key aspect of teaching is to ensure that you are meeting national standards. You must keep clear records of what your students are learning.
You need to show that you understand the importance of lesson objectives and demonstrate how you would assess if your students have achieved these at the end of each lesson or unit.
Show how you would use a range of assessments, both formal and informal, that provide measurable results. Ideal answers would also add how you use feedback from these results to improve future lessons.
9. "What Are Some Methods You Would Use to Engage a Distracted Classroom?"
Behaviour management is essential to being a teacher. The school you are applying to may have policies on classroom behaviour available online, including how teachers are expected to handle a disruptive situation.
Be sure to have researched this before your interview.
In your answer, you need to show that you can handle a classroom capably. You could also share some of the following:
The techniques you would use to support students
Your pre-emptive strategies to prevent situations from getting out of hand
The use of approved reward structures for individuals and teams that will help students to maintain motivation and attention
If you have a previous example you can share, then this is an ideal opportunity to do so. 
Make sure that the strategies and techniques you use tie in well with the school's teaching philosophy and behaviour policy.
10. "How Do You Plan on Using Technology in the Classroom?"
Using technology in the classroom is another highly topical area. Many schools use technology, but there are still some that don't or use it minimally.
You will need to know the school's policy on technology and how it connects with the national curriculum and, perhaps, offer new ideas.
A good answer would show your knowledge of up-to-date methods of integrating technology use into your teaching. You should link to how this works with the school's policy on technology and what they are currently doing.
You may need to know and convey the age-appropriate technology skills you need to teach students and how they can learn to use it safely and correctly. Use examples of programs you have used in the past.
These top 10 teaching interview questions should help you prepare fully for your upcoming interview. Some other common questions you might be asked may relate to:
Teaching approaches you use
Time management skills
What books you have read lately
How you'd envision your classroom set-up
Questions to Ask at a Teaching Interview
Before attending your interview, you should think of some questions to ask the school. This is your opportunity to interview them to see if the school is the right fit for you.
Questions you ask need to show that you are both informed about the school and interested in being a part of the school.
They should be questions where answers are not easily accessible online. Avoid asking about term dates, school policies, academic events, data on the number of students, etc.
You should also avoid questions about vacation days or salary, unless the interviewing panel brings it up.
Questions you can ask at a teacher interview include:
What is your teaching style or philosophy at the school?
What are you looking for in a new teacher?
What type of support or further development is offered to a teacher?
How often do your teachers collaborate or work together in a team?
Questions about a particular programme, extracurricular activity or policy that interests you
Final Thoughts
Teaching is a job where you will be responsible for the education and wellbeing of your students.
Interviewers are not only looking for someone who is well versed in their teaching knowledge. They also want someone who will engage, understand and develop their students to grow and succeed.
They are looking for a future team member, someone who embodies their teaching philosophy. 
When attending your interview, be positive and engaging, maintain eye contact, smile and ask questions. Show that you are genuinely passionate about teaching.
---