Standard Chartered Application Process
All products and services featured are independently selected by WikiJob. When you register or purchase through links on this page, we may earn a commission.
For anyone looking to begin their career in banking, finance, human resources and related fields, the Standard Chartered Bank Standard Chartered Bank can be a great step in the right direction.
What Is the Standard Chartered Bank?
Standard Chartered is a multinational banking and financial services firm with over 160 years of service.
It employs approximately 86,000 people worldwide and is involved in more than 60 markets.
Standard Chartered works on consulting and services of varying levels from private, retail and corporate.
The London-based company has operations throughout 1,000 branches and almost 70 companies.
For the right person, there are many different career opportunities you could take advantage of.
From commercial banking, wealth management, retail banking, transaction banking, technology and innovation, global business services and more.
Standard Chartered Graduate Programmes
If you are about to graduate or have graduated and are looking at a career at Standard Chartered, there are a few paths you can take.
For all programs, comprehension of English is a necessity, although any other languages are also an asset.
Applicants should ensure they are certain about the program they are applying to, as only one application is allowed per candidate.
Only one application is recognised. All others will be deleted.
Those who enrol in Standard Chartered graduate programmes receive an immersive experience where you will learn much and experience different aspects of the company's operations.
Apprenticeship Programme
Apprenticeship programmes are different depending on which country you are working in.
The UK offers a Front Office Financial Markets Apprenticeship that is based in London.
The programme begins with a nine-month foundation programme and lasts three years in total. You will gain qualifications from the Chartered Institute of Securities and Investments.
Applicants must have lived in the UK/EEA within three years from the start of the programme.
Applications open in mid-March and close in late April.
Applicants must be hard-working, reliable, curious, work well under pressure and have good relationship-building and communication skills.
Before academics, Standard Chartered is looking for applicants who have potential and are looking to grow and improve.
International Internship Programme
Internships can be applied for during your second-to-last year of study, although you can be in your final year if you are required to complete national or military service in your country after graduation.
To be accepted on the Standard Chartered International internship, applicants must have the legal right to work permanently in the country to which they are applying.
This also applies to work in the US, as Standard Chartered is unable to apply for work permits.
Internships last for 10 weeks between June and August and include one week of inductions.
There are eight weeks of project work and on-the-job training, and one week of evaluation.
Interns are set up with a buddy from the international graduate programme and will receive real hands-on work experience.
Those who perform well will be considered for placement in the graduate programme.
Areas of study for the internships include global banking, commercial banking, financial markets, retail banking and wealth management, among others.
International Graduate Programme
For graduate roles, you must have an undergraduate degree and be eligible to work permanently in the country in which you are applying.
The international graduate programme is 18 months long and begins each September. It includes four weeks of induction, 12 months of training rotations and six months of business rotations.
Applicants can apply to intern in corporate finance, global banking, retail banking, wealth management, SC ventures and risk, among others.
Country Programmes
Each country has their own individual programmes available for students.
Potential applicants should check the individual web pages.
While the UK offers the Financial Markets Apprenticeship Programme and the London Spring Insight Programme, Hong Kong offers a Banking Talent Programme, Corporate Summer Internship Scheme, Fintech Career Accelerator Scheme and the Private Wealth Management Association Apprenticeship Programme.
Singapore offers a Work-Study Programme and SGUnited Traineeship, while the US offers the Spring Insight Programme and International Graduate Programme.
Check each website for the application requirements.
Standard Chartered Application Process
There are several steps to the Standard Chartered application process. It is important to read each part carefully to ensure you meet all the requirements and complete each step thoroughly.
Online Application
Your online application should include references, educational experience, work or volunteer experience.
You should also include a personal statement that includes:
What you will bring to the role
Why Standard Chartered is your preferred choice
What makes Standard Chartered different
What skills and experience you will bring
Any specifics on work and volunteer experience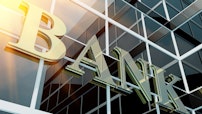 Standard Chartered Application Process
If applying through the bank's website, a CV and cover letter are needed.
Your CV is an excellent place to ensure that all your skills and qualifications are included. If your CV makes it through this stage, you will move on to the next step.
Online Strength Assessment
The online strength assessment is a personality test that helps both you, the candidate, and Standard Chartered get a better idea of whether you are a good fit for the role.
The test will gauge the skills and strengths that Standard Chartered is looking for.
There will be 18 work-related scenarios that require you to order your responses from 'likely' to 'least likely'.
You may think there is no way to prepare for a test that looks at your strengths – that is not true.
There are practice situational tests you can work through to see where your strengths lie.
It is also beneficial to understand the strengths the company is looking for based on the description of the role. From there, you can answer your questions accordingly.
Numerical Reasoning Test
The aptitude tests can last approximately fifteen minutes and will help match your abilities to the appropriate role in Standard Chartered.
The numerical reasoning test will look at your ability to analyse and understand tables of numerical data. You will need to utilise math skills, algebra formulas and problem-solving skills.
The test is comprised of 12 questions in four sections. Each section contains information in tables or graphs with multiple-choice questions.
People have difficulty with this section for several reasons:
The test is adaptive. As you answer more questions correctly, the harder the test gets. It is important to get the first question right.

Each question is timed individually. You are allotted 90 seconds for the first questions of each table and 75 seconds for the following questions.

The exam is multiple-choice with 12 to 16 different answer choices. The chances of guessing correctly are slim.

You cannot skip questions or do the easy questions first.

Each question must be answered within the given time frame.
Abstract Reasoning Test
The abstract reasoning test looks at your ability to discover patterns and abstract rules and apply them to solve the continuation of a sequence.
The test includes 12 questions with a time frame of 75 seconds for each question.
You will be shown a series of symbols that follow a sequence. The sequence can be based on colour, frequency, shape and position. You will need to identify the logic behind the sequence and choose the sequential symbol.
This test too is adaptive and will get more difficult as you proceed.
Video Interview
The video interview is the first time you will meet with someone from Standard Chartered to discuss your application.
The video will use a HireVue algorithm to analyse information from your answers and also non-verbal points, such as facial expressions and eye movement.
Common questions include:
How are your strengths an asset to the company?
Why do you think you are the best candidate for the job?
What role do you assume when working in teams?
Face-to-Face Interview
The first in-person meeting will be with the graduate team at your local Standard Chartered branch.
Face-to-Face Business Interview
If you have made it this far, you will interview with the people you will be working with in the business stream you chose. This is your final chance to sell yourself and make a lasting impression.
You will participate in a half-day of activities and interviews. The activities include a group exercise and role-play exercise and two interviews with a manager and senior manager of the team.
The group exercise will place you with five to 10 other candidates, where you must evaluate a report and note the main ideas and priorities.
Each member will be assessed on their ability to understand the report, as well as their communication skills, teamwork and leadership.
The role-play exercise provides the candidate with activities they may face on the job.
They may need to respond to emails that have questions that need to be answered – this activity can last an hour.
One interview is a panel interview where you will present some information given to you in a report.
You will be assessed on how you note the key points and show your understanding through a solution.
Top Tips
Preparing for all these application steps can be a long and tiring process. There are a few things you can do to ensure your application process runs smoothly:
Proofread carefully – Take your time in filling out any written parts and then go over them thoroughly. Have someone else look, as a fresh set of eyes can catch mistakes. Know your information inside and out as it will be brought up again in subsequent interviews.

Remain poised and confident – The live interview can be nerve-wracking, so it is important to remain confident and calm in front of your screen. Practice several times before, with someone asking you many different questions that may be asked. You do not want to come across as nervous and unsure when it is time for the interview.

Ask questions – Show you are interested and have thought about the position by asking well thought out intelligent questions. It shows your interviewer that you have given the positions some good thought.

Show results – Demonstrate instances where you have achieved strong results in academics, work history or volunteer work. Show that you can get things done, meet deadlines and achieve results.

Do your research – When you are asked why you want to work for Standard Chartered, be sure you can answer. Know how long the company has been in business, the area you are interested in and what value you can add to the company.

Talk to someone who has been there – If you can, find someone who has gone through the application process and learn from them. Get some tips on what worked and what did not in their interviews and go from there.

Utilise practice tests – There are good practice tests out there that can help you familiarise yourself with the numerical and abstract reasoning tests and help you improve your score if you need to.
Final Thoughts
Standard Chartered is a company with a long history of banking and financial services that can now be found globally.
With the appropriate preparation and research, you can easily navigate the application process and hopefully land the position you want.
If you have done your homework, taken advantage of some practice tests, and you are sure of yourself, you are well on your way.
---