Goldman Sachs Application Process & Interview Questions (2023 Guide)
All products and services featured are independently selected by WikiJob. When you register or purchase through links on this page, we may earn a commission.
Goldman Sachs is a multinational investment bank and financial services company covering areas such as investment management, asset management, securities and prime brokerage. Its large and varied client base includes corporations, governments and individuals.
As one of the largest and most reputable investment banks in the world, Goldman Sachs' application process is appropriately rigorous.
Each year, Goldman Sachs will receive thousands of applications for a relatively small number of positions, so your application and CV need to be as competitive as possible if you want to succeed.
What Graduate Opportunities Does Goldman Sachs Offer?
The New Analyst Programme is open to final-year undergraduate and graduate-level students.
You can apply for the programme in Goldman Sachs' many different divisions, such as Engineering, Global Compliance, Investment Banking and Legal.
Graduates on the New Analyst Programme work directly with internal and external clients, and have access to a range of training and guidance resources. These incude the Goldman Sachs University, as well as mentor programmes, employee networks and external professional organisations.
Candidates can apply to up to three roles at a time (this includes division and location). When choosing which division or divisions to apply for, think carefully about your strengths and interests, and where these would be best used.
The divisional descriptions offer more information on what it would be like working on different teams at Goldman Sachs.
The New Associate Programme is open to final-year students working towards an advanced degree such as an MBA or LLM. Applicants to this programme typically have two to five years of work experience.
As above, this role offers wide and varied access to training and career development, as well as opportunities for employees to build their professional network.
Candidates can apply to the New Associate Programme in the areas of investment banking, investment management, merchant banking and risk management.
Goldman Sachs also offers summer internships, apprenticeships, work placements and events for students.
Its legal department is part of the Legal Insight Programme, in which it has partnered with major law firms to offer job shadowing and training programmes for LGBT+ law students.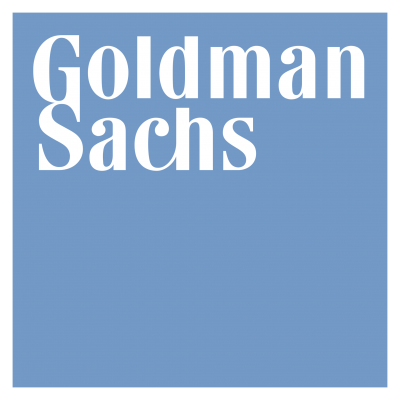 What Qualifications and Skills does Goldman Sachs Look for?
While applicants for the New Associate Programme will be expected to have some prior experience working in financial services, no previous work experience is required for the New Analyst Programme.
Students need not come from a particular academic background; Goldman Sachs accepts students from a wide variety of degrees for its graduate schemes.
That said, the more technical the role, the more likely it is that a technical degree will be favoured. And whatever their background, Goldman Sachs is looking for graduates who have a strong record of outstanding academic achievement.
Recruiters at Goldman Sachs will also want to see evidence of the core competencies that it looks for in all employees.
These are based on the company's key business principles and include:
Creativity
Honesty and integrity
Personal initiatives
High standards of excellence
Client service
At each stage of the application and interview process, you should also be prepared to demonstrate commercial awareness and commitment to career, as well as an understanding of what services Goldman Sachs provides to its clients.
Want an advantage over other candidates? Check out JobTestPrep's resources on how to prepare for the Goldman Sachs aptitude tests and interview.
When Should I Apply?
The New Analyst Programme has two application periods:
July 1 – Sep 1
Sep 2 – Nov 15
Applications are reviewed on a rolling basis and interviews can take place before the application period has closed, so apply as soon as you can.
Application deadlines for the New Associate Programme vary by school or university, so check your institution's careers site for details.
The Application Process in 2023
The application process at Goldman Sachs consists of:
An online application form
HackerRank assessment (for engineering candidates)
A video interview
Superday – a day of face-to-face interviews conducted at a Goldman Sachs location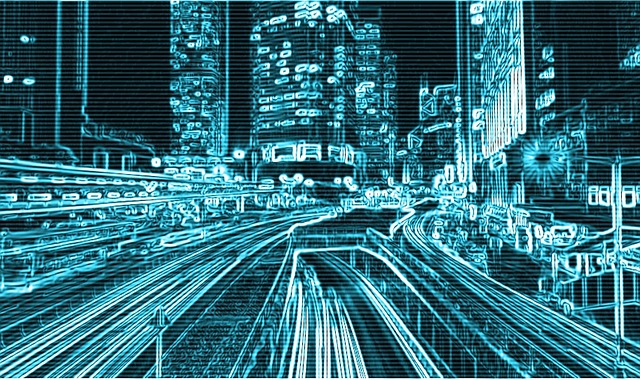 In your online application you will be expected to provide:
Personal details such as your address, email and other contact information
Education history
Examination and degree results
Cumulative grade or GPA, as recognised by the university where you are currently enrolled
Personal statement of 300 words or fewer, setting out your motivation for applying to the role
Language skills – information about proficiency in any other languages
CV – this must be in Microsoft Word, Rich Text, Text or PDF format. It cannot exceed 512KB and should not be password-protected. You should also ensure that it is in portrait layout and not saved as read-only.
Note: Applicants may choose up to three different combinations of preferred division/location.
The application form does not have to be completed in one go – you can save your details and return to it later.
However, once you have submitted the form you will not be able to make any edits, except to your personal information.
2. HackerRank Assessment
Candidates applying for an engineering role at Goldman Sachs will be asked to complete an assessment on HackerRank. This is a coding-based technical skills and assessment platform used by many technology firms.
Applicants can choose whether to complete a programming, maths, or programming and maths assessment.
Questions will vary from person to person, but you can familiarise yourself with the HackerRank platform and the types of questions you can expect by taking a sample test.
Before taking the programming assessment, you should review algorithms and basic data structures. Questions will generally involve using and manipulating data structures, with a strong focus on algorithmic design.
If you choose the maths assessment, you should refresh your knowledge of calculus, linear algebra, probability concepts and statistics.
You can choose to take the programming assessment in one of the following programming languages:
C
C++
Python 2
Python 3
Scala
Java 7
Java 8
JavaScript
Most questions will be specific to the programming language you choose, so select the one you are most comfortable with and try to take some practice tests beforehand.
The maths assessment will take around 60 minutes to complete, while the programming/coding assessment takes around 90 minutes.
Once you have completed the assessment, you should receive an update on your application status within three weeks.
3. Video Interview
If you are successful, you will be invited to take part in a video interview. This involves responding to a set of predefined questions on your computer, phone or tablet.
The interview will last around 30 minutes in total. You will have 30 seconds to prepare for each question and two minutes to answer.
Goldman Sachs uses the HireView digital interviewing system but your interview will be reviewed by Goldman Sachs recruiters.
The interview generally consists of several general behavioural questions, as well as one or two that relate to the role(s) that you have applied for.
You will only have to do one video interview, even if you have applied for multiple roles.
Examples of interview questions include:
Why do you want to work for Goldman Sachs?
Tell me about a time that you had to resolve a conflict with someone senior to you.
What does (your chosen division) do?
Video Interview Tips for Success:
Do your research – Read up about the company and the role(s) that you've applied for. Prepare some personal examples that demonstrate how your background and experience would fit in with Goldman Sachs.

Dress appropriately – There's no need to be overly formal but you should look smart and feel confident. Look at the images on the Goldman Sachs website for an idea of the company dress code.

Pay attention to your body language – Think about your posture, show enthusiasm and make eye contact with the camera. Speak slowly and clearly but treat it as a conversation, not a formal presentation.

Give full answers – Make sure you address all parts of the question and paint a full picture with your response. You do not have to use the full response time. If you've answered the question and have time to spare, move on to the next question.

Check your setup – Choose a quiet, distraction-free place to take the interview and test your technology before you begin. If you find the view of yourself distracting, turn it off.

Practise – You can take unlimited practice questions before you start recording your interview.

Be yourself – Goldman Sachs wants to see your personality, so don't read from hidden notes or recite pre-scripted answers. Research and prepare beforehand so you can respond to the questions confidently, naturally and fluently.
Read our article on preparing for a video interview for more tips and advice.
Following the video interview, you should hear if you are proceeding to the next stage within two weeks.
4. Superday
If you are selected following your HireVue video interview, you will be invited to one of Goldman Sachs' Superdays. This is a day of face-to-face interviews at a Goldman Sachs office.
You can usually expect between two to five interviews over the course of the day, depending on the division you have applied to. Each interview is likely to be with two Goldman Sachs executives.
During the day, you will also have a chance to mingle and chat with other candidates, and to meet current employees in a more informal setting.
The types of questions you are asked will depend on the position to which you have applied, and the level of knowledge you can reasonably be expected to have based on your qualifications.
The focus of these interviews is more technical than the video interview. Expect questions that assess your knowledge and understanding of Goldman Sachs and the division and role you have applied for, as well as investment banking and the markets in general.
Interviewers will also continue to assess your compatibility with the company and your skills and experience.
As such, prepare plenty of examples of your personal struggles, goals, achievements, and other typical competency-based questions.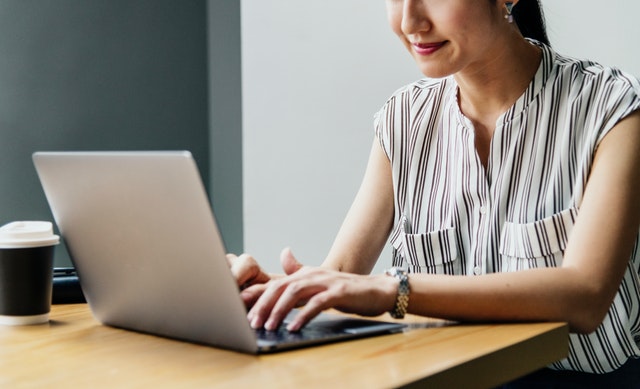 Tips for Success at Superday:
Know your CV inside out. You should be able to point to skills and experiences that make you the perfect fit for the job, and to articulate your strengths and weaknesses.

Describe your skills. Interviewers will be looking for you to demonstrate key skills such as leadership, teamwork, professional and academic achievements, communication skills, and your ability to overcome challenges. Be prepared to draw on your experiences and provide specific examples that illustrate why you are the ideal candidate for this role.

Do your research. Read about the company and the division to which you are applying, and study business-focused websites, newspapers and magazines. Be prepared to demonstrate your knowledge and to explain why you are interested in the role, the company and the industry in general. If you are going to mention an article or case study, make sure you know the details.

Use your network. Before the Superday, speak to friends and peers who have interned or worked in investment banking. Look for opportunities to meet current employees at careers fairs and other events. Find out about Goldman Sachs at events such as workshops, information sessions and conferences, by registering at My GS Events.

Language skills are an asset. Be sure to emphasise these if you are multilingual.

Prepare your own questions. You will have the opportunity to put a few questions of your own to your interviewers, so make sure you have some prepared. Avoid asking about administrative or logistical matters. Instead, think of questions around topics such as key changes in the industry, training and development opportunities, and company culture.

Be a good listener. Your interviewers will generally introduce themselves and tell you a little about their job function at the beginning of the interview. Listen carefully and look for opportunities to describe your skills and experiences in a way that will resonate with the individuals you are addressing.

Don't panic if you don't know the answer. It is OK to say that you do not know. If you come up against a question that you cannot answer try saying something like, "I can't answer that specific question but I do know about…" and then talk knowledgeably about a similar and relevant topic that you are familiar with.

Focus on 'we' rather than 'I'. Teamwork is important in graduate roles, and at Goldman Sachs in general, so prepare examples of how you have successfully approached working in a team.

Have presence . You need to build a rapport with the interviewers, so be charming and confident, but not arrogant. Make a point of remembering your interviewers' names and using them when appropriate.
Possible Superday interview questions:
Which of your skills and experiences make you suitable for this job?
What makes Goldman Sachs different from its competitors?
Can you give an example of a time you streamlined a process?
Tell me about a project or task you have recently completed that you're proud of.
If you were given a new project that you were unfamiliar with, what would be your strategy to kick-start it?
Following your Superday, you should expect to hear whether you have been offered a role within 24 to 48 hours.
You can prepare for your Goldman Sachs Superday with interview and aptitude test training like that offered by JobTestPrep.
Final Thoughts
Goldman Sachs is not just looking for candidates with finance experience or qualifications.
It wants to attract applicants with diverse and unusual profiles. What is most important is the ability to display key characteristics like leadership, self-motivation, communication skills and a passion for finance.
To land a graduate role, it is crucial to explain to the interviewers why investment banking appeals to you and how well you would fit in at Goldman Sachs.
Goldman Sachs Graduate Scheme
Goldman Sachs, one of the world's leading investment banks and financial services companies, offers a highly competitive and prestigious Graduate Scheme known as the "Goldman Sachs Graduate Program."
This program is designed to attract and develop top talent from universities around the world.
Here are some key points about the Goldman Sachs Graduate Scheme:
Duration
The Goldman Sachs Graduate Program typically spans two years, although the exact duration may vary depending on the specific division or role within the company.
Roles and Divisions
Goldman Sachs offers a wide range of graduate roles across various divisions, including Investment Banking, Asset Management, Sales and Trading, Technology, Finance and many more.
The specific roles available can vary from year to year.
Training and Development
Graduates in the program receive extensive training and development opportunities to build their skills and knowledge.
This includes formal training programs, mentorship, on-the-job learning and access to the firm's resources.
Projects and Responsibilities
Graduates are typically assigned to challenging and meaningful projects that align with their skills and career interests.
They work on real-world financial transactions, provide strategic advice to clients and contribute to the firm's global operations.
Networking and Support
Goldman Sachs emphasizes a collaborative and supportive environment.
Graduates have the opportunity to network with professionals within the company, connect with fellow graduates and attend firm-sponsored events.
Career Progression
Successful completion of the graduate program often leads to permanent employment with Goldman Sachs.
Graduates may have the opportunity to specialize in specific areas or move into leadership roles within the firm.
Application Process
Joining the Goldman Sachs Graduate Program is highly competitive.
The application process typically involves submitting an online application, participating in multiple rounds of interviews and possibly attending assessment centers.
---