Swyft Filings Review
All products and services featured are independently selected by WikiJob. When you register or purchase through links on this page, we may earn a commission.
What Is Swyft Filings?
Swyft Filings is a document filing service that facilitates the creation of:
Limited liability companies (LLC)
S corporations
C corporations
Nonprofits
Founded in 2012 by an experienced lawyer, Swyft Filings' goal is to automate the business filing process.
It is believed that there are more 500,000 LLC filings per month. This automation makes it easier for entrepreneurs to scale their businesses without any high-priced or vague legal fees.
In the nine years Swyft Filings has been operating, it has helped tens of thousands of business owners form LLCs and has developed a positive reputation.
Primary services include:
Lifetime customer support
Tax consultation
LLC formation
Who Is Swyft Filings For?
Swyft Filings is best for entrepreneurs who want their businesses formed quickly and at a reasonable price.
Its turnaround times are among the fastest. However, its fees are not as budget-friendly as competitors such as Incfile.
What Services and Packages Do Swyft Filings Offer?
Swyft Filings offers three packages and an additional registered agent service. The packages are:
Basic Package – $49, Plus State Fees
The Swyft Filings Package is a starting point for any new business forming an LLC, C corporation or S corporation.
It is recommended for those wanting to set up their LLC or corporation without any additional services or fees.
Included in the package are:
Company name availability
Preparation for Articles of Organization
Document filing with Secretary of State
Free Statement of the Organizer
Online access to your incorporation documents
Lifetime customer support
30-minute business tax consultation
ComplianceGuard company alerts
Free domain name
Standard filing time
1st class shipping and handling
The remaining services available on the other packages are available for subscription as and when you need them. The Federal Tax ID, for example, is an additional $70.
Standard Package – $149, Plus State Fees
The Swyft Filings Standard Package is for anyone wanting to set up an LLC or corporation with additional support and documentation.
The Standard Package includes all the features from the Basic Package, as well as:
Federal Tax ID
Custom Operating Agreement (LLC only)
Custom bylaws (corporation only)
Custom banking resolution
Custom organizational meeting minutes
If you were to subscribe to each item individually, it would cost $160, making this package excellent value for money.
Premium Package – $299, Plus State Fees
This package is recommended for those LLCs or corporations that require a simple website.
It includes everything from the previous two packages and:
Electronic delivery of state documents
Customized digital corporate kit
FedEx shipping and tracking
The Pros and Cons of Swyft Filings
As with any service, there are pros and cons.
However, what one person may consider a disadvantage may not be a problem for someone else.
You need to decide what your business needs are and which filing service suits you best.
Below are some of the most common pros and cons of Swyft Filings:
Pros
Low-Cost Basic Plan
Other companies offer free LLC registration, but Swyft Filings is one of the fastest within a reasonable price bracket.
It also offers a full refund if you are not satisfied with its service, and you can pay in two instalments if you need to.
Good Customer Support
Swyft Filings offers lifetime support regardless of the package or services you choose.
It offers phone, email and chat support weekdays 10 a.m. to 7 p.m. ET, and its response times are reported to be quick.
All Paperwork Handled and Submitted
This service takes the pressure and stress away from you having to do it. It also ensures no deadlines are missed.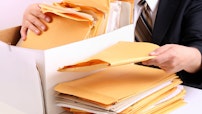 Swyft Filings Review
Tax and Planning Consultation
Regardless of the package you choose, you will receive a 30-minute business tax consultation with a national accounting firm. During this consultation, you will discuss how your business is taxed, the best bank accounts and any other tax questions you may have.
ComplianceGuard Alerts
ComplianceGuard is Swyft Filings' tool for setting up alerts and keeping track of filing deadlines, so you don't get fined for missed deadlines or non-compliance.
Free Domain Name
Domain names are not often expensive, but having one assigned to you at the time of registration means that your website and business name match.
There have been many occasions when business owners have had to change the business name because the website domain is already in use.
It is a small advantage, but it may save a lot of hassle later down the line.
Cons
No Registered Agent (RA) Service Included
You would need to pay an additional $149, plus state taxes, to use Swyft Filings' RA services. This is a significant disadvantage, as having an RA is a legal requirement of any LLC formation.
It is also a service that many other filing services offer as part of their subscriptions.
What Is a Registered Agent?
A Registered Agent is a person or agency who has been assigned to receive:
Office federal and state correspondence
Tax notices from the IRS and local tax authorities
Lawsuits
Subpoenas for information
Court summons
Wage garnishment notices
Corporate filing notifications
Who Can Be a Registered Agent?
A registered agent can be any person/agency that you deem trustworthy enough to receive and deliver your documents and that meets the following legal requirement:
Be at least 18 years of age
Have a physical registered address in the state of operation
Lives in the state of your businesses operations
Approves of their address being made public
Depending on your business needs, you can assign yourself, a friend, family member or employee as the registered agent.
Why Should I Use a Registered Agent Service?
As it is a legal requirement to have an RA in every state your business operates in, choosing a service rather than an individual has several advantages:
Your documents are guaranteed to be received and promptly forwarded to you.
It gives you, the business owner privacy, as the agent's address is publicly registered and used for correspondence.
Registered agent services are often nationwide. You need to assign an RA in every state you operate within. Using an RA service makes this step easy and stress-free.
Each state has its own legislation and deadlines. An agent familiar with these will be able to provide you with the correct information.
It saves you from having to deal with legal documents that you don't fully understand, particularly if you don't have the budget for a lawyer.
What to Look For in a Registered Agent and LLC Filing Service
When choosing an RA service, consider:
The company's reputation – You will depend on the service to deliver all your legal documents to you promptly and to file year LLC without any mistakes. As such, they should be 100% trustworthy.
Reviews – Good client testimonials are essential, but you should also consider third-party review sites. These reviews tend to be more honest.
Knowledge base – You should choose an RA and LLC filing service that prides itself on being number one in the industry and has extensive knowledge in that field.
Frequently Asked Questions
Swyft Filings offer incorporation and related services for businesses, including LLCs, S Corporations and C Corporations as well as nonprofits. If you are considering creating a business, then Swyft Filings can help you decide what type of entity you should choose through the Incorporation Wizard.
They also offer free advice from tax consultants, business specialists on hand, and other important support that you need to incorporate a business.
With three different packages available, starting at $49, Swyft Filings is cheap and convenient – and you could get your business papers back in only a few days.
Although Swyft Filings has only been operating since 2012, it has thousands of positive reviews from clients about the great service and simple operation.
One of the most popular reasons that businesses choose to use Swyft Filings is the fast turnaround and straightforward package pricing. The basic package is enough for most LLCs or Corporations, and you can choose several additions to the package too – like adding a Registered Agent or support to get an EIN, for example.
Swyft Filings can get incorporation documents in 15 business days or less, and if you want them quicker you can pay for the Express service which could get it completed in just a few days.
Swyft Filings is user-friendly, offering an easy-to-use dashboard that keeps you in the loop about the status of your documentation, reminding you about any statutory or regulatory filings that you might have to complete.
It also has great reviews from current customers, averaging more than 4.5 stars across the majority of review sites.
Swyft Filings offers other business-related documentation, including things like filing amendments, name changes, foreign qualification, 501(c) applications, annual reports, and EIN registration.
On the other hand, despite the positive reviews, the customer service team is not always easy to get hold of, with longer than average waiting times for a response over email and on the phone.
Both Swyft Filings and LegalZoom offer affordable packages, with well-regarded customer support and the experience to be helpful to many different types of business.
They also both offer a 100% satisfaction guarantee alongside an efficient and easy-to-use process, and they both offer a range of additional services (with an additional cost). Neither Swyft Filings nor LegalZoom offer Registered Agent services as part of their packages, but you can choose to add them to whichever package you choose.
Swyft Filings is cheaper than LegalZoom, with the entry-level package costing just $49. This basic package also includes more features as standard. Swyft Filings has excellent customer support, and the turnaround is generally faster (15 business days) – without any extra cost.
LegalZoom has extended customer service hours, and you can get your incorporation documents in a faster time than the standard 30 business days if you pay for a more extensive package. The additional services that LegalZoom offers are more suitable for businesses that might need more legal support, including things like copyright and personal legal support like will writing.
If you are closing your business, you can appoint Swyft Filings to complete the required Articles of Dissolution and file them with the Secretary of State for $149.
If you want to cancel your Swyft Filings account, you just need to contact the customer service team and they will be able to do that for you.
Swyft Filings offers a 100% satisfaction guarantee, so if the reason that you want to cancel is that you are not receiving the service that you are expecting, then you could receive the fees you have paid back (this does not include the state fees, of course).
The pricing for using Swyft Filings is the same whether you are creating a corporation, an LLC, or a nonprofit. There are three packages available, priced at 49,149 or $299.
The $49 Basic package offers business formation, a name availability check, and a 30-minute tax consultation. You can also get a free one-year domain name for your business as part of this package, with one to two weeks to receive your incorporation documents.
The Standard Package costs $149 and offers the same services as the Basic package, as well as EIN filing and a selection of legal documents that you can customize to suit your business.
The Premium package offers faster filing in most states and a free business website and web hosting, as well as services in the lower tiers. You also get a customized digital LLC kit which includes stock certificates and a seal.
It is worth remembering that, whatever package you choose, if you want to add a Registered Agent service there will be an extra cost.
The advertised cost of the Registered Agent service starts at $149, and this is in addition to whichever package you choose to form your business.
One of the major benefits of Swyft Filings compared to their competitors is that the turnaround time is quick – the standard time is advertised at 15 business days.
In comparison to other incorporation businesses, this is fast – and unlike other services, there are no extra charges for this speed. LegalZoom, for example, takes 30 business days to return documentation on the basic package, and for a speedier turnaround, you need to pay for one of the premium services. Even ZenBusiness operates in this way; the speed of the service provided is dependent on the package you choose.
Of course, with Swyft Filings, you can choose to pay more for an Express service and receive the documentation in just a few days, depending on the state.
You can contact Swyft Filings via email and by telephone.
Telephone support is available in the US and Canada Monday to Friday between 9 a.m. and 6 p.m. CST. If you are an account holder, all the details you need will be available in your Swyft Filings account.
You can also contact them via email on info@swyftfilings.com.
Final Thoughts
Creating an LLC, S corporation, C corporation or nonprofit is a big career step that needs to be set up correctly from the start.
A good registered agent and LLC filing service will allow you to do this.
Swyft Filings may not be as cheap as other filing services, but it is also not as expensive as some.
The main disadvantage with Swyft Filings is that it does not include RA services in its subscriptions.
This is a service that your LLC will need, and that is offered by many of Swyft Filings' competitors.
---