How to Choose a Good Background Photo for Your LinkedIn Profile
All products and services featured are independently selected by WikiJob. When you register or purchase through links on this page, we may earn a commission.
Over the years, LinkedIn has become an integral tool for both business owners and individuals. While the importance of a professional profile picture is well established, there are other ways that your profile can impress.
Profile visitors will also see your LinkedIn background photo – and choosing a good one can make a real difference in terms of how you're perceived.
Read on for some LinkedIn background photo tips that should help to point you in the right direction.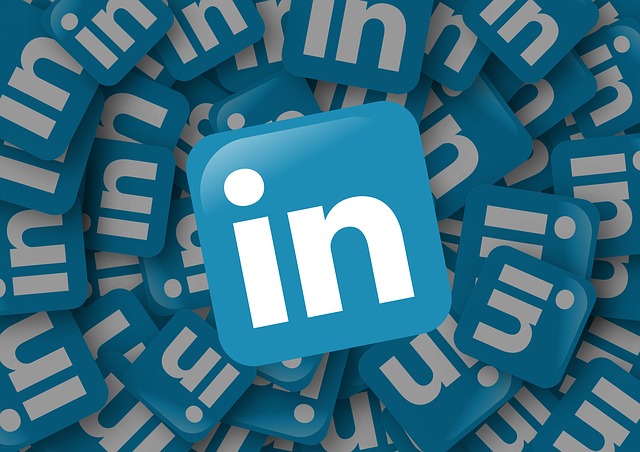 What Is a LinkedIn Background Photo?
The background photo is a relatively new addition to the standard LinkedIn profile page.
While a profile picture appears as a small image in the corner of your profile, a background image stretches across the entire header of your profile and is likely to be one of the first things that a viewer will see.
As a consequence, it is sensible to ensure that your background photo says something about you (and your company or brand, if applicable).
What Can the Background Image Be Used For?
The LinkedIn background photo is still used infrequently; the majority of profiles do not make use of the feature. This means it is an easy and effective way to stand out from the crowd.
When selecting your LinkedIn background photo, you need to consider the kind of message the image gives about you or your business.
You want the photo to reflect whatever it is that you are trying to promote on LinkedIn.
That could be:
Branding – If you are using LinkedIn for your business, use your background image to display your brand's logo and the colours associated with your company. Doing so links your profile to your brand and helps customers to identify you. Unless you created the logo yourself, it is worth checking if you need permission from the designer to use it on your LinkedIn profile.

Key achievements – Some people use their background image as a way of sharing their (or their company's) achievements. Featured right at the top of the page, these achievements are then highly visible and appealing to people wishing to make connections.

Showcasing – If you are a designer, photographer, writer or in a creative industry, you can use your background image to showcase your talent or key pieces of work. This might be a photograph you have taken or the covers of your published books. Again, remember to get permission if necessary.

Marketing – Use your background image as a call to action regarding a particular product or service that you provide, advising potential new clients to email you if what you offer appeals to them.
How to Design and Format Your Background Photo
LinkedIn background ideas are all over the web, but finding one that does everything you want it to can be tough.
Unless you're a particularly talented graphic designer, it's fair to say that designing your own background image may well be beyond your skill set.
There are a number of services online that provide professional templates to help you create your own background images – drawing attention to your profile with minimal effort.
The most popular service for creating a background image for LinkedIn is Canva.
Canva is a free service with ready-made, easily editable templates. There are also a number of royalty-free image libraries on the web that you could use in place of the default background image, such as Pixabay.
If Canva isn't for you, then you could use a service such as Adobe Spark.
Also free to use, this site will allow you to create a background image quickly and easily. However, unlike Canva, the service lacks specific LinkedIn templates that can be adapted to your needs.
Formatting
Your background image will look different depending on the type of device you are using to view it. As a consequence, make sure that the image you create – whether that be through a specialised program or another source – is optimised so that it's visible on both desktop, iOS and Android devices.
Designing background images for viewing on a desktop computer is the simplest of the three – these images are always going to be 798 x 192 pixels irrespective of the size of your monitor or the browser you use.
In spite of this, because some desktops and laptops can have twice the pixel density than normal, it is advised that these pixels are doubled, and your designs are created at 1,584 x 396 pixels as default.
Doing so enhances the quality of the picture and ensures that the images are not stretched.
On Apple devices where the iOS LinkedIn app is used, only the middle 794 x 396 pixels of your background image are displayed. For this reason, anything of importance should be placed within these dimensions.
Android devices use the full length of any image that is uploaded, meaning that information within the background can be quite small.
Linkedin Backgrounds That Stand Out – Some Examples
The key to making sure that your profile sets itself apart from similar profiles is through flair and creativity.
Whilst you want to make sure that your profile is unique, seeing what your competitors are doing for their background images could potentially be beneficial to you – either to steer you in the right direction or else to stop you from making the same mistakes they are making.
You should choose a background photo that fits in with your brand or your personality, and allow it to showcase yourself or your business.
There are a number of different templates readily available on Canva that should suit you. Here are a few examples of good ones: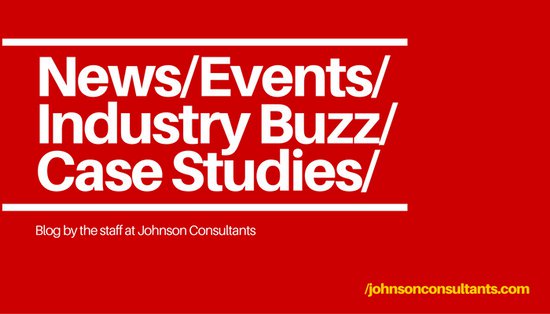 (Source: https://www.canva.com/templates/web-banners/MAB8yUvhw-U-bold-red-linkedin-post-header/)
If simplicity is your style, then the template above may suit. The bold red colour means it will stand out against the rest of your profile and will allow you to display as much, or as little, text as you want.
Choose keywords that describe you and your business, making yours a memorable profile. Sometimes simple is best: cramming too much information into a small space can be detrimental to the message you want to send.

(Source: https://www.canva.com/templates/web-banners/MACHxMEybwA-blue-icon-quote-general-linkedin-banner/?query=*)
Another way of expressing yourself through your LinkedIn background image is to use a template where colour combines with a digital image, such as the one above.
A template like this is easy to personalise. Use a quote that describes the services you provide, the mindset you follow or even a recommendation you have received.
You could also include examples of clients you have worked with as a way of impressing a future collaborator or client. If a high-standing brand like that wants to work with you, then the likelihood is that other clients will want to as well.
Always ask your client's permission if you want to use their logo or name on your profile.
Give potential new clients and colleagues exactly what they are looking for in a clear and bold way – don't make them search for it, present it to them clearly and singing your praises.
Final Thoughts
To summarise, make use of the background image function on your LinkedIn profile. If used correctly, they can work to drive business or encouraging meaningful connections.
First impressions count both in-person and online. If a person views your profile and sees an informative and/or aesthetically pleasing background image, you will be at an advantage.
Be honest, be confident and let the people viewing your profile see why you are the person they want to be working with.
---