XTB Review
All products and services featured are independently selected by WikiJob. When you register or purchase through links on this page, we may earn a commission.
If you are new to the world of trading or have been trading a while, you might have heard of XTB broker.
XTB Group has offices in 11 countries, including the UK, and is a financial leader in CFD trading and FX. The organization also has offices in Spain, Germany, France, Poland, Portugal and Turkey.
This article will examine XTB broker reviews, XTB account types, XTB fees, user reviews and other factors.
Pros
Regulated by the FCA
Low forex fees
Fast withdrawal and deposit with no fee
Live chat customer service
Cons
No US clients
Limited product portfolio
High fees for stock CFDs
What Is XTB?
XTB is a broker listed on the stock exchange that specializes in forex and specifically CFD trading.
XTB provides retail traders quick access to a variety of global markets, and its registered office is in Canary Wharf, London.
XTB launched in 2002 as the first leveraged foreign exchange broker in Poland.
To comply with new Polish trading regulations, it turned into XTB in 2004.
In 2016 XTB was listed on the Warsaw Stock Exchange.
Since its inception, the company has made waves in the ever-changing world of online brokerage, providing access to markets such as stocks, metals, commodities, cryptocurrencies and currency.
CFDs are complex instruments and come with a high risk of losing money rapidly due to leverage. 74% of retail investor accounts lose money when trading CFDs with this provider. You should consider whether you understand how CFDs work and whether you can afford to take the high risk of losing your money.
Is XTB regulated?
XTB's regulated by one of the world's largest supervision authorities.
The business is fully regulated in the UK and is registered with the Financial Conduct Authority (FCA) and the Polish Supervision Authority (KNF).
XTB does not accept traders from the US, which is like most Forex brokers.
Other supervision authorities XTB is regulated by, consist of some of the biggest, including CySEC and IFSC. It is a trusted and well-known brokerage, therefore,
Is XTB Considered Safe?
Yes, according to users, XTB has a long and reputable history in the industry. It is listed on a stock exchange, and it is transparent when it comes to showcasing its financial statements.
Being a safe broker that is fully regulated is a bit a must when it comes to choosing the right platform for you.
What Services Does XTB Provide?
XTB's primary service and offer, among other things, is forex. Forex is what the organization is best known for.
Not just for it is competitive spreads but also for its safe and secure online application.
Here are a few other services you can expect to see from XTB:
Indices trading – Indices trading is a type of trading of a group of index stocks. To summarise, an index measures the value of a section within the stock market. XTB offers over 20 indices from all over the world, including Germany, China and the US. Traders may also go long or short with the broker, and there is a trading app for each device.

Commodities Trading – As well as Forex and Indices, XTB also trades top commodities like gold, oil, and silver. 24-hour trading is also available. Not only that, there are no overnight fees for holding open commodity positions, and you may trade from the comfort of your own home using a tablet, smartphone or computer.

Share CFD Trading – You are speculating on underlying price movements in your selected market rather than investing directly in it when you trade CFDs. CFDs, like indices, allow you to go "long" or "short" on them.

ETF Trading – ETF trading is Exchange-traded fund, which means it is an iteration of an investment fund and an exchange-traded product (you can trade on the stock exchange).
Going long lets you create a buy position while going short lets you establish a sell position, allowing you to test the market's volatility. XTB provides trades with a 20% (5:1) minimum deposit and over 1,500 Global Stock CFDs, including companies like Apple and Facebook.
They are also similar to mutual funds, although they are bought and sold within the day on stock exchanges, whereas MF's are bought and sold at their end-of-day price.
XTB also provides educational resources to new traders and is available on many mobile platforms. These are the types of pros we will discuss later in the article.
XTB also runs a flagship platform which is web-based called xStation 5, a downloadable MT4 platform, and a well-functioning mobile app.
Who Is XTB For?
According to many users, XTB is a good platform for established traders and beginners alike.
Various tools can be helpful to newer traders and a good customer service facility that can help them every step of the way.
Providing access to an array of markets such as shares, indices, metals, forex, and more.
XTB is a broker of choice for experienced traders that like to work with a variety of different services.
More tenured users rate XTB for being the best Forex broker when it comes to low costs overall.
This also makes an impact on fresher traders who would like to start small.
A solid choice when it comes to traders that want to lower their costs, XTB is known for its low wire fees and leverage.
500:1 is the maximum leverage or non-UK, whereas UK accounts can get up to 30:1 leverage, which is much lower than some other broker platforms.
It is ranked as the winner of Best Forex Broker for Low Costs, according to Investopedia.
XTB Products and Services
Providing access to a wide selection of financial instruments, the catalog of products for XTB includes:
20+ global indexes
High-level commodities
48 currency pairs
60 ETF and cryptocurrency CFDs
Over 1,500 global stock CFDs
Customer Service
As mentioned above, one of XTB's main priorities lies within its core customer services department, and the organization prides itself on addressing the needs of a customer in a satisfactory and timely manner.
A trader can email the team with any issues, or there is 24/5 local support by phone.
It also has a live chat facility.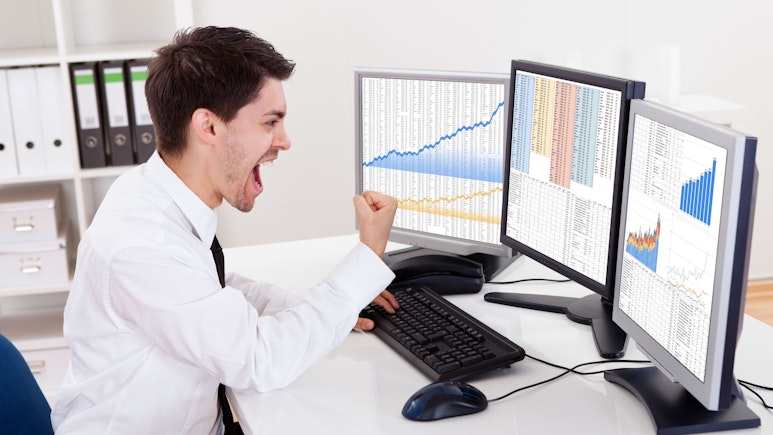 XTB Review
Also, customers are assigned an account manager to help them with relevant account-related queries.
Education
Sometimes classed as on par with industry-standard trading education, it is well-known that XTB prides its educational offerings as one of its main priorities.
Various courses are divided into four categories: basic, intermediate, expert and premium.
You can access the more premium courses through the XTB xStation 5 platform, which allows access from mobile and tablet.
For each XTB course, you will be presented with basic-level articles and videos, and each one provides the information needed to build education on forex and CFD markets.
You will explore technical analysis, macroeconomics, and risk management.
If you are a new investor, you will also find some of the background information it provides useful.
You will still need to do your research and learn; however, this will help to guide you.
Research
Known for its above-par industry-standard research amenities, XTB offers a calendar that users can easily filter.
There is also a news feed that can also be filtered by trading signal, economic reports, technical analysis and instrument.
You will also have the chance to filter by a heat map, top movers, and market sentiments.
Each section features actionable and valuable information for its traders to read and assist.
This is definitely a plus for newer, more tentative customers who want to do their research first.
XTB Account Types
When it comes to different account types, XTB offers two variations. You can either opt for an XTB Standard account or an XTB pro account.
The types are in the names, with one being better for more inducted traders with industry experience.
The minimum deposit for starting an account with XTB is $1. Both different types of accounts offer access to the broker's trading instruments and markets.
Both accounts use market execution, too.
As for leverage, this is the same for both accounts. However, spread is slightly tighter with a pro account. Please note, a commission of $2.5 is charged for trading commodities, indices, and forex on a pro account.
Protection for a negative balance is available, and all trading platforms are offered on both accounts.
If you are not sure which type of account is the right choice for you, XTB offers demo trading accounts where you can check out the features and trial them before you sign up.
This also offers you the chance to test your skills before you open a proper account.
Broker fees can change and vary from time to time, so you might notice additional fees that might not be listed on the XTB website or other reviews.
You need to make sure you have understood and checked the freshest information out there before you open an account with XTB or even another broker, however.
How About Opening an Account?
As for the process for actually opening an account with XTB, the application journey is short and can be done online through an application form that only takes a few moments to finish.
You will be asked to verify the email address you have signed up with and upload a form of ID. This could be a copy of your driver's license or passport.
Proof of address is also required so you can upload a bank statement or utility bill for this factor.
As soon as your documents and identification have been verified your account will be created.
This means you can start trading and depositing funds.
What Are XTB's Commissions and Fees?
One of the main positives with XTB is that they do not charge a withdrawal fee if you request an amount greater than then what they have set for each method.
If you want to withdraw a lower amount of the threshold, then a small charge might apply, however.
Regarding the fee, this depends on the currency that is used for your trading account.
As mentioned earlier, there are three different types of accounts with XTB that you can choose from. Basic, standard, and pro.
Both basic and standard accounts will be charged a small commission on equity trades only.
For other assets, such as commodities, indices and forex, the commission cost is already inbuilt with the spread.
As a pro account operates with market spreads, you will be charged a commission per open and closed trade.
The commission cost will vary, and it depends on your currency.
€3.5/£3/$4 per lot/contract per trade is what XTB charges, and the spread cost for stock index CFDs. You might also be charged swap points if you want to hold a position overnight.
This will be dependent on the market that you are trading and whether you went long or short.
The swap charge is the cost of the transaction rolling from one day to the other. A complete list of swap rates can be found via the rates table.
Advantages of XTB
As with most brokers, there are some advantages and disadvantages.
Each one can differ from trader to trader depending on the length of time they have been trading for and their own personal requirements.
Here are a few general advantages for XTB:
Regulated by the FCA – The FCA is one of the largest regulators in the UK. When traders see a broker is regulated by such an esteemed regulator, it leaves them in good stead. Many traders feel reassured by this and will trust the broker as being safe.

Low forex fees – XTB is known for their low Forex fees, which we mentioned earlier in the article. This makes XTB the broker of choice for traders looking to reduce their costs.

Fast withdrawal and deposit with no fee – When you want to make a quick withdrawal, XTB is a good broker to work with due to its fast withdrawal process and no-fee deposit.

Negative balance account protection – This implies that your account will not be in the red if markets move swiftly against your transactions. It will prevent traders with losing positions from having a negative balance in their forex account.

Good research tools and news feed (live market commentary) – XTB is known for its extensive research tools and real-time market comments. This allows traders to stay up to date on the most recent adjustments and developments. It is also beneficial for new traders who wish to learn while they trade.

Good educational videos – XTB's online training films include market analysis and how-to tips on how to utilise the platforms, which is another benefit for inexperienced traders.

Demo account available – If that's the case, XTB offers a free trial account so you can see how it works before joining.

Live chat customer service – Nothing beats good customer service, and if you have something you need to discuss at a moment's notice, then you are all set.
Disadvantages of XTB
Final Thoughts
XTB is a great broker for both newbie traders and advanced clients and as with most platforms, there are advantages and disadvantages.
If you are looking for a regulated broker that offers fairly low fees and a good customer service platform, then XTB is the one for you.
WikiJob does not provide tax, investment, or financial services and advice. The information is being presented without consideration of the investment objectives, risk tolerance, or financial circumstances of any specific investor and might not be suitable for all investors. Past performance is not indicative of future results. Investing involves risk including the possible loss of principal.
---