The 15 Best Forex Websites to Learn Forex Trading
All products and services featured are independently selected by WikiJob. When you make a purchase through links on this page, we may earn a commission.
Thomas Kralow Trading Course Program
Trading on the foreign exchange market, or forex trading as it is more commonly referred to, takes a considerable amount of skill and knowledge.
For beginner traders, there's a lot to learn, from basic concepts to trading strategies, risk management and platform familiarisation.
Once you've built the confidence to begin trading, you'll then need to stay on top of market trends, economic news and global events that may impact the market. You'll also want to continually improve your trading skills, learning how to successfully execute increasingly profitable trades.
Thankfully, there is a huge amount of information available online and it is relatively easy for beginner and experienced traders alike to find all they need to know with a little bit of research.
You'll want to be sure that the sources you turn to are legitimate and trustworthy. Whether you're looking for news, technical analysis, strategy guidance or educational resources, it's vital that the sites you use are reputable.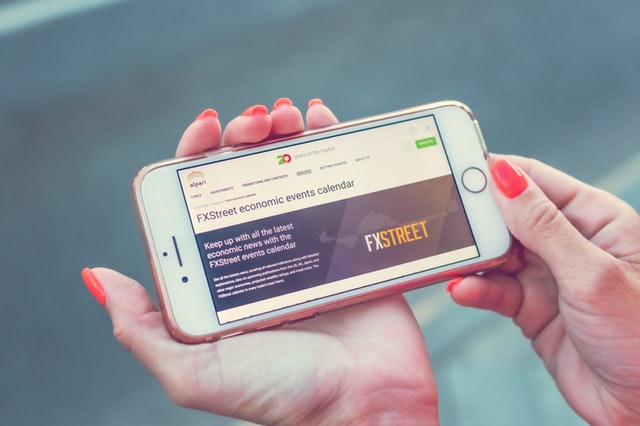 To help you get started, here is our list of 14 of the best forex websites available.
15 Best Websites to Learn Forex Trading
The following top forex trading websites include those providing news, education, analysis and trading tools.
For a successful trading career, it's best to use several in conjunction with one another.
Best for: Personal tuition
Thomas Kralow is a seasoned investor who has made more than $9 million in verified net profits over 7 years, and now offers an intense course in trading that includes video lessons, interactive tasks and a final exam.
Suitable for both beginner and experienced traders, the Complete Program is described as university-grade education in trading, including not only all the technical information you need but also the psychology behind personal barriers and how to overcome them.
A chance to work one-on-one with Thomas Kralow, as well as development of your own personal algorithm alongside what is described as the most extensive trading education available, culminates in a diploma plus lifetime support from the team and other alumni.
It might not be the cheapest option, but learners can choose to be personally guided by Thomas Kralow himself for 60% of the course.
If that is not the course for you, there is also a shortened version, with less focus on the basics, and a beginners course which is a 21-day course aimed at complete beginners who are not sure if trading is the right option for them.
Best for: Beginner to Advanced traders
Price: $997
Ezekiel Chew the founder at Asia Forex Mentor isn't your typical trainer. He is a recognized expert in the finance industry where he is frequently invited to speak at major financial events. His insights into the live market are highly sought after by retail traders.
Ezekiel is considered to be amongst the top traders around who actually care about giving back to the community. He makes six figures a trade in his own trading and, behind the scenes, Ezekiel trains the traders who work in banks, fund management companies and prop trading firms.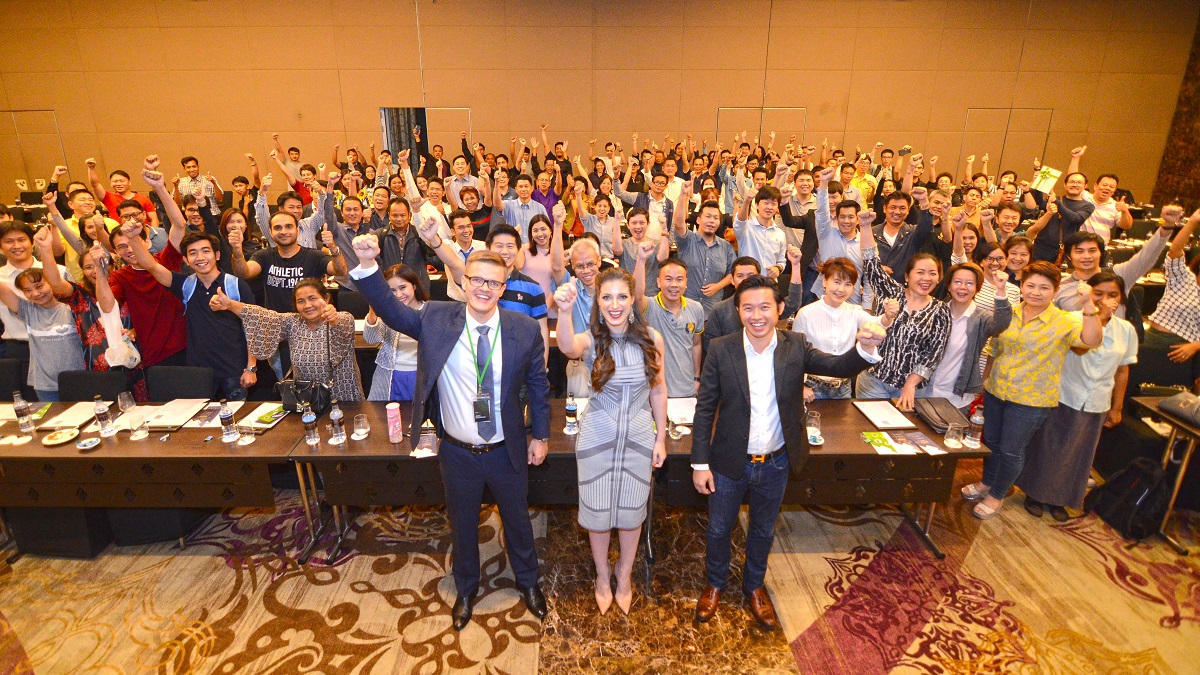 His highly regarded One Core Program teaches you how to trade not only forex but also stocks, commodities, crypto and more. To Ezekiel, it doesn't matter what vehicle it is. It's about trade selection and having various options opens up the best of the best trades.
The One Core Program covers:
The unique way he reads charts with a combination of price action and others.

His 16 high win rate strategies that work on every move the market makes.

The highly popular Road to Millions formula that turned many new traders into full-time traders.

The business behind trading, trade management methods, proprietary point calculation system and many more.
It's no wonder that the One Core Program is considered one of the best trading courses around.
Best for: Multi market overview
The one day eToro Trading School course covers multiple trading areas including forex, cryptocurrency and stocks.
In-person education is delivered by Henry Ward, a professional trader with over 10 years' experience under his belt.
Though the course claims to be suitable for traders of all levels, the content is well suited to beginner traders, or those looking to learn more before dipping their toes into the water.
You'll have an introduction to the financial markets, learn essential key terms and what they represent, and walk through the fundamental principles of trading.
Perhaps the most useful element of the course for beginners is the introduction of trading personalities. This should help you identify what type of trader you are and determine the most appropriate styles to suit.
In addition to the classroom-based course, held in London's Canary Wharf, there's also a library of webinars and podcasts for those interested in distance learning.
67% of retail investor accounts lose money when trading CFDs with this provider. You should consider whether you can afford to take the high risk of losing your money.
Best for: Live streams, strategies and pro mentorship
ForexSignals.com is one of the oldest and most well-known trading education platforms out there. A serious contender for those searching for a reputable place to learn about forex trading; and its thousands of 5-star reviews confirm this.
Inside its easy-to-use Trading Room, you'll find three professional trading mentors with over 50 years of experience teaching traders of all levels how to read, understand and trade the financial markets.
Membership to the Trading Room starts at just $47 per month and you'll get access to:
5 daily live streams with real-time market commentary
1 on 1s with professional trading mentors
Strategies for you to learn and apply
Trading tools and EA packages
Daily trade ideas and analysis
350+ hours of educational video lessons
24/7 live chat with fellow traders
It's easy to see why 83,000 use ForexSignals.com as the go-to place for education and real-time market opportunities.
Visit ForexSignals.com – Trading Room
Admiral Markets, rebranding to 'Admirals', describes itself as a 'full-spectrum financial hub'.
In practice, Admirals is a broker that offers several forex and CFD trading instruments in most currencies.
Founded in 2001, Admiral Markets is regulated by JSC, FCA, EFSA and CySEC, and offers traders access to both MetaTrader 4 and 5, with the opportunity to have several active accounts with different base currencies to take advantage of price instability.
There are several account types available, depending on the platform that you want to use.
On MT4, you can choose a standard account known as Trade.MT4. The minimum deposit for this account is 100 USD/EUR/GBP or equivalent, and you can trade 37 currency pairs as well as metal, energy, future, stock and bond CFDs.
In this account, the trading fees come from the spread, apart from with single share or ETF CFDs, which have a standard commission of 0.02 USD.
The Zero.MT4 account offers tighter spreads, with more currency pairs (45) but fewer CFD options.
The commission on forex and metal CFDs is 1.8 to 3 USD per lot, cash indices are 0.5 to 3 USD per lot, and energy CFDs are 1 USD per lot.
If you prefer the upgraded MT5, you can also have an Invest.MT5 account, alongside the Trade.MT5 and Zero.MT5. MetaTrader 5 accounts have access to more trading instruments in both Trade and Zero, but the Invest.MT5 is designed purely for buying stocks and ETFs, with more than 4,350 stocks and 200 ETFs available and a minimum deposit of 1 EUR/USD/GBP.
Deposits are free using bank transfer, card, PayPal or Klarna, but there is a 0.9% fee (or $1 minimum) for deposits made using e-wallets like Neteller or Skrill. You can have one free withdrawal a month as a bank transfer, but two if you use PayPal or e-wallets.
Admirals is available as a trading app on mobile as well as web and desktop, and the user interface and real-time trading that is available across platforms offer a seamless user experience.
The research and analytics are extensive, with technical and fundamental analysis alongside trading news, market sentiment and a market heat map. Access to MetaTrader Trading Central and a weekly trading podcast is also provided.
In terms of education, there are articles and tutorials, eBooks, trading videos, webinars and seminars as well as a FAQ and a handy glossary.
Admirals takes learning seriously with two separate courses aimed at beginner traders. The Zero to Hero course consists of 20 video lessons, a Q&A and a live session as well as a well-crafted trading strategy. Forex 101 is a three-stage course to take beginners through to experts using a structure that includes a video lesson with detailed notes and a quiz to check knowledge.
Minimum deposit: $100
Regulators: FCA, ASIC, CYSEC, FSCA
Multi-platform: Yes
Pip spread on majors: 0–1.7
Maximum Leverage: 1,000
IronFX is a leading recognised investment firm and international brokerage.
IronFX offers tailored trading products and services to retail and institutional clients, including a wealth of trading tools, the latest trading platforms and 24/5 multilingual support.
As a multi-asset brokerage, IronFX provides more than 300 tradable instruments across six asset classes including forex, metals, indices, commodities, futures and shares.
For the last 10 years, IronFX has focussed on providing competitive trading conditions with tight spreads and flexible leverage.
The company also offers an Autotrade solution that allows traders to copy the best performing traders' strategies.
Pros:
24-hour support and 24-hour trading
Partnership programs
Mobile trading
Free education
Bonuses
Promotions
Automated trading
Demo account
Best for: Reliable coaching-based training
Established in 2003 by veteran trader Peter Bain, Forex Mentor is based on the forex trading system that he developed and used through his training.
Through the Forex Mentor training, more than 27,000 people have learned to trade successfully and consistently using the Simple 1-2-3 method.
There are two routes that Forex students can take through Forex Mentor. The Coach's Corner is a series of live Forex videos based on Pre-Market Analysis and simple Forex patterns, and some of this content can be accessed for free using the CCStarter pack.
The Simple 1-2-3 (S123) coaching plan teaches a simple three-step system that is unambiguous, logical and objective, working on any trading pairs and based on mathematical waves and Fibonacci models.
The cost of the training is often on offer, and it can be paid in monthly installments or through six-months prepaid.
The Forex Mentor course founder Peter Bain claims that this is the most comprehensive and affordable Forex trading available on the Internet.
Best for: Training recommended by professionals
This training, like many others available online, was created in response to the lack of reliable online training available.
The founder, Marc Walton, began to trade in 2002, but in less than three years he was ready to give up because there were too many unreliable 'mentors' available online.
Walton found a mentor and his trading knowledge expanded enough to successfully trade for a hedge fund as well as run managed accounts for private clients. As he grew, people began asking him for help and advice, and this led directly to the founding of Forex Mentor Pro in 2008.
There are three levels of training options available, and all three offer video training on three powerful trading systems and access to the members-only forum.
Students can pay monthly and receive all the above.
The annual plan offers more of a personal touch through priority support and a 30-minute phone call with a mentor.
For lifetime access, there is a one-time payment and a sixty-minute call with a mentor, as well as twice-yearly reviews of current performance and the creation of a personalized plan.
Best for: MetaTrader training
FOREX.com is a leading forex broker in the US and UK and offers a comprehensive library of educational content.
As a broker regulated by the Financial Conduct Authority, NFA and IIROC, you can be sure that the guidance provided by FOREX.com is trustworthy and from a reputable source.
All of the educational materials are free, you do not have to open a trading account with forex.com to access them.
Topics covered include:
Technical analysis
Trading strategies and concepts
Managing risk
Resources are separated into the three levels of beginner, intermediate and advanced.
Forex.com also offers training on trading platforms. This includes its proprietary platform, but perhaps of more value, it also provides several tutorials on the use of the MetaTrader suite.
As many forex brokers provide this platform, learning how to use it to full effect is well worth your time.
Best for: Beginner education
The first on our list of best forex websites is Babypips, a user-friendly site with an easy to navigate layout and a range of tools and features ideal for those new to the world of forex trading.
It posts regular news updates and feature articles in areas such as:
Technical analysis
Trade ideas
Trading psychology
However, it's through its educational content that Babypips really shines.
Its School of Pipsology takes a light-hearted approach to what is essentially a highly complex topic. Lesson articles are separated into 11 courses, beginning at pre-school level through to graduation, and are supported with online quizzes and a comprehensive glossary of terms.
There are also several free to use tools, like its Position Size Calculator and Gain and Loss Percentage Calculator, designed to help beginner traders mitigate risk and assess the profitability of their trades.
Signing up for an account is free and you can also exchange tips and ideas with fellow traders through its various forums, making Babypips perhaps the best website for forex education for beginners.
Best for: Financial news and analysis
Bloomberg is the customer-facing website of the international news agency, Bloomberg News. It covers just about everything you need to know about events in finance, business and trading.
With stories updated as they unfold from around the globe, it is probably the best website for forex news, as well as providing markets trends, analysis and currency data.
Users are permitted free access to a limited number of articles each month. To get the most from Bloomberg's services, you'll probably want to consider signing up for either its digital or all-access subscription, which can be paid for monthly or annually. These come with additional benefits including The Open and Close, Bloomberg's daily newsletter for traders.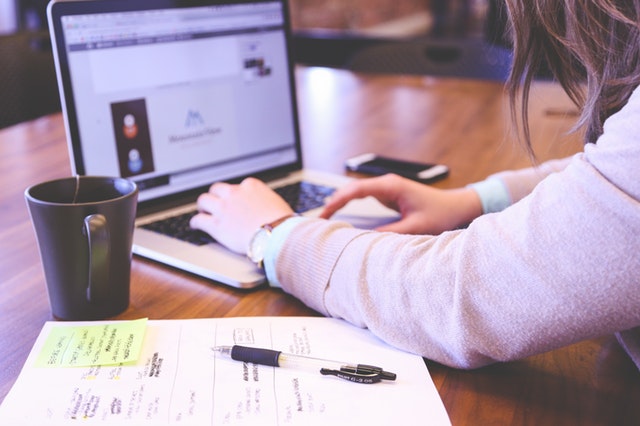 Best for: Good all-rounder
A highly popular source of information in the trading community, FXStreet is a good all-round site providing everything you'd expect to find on one of the top forex trading websites.
News, analysis and a range of forex charts are available including live charts, a forecast poll and rates table. FXStreet's Chart Station allows you to track four charts on one page for detailed and comparative analysis.
A lot of FXStreet's resources and tools are free to use, including its trading signals service, although signal notifications are limited per month and subject to a 15-minute delay.
To make the most of this feature and get access to all signals in real-time, you'll need to upgrade to FXStreet Premium for a monthly fee. This will also give you access to its Trading Institute, which hosts four live forex webinars per week.
Best for: Free trading tools
This free-to-use website provides a wealth of useful trading information and resources including:
News
Analysis
Real-time data
Educational material
Investing.com prides itself on catering to beginner traders, with premium features free of charge. Although a US-based website, it provides a localised service.
Investing.com is also one of the best forex websites when it comes to free tools. Of particular note are its Forex Volatility and Forex Correlation calculators. These allow novice traders to get to grips with both the historic volatility and correlation data of a wide range of currency pairs, enabling them to make better-informed trading decisions.
Best for: Mid-level education and interactive learning
Next on our list of best forex websites is Investopedia, a comprehensive resource providing:
Market news
Trend analysis
Trading education
Investopedia has an exceptionally clean layout that is easy to navigate and user-friendly. Its news updates are separated under category tabs including 'company', 'markets', 'trading' and 'political news', though its coverage does not compare with the more dedicated news sites like Bloomberg.
You'll find a multitude of educational articles that cover everything from basic terminology to professional trading strategies. These are well structured and informative, but perhaps a little more complex than the educational content found on Babypips.
For more in-depth and interactive learning, the Investopedia Academy is a valuable resource. Courses are available for all levels of experience, each consisting of over 30 individual on-demand video lessons and supporting materials like quizzes and practice exercises. Whilst its onsite articles are free to access, the Investopedia Academy is a paid-for service.
Best for: Forex charting
TradingView is one of the top forex trading websites for charting and social networking. Through cloud-based software, traders of all levels of experience can easily research and track the market with customisable charts set up for specific alerts and indicators.
There are four plans available:
The basic account is free but relatively limited. If you're new to trading and want to practice charting currency pairs, then the basic account may work for you.
However, to take full advantage of TradingView's charting software and active social community, you'll need to upgrade to one of the paid plans. These do all come with a free trial, so you can try them out before making a long-term commitment.
Best for: On-demand learning
Unlike the other forex websites in this list, Udemy is not specifically designed for trading education or information. Rather, it is a global online learning platform that hosts a multitude of courses in almost every subject imaginable.
That said, it has an extensive range of resources for those looking to learn about trading on the foreign exchange market. A simple search for forex brings up over 2,000 courses, from introductory overviews to expert level lectures.
Whilst there are some free-to-access courses, most are paid-for lectures. Prices vary greatly and some can be quite steep, but you'll often find price promotions that offer a significant discount. Courses are taken through on-demand video and most feature additional resources such as supporting articles or assignments.
Under each course heading, you'll find an overview of what you'll learn, a breakdown of each lecture and details on the course instructor. You'll also see a course star rating and be able to read informative feedback from previous students.
Final Thoughts
There are so many websites for forex news and education that it can be difficult to know which ones you can trust, and which ones are best avoided. Hopefully, the above list has provided you with a variety of reputable sources with which to start or progress your forex trading journey.
As mentioned, it's best to use several of these sites to ensure you're covering all the basics when it comes to learning about forex trading.
For beginners, it's advisable to start with basic educational content before moving on to market research and using trading tools. That way, you'll fully understand how what you're reading and the tools your using can help you make better-informed trading decisions.
WikiJob does not provide tax, investment or financial services and advice. The information is being presented without consideration of the investment objectives, risk tolerance, or financial circumstances of any specific investor and might not be suitable for all investors. Past performance is not indicative of future results. Investing involves risk including the possible loss of principal.
---