The Best 10 Prime Brokers
What Is a Prime Brokerage?
A prime brokerage is a collection of services offered to hedge funds that regular brokers and individual traders do not have access to.
The purpose of these services is to help hedge funds access to research, borrow securities or cash and find new investors. It also allows them to outsource many of their investment activities and focus on strategy and goals.
Prime brokers are usually investment banks or financial institutions. They act as a central broker, facilitating and co-ordinating complex and high-value trades.
Generally, only the highest-grossing financial institutions offer prime services, such as Goldman Sachsand Morgan Stanley, as the institution needs to meet a minimum account size.
What Services Do Prime Brokers Provide?
Prime broker services are usually tailor-made and customized. However, all brokers offer similar fundamental services, including:
Acquiring new investors – Usually termed as capital introduction services, a broker will set up meetings and deliver presentations to those interested in investing.

Short-selling and borrowing cash – This enables the hedge fund to get extra money and increase returns. Short-selling is a complex trading strategy that comes with a lot of risks. It was a contributing factor towards causing the Great Depression and should only be used by experienced traders.

Providing data, research and analytical reports – Prime brokers have robust research departments with a high data turnover. As trades happen globally, customer support is usually 24/7, with up-to-date information being available at all times.

Dedicated advisors – Financial regulations are extensive, complex and constantly changing. Hedge funds may not be able to keep up with regulations or understand them properly. Dedicated advisors know all the regulations applicable to their clients.

Custodians of assets – Being a custodian allows the broker to move far quicker on trades and removes some of the decision-making from the hedge fund. As the broker has access to the assets, financial reporting also becomes simpler.
How Do Prime Brokers Make Money?
The goal of any business is to make money, and financial institutions are no different.
Prime brokers make money through:
Basic fees for custody, concierge and other core services
The spread in interest rates between borrowing and lending transactions
Collateral from their clients to use for their investment ventures
The latter is known as rehypothecation. The hedge fund or partner usually agrees to allow the prime broker to use collateral in return for a reduction of fees.
Hypothecation was very popular before the 2008 crash. After the Lehman Brother's collapse, hedge funds became more cautious of the risk of rehypothecation and began revoking permission.
How to Choose a Prime Broker
The financial institutions that offer prime brokerage do so because they are good at finance and investing.
But before making your final decision, consider the following:
Is your potential broker able to demonstrate a complete understanding and knowledge of fixed and variable fees and commissions? A broker that is not forthcoming with this information may turn out to be suspicious or inadequate.

How is its trading platform and market relations? When dealing with hedge fund value transactions, you want the best trading platform, the most innovative technology and up-to-date data.

Is it experienced and does it understand your financial strategy and goals? Is it also familiar with other strategies that you may want to add as your business grows?

Will it be able to provide you with the securities lending and financing that you need? Some securities are hard to borrow, and some strategies need greater leverage. To see if your prime broker can accommodate your needs, run through some scenarios to see how it handles them before making your final decision.

What level of support can your prime broker offer you? Does it offer a capital introduction service? If so, what can you expect in terms of market access and geographical reach?
Top 10 Prime Brokers
Despite its role in the 2008 recession, Goldman Sachs is a leader in hedge funds and prime brokerage services.
It offers:
Agency securities lending
Capital introduction
Clearing
Customized client services
Derivatives clearing services
Futures
Hedge fund consulting
Reporting and technology
Risk management and financing
Securities lending
Synthetics
Client feedback states that it offers competitive rates, as well as availability and stability of borrowing.
In a 2020 Trade News survey, Goldman Sachs averaged:
5.83 overall
5.66 for trading and execution
6.03 for stock borrowing and lending
6.08 for foreign exchange prime brokerage
6.14 for Delta 1, swaps and financing
5.42 for fixed income
5.64 for OTC clearing
5.84 for listed derivatives
Morgan Stanley offers:
Wealth management
Investment management
Research
Sustainable investing
Inclusive innovation
The 2020 Trade News survey scored Morgan Stanley:
5.88 overall
6.04 for trading and execution
6.23 for stock borrowing and lending
5.25 for foreign exchange prime brokerage
6.27 for Delta 1, swaps and financing
5.58 for fixed income
5.95 for OTC clearing
5.81 for listed derivatives
Visit Morgan Stanley Prime Brokerage
J.P. Morgan is considered Goldman Sachs's closest rival when it comes to prime brokerage.
In 2019 it surpassed the $500 billion milestone and the company reports 25% year-on-year increases.
Its prime services include:
Insights
Finance solutions
Capital Advisory Group
Derivatives clearing and intermediation
Customer service
However, client feedback claims that it does not offer as much support to smaller accounts and prefers to focus on where the big money is.
The 2020 Trade News survey scored J.P. Morgan:
5.64 overall
5.25 for trading and execution
5.74 for stock borrowing and lending
5.00 for foreign exchange prime brokerage
5.56 for Delta 1, swaps and financing
5.52 for fixed income
6.38 for OTC clearing
6.00 for listed derivatives
This Swiss bank has a reputation for taking a risk too far, and 2020 saw it enter several legal battles.
But for those who have no fear of risk, Credit Suisse's prime services include:
Finance, custody and clearing services
24/7 support
Market access, execution and reporting
Securities lending
Derivative services
Capital services
Consultancy
Risk advisory
The 2020 Trade News survey scored them:
5.28 overall
5.63 for trading and execution
5.32 for stock borrowing and lending
6.33 for foreign exchange prime brokerage
5.44 for Delta 1, swaps and financing
4.33 for fixed income
5.20 for OTC clearing
4.68 for listed derivatives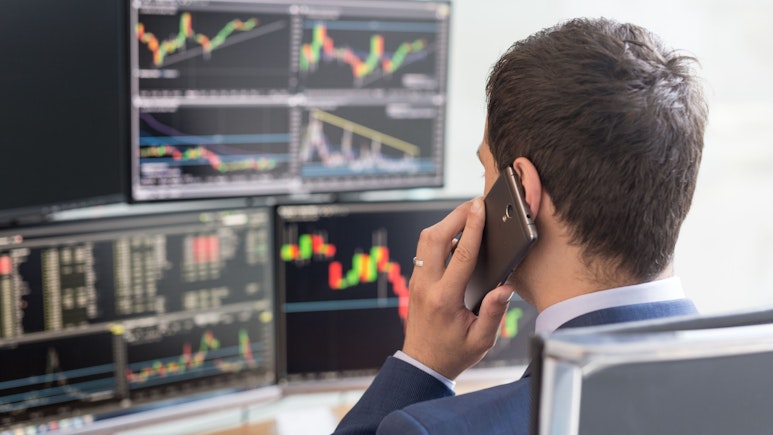 Top 10 Prime Brokers
Bank of America promises to deliver expert institutional advisory services and global coverage. Its prime services are categorized into core and value-added.
Its core services are:
Financing
Securities lending and Delta 1
Client services
Reporting and technology
The value-added services are:
Business consulting
Capital strategy
Structured finance
In the 2020 Trade News survey, Bank of America scored:
5.02 overall
5.21 for trading and execution
5.27 for stock borrowing and lending
3.75 for foreign exchange prime brokerage
6.12 for Delta 1, swaps and financing
4.73 for fixed income
5.00 for OTC clearing
5.09 for listed derivatives
Visit Bank of America Merrill Lynch
UBS prides itself on building long-term successful relationships with funds of all sizes and types.
Its services are tailor-made and adapt to your growth.
Services include:
Global clearing
Custody
Flexible financing solutions
Full accounting support
Access to foreign exchange and fixed income platforms
Business consulting
Capital introduction
Cross-product risk-based lending
24/7 support
The firm did not feature in the 2020 Trade News survey. However, in a similar hedge fund surveyconducted in 2016, UBS scored 5.61 for customer service, 5.60 for reporting and 5.62 for value.
In 2020, French bank BNP Paribas took over the German Deutsche Bank's primer brokerage services.
Past clients have stated that BNP is professional, efficient and that the customer service team is incredibly knowledgeable.
The technology and software the bank uses are reported as being flawless with little to no mistakes.
The prime broker services include:
Financing
Securities lending
Technology and reporting
Execution services
In the 2020 Trade News survey, BNP Paribas scored:
6.26 overall
6.05 for trading and execution
6.16 for stock borrowing and lending
6.48 for foreign exchange prime brokerage
5.96 for Delta 1, swaps and financing
6.48 for fixed income
6.42 for OTC clearing
6.24 for listed derivatives
These results make it one of the best-performing prime brokers of 2020.
This UK broker has been operating since 1977 and claims to make over 833,000 trades per day.
Its prime broker services include:
Trading
Clearing and execution
Custody
Reporting
Securities trading
Margin financing
Take up trades
Corporate actions
Customer service
Interactive Brokers was ranked number one in a 2021 stockbrokers.com review for best commissions and fees.
It is a popular choice for those looking for a regular broker as it has a competitive trading platform, a variety of markets to trade in, and no account minimum.
However, with such a stable business model, Interactive Brokers is drawing attention from many hedge funds.
As another British bank gaining popularity in prime brokerage, Barclays now has a place in the middle of the industry league tables.
Its strength is its securities lending, but other services include:
Its Trade News scores are:
5.75 overall
5.71 for trading and execution
5.81 for stock borrowing and lending
5.88 for foreign exchange prime brokerage
6.18 for Delta 1, swaps and financing
5.83 for fixed income
5.67 for OTC clearing
5.18 for listed derivatives
Citi Prime Finance claims that it is an ideal partner for hedge funds as it has an 'unsurpassed global presence', extensive resources, and a highly motivated and dedicated team.
Its services include:
Customized client services
Industry-leading securities lending
Business consulting
Risk management and direct market access liquidity tools
Global capital introduction
Full range of alternative investment services
Top-rated independent providers
Final Thoughts
Regardless of the institution, prime brokers offer a high level of service and innovation.
Choosing the right one ultimately depends on:
Which institute aligns with your values and mission
Which provides the best package for you
What your financial goals and strategies are
Before making any final decision, take the time to sit with the representatives, run through any scenarios you have, and ask all the questions you need.
WikiJob does not provide tax, investment or financial services and advice. The information is being presented without consideration of the investment objectives, risk tolerance or financial circumstances of any specific investor and might not be suitable for all investors. Past performance is not indicative of future results. Investing involves risk including the possible loss of principal.
---