IC Markets Review
If you are conversant with online forex CFD trading, then you might be familiar with IC Markets.
This article will introduce the factors you need to consider when choosing a forex provider.
For example, you might want to know IC Markets minimum deposit or how long an IC markets withdrawal takes.
We will also cover if/how IC Markets is regulated.
What Is IC Markets?
One of the most well-known forex CFD providers, IC Markets, was launched in 2007 by a group of financial services professionals with years of experience within the industry.
The company has grown considerably since its conception over a decade ago.
The creator of the platform wanted to bridge the gap between institutional clients and retail to offer a solution for traders only available to a high-ranking group of people.
Some traders praise IC Markets for its excellent technology and lower spreads.
The provider offers several services suitable for active day forex traders and CFDs. It also provides an easy-to-use platform for new traders to the market.
As a trader, you are now also able to gain access to pricing that was originally only available to high net-worth individuals and a range of investment banks.
It also provides a full MT4/MT5 suite and cTrader platforms that include web traders, desktop versions and mobile applications.
If you are an advanced account holder, then you will have access to advanced trading tools.
What Are the Trading Hours?
Trading hours are the times you can make trades for currency pairs and other assets, and each provider might have its set times. For IC Markets, the trading times look like this:
All currency pairs start from 00:01 server time and finish at 23:59, daily. However, on a Friday time finishes at 23:57.
Trading times differ for gold and other metals; therefore, check their website to see the hours that are relevant to you.
Where Does IC Markets Operate?
IC Markets' headquarters is in Australia, where it was originally launched by Andrew Budzinski.
However, it is regulated to operate in the EU and other countries.
Is IC Markets Regulated?
Is an important factor when picking a trading provider is to find out if they are regulated, with which regulatory bodies, and what branches and areas they are regulated to operate.
Some platforms might only be regulated to operate in specific countries, for example.
IC Markets has several branches and is regulated by the Seychelles Financial Supervisory Authority and the Australian Securities and Investments Commission, otherwise known as ASIC.
The registered office is also in Cyprus, which means it is also regulated by the Cyprus Securities and Exchange Commission (CySEC).
Is IC Markets Safe?
The majority of traders consider IC Markets to be safe as it is regulated by ASIC, which is classed as a top-tier regulatory body and, according to various reviews, it is also considered an average risk with an overall trust score of 85/99.
Aside from being regulated by ASIC, a top-tier regulatory body, the other regulators are tier-2 and tier-3, which means the trust score can differ from country to country.
However, the overall safety of trading can be complex when it comes to risk management. CFDs are complex and do come with a high-risk factor of loss of money.
This is due to rapidly changing leverage.
So, before you pick a provider you need to check your situation and explore all factors.
Who Is IC Markets For?
You might be wondering which type of trader would benefit from trading with IC Markets the most, and the good news is that the platform is easy to use for newbie traders, as well as active day traders.
Consider IC Markets specifically if you:
Are an algorithmic trader (traders that use complex formulas); thanks to the platform's no requote execution methods and accepting orders to be placed within the spread.

Want to use MetaTrader. IC Markets is classed as one of the best MetaTrader brokers.

Are a retail trader or asset management firm.

Are looking for a top provider for automated trading solutions. It is known to account for over 60% of orders processed.

Are new to trading. This is due to the provider's in-house research, which is published on its blog; therefore, newbies can gain access to a good amount of content about the industry. Aside from the blog, it also has an educational section which it regularly maintains.
IC Markets Products and Services
As mentioned earlier, at IC Markets, you are only able to trade CFDs and forex. This means that if you are looking to trade other asset classes like ETFs or real stocks, then you will not be able to at present.
However, you will find that although it only trades CFDs and Forex, its CFD and crypto selection is greater than other providers.
Another service IC Markets offers is great research tools, which make it easier for new traders to learn about the markets.
You are also able to explore trading ideas based on technical tools and read high-quality news.
A mobile version of IC Markets' three platforms is also available and includes cTrader, MetaTrader 4 and MetaTrader 5.
They all work with iOS and Android, which is convenient if you do automated trades or trades on the go.
Metatrader Suite (updated with advanced tools) – This platform has not long been updated and is designed to offer everything you need to make your trades. The exceptional charting technology, along with order management tools, helps you control and monitor your positions quickly.

Ctrader – This combines the speed of a high-performing trading platform with IC Markets' deep liquidity to help create a streamlined technical trading experience. It also gives you access to 64 currency pairs plus indices and streaming prices from several global banks.

Social trading platforms – In addition to the two platforms above, IC Markets also offers ZuluTrade and Myfxbook for social copy trading across its global brands.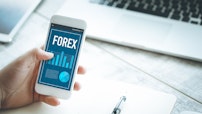 IC Markets Review
IC Markets Account Types
There are different types of accounts you can choose from if you decide to trade with IC Markets.
You could opt for the Commission-free Standard Account, which carries the largest number of spreads. Or you could go for the Raw Spread Account, which is also available on the cTrader and MT4 platforms.
All traders will have access to low 0.0 pip spreads; however, the more common ones are 0.1 pips or higher.
The fixed commission on MT4 is 7perlot;however,cTraderhasamoreflexibleversionwithaminimumof6 per lot. There are minimum deposits that will be covered shortly.
For most advanced traders, the Raw Spread Account offers a higher-quality trading environment.
Regarding the IC Markets account opening process, it is classed as fully digital and user-friendly, making it easier for new traders to set up the right account.
However, not only that, it is quick too, and your account can normally be approved within 24-hours.
IC Markets Commissions and Fees
There is a fairly low deposit requirement when you choose from either of IC Markets' commission-based accounts. The platform is known for its low trading costs and small effective spreads.
If you have a cTrader account, the commission is a tenth of a pip lower than a Raw Spread account. Both are pretty similar.
However, the main difference between a Raw Spread account and a cTrader account is the way the platform can be accessed.
Raw Spread uses an MT4 or MT5, which charges 3.5persidefor100kunitsspent.Or7 per RT (round turn). cTrader is 6persideor3 per standard round turn.
IC Markets also offers a discount to clients that trade over 100 standard lots per month. The commission-free standard account has an average spread of 1.1 pips on the Euro and USD.
This is the less appealing option out of all the commission-based accounts.
If you are opting for effective spreads, then IC Markets lists its average spread at 0.1 pips on the EUR/USD. The equivalent of 0.6 pips on the cTrader account is the equivalent.
Therefore, the cost would be 0.7 pips, which works out at 0.8 on the Raw Spread and MetaTrader accounts. Many active traders find this to be super competitive.
IC Markets Research and Education
We mentioned earlier that IC Markets has its very own blog and news feed. Both incorporate high-quality research and news to help new traders and give active traders further insight.
Therefore, while new traders might have access to an esteemed educational site, the written and video content is also available to refresh active traders, too.
The content for beginners, including the 101 series, offers materials consisting of various topics from technical analysis to trading psychology. You will also see a variety of articles within each area on the IC Markets' blog.
Despite its growing content, there is still room for IC Markets to provide even more education and information for more experienced traders.
While there is an information hub for serious traders this mainly consists of a social media content feed and emerging news.
Some traders believe that IC Markets' educational content could be more interactive and increase its use of informative video.
Also, IC Markets research and education are divided into two sections: technical and fundamental analyses. This is to enhance the core process of exploring the research.
Advantages of IC Markets
As with all trading providers, there are some advantages and disadvantages – each one can be subjective based on the traders' requirements.
Here are some of the pros of IC Markets:
Regulated by ASIC, FSA and CySEC – IC Markets is regulated by these financial bodies. ASIC is classed as a top-tier regulatory body, which makes it a safe platform

Premium add-ons to MetaTrader suite – IC Markets offers several different sub-platforms, all of which offer their own benefits

Low fees – IC Markets' low fees are a big pro when it comes to trading platforms

Free deposit and withdrawal (for non-international withdrawals) – Along with the low Forex fees, IC Markets also offers free depositing and withdrawal services, both of which are user-friendly

Easy account opening process – Opening an account with IC Markets is reasonably fast, and you can get approved for an account within 24-hours

Allows scalping and hedging – You can conduct short-term trades in which you can make capital fast closing it with tight pips. This is called scalping. Hedging, however, is a trading strategy whereby you place the orders either in buy or sell, so whatever direction the trade goes in, you will make money.

24 hours customer support – As well as having an AI CS bot that is available 24/7, you can also contact the customer support team via telephone and email for further support

Good educational resources – As mentioned above, IC Markets has a wide variety of educational documents and training content to help senior and beginner traders
Disadvantages of IC Markets
With positives can come some negatives; therefore, here are some of the disadvantages regarding IC Markets:
Not FCA regulated – The platform is not yet regulated by the FCA (Financial Conduct Authority), which is the regulatory body in the UK

Not available to clients in the US or Canada – IC Markets is not yet available to clients in the US or Canada; however, this could change in the future

Limited product selection – IC Markets only offers CFDs and forex

No protection for non-EU clients – This has quite a notable impact on investors from non-EU countries

Poor live chat – Many IC Markets users say that IC Markets live chat functionality is slow and does not provide relevant answers
Final Thoughts
As with most providers, there are going to be some negatives and some positive aspects to the processes, education and products; however, overall, IC Markets is a good choice for a variety of different traders, and it has become a top choice for clients who prefer automated traders.
It is also highly regarded due to its competitive pricing and collection of assets, not to mentions its ad-on and easy account start-up.
However, if you are looking for a provider that offers more than forex and CFDs then IC Markets might not be the best option for you.
WikiJob does not provide tax, investment, or financial services and advice. The information is being presented without consideration of the investment objectives, risk tolerance, or financial circumstances of any specific investor and might not be suitable for all investors. Past performance is not indicative of future results. Investing involves risk including the possible loss of principal.
---